Deleted Email Recovery from Gmail/Outlook/Yahoo on Computer
"I have a little problem with an important email message. A friend of mine sent to me an email with the wrong address inserted, and then he deleted everything related in his account, first erasing it from the Sent Mail folder and then from the Trash folder. How do I recover this deleted message?"
Imagine you accidentally deleted a single message or logged on to your Mail account and found all your email folders empty. That is a troublesome situation since it includes plenty of important information such as messages from colleagues, clients, and even your boss.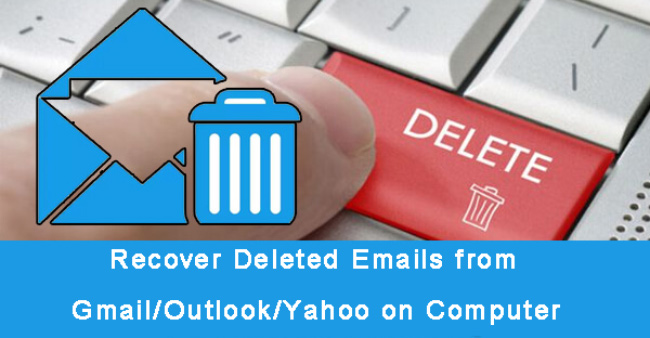 Thankfully, almost all email programs have a trash folder which works like the recycle bin on the PC to save temporarily deleted or unwanted email files.
This feature makes it really simple to recover deleted emails.
In the following, I will explain in further detail how to retrieve deleted emails from trash and how to restore deleted email after emptying trash.
1. How to Recover Deleted Emails from Gmail
If you have simply hit the Delete button on an email, the deleted item will be sat waiting for you inside your trash folder.
The Gmail Trash folder will retain deleted emails for up to 30 days before it permanently removes them, giving you a chance to restore deleted emails from Gmail.
Log in to your Gmail account. Forget Gmail account? See how to recover email account.
Click on the Trash folder on the left panel to access your deleted messages.
Click on the search bar at the top and type in the keywords contained in the deleted email.
Tick the emails that you want to recover and click on the Folder icon to move it back to your inbox.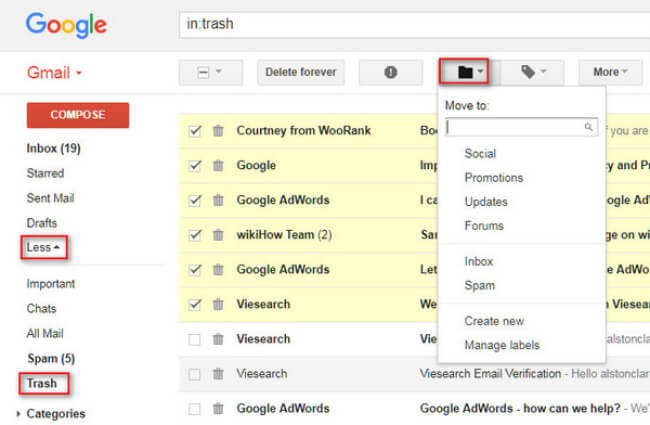 2. How to Recover Deleted Emails in Outlook
When you delete an email in Outlook, it will be moved to your Deleted Items folder. As long as you don't manually delete it from the folder or empty the folder, you can easily restore the deleted email in Outlook.
Sign in to your Outlook account. In the left panel, click Deleted Items.
Right-click the emails that you want to recover, click Move > Other Folder from the ribbon's Home tab.
Highlight the folder to which you want to restore the messages under Move Items, and click OK.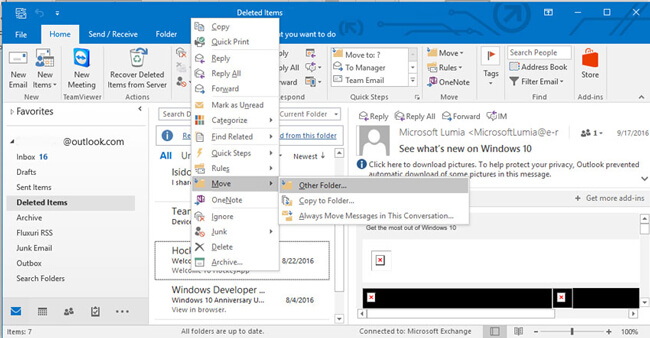 3. How to Recover Deleted Emails from Yahoo
You'll have the most success undeleting mail if you realize you deleted an important email right away. When you delete an email in Yahoo, it is moved to the Trash folder, where it sits until you empty that folder.
You can undelete a message quickly as long as it is still in your Yahoo Mail Trash folder. To restore a message in Yahoo Mail:
Sign in to Yahoo Mail account and go to the Trash folder in the navigation pane at the left of your Yahoo email screen.
Select the emails you want to move to undelete.
Click the Move button and select a folder to transfer them out of Trash.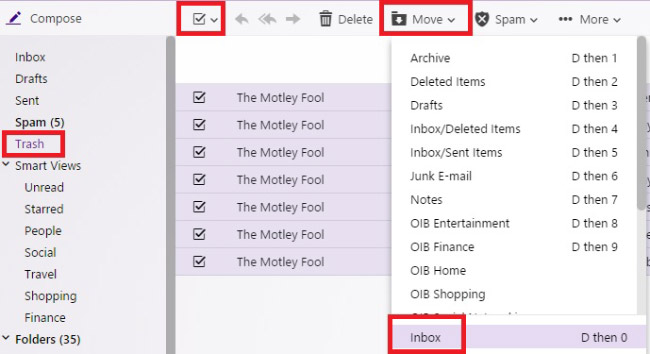 4. How to Recover Permanently Deleted Emails from Gmail/ Outlook/ Yahoo
How about emails that are purged from the Deleted Item folder or Trash Folder?
For most email accounts, these messages erased from the Deleted Items folder are still beyond recovery.
Then the only solution is to use a data recovery tool.
FoneLab Data Retriever is a powerful and safe data recovery software, which is designed to recover almost all deleted or lost data including emails by scanning the computer. It is able to retrieve all types of email files including MSG, MBOX, and EML as well as the attachments.
Let's see how it works.
Run this software
Firstly, download, install and launch this software on your computer with the above links. Both Windows version and Mac Version are available. If you need to restore emails from hard drive or other storage media, connect it to the computer.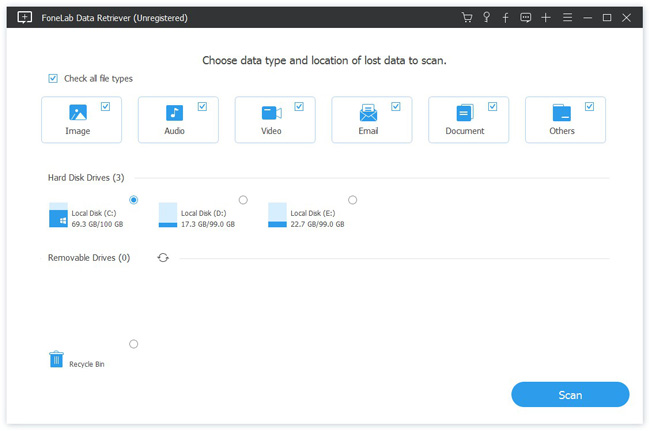 Scan email and attachments
Choose Email (If you want to recover the attachments, you should also tick the attachment data types) at the data type section and location where you lost emails. And click the Scan button.
Choose data
After finish the scanning process, you should look for the items you want to recover. You can also use Filter feature to quickly locate your needed items.
If you don't find your missing data, click Deep Scan to try again.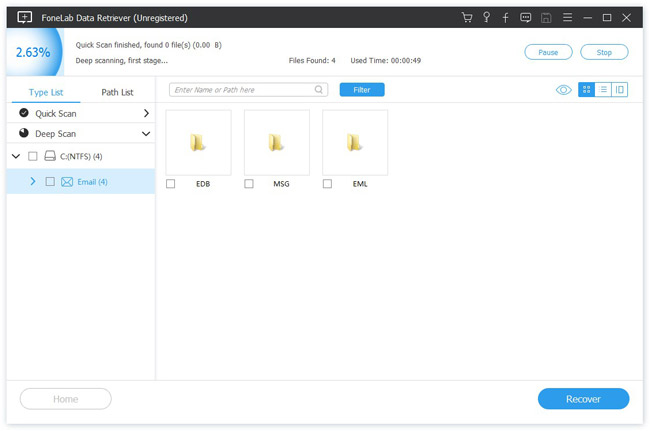 Recover emails
Select the items and click the Recover button to extract the email data to your computer.
In addition to recovering emails from computer, this software can also recover documents, restore audio files and more from hard drive, flash drive, digital camera, etc.
Do not hesitate to download it on your computer and have a try!
Related Articles:

Leave your comment and join our discussion