Erase iOS Data Now
Easily erase all contents and settings on iPhone, iPad or iPod completely and permanently.
How to Manage Storage on iPad When iPad Storage is Full
I am trying to update my iPad to the new iPadOS. The update needs more storage and I have deleted almost everything from my iPad to release more storage space. But the used storage is 11.2GB and I can't understand how I've used so much. Please help, any advice to clear iPad storage is appreciated!
iPad Storage is full? Don't know what on earth takes up so much storage? Go to Settings > General > iPad Storage > Manage Storage on your iPad. There you will see how much each app takes up including photos, music, etc. when you are running out of iPad storage space, there are lots of things you can do to quickly free up some space. Read the following small tutorial to learn the tricks and tips.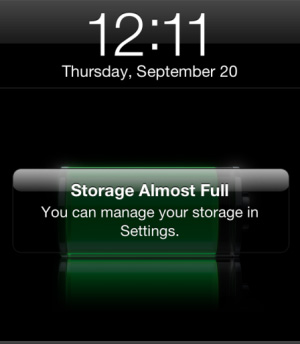 Part 1. Clear Safari Caches
Safari like other web browsers stores each page visit to a data cache in order to speed up loading time of the pages you've already visited. Generally speaking, periodically clearing the cache removes useless data without impacting your web experience too negatively. So it is not bad to clear cache in Safari from time to time.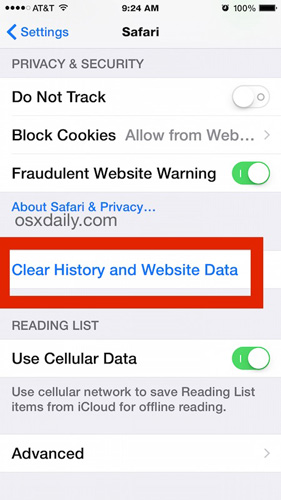 Part 2. Clear iPad Message When iPad Storage Full
Some people have synced their messages among iOS devices, thus, messages will also take space on iPad. If you are some of them, you can follow demonstration to remove them from iPad and free up storage for iPad.
Go to Settings > Messages > Keep Messages > 30 days to change the messages history. It will ask you if you want to delete messages on iPad. Tap Delete from iPad to clear iPad messages older than 30 days.
Note that you can choose other options, it is recommended to set it to 30 days as it can save more space for you.
Part 3. Delete Photos, Videos and Music
Media files may take up large storage space. I suggest you can transfer those files to your computer or somewhere else for backup and remove them from your iPad to release more space.
You can go to Photos, Videos or Music app on iPhone to access the items you want to delete and tap the Delete button.
But pay attention that the Photos app will automatically saves images in a Recently Deleted folder that clears after 30 days. So go to Photos > Albums > Recently Deleted and from there, delete the photos as well.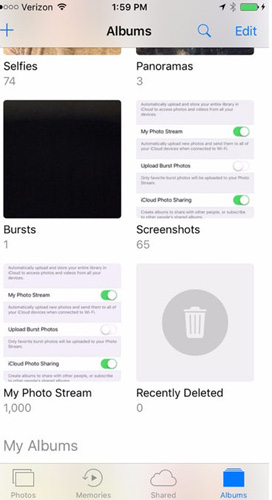 Part 4. Delete Apps That You Seldom Use
You are recommended to delete apps that you rarely use. Navigate to the home screen, tapping and holding on the app icon, then wait for it to start jiggling. After that, tap on the x or - in the left corner to delete the app.
Alternatively, you can go to Settings app > General > iPad Storage. Locate the app you want to uninstall from iPad, tap the Uninstall App button.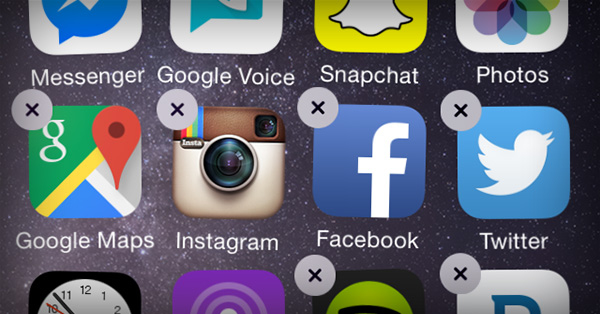 Part 5. Manage iPad Storage with iPad cleaner
It is preferable to clear up your iPad storage within just a few clicks, rather than deleting iPad files section by section. Here we will introduce such an efficient iPad storage cleaner to help you wipe off all caches, junks files, etc from your iPad within clicks. Let's get started.
Step 1Free download and install FoneEraser for iOS onto your computer and then it will launch automatically once it finished.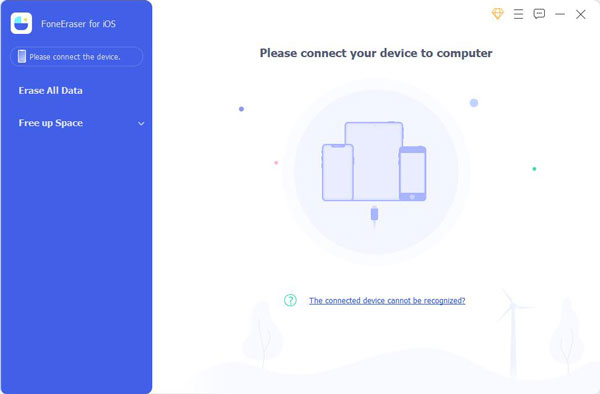 Step 2Plug your iPad to the computer via USB cable, and enter passcode on your device if it is locked. Tab Trust on device for iOS 7 or higher version.
Step 3The software will soon detect your iPad, if not, click the icon right behind Failed.
Step 4Select Erase All Data then an erasing level (Low, Medium or High). High Level is recommended here.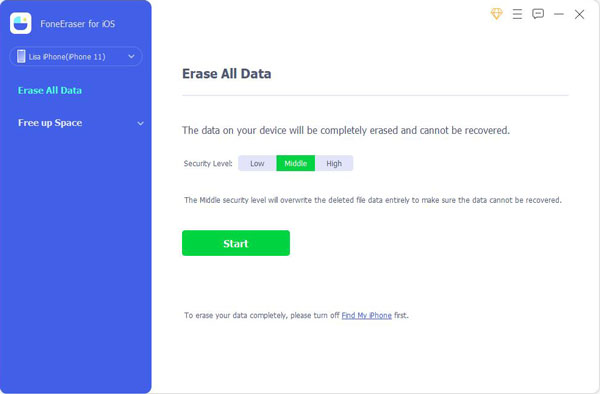 Step 5After your device is connected, click the Start button to begin erasing and then click Yes to confirm the procedure.
Step 6Wait for the erasing process to complete.
You might have noticed that it has another feature, Free up Space. As its name said, it can help you get more storage through uninstall apps, cleaning up photos, erasing junk files or removing large files.
Kindly remind that, all your content and settings on your iPad will be erased thoroughly and permanently after the process is finished. Everything can't be recovered forever, so you'd better back up your important data before wiping iPad.