Recover PC Data Now
Recover the lost/deleted data from computer, hard drive, flash drive, memory card, digital camera and more.
Detailed Guide to Recover Deleted Videos in Windows

Updated by
Valyn Hua
/ March 16, 2021 09:30
I recorded something using a screen recorder earlier today. However after I finished recording it, it left an unreadable file as well as a .bak file instead of giving me a proper file to view. I was wondering if there is possibly a way to merge them or fix it or something so that I can recover the footage I have recorded. Is there anyone that could give me some suggestions? Thanks!
Have you ever experienced anything like this – lost a video but it left a .bak file?
BAK is an extension of a backup file. Such files usually have the original file name follow by .bak extension. In general, a .bak file can be restored and opened by replacing .bak with the extension of the original file format.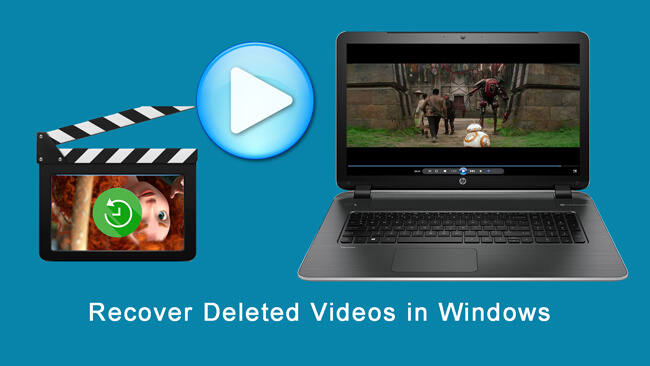 But what if the lost video doesn't have a .bak file left?
No worries, there are 2 methods to recover videos in Windows.
1. How to Recover Deleted Videos in Windows from System Image
A system image is a copy of all data on a drive volume such as system settings, programs, and files. By default, a system image includes the drives required for Windows to run. If the hard drive fails or critical software files become corrupted, you can restore all of your files the system image to return the contents of your computer.
When restoring videos from a system image, you cannot choose individual items to restore, unlike recovering from a Windows Backup. All of your current programs, system settings, and files are replaced with the contents of the system image.
Tip: If you are only concerned about protecting your important videos, use Windows Backup tool. Windows backup is faster and uses less space because it does not back up all data on a hard drive. 
Follow these steps to create a system image.
Step 1 Go to the Start menu.
Step 2 Click Control Panel > System and Security > Backup and Restore.
Step 3On the left pane, click the Create A System Image link.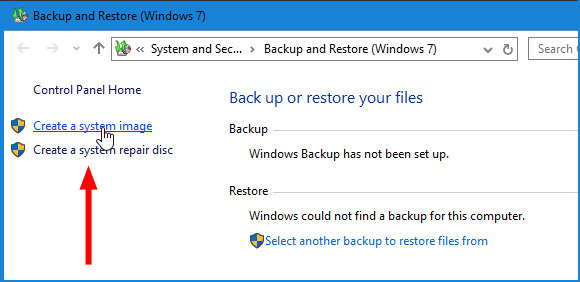 Step 4 Choose the location to save your system image, and then click Next.
Step 5 Select the drives you want to include in the backup, and then click Start Backup.
Step 6 Once you completed these steps, the wizard will proceed to create a full backup of your system.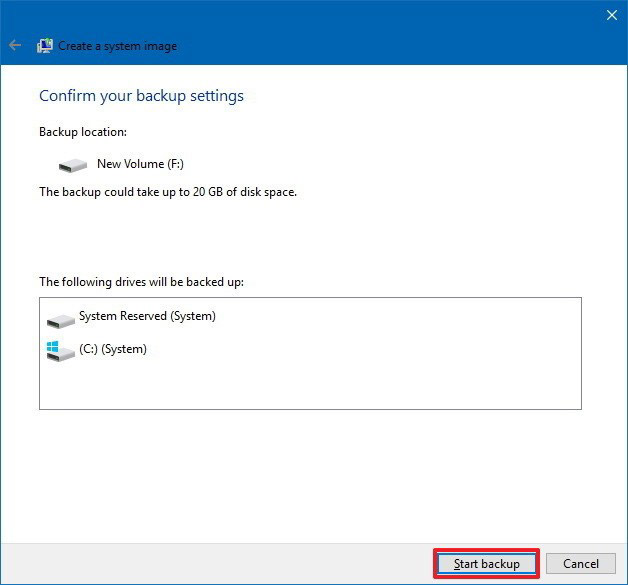 If you've gone through the above steps before losing videos, you can restore the deleted videos from a system image.
Step 1 Insert the first system image disc into the disc drive, or connect the external hard drive containing the system image to the computer.
Step 2 Reboot your computer.
Step 3 On the Windows Setup page, click the Next button.
Step 4 Click the Repair Your Computer > Troubleshoot > System Image Recovery.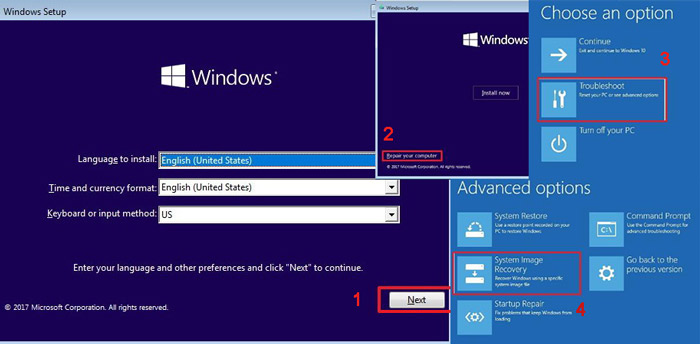 Step 5 Choose the target OS.
Step 6 On the Re-image Your Computer page, select the Use the latest available system image option and click Next.
Step 7 If you're restoring a full backup to a new drive, you can also select the Format and Repartition Disks option. (Use this option carefully, as it will erase any existing partitions and disks on your computer). And click Next.
Step 8 Click Finish.
2. How to Restore Videos in Windows with FoneLab
In order to prevent data loss, it is necessary to have a backup and a system image. But most of us are unaware of this importance.
What then? Maybe it is time to resort to a data recovery tool.
FoneLab Data Retriever is a powerful and safe data recovery software. It is designed to recover almost all deleted or lost data by scanning your computer. It allows you to select individual videos to recover.
This software can guarantee the data safe. When you retrieve lost videos, it won't store any of these data to its server.

FoneLab Data Retriever
FoneLab Data Retriever - recover the lost/deleted data from computer, hard drive, flash drive, memory card, digital camera and more.
Recover photos, videos, documents and more data with ease.
Preview data before recovery.
Let's see how it works.
Step 1 Run This Software
Firstly, you should download and install this software on your computer. Then it will launch automatically.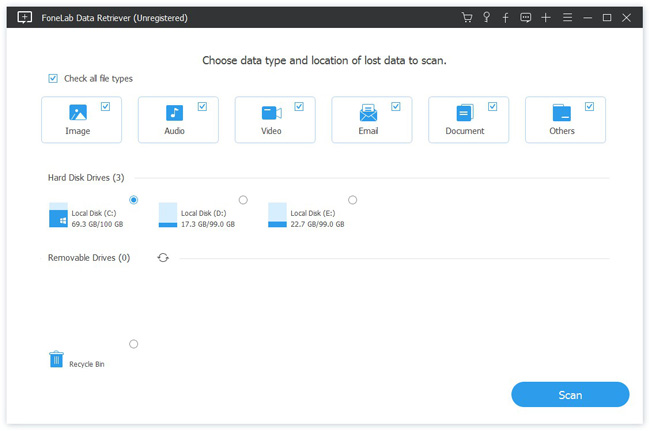 Step 2 Scan Data
On the homepage, choose the data types you want to recover (here you should choose Video) and location where you lost videos. Then click Scan button to start a quick scan process.
If you don't sure of the location where your data lost, you can choose the Recycle Bin to recover files from the Recycle Bin.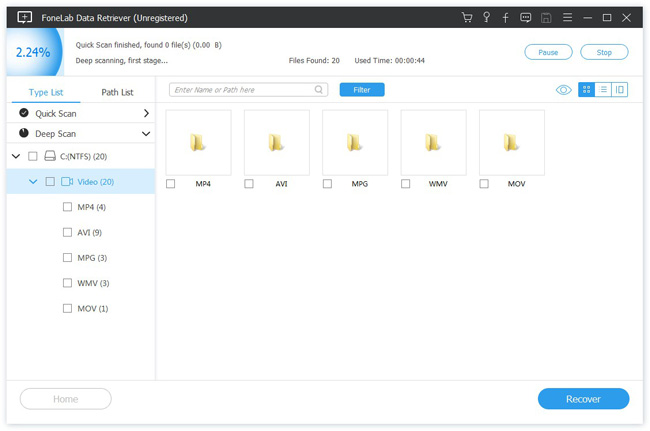 Step 3Choose data
After finishing the scan process, all videos will be displayed on the interface. Click the file type from the left panel to find the data you want to recover. You can also use Filter feature to quickly locate the files.
If you don't find your missing data, you can click Deep Scan in the top right corner to try again. Deep Scan will take more time to complete the whole scanning process, but it will offer you more results.
Step 4Recover data
Mark the items and click the Recover button. The selected videos will be saved to your computer.
Besides,
In addition to videos, this software can also recover documents, images and other types of files from computer, hard drive, flash drive, digital camera, and more.
This software offers a 30-day trial, you can download it and have a try.