Windows Wordpad Recovery – The Easiest Guide to Recover Wordpad Documents
"I clicked no instead of yes while trying to save a WordPad document, the computer didn't crash and hasn't been rebooted since. I know that everything we type and do on the computer is retrievable somewhere and somehow (hoping so). How do I find a WordPad document I was typing but didn't save? Is there an autosave document or can I go into the history somewhere and find it?"
Most of us have done it – clicked No while trying to save an edited WordPad document.
You might have the same questions as in the example above: Is there an autosave document and how can I find it?

The answer is yes.
Without much technique, you can find and recover the unsaved or deleted WordPad documents.
Let's take a closer look at WordPad document and how to recover WordPad document.
1. What is WordPad
Microsoft WordPad is a free rich text editor that you can use to create documents such as letters, notes, and posters. Although capable of doing more than Notepad, WordPad is not as advanced as Microsoft Word. However, it does give you additional features: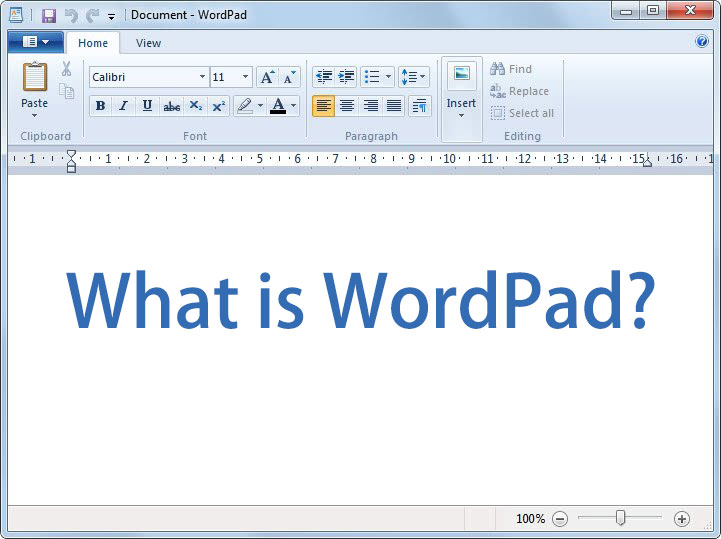 Create, edit, and save documents as Plain-Text (.txt), Rich Text Format (.rtf), Microsoft Word (.doc or .docx), and OpenDocument Text (.odt) format files.
Format documents – that is, change the size and style of print, the look of a page, etc.
Insert dates, pictures, and hyperlinks.
View a document.
Change page margins.
Print documents.
2. How to Use WordPad in Windows
Users who are using a version of Microsoft Windows that supports WordPad can run Microsoft WordPad (wordpad.exe) by following the steps below.
Windows 10
Click the Start menu.
Type wordpad and press Enter.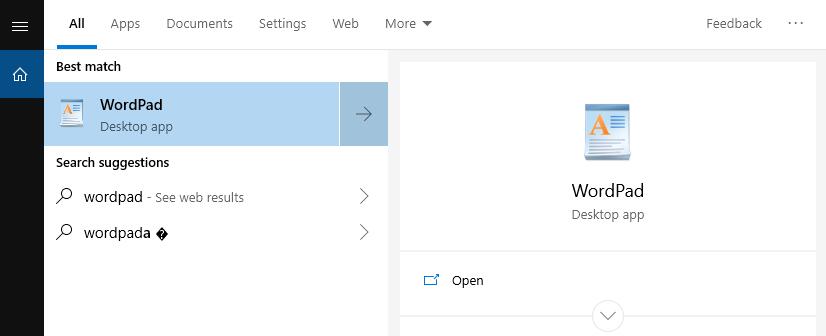 Windows 8
On the Start screen, type wordpad.
In the search results, click the WordPad program.
Windows 7 and Earlier
Click the Start menu.
Click the Run option.
Type wordpad or write, then press Enter.
OR
Click the Start menu.
Type wordpad in the Search for Files or Folders Named box.
Click wordpad.exe.
3. How to Recover Unsaved WordPad Document
Here are the steps to restore the unsaved files through temp files and ASD files.
Go to Start menu on your computer.
Type %AppData% in the Search for Files or Folders Named box.
Press Enter to direct to C:\Users\USERNAME\AppData\Roaming.
Type your lost WordPad document name or .asd or .tmp at the right search bar.
Find the document you want depending on the modified date.
Copy the document to the desktop and change the filename extension from .asd or .tmp to .odt.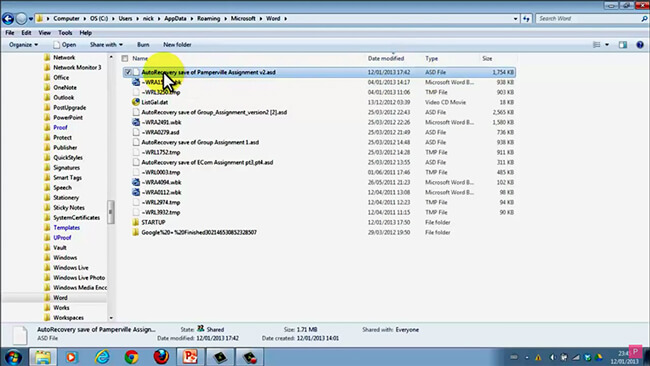 4. How to Recover Deleted WordPad Documents
Still haven't found your lost WordPad files?
Maybe you need a professional recovery tool to help you recover lost WordPad documents.
FoneLab Data Retriever has a capability of recovering almost all deleted or unsaved WordPad files by scanning your computer. It enables you to recover WordPad files lost for various reasons such as system crash, non-responding, unsaved, deletion, corruption, overwritten, etc.
Read more about ISO recovery on Windows.
With a few clicks, you can restore lost data.
Click the above link to free download and install this software on your computer. Once the installation is done, the software will launch automatically.
On the main menu page, choose the data types. Here you should choose Document. Then select the location where you lost the document. If you forget where the document was lost, you can choose to recover deleted files from the Recycle Bin.
Click Scan button to start the quick scan process. In the new window, all files will be displayed. You can click Deep Scan at the top right corner to get more scan results.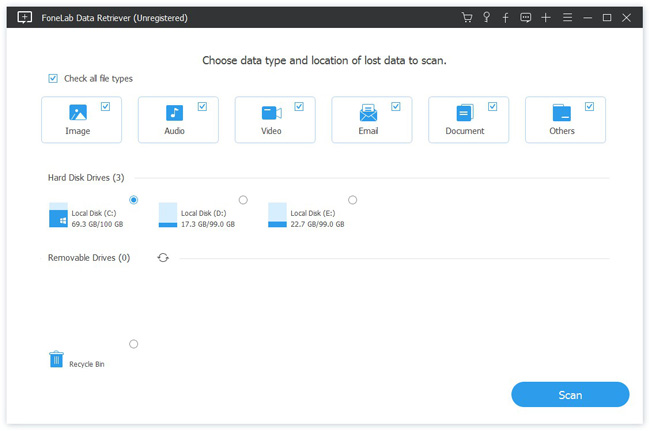 Search for your needed document. You can also take advantage of Filter feature to quickly locate the files you want to recover.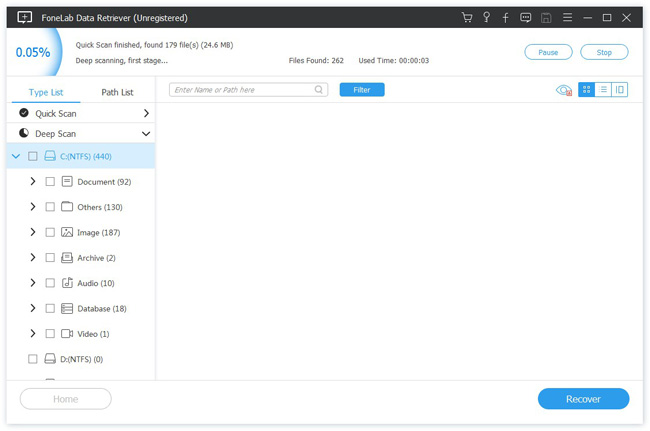 Preview the relevant information if each WordPad document. Check your required items and click Recover. The selected files will be saved back to your computer.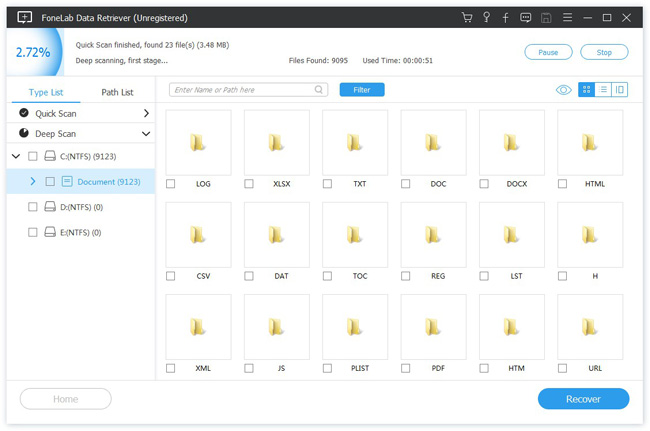 With the help of FoneLab, it is a piece of cake to recover lost WordPad documents.
In addition to recovering WordPad files, this software can also recover Word document and restore Excel file and more.
Even better,
This software is able to recover the deleted data from memory card, flash drive, digital camera camcorder, etc.
It offers a 30-day trial, why not download it on your computer and give it a shot?
Related Articles: