Recover PC Data Now
Recover the lost/deleted data from computer, hard drive, flash drive, memory card, digital camera and more.
PDF Recovery – 2 Ways to Recover Deleted PDF File from Hard Drive
Hey dear, I need your help about my problems. I have the laptop but now it is not working due to other technical issues. Now I want to recover a PDF file from the hard drive. But when I try to recover the data, it shows the blank hard drive, meaning my all data is removed. I don't know how to recover it - that is why I am looking for the technical expert who can solve my this problem.
What is a PDF file?
PDF – short for Portable Document Format - is a file format used to exchange and present documents reliably. PDF files can contain links and buttons, form fields, audio, video, and business logic. PDF file preserves all the formatting, fonts, graphics, and color of any source document, making them look the same on any device.
What is a hard drive?
The hard drive is the main, and usually largest, data storage hardware device in electronic devices like computers. The software, operating system, and all files are stored on the hard drive.
Typically, each hard drive will be divided into one or more partitions, each represented by a drive letter (e.g,. C, D, and E). Different directories and files can be stored in different partitions. By default, the C drive letter is designated to the primary partition on the primary hard drive in a computer.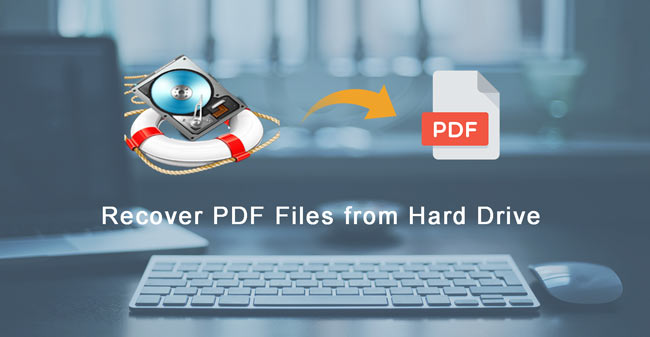 Sometimes, the hard drive partition containing pdf files might get corrupted for unknown circumstances, resulting in the PDF files inaccessible or unreadable.
You think these pdf files cannot be recovered back and permanently lost after the hard drive failure?
This is not true.
Actually, the data are still recoverable only if the hard drive is inaccessible due to non-mechanical issues, meaning that the hard drive appears to be working well without making unusual sounds or other physical symptoms.
Here comes a question: how to recover PDF files from hard drive or a single partition. That is what we're going to focus on in the remainder of this article.
Let's get started here.
1. Recover PDF Files from Previous Versions
Windows comes with an automatic file backup feature called Previous Versions that many computer users don't seem to know about.
Previous versions are copies of files or folders that Windows automatically saves as a restore point. You can use previous versions to recover files or folders that you inadvertently modified or deleted, or that were corrupted.
As long as System Protection is enabled, Windows will create a copy of file and folder once a day.
If you lose a PDF file due to accident deletion or hard drive failure, you can restore a previous version of that file, but you need to know the location where the files are saved.
1. Ensure That The System Protection Is Enabled
Step 1Go to the Start menu on the computer.
Step 2Click on Control Panel > System and Security > System.
Step 3Click System Protection on the left panel.
Step 4Look at the Protection Settings section, see if the Protection is set to On for the system drive containing the PDF files. If not, select the System Drive and click the Configure button.
Step 5: In the new dialog box, choose the Restore System Settings and Previous Versions of Files option. Then click Ok.

2. Restore A Lost PDF File
Step 1Click the Computer icon on the desktop to open it up.
Step 2Navigate to the folder that used to reside the lost PDF file, right-click it, and then click on the Restore Previous Versions option.
Step 3A dialog box listing the previous versions will open. Double-click a previous version of the folder that contains the lost PDF file.
Step 4Click Open to view the content to make sure it's the version you want.
Step 5: Click Copy to create a copy of a particular version and save it in a different location, or click Restore to replace the present folder content with the selected version, or you can drag the folder to another location like the desktop.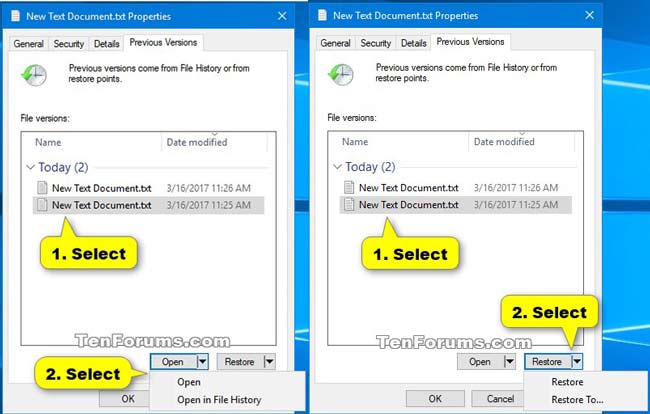 2. Restore PDF Files with FoneLab
This is the easiest solution. In this solution, you need a professional PDF recovery software to help you.
FoneLab Data Retriever is the reliable one, which is designed to recover almost all lost PDF files by deep scanning the hard disks. And it also can help you recover text file from hard drive.
Let me show how it works.
Step 1Run This Software
Free download and install this software on your computer. Then the software will get launched automatically and immediately.
Step 2Select Data Type and Disk Drive
In the main interface, choose Document and the location where you lost the PDF file.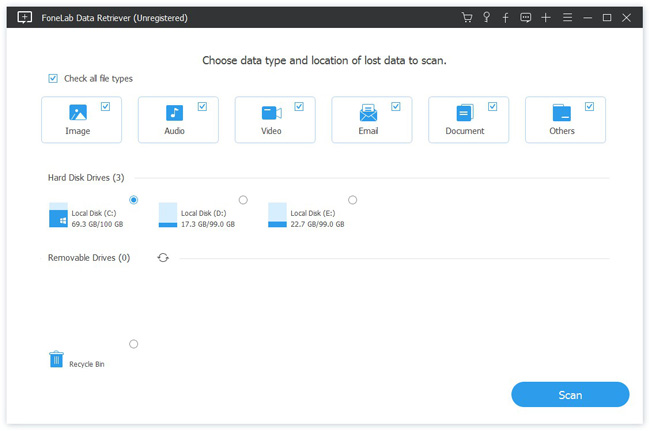 Step 3Scan Data
Click the Scan button to get the quick scan on the selected hard drive. All files will be displayed on the left sidebar. If quick scan can't bring the desired result, you can click Deep Scan to try again.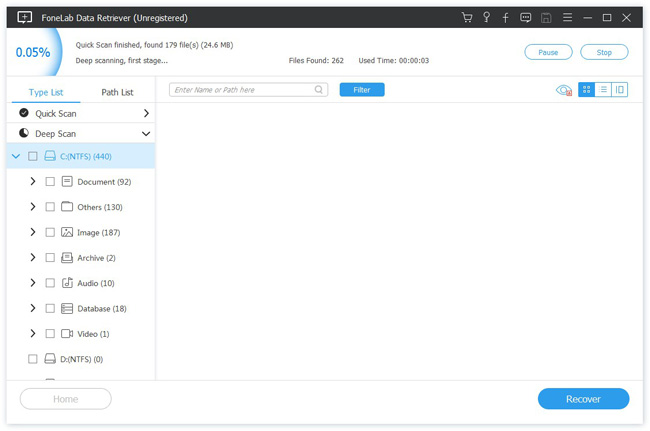 Step 4Choose PDF File
From the scan result, you can click PDF to find your needed items. You are allowed to preview the relevant information of each file including filename, size, created and modified date. Alternatively, you can use Filter feature to quickly locate the files you want to recover.
Step 5Recover PDF File
Tick the items and click the Recover button to restore the selected files to your computer.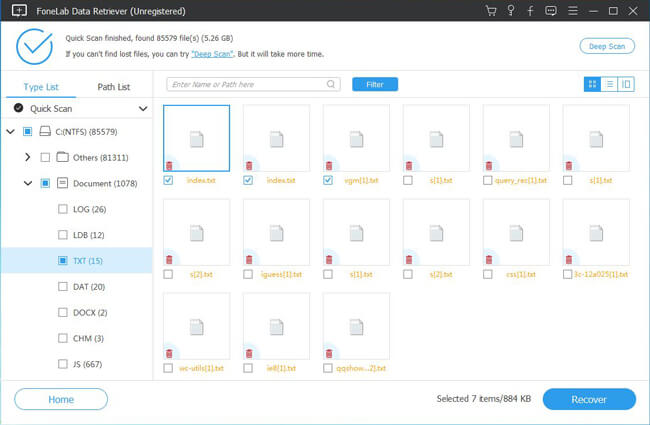 What's more,
In addition to PDF files, it is able to recover Word documents, Excel files, images, emails, and other data.
It can also help you restore PDF files in Windows, flash drive, memory card, removable drive, etc and restore photos from digital camera.
This software offers a 30-day trial - click below link to download this software on your computer and give it a shot.