Erase iPhone Now
Easily erase all contents and settings on iPhone, iPad or iPod completely and permanently.

Transfer iOS Data Now
Transfer your data from iPhone to computer easily.
How to Delete Contacts on iPhone (Individual or Multiple)
There are more than 1,000 contacts on my iPhone, and I don't know how to manage them anymore because it is in a mess and it is difficult to find my friend. I think I can delete all of them at once then import the new items to it. But it is too difficult to repeat the same thing over 1,000 times. How do I delete a contact on my iPhone? Is there any easy way to clear all these contacts from iPhone? Thanks!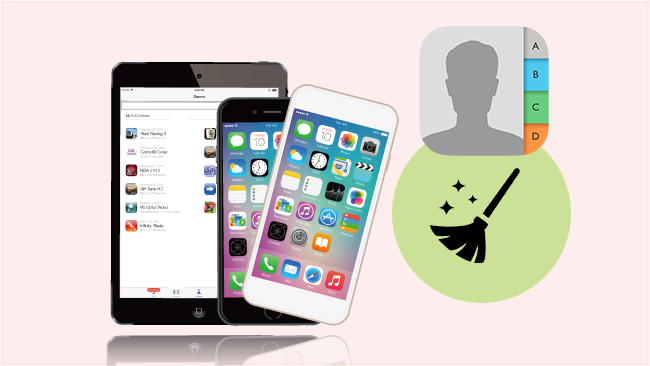 It is painful to delete multiple contacts on iPhone or iPad, because you have to delete these contacts one by one. It takes a long time since there is no multi-delete option on iPhone, and it will waste so much of your energy as you have to repeat the same thing for hundreds of times.
So, someone began to ask how to delete these contacts on iPhone with a simple way. If you can do this on your computer, it also can be an easy thing with iCloud or FoneEraser for iOS. We will introduce how to remove contacts from iPhone individually and what to do if you want to delete all contacts on iPhone at once.
Part 1. Remove Contacts from iPhone Individually
First of all, you should back up your important data on the computer to prevent the data lost forever after deleting the precious data accidentally. Below is how to delete a contact on iPhone.
Step 1Go to the Contacts app.
Step 2Tap on the contact to open the contact card which you want to delete.
Step 3Tap Edit in the upper right corner.
Step 4Scroll down to find the Delete Contact and tap it.
Step 5Tap Delete Contact again to confirm and then tap Done.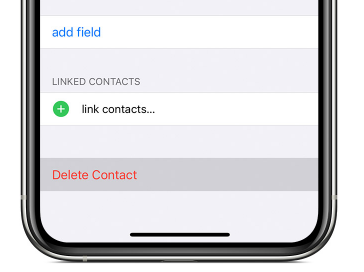 As you see, deleting contacts on iPhone or iPad one by one is no small feat, and it will waste too much time and energy. Kill a demon today, face the devil tomorrow. Therefore, we will introduce two simple ways to delete multiple contacts from your iPhone or iPad.
Part 2. Delete Multiple Contacts from Your iPhone or iPad with iCloud
If you have enabled contacts for iCloud syncing, you can also manage your contacts on icloud.com without iPhone. Below is how to permanently delete contacts on iPhone.
Step 1Open icloud.com on your computer and sign in with the same Apple ID you're signed into iCloud with on your iPhone or iPad.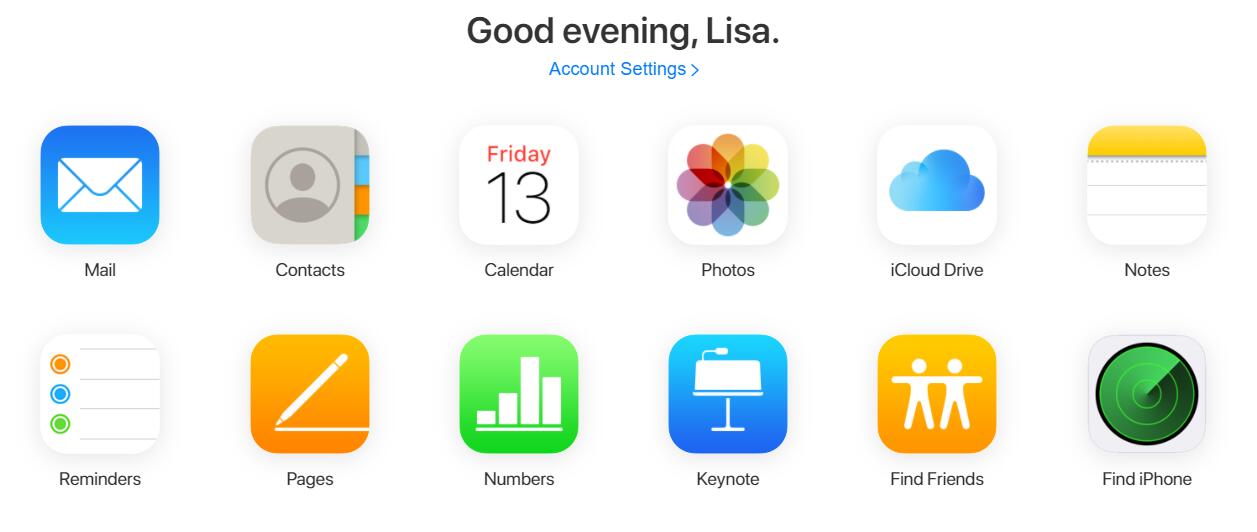 Step 2Select Contacts, then select one contacts click gear icon to click Delete. If you want to delete all contacts, choose Select All > Delete here instead.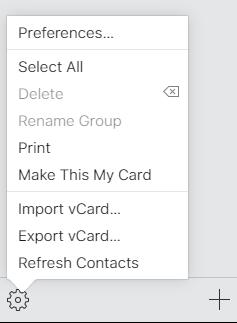 Part 3. How to Delete Contacts on iPhone via App
For people who just want to learn how to delete contact on iPhone, you can also choose some applications from App Store to manage iPhone contacts.
It is recommended to try Delete Contacts+ on iPhone. It is an app available for both iPhone and iPad, and you can use it to delete multiple contacts, backup and restore contacts, find no name cosntacts, find no phone contacts, find no email contacts, etc.
Part 4. Delete Contacts on iPhone with FoneTrans for iOS
FoneTrans for iOS is a recommended contact management for you. It enables you to backup and restore contacts, tranfer contacts between iOS devices and computer, delete contacts from iPhone, etc. Below is how to delete contacts on iPhone fast.
Step 1Download and install iPhone contact management on computer, then connect iPhone to computer via USB cable.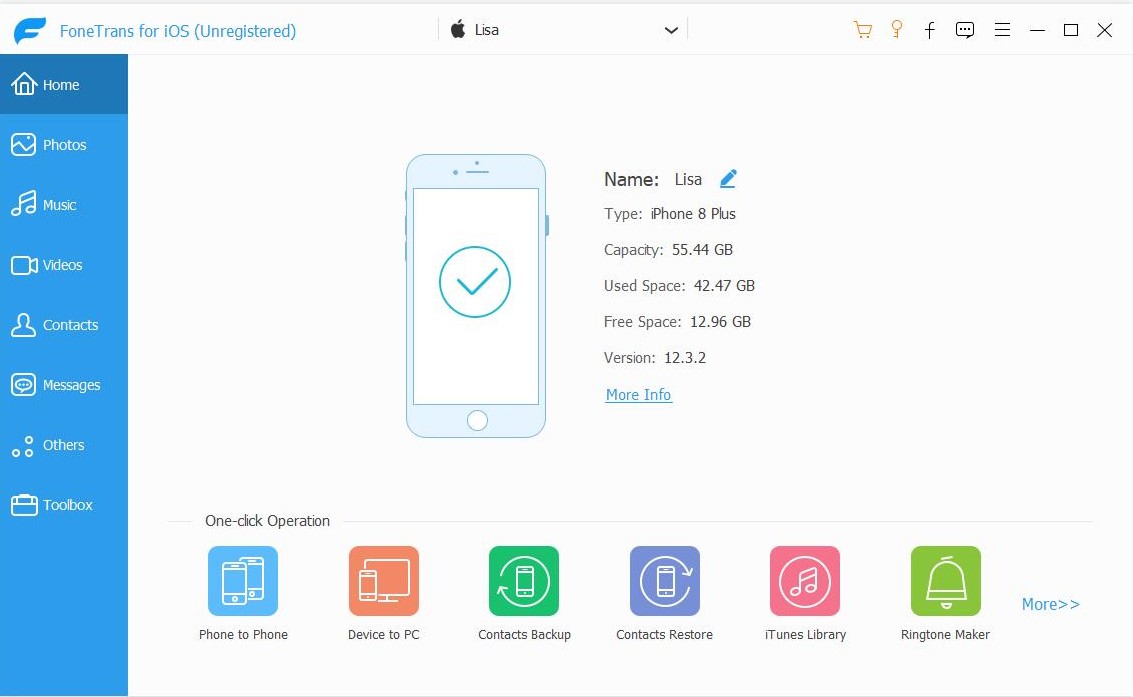 After connection, it will scan your device automatically.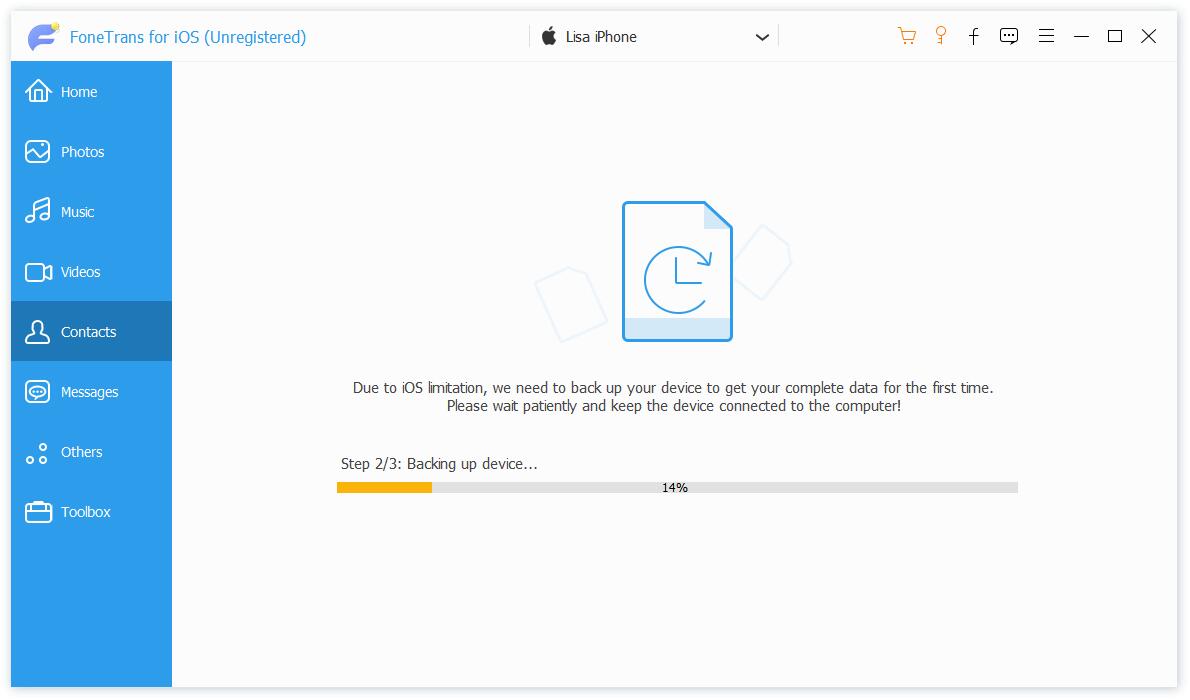 Step 2Choose Contacts from th left panel, all contacts and their information will be listed on the main interface. Get one or some of them, click Delete icon.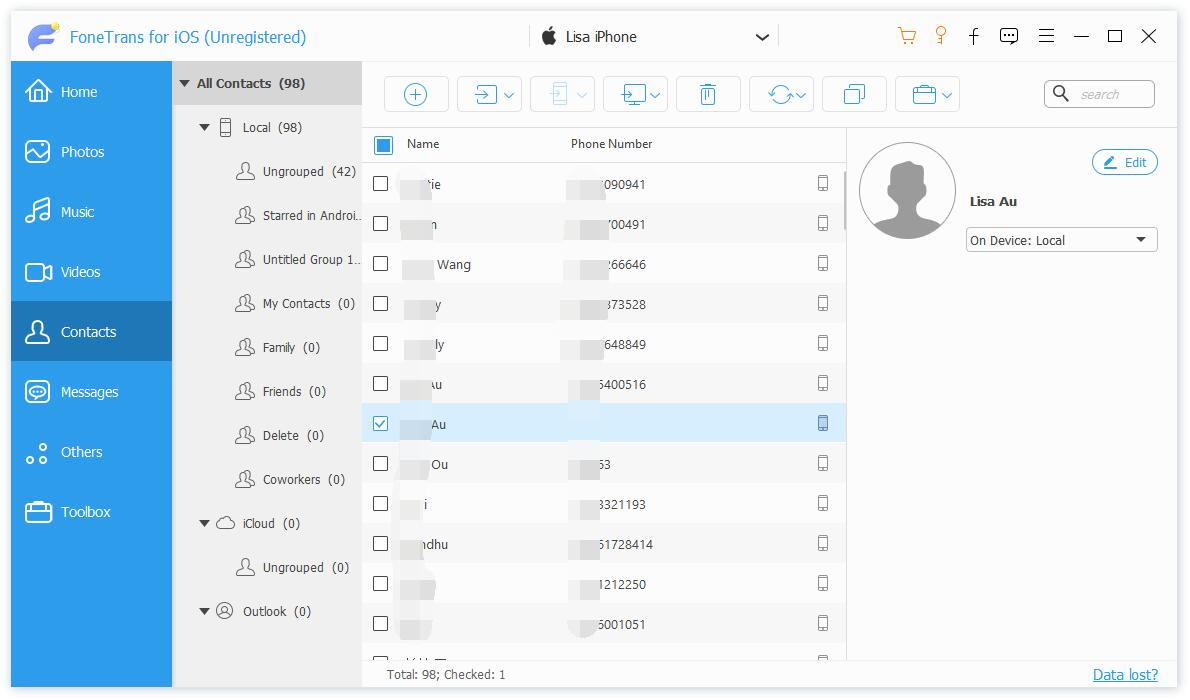 By the way, FoneTrans for iOS is helpful to transfer iPhone, iPad or iPod data including photos, videos, contacts,
Above way to delete multiple contacts with iCloud helps you to manage photos, music, videos, contacts, messages only, if you want to swipe other data, like photos, videos, documents, messages and more, please read below steps to learn how to remove multiple contacts from iPhone with FoneEraser for iOS, which is a powerful and efficient third-party tool.
Part 5. Delete Multiple Contacts from Your iPhone or iPad by FoneEraser for iOS
If you don't want to remove multiple contacts on iPhone one by one difficultly, if you want to clean all cache data on your iPhone to free up your storage, if you want to swipe all the settings from your iPad, FoneEraser for iOS enables you to finish all these tasks with a few clicks.
FoneEraser for iOS removes text content, media files, documents, apps and settings permanently.
It supports iPhone, iPad and iPod touch.
Clear cache, junk file, large file to free up iPhone space with ease.
There are three levels for options, including High Level, Medium Level and Low Level.
The three levels meet the security standard.
It is easy to use.
Please note that this software will remove all data on iPhone if you choose Erase All Data.
Step 1Download the software and then install it on the computer. Double click to launch the program if it doesn't run automatically.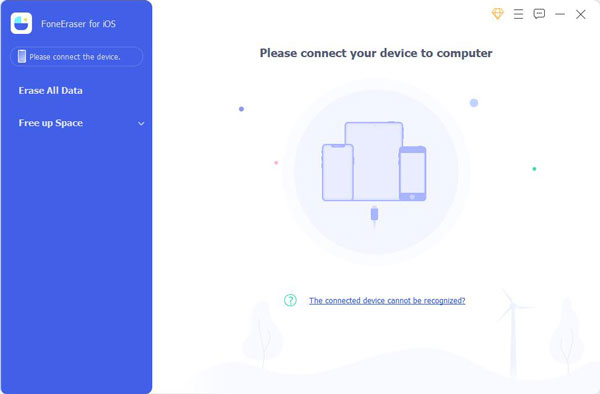 Step 2Connect your iPhone or iPad to computer with USB cable. It will show you the status of connection, click retry if it is failed. Choose Erase All Data.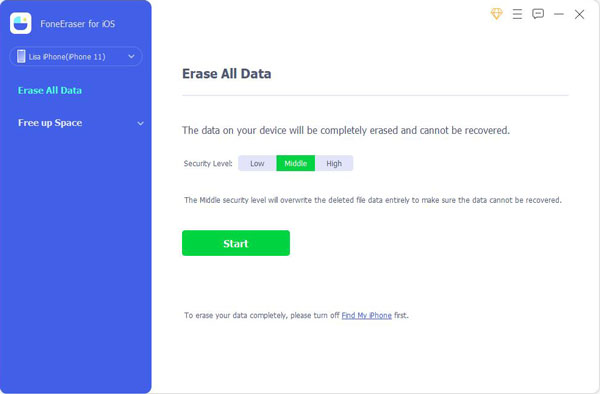 Step 3Choose one from the three erasing levels. High Level is recommended to you here.
Step 4Click Start on the bottom.
Step 5Confirming again by clicking Yes.
Moreover, it is also useful for users who want to clear iPhone cache, large files or uninstall apps. You should select Free up Space on the step 2 and choose data you want to remove from iPhone.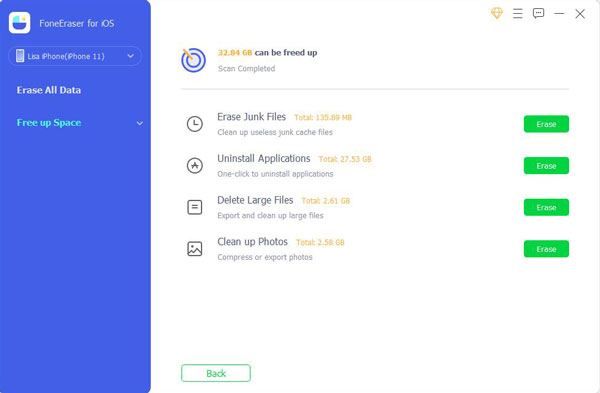 That's all. No matter that you want to clear junk files, remove apps, remove favorites, delete credit cards, clear facebook search history, swipe settings or something else, FoneEraser for iOS allows you to clean what you want permanently and thoroughly. Why not download and have a try now!