Erase iOS Data Now
Easily erase all contents and settings on iPhone, iPad or iPod completely and permanently.
How to Clear Memory of Your iPad

Updated by
Boey Wong
/ March 19, 2021 14:20
iPad is gradually replacing desktop computers as more features integrated into iPad and more apps added to iTunes Store. People tend to use iPad for more daily tasks like online shopping, watching movies, social communicating or even doing business. Therefore, it is important to clear out your iPad memory completely if you plan to sell your iPad for any reason, so that no one can get access to your private data stored in it even when someone try to use a third party tool to scan deleted data from your device.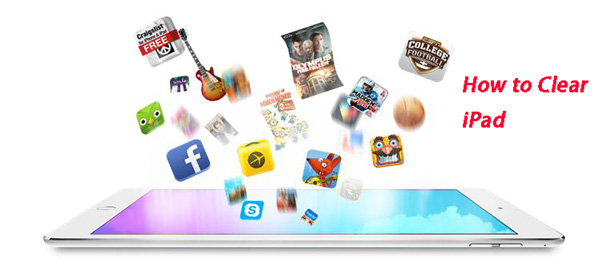 1. What to Do Before Selling iPad
Thus, in this article we will show you how to erase iPad memory thoroughly and permanently. Kindly remind that you should back up your iPad before erasing everything. You can back it up through iTunes or via iCloud. Please refer to how to backup iPhone for further tutorial.
Then I suggest to use an iPad cleaner app - FoneEraser for iOS to clean iPad memory in one click and without having being recoverable. This software is powerful enough to permanently erase all data and settings from iPhone, iPad or iPod touch without any trace of your personal data. Let's take a look at its more features first and then follow the step by step process to erase your iOS device.
Key Features
Wipe out all contents and settings on iPhone, iPad or iPod touch.
Erase text files including text messages, iMessages, contacts, call logs, calendar, notes, reminders, Safari bookmark and history completely.
Clean up Media files like photos, videos, audio, music, iBooks, iTunes U, Podcast, TV shows, ringtones, audio books, voice memos thoroughly.
Support erasing multiple iOS devices at the same time which can save you a lot time.
Offer three erasing levels to meet your needs.
Fully Support Windows 10 and iOS 5 to 10.

FoneEraser for iOS
FoneEraser for iOS is the best iOS data cleaner which can easily erase all contents and settings on iPhone, iPad or iPod completely and permanently.
Clean unwanted data from iPhone, iPad or iPod touch.
Erase data quickly with one-time overwriting, which can save you time for plenty of data files.
It is safe and easy to use.
2. One Click Guide to Clear iPad Memory
Step 1Free download and install the program onto your computer and then it will launch automatically once it finished.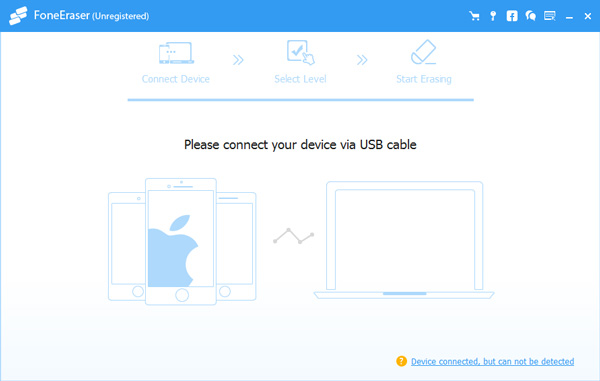 Step 2Plug your iPad to the computer via USB cable, and enter passcode on your device if it is locked. Tab Trust on device for iOS 7 or higher version.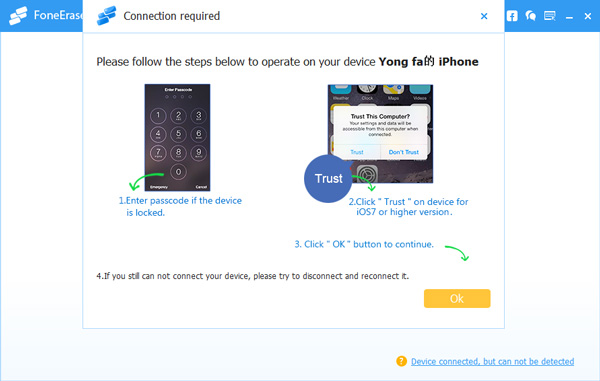 Step 3The software will soon detect your iPad, if not, click the icon right behind Failed.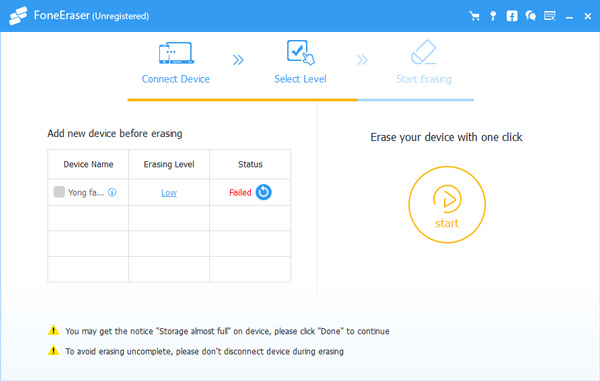 Step 4Select an erasing level (Low, Medium or High). High Level is recommended here.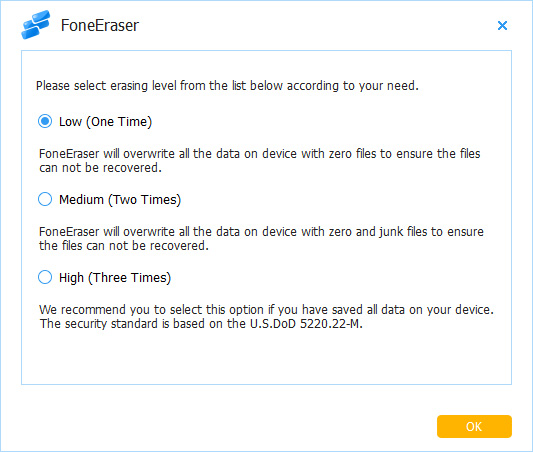 Step 5After your device is connected, click the Start button to begin erasing and then click Yes to confirm the procedure.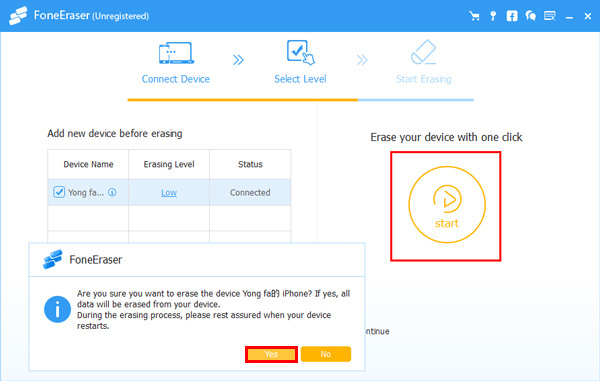 Step 6Wait for the erasing process to complete.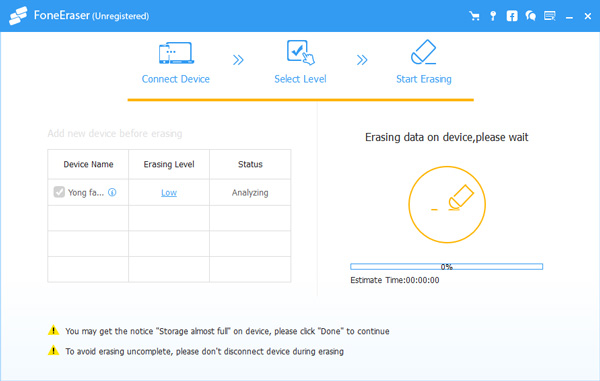 That's it! Pretty simple, right? Hence it is very important to follow the steps mentioned above before thinking of selling your iOS device. With this single click process, nobody will ever recover your sensitive and private data in future. Please let us know if any question you have in mind by dropping a comment or email to our support team at support@fonelab.com.