How to Delete WeChat Account from iPhone
WeChat is a significant grown social chat app, which boasts around 700 million active users on iPhone to contact with your friends, relatives or colleagues. The app takes too much room of the iPhone storage space, and some of the users no longer to use WeChat anymore because they have found a suitable alternative.
So how can you remove your account information permanently?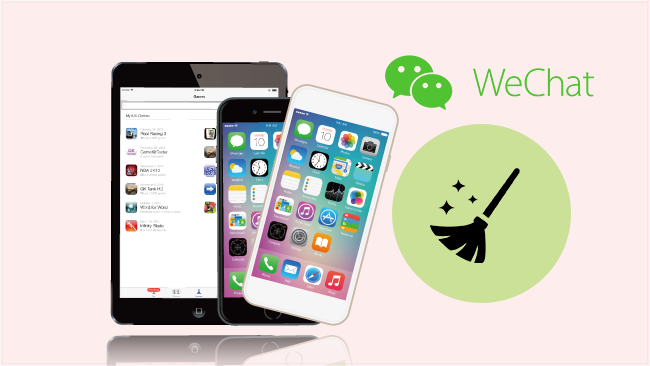 1. Back up your WeChat Data
To prevent losing WeChat data forever, you need to backup your WeChat chat history to PC. Your chat history on iPhone can be saved to the computer and restored from your iTunes or iCloud backup files. This feature requires installing WeChat on your computer. Below are how to do it.
Download and install the WeChat on your computer.
Launch it on your computer.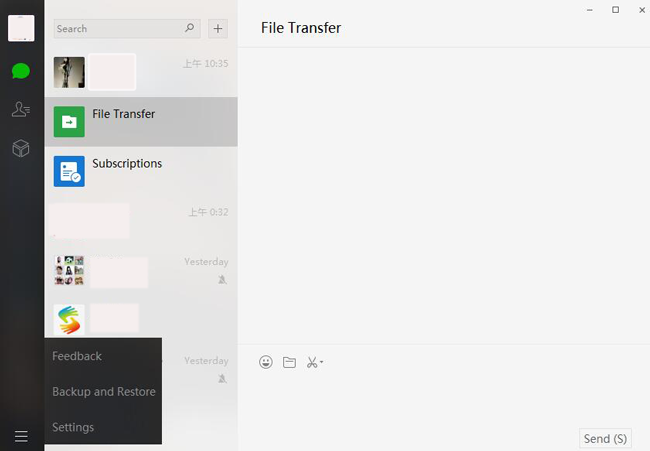 Connect your phone and computer to the same Wi-Fi.
Tap the icon in the lower-left corner and select Backup and Restore.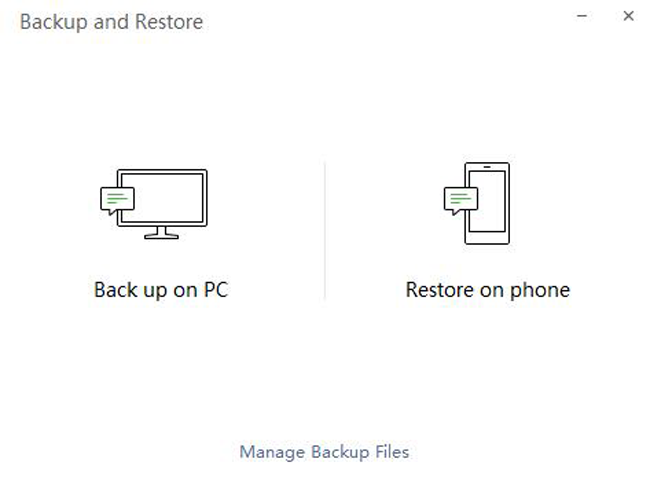 Choose Back up on PC and tap Backup All on your iPhone Screen.
If you don't want to use WeChat app to backup your data, you can try FoneTrans for iOS to transfer your data on your computer.
2. How to Delete WeChat Account Permanently
There is much data stored on the app and WeChat account. To protect user privacy, WeChat users search for the way to delete account online. Most of these users think that delete the accounts simply. In fact, it is not a safe way to prevent private data leaked out. The following steps are about how to delete WeChat account safely.
Delete your WeChat History on iPhone
WeChat History should be deleted to prevent criminals get your personal information for illegal purpose. It is not difficult as you may think. Go to WeChat > Settings > General > Clear Chat History. Then it is done.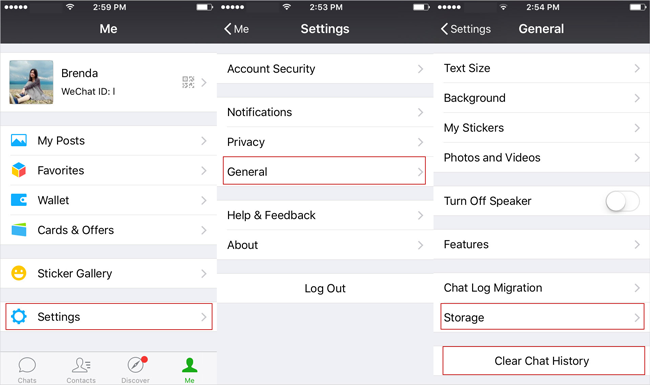 Remove the Associated Accounts from WeChat Account
If you wipe your account without this step, your personal information which associated with your account are still viewable in your account. So you need to get this information off your account settings. Go to Settings > Account Security > More Settings > QQ ID/Email > Unlink. The WeChat app doesn't allow you to delete associated phone number anymore.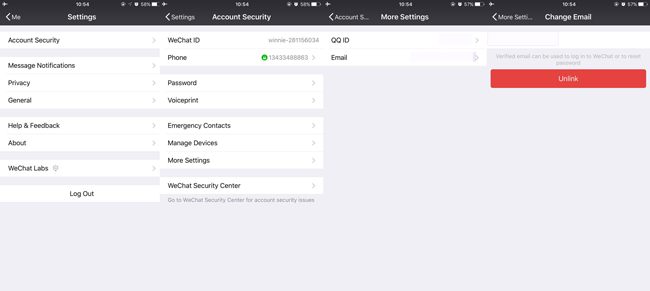 Wipe Device from Your WeChat Account
Delete recent devices from the list, then you need to verify then you log in from the deleted device. Just find Settings > Account Security > Manager Devices, then choose the device and tap Edit in the top right corner, tap the red Delete icon next to the device.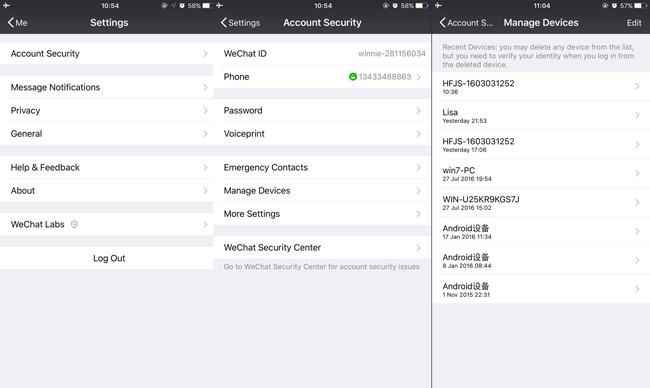 Log Your Account Out from the WeChat App
Go to Settings, then scroll down to find the Log Out option and tap it.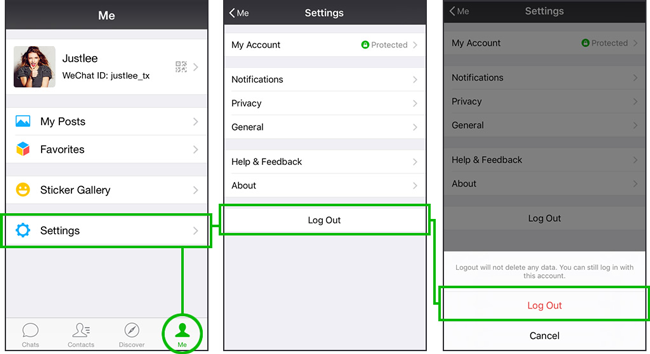 Clean WeChat App from iPhone
Tap the WeChat app and hold it till it jiggles, then tap the x icon in the top left corner to remove the app on iPhone.
3. How to Remove WeChat App from iPhone with FoneEraser for iOS
Sometimes the deleted data are still stored on iPhone but invisible for users. If you want to remove them thoroughly, you may need an iPhone data eraser, which is called FoneEraser for iOS to help you.
It provides three erasing options, then you can choose one of them to begin the procedure. It fully supports iPhone, iPad and iPod touch, so it allows you to remove photos from iPad or delete cache data from iPhone.
Download and install the software on your computer. Launch it after the installation is done.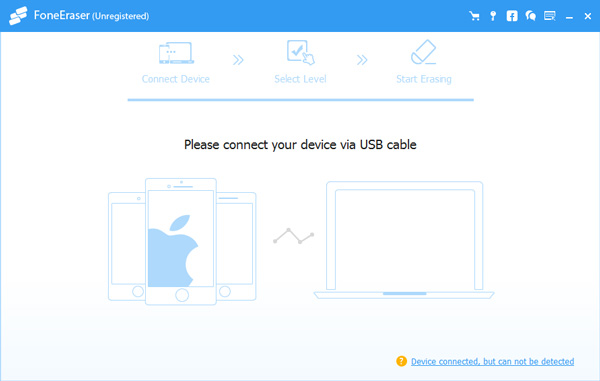 Connect your iPhone to the computer with USB cable, and then tap Trust on the iPhone screen.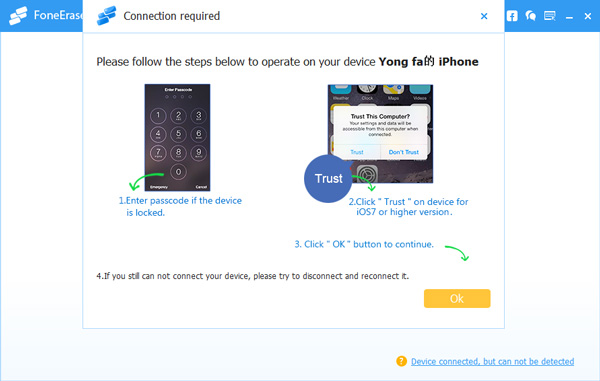 Choose the erasing level from the three options, including High Level, Medium Level and Low Level. High Level is recommended here.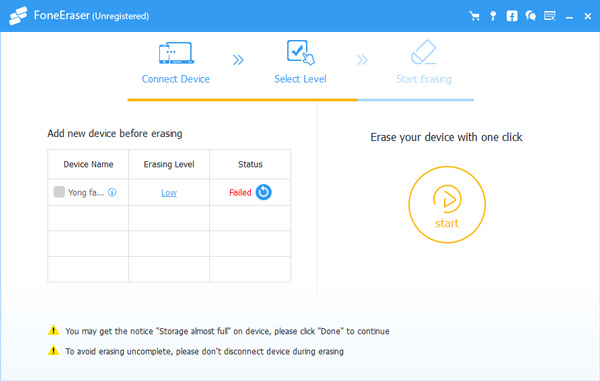 Click Start icon on the right and click Yes to confirm again.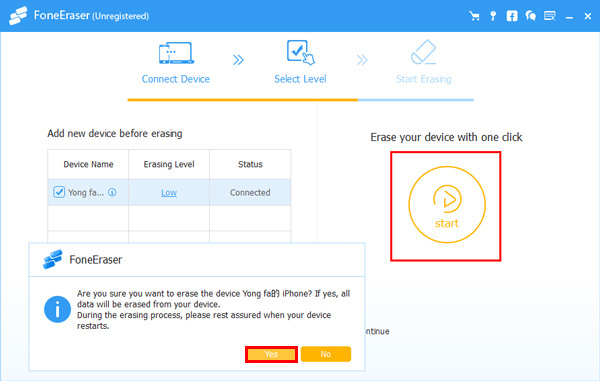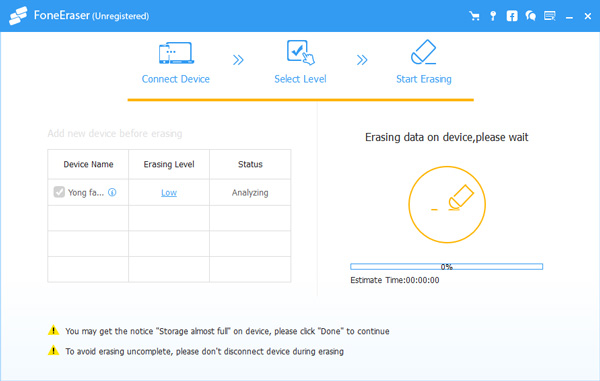 You can also read how to delete a tweet on iPhone.
That's all.
It takes minutes to finish the whole procedure. FoneEraser for iOS also enables you to remove photos from iPad or clean iPhone cache data easily. Download and have a try now!
Related Articles: