How to Clear Safari History and Cache on iPhone
iPhone, iPad or iPod touch users always get a new device because the old one has been aged, smashed or Apple Inc. released the updates. No matter what the reason is, most of the users will choose to resell, donate or recycle their devices soon after that. So what should the users do before passing them to a stranger?
1. Why should you clear cache and history on Safari?
Safari app on iPhone is so powerful and user-friendly because it brings our search convenience and efficiency. People use it every day for various of reasons, there are a number of cookies, cache files, log files and personal information in it. So before reselling them, you have to clear cache on safari and make sure that they can't be recovered.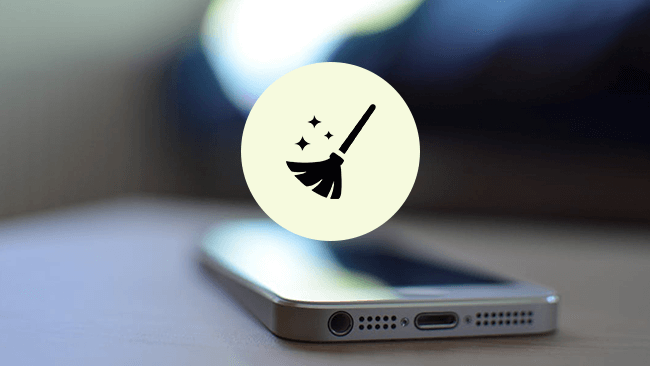 2. How to clear history on Safari?
There are 2 methods to clear browser cache files, both two ways are available for iPhone, iPad and iPod touch.
Open Safari, look for the book-like icon 📖 on the bottom, tap it and find the History, Tap Clear finally to clear cache and cookies. You can choose the time interval to erase safari search history according to your needs.
Find Safari in Settings, then tap Clear History and Website Data to sweep all search history, cookies, cache, log files and other useless files.
3. Why should you choose FoneEraser for iOS?
Above mentioned ways can not 100% ensure the data cannot be recovered. There are some third-party recover tools can restore your deleted iOS device(including iPhone, iPad and iPod touch) data easily, such as photos, contacts, videos, messages, etc. It is better that you can erase your iPhone or iPad data permanently and thoroughly with professional iPhone data eraser, which prevents the erased data from being recovered after that.
In order to clear Safari cache data, cookies and other junk files on iPhone, FoneEraser for iOS provides three erasing level options. Each level will overwrite all the data on the device with zero and junk files to prevent personal information leak. It is available for iPhone, iPad and iPod touch, and supports iOS 10.2.1 and previous iOS system versions. No matter that you want to manage storage on iphone or erase all data on your device to make it like a new one, FoneEraser for iOS helps you to clear iPhone search history, invisible cache, cookies and other useless files completely.
4. How to clear cache and cookies on Safari with FoneEraser for iOS?
Connect your iPhone and computer after downloading and installing the software. And then it will launch automatically.
The software will detect your device in minutes, if not, please click the retry icon.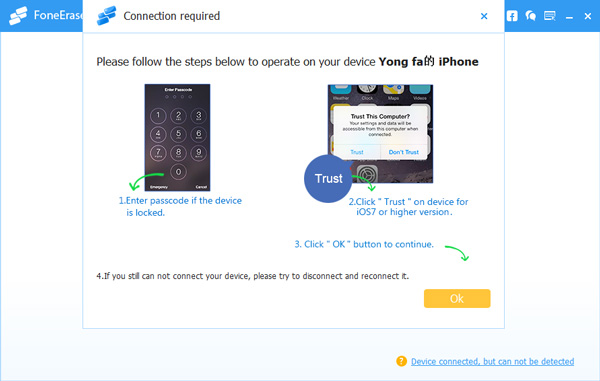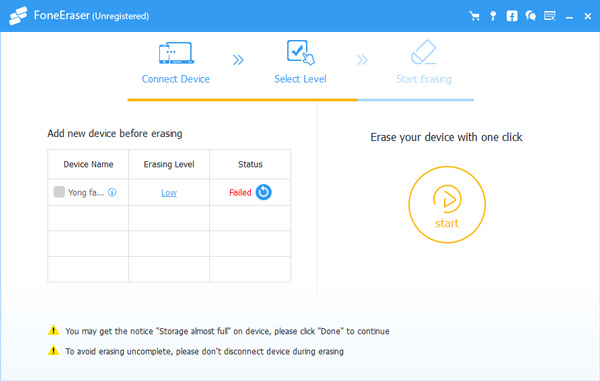 Choose one erasing level from Hight Level, Medium Level and Low Level. Each level ensures that your erased data cannot be recovered. It better that you can select the High Level if you have backed up all data on your computer.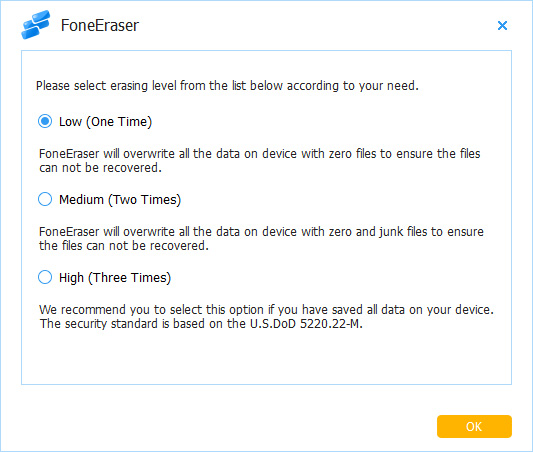 Click Start button to begin the procedure.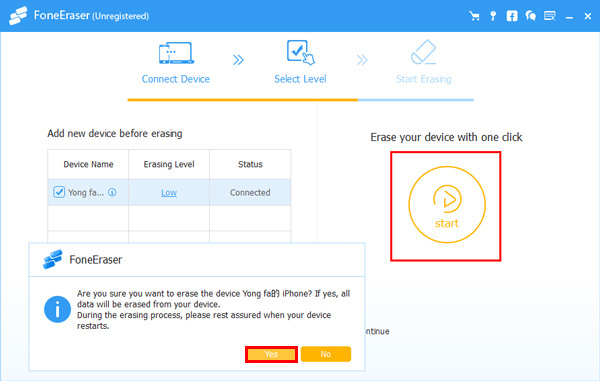 Click Yes to confirm and move on.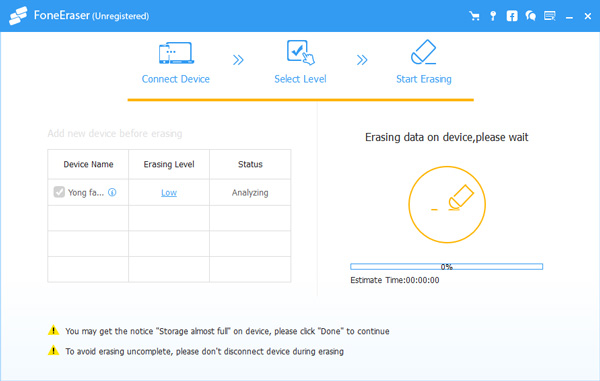 That's all. It will take minutes to finish. FoneEraser for iOS is not only a user-friendly Safari cache cleaner for iPhone but also allows you to clear text contents, media files, documents, apps, settings and more. Don't hesitate to download and have a try!
Related Articles: