How to Clear Cache on iPad
"Hi guys, when I install a new app, my iPad reminds me that there is not enough space and it runs slowly recently. I think I need to clear cache of application installed on my iPad. Is there any way to do this, please help! Thanks in advance!"
1. What Is App Cache?
It is a temporary storage area of a device retaining certain kinds of data for quick access later. Cache files and other files like history files would take more space than you think. You will notice that the iOS device runs more and more slowly because many applications accumulate more and more cache files and use additional space after using a long time, which can slow your device down.
Note that cache files usually don't harm performance within an app, but they indeed bloat the storage system. In that case, you will need to clean out your iPad's memory, unwanted data, and caches to free up storage spaces. In this post, we are going to show you how to clear app cache on iPad with some simple ways.
2. How to Clear Safari Cache on iPad
Some iOS apps allow you to clear app cache from Settings app like Safari. Follow the steps to clear cache in Safari.
Open Settings app on your iPad.
Find Safari and tap on it.
In the Safari menu, tap on Clear History and Website Data.
You will receive a popup message asking you to confirm your choice. Tap on Clear. Then the Safari cache, cookies and other website data will be cleared up.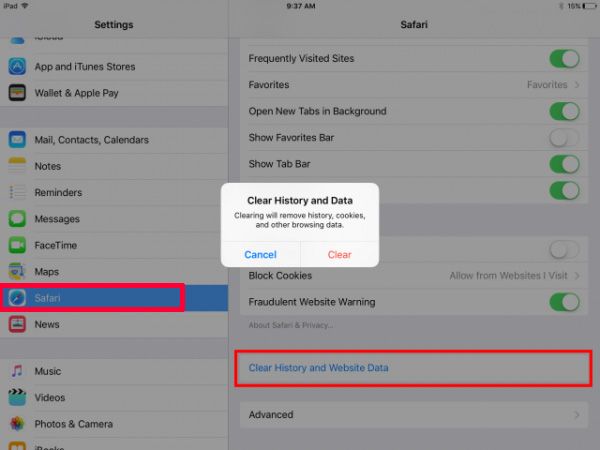 3. How to Delete Cache on Chrome
Chrome allows you to clear cache, history, etc within the in-app-settings. Let's follow the steps below.
Open the Chrome app on your iPad.
Click on the three-dots menu button in the upper-right corner of the screen and select Settings.
Scroll down and tap on Privacy, and here you will find the options to Clear Browsing History, Clear Cache, Clear Cookies or Site Data. Select whichever options as per your need.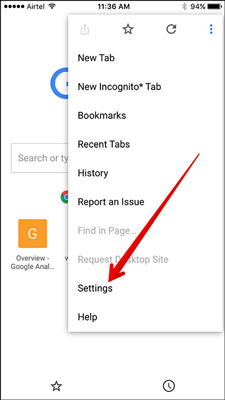 4. How to Delete Cache on iPad with FoneLab
However, most iOS apps don't provide obvious option for cleaning up cache and cookies. In that case, you may need a third party tool that has the ability to do that. Here I would like to recommend you FoneEraser for iOS, an app cache cleaner, which enables you to free up your device with one click. Let's now begin.
Free download and install the program onto your computer and then it will launch automatically once it finished.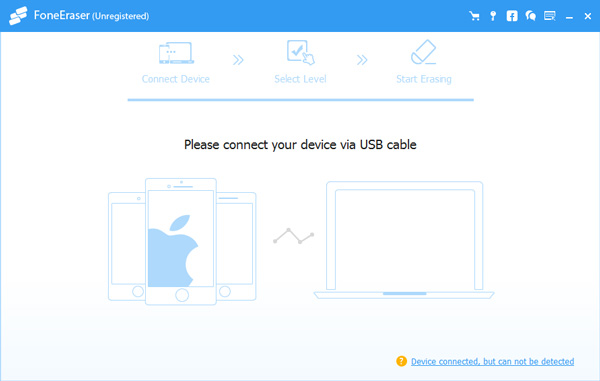 Plug your iPhone to the computer via USB cable, and enter passcode on your phone if it is locked. Tab Trust on device for iOS 7 or higher version.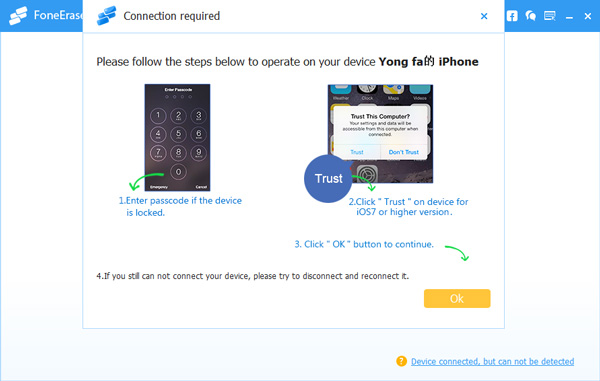 The software will soon detect your iPhone, if not, click the icon right behind Failed.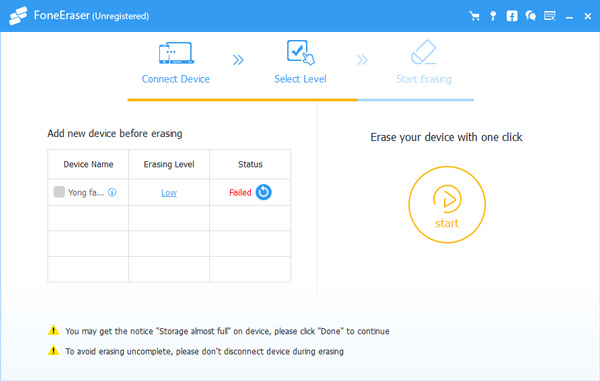 Select an erasing level (Low, Medium or High). High Level is recommended here.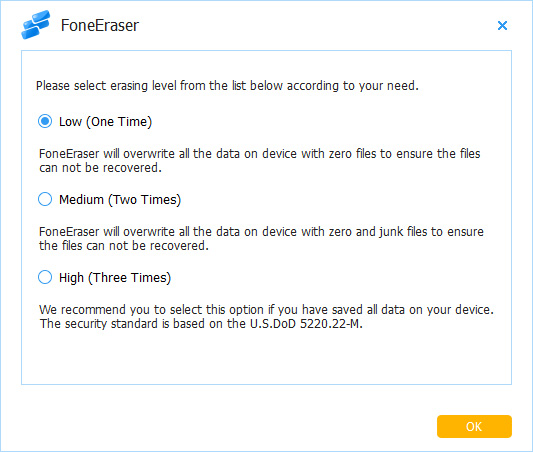 After your device is connected, click the Start button to begin erasing and then click Yes to confirm the procedure.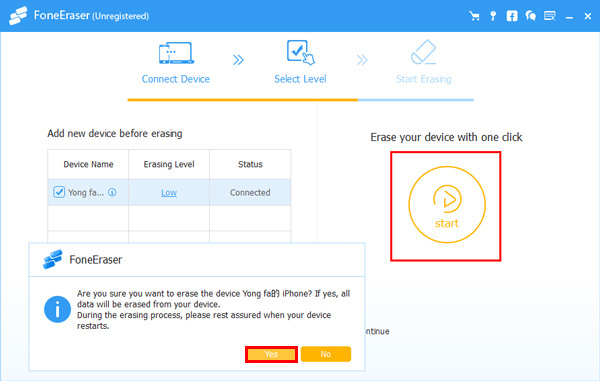 Wait for the erasing process to complete.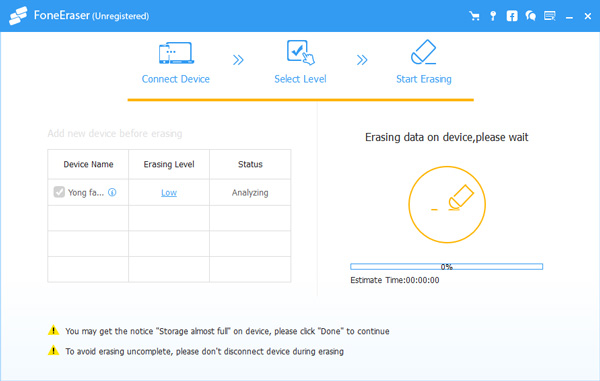 Cache from Apps and other contents and settings will be wiped out after the process is finished. So please backup your iPad data first. With this software, you can't not only clear iPad cache, but also can clear cache on iPhone. Do you think this iPad cleaner app is useful for you, let us know by leaving comments please.
Related Articles: