How to Delete Apps on iPhone or iPad
"There are too many apps on my iPhone to run my phone smoothly. Such as YouTube, Twitter, Instagram, Vimeo, Pokémon Go and more. So how do I delete these apps on iPhone? I want to remove them to free up my iPhone storage space. Thanks!"
In order to meet the needs of iPhone users, Apple Inc. increase more and more powerful functions to provide better user experience. It is convenient that you can download your favorite apps on your iPhone or iPad for entertainments. Such as listening to music, watching movie, playing games, reading and more. And then you will find that the storage space is almost full as the times went on and makes your apps run slowly.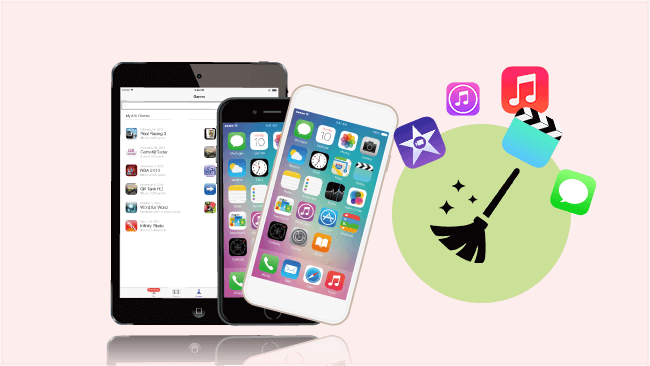 Do you want to delete an app which taking up storage on your iPhone to free up your space? it is very easy to remove the apps, but some pre-installed apps are a bit tricky to get rid of. Here we will introduce delete these removable apps from iPhone or iPad.
How to Deleted Apps from iPhone Individually
If you want to delete apps one by one, this will be the best and easiest way to do this. No matter that you want to clear one app or multiple apps, this method helps you to get them off from your iPhone or iPad thoroughly.
Step 1. Find the app you want to delete on the screen.
Step 2. Tap and hold the icon until you see its jiggle.
Step 3. Tap the X which appears in the top-left corner.
Step 4. Tap Delete to confirm again.
Step 5. Repeat to delete other apps with the same method or press the Home button to exit Edit mode.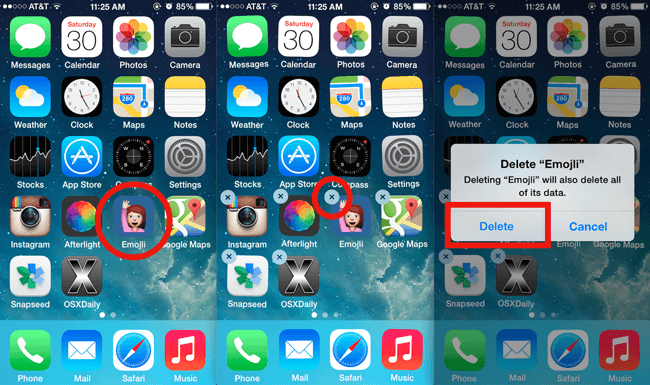 How to Remove Multiple Apps from iPhone
There are more and more apps are installed on your iPhone day by day because of its large storage and high performance. Sometimes you download an app and won't use it again any more. Sometimes you download several apps from the same type to choose which one is better. Sometimes, you don't want to delete apps one by one using above mentioned way. You can choose an efficient way to wipe iPhone apps for your device.
Step 1. Go to Settings.
Step 2. Scroll down to find the General.
Step 3. Tap Storage & iCloud Usage, then Manage Storage.
delete-app-on-settings.png
Step 4. You can get a list of the apps on your iPhone according the size of how much space they take up. Find the one you want to delete, and tap it.
Step 5. Choose Delete App to remove apps from iPhone.
Step 6. You can continue to delete other apps you want to remove on iPhone.
How to Erase iPhone Apps and Other Data with FoneEraser for iOS
How to Erase iPhone Apps and Other Data with FoneEraser for iOS Do you think your iPhone runs slowly? Do you think its storage is full? If so, please clear your iPhone space to free up its storage. FoneEraser for iOS not only helps you to remove apps on iPhone, but also clear iPhone text content, media files, documents and settings. There are following feature for this iPhone Data Eraser tool.
Delete all photos, contacts, videos, messages and more data completely.
Erase all cache data and junk files to free up your iPhone storage.
Ensures your data can not be recovered.
Supports iPhone, iPad and iPod touch.
Three erasing levels for options.
Safe and easy to use.
If you want to delete all content on iPhone including apps, FoneEraser for iOS will be the best choice for you. Before erasing data from iPhone, you should backup data to your computer firstly, or you will lose them forever.
Step 1: Download and install the software on your computer. And then it will be automatically launched. If not, please double-click to run it.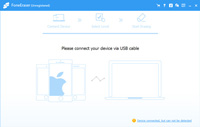 iPhone Data Eraser
FoneLab - iPhone Data Eraser - the best iOS data cleaner which can easily erase all contents and settings on iPhone, iPad or iPod completely and permanently.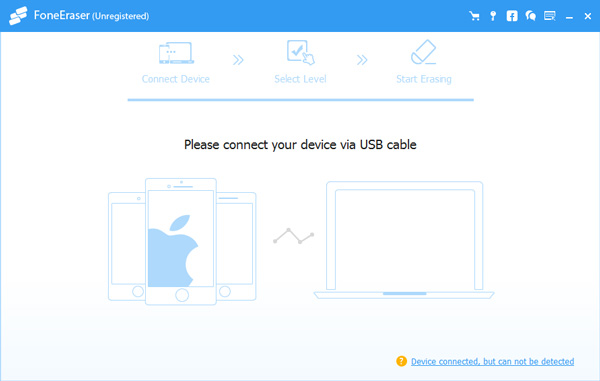 Step 2: Connect your iPhone to the computer with USB cable. Tab Trust for detection if it pops up on your iPhone screen.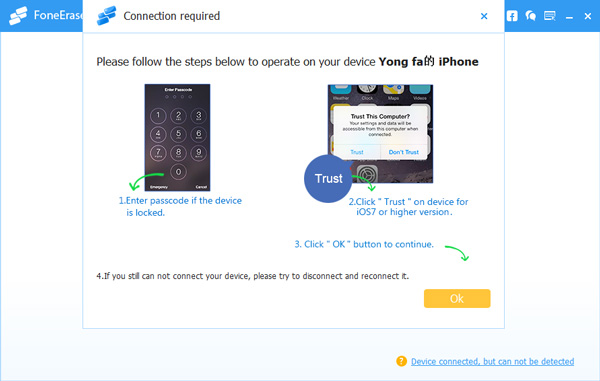 Step 3: Choose the erasing level you like from the three options. Please note that three levels all meet the security standard so it can guarantee your personal information cannot be leaked out without your permission.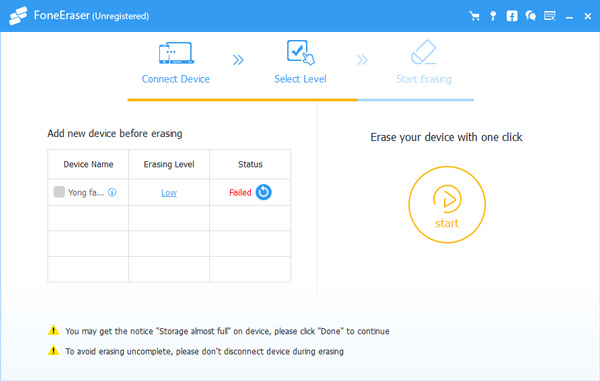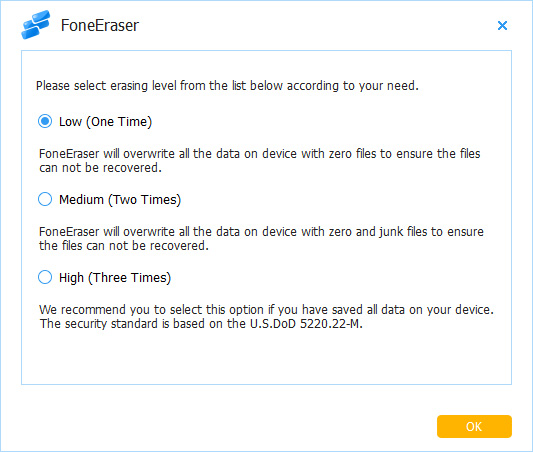 Step 4:Click Start on the right, then confirm by click Yes.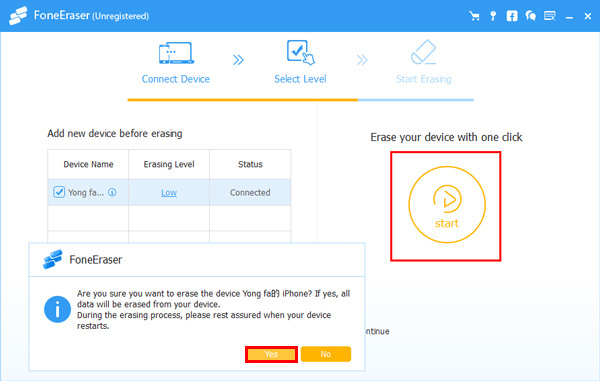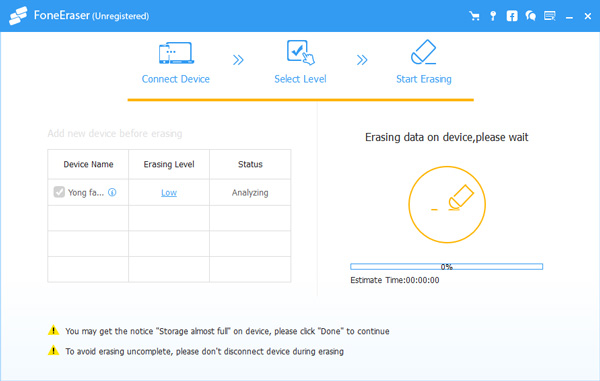 That's all. As you see, there are different ways to delete apps on iPhone, and if you want to clear all content on iPhone, FoneEraser for iOS enables you finish in a few clicks. Why not download and have a try now?
Related Articles: