Recover PC Data Now
Recover the lost/deleted data from computer, hard drive, flash drive, memory card, digital camera and more.
To Recover Deleted Computer Files with Ease - Brief Way
Nowadays is an era with a lot of data files. Our lives are filled up with more and more data and documents. People save a variety of files on their computers, such as personal data, academic papers, study materials, business documents, etc. It will cause a lot of trouble for our lives and work if the files are lost or deleted.
But can all the files be recovered on the computer? Not all of them, but most of them. Maybe you don't know how to recover deleted files, so here, I will show you several ways to recover deleted files and recommend powerful data recovery software called FoneLab Data Retriever to help you.
Follow the simple steps below to get the most out of deleted files from your computer.

1. Recover Deleted Computer Files with Two Operations on the Computer
First of all, pay attention to the files will be sent to Recycle Bin. The deleted files can be restored easily before you empty Recycle Bin.
Operation 1: Check Your Recycle Bin and Restore Files from it
In fact, when we right-click the mouse to delete the file, the file is actually not deleted but is transferred to the Recycle Bin by the system. So when we want to restore the file we just deleted, we can open the Recycle Bin, select the file we want to recover, and click Restore, then we will get the deleted files back.

When we want to retrieve the files that have been deleted and the Recycle Bin is emptied, if you have a backup before, you can restore deleted files from backup.
However, sometimes you can't find anything in the Recycle Bin because you've enabled the Don't move files to trash feature to permanently delete files.
Operation 2: Recover Files from Computer Backup
If the file is backed up in the computer, we can restore the lost files or deleted files from the Windows Backup or Time Machine.
Windows: we only need three steps to retrieve the files from Windows.
Step 1Select the Start button, click Control Panel.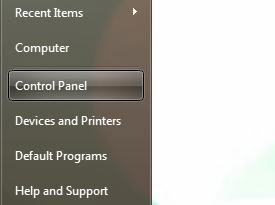 Step 2Select System and Security.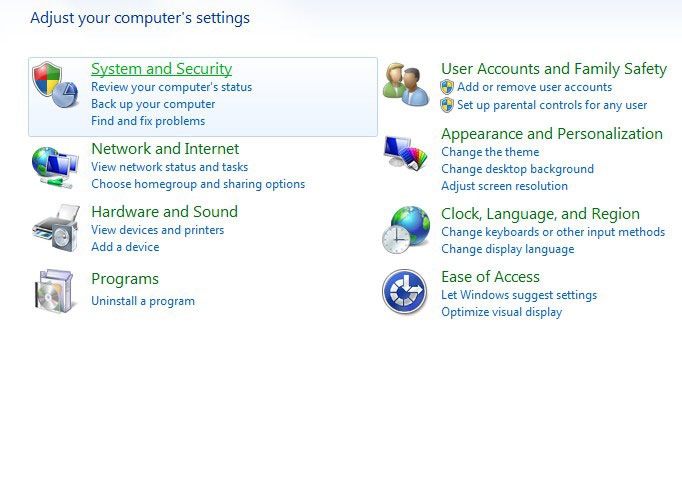 Step 3Then select Backup and Restore. Follow the instruction to finish it.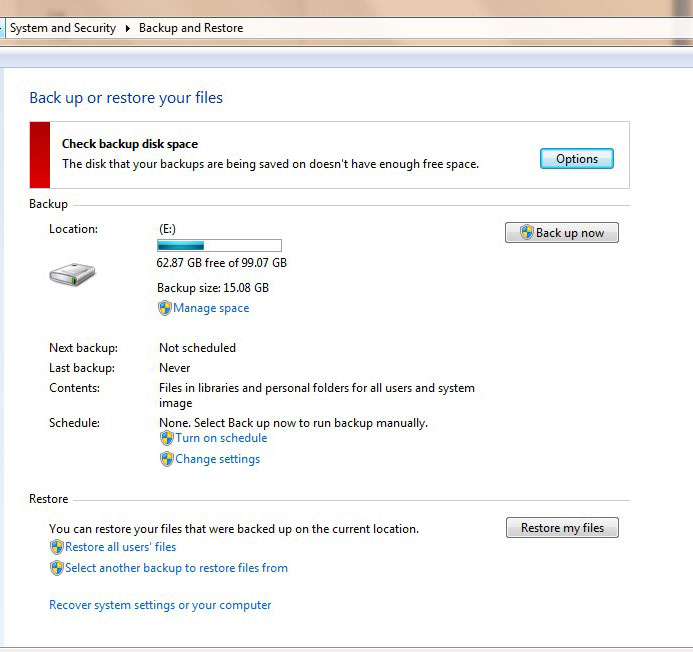 Mac: Likewise, there is backup software for the system on the Mac, Time Machine is a great, built-in way to handle backups automatically. Time Machine keeps your computer's data securely backed up on your external hard drive, and you can browse back in time through old versions of your files.
Step 1Clicking the Time Machine icon in the menu bar, then choose Enter Time Machine.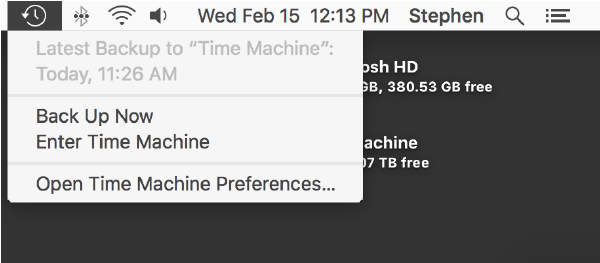 Step 2Find the file or folder and click Restore, then Time Machine will copy that file back to its original location on your hard drive.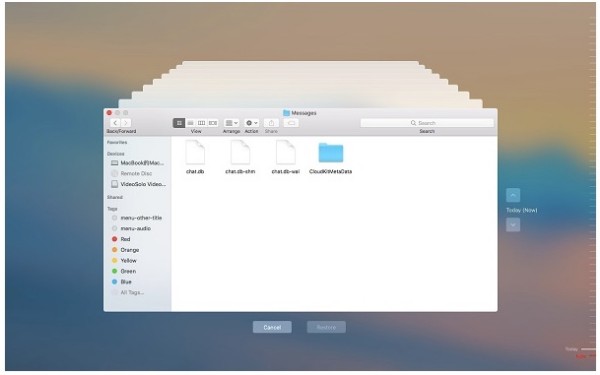 If the Time Machine icon isn't in the menu bar, choose Apple menu > System Preferences, click Time Machine, then select Show Time Machine in menu bar.
However, the recovered files from backup on a computer or from a backup on software are all previous versions. If the missing file changes content without a backup, while all other methods of restoring the file fail, we have to use some file recovery software to solve it.
2. Use FoneLab Data Retriever to Recover Deleted Computer Files
FoneLab Data Retriever is a data recovery software that helps you recover file on your computer quickly and easily. Another good thing about this software is that try for free. Now let's use this FoneLab Data Retriever to recover deleted files.
Step 1Download the FoneLab Data Retriever. After downloading, follow the prompts to install the software, open the software after the installation is complete.
Step 2Check the Document option, and choose a Hard Disk Drive that holds the file. Then click Scan. A small difference between Windows and Mac is that there is usually only one hard disk on a Mac.
Windows:
Mac: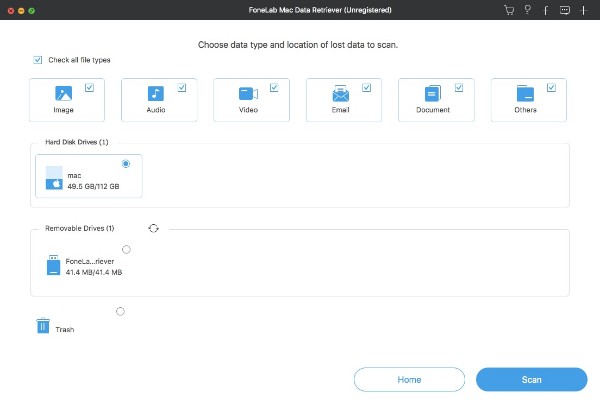 Step 3Once the scan is complete, find the file you want to restore in the scan results and check it, then click Recover.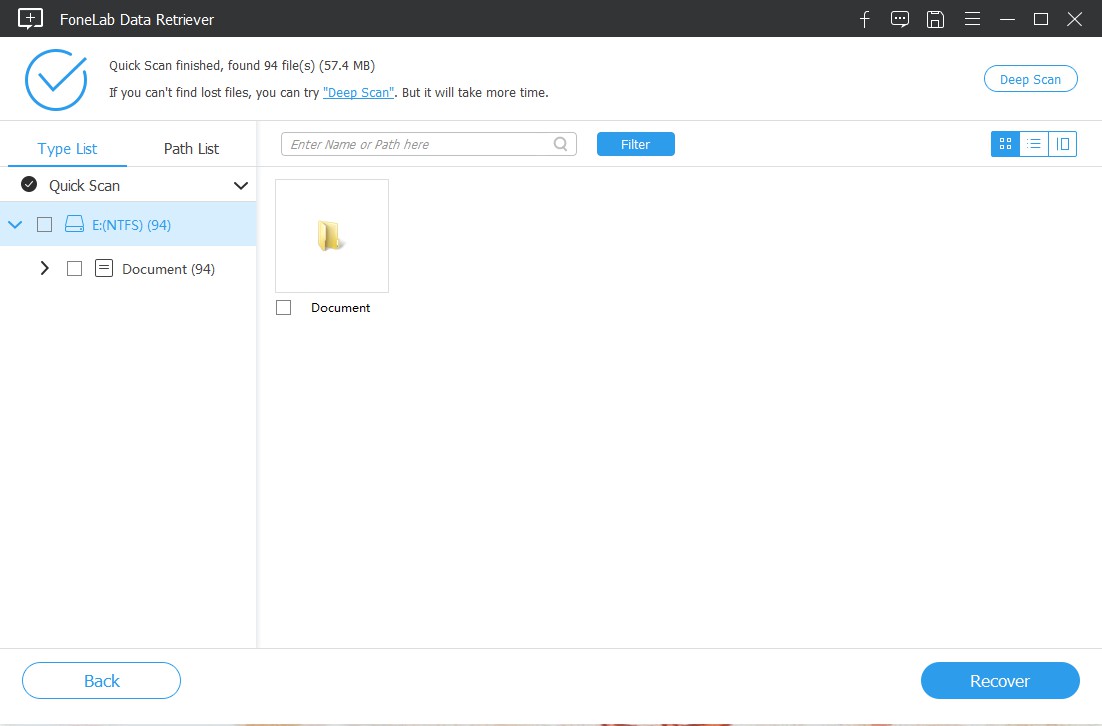 Step 4Finish the Recovery, click Open Folder, we can get back the deleted files to continue our job.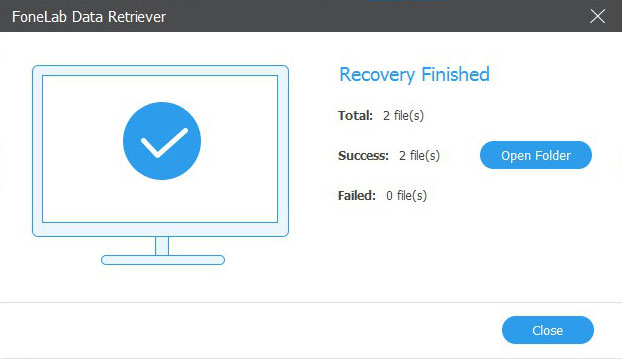 From the above we can know, it's straightforward to use FoneLab Data Retriever, Why not download it and try it?
Conclusion
In addition to restoring common files such as Word, Excel and other documents, the software can also recover Audio files, Images, Videos and other types of data.
Moreover, this software not only can help you recover data from flash drives, but also recover data from memory cards, digital cameras, removable drives and more.
If you have any suggestions and comments, you can tell us in the comments.