Simple Guide About How to Take Screenshots for FaceTime
When you need to pick up a customer at airport, you can have a FaceTime call with him beforehand. More importantly, you have to capture a FaceTime screenshot. It should be helpful when you need to add portrait photos for contacts.
How to take a screenshot for FaceTime? FaceTime is available on both the Mac OSX and the iOS devices. The article explains the best methods to capture the portraits as well as interesting moments during a FaceTime call. Just find more detailed information from the article now.
1. How to Take a Screenshot for FaceTime on Mac
Whether you need to take a screenshot for FaceTime, or even record a webcam video, Mac FoneLab Screen Recorder should be a versatile solution. It enables you to record video, capture audio and take snapshots of all onscreen activities.
Capture screenshot, conversation, and even screencast for FaceTime calls.
Edit the FaceTime screenshots with multiple annotation tools.
Custom the recorded screen with mouse recording or manually.
Record, save and share FaceTime screenshots with easy process.
1. Capture a FaceTime Screenshot on a MacBook
Launch Mac Screen Recorder on your MacBook once you install the program. After that, you need to log in your FaceTime with Apple ID and password.

Customize the screenshot for the FaceTime call. You can use the mouse-recording feature or manually select the recording screen of FaceTime on your Mac.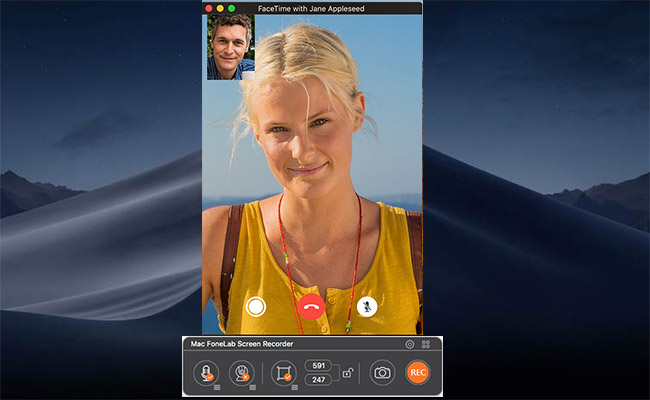 Click the Camera option to take a screenshot on Macbook. Different from other screenshot capturers, you can take a series of snapshots to make some animated GIF without problem.
You can also take screenshots on Mac for any area you want.
Read about how to take a screenshot on Windows with FoneLab.
2. Take a FaceTime Screencast on a MacBook
In order to take a FaceTime screencast on a MacBook, you only need to follow the same process to custom the capture screen of the FaceTime call on Mac.

Go to Preferences to choose the output format and quality for the files. Click the Audio Recorder option to record the conversation for the FaceTime call.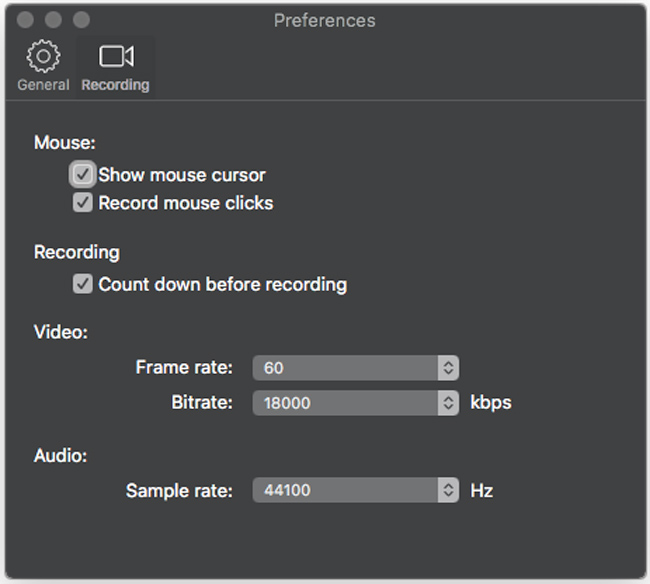 Click the REC button to record video on Mac. What is more, if you want to add some screenshots, you only need to click the Camera button to get the desired file.
You can record audio on Mac only.
2. Best Method to Capture FaceTime Screenshot on iPhone
Capture FaceTime Screenshot with combined buttons
Taking a screenshot on iPhone is as easy as pressing two buttons. When you are using different types of iPhone, you can take FaceTime screenshot in different methods as below.
iPhone X/XS/XS Max
Press and hold the Side button on the right side of iPhone X/XS/XS Max, click the Volume Up button at the same time. When you find a flash white and hear the camera shutter sound, you find a FaceTime screenshot on Photos.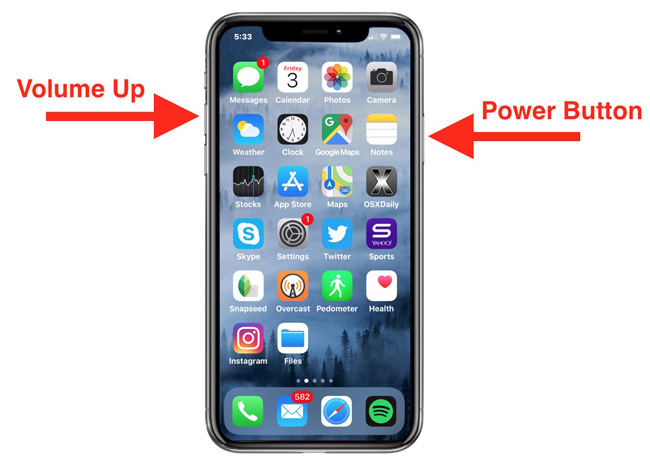 iPhone 8/7/7 Plus/6/6 Plus
Press and hold the Power button on the right side and click the Home button at the same time. You can get a screenshot for FaceTime on iPhone 8/7/7Plus and former types with the same situation.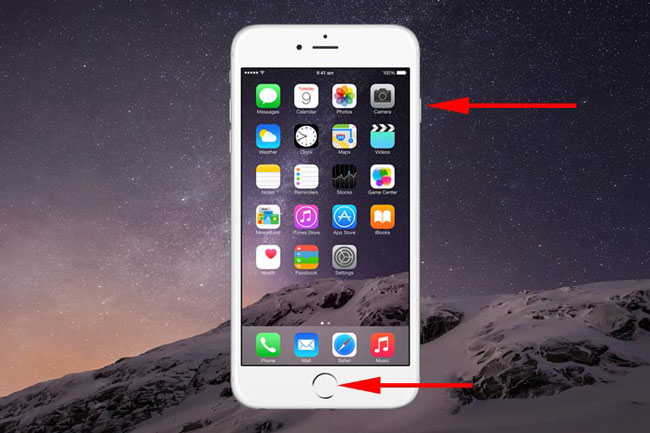 Take a FaceTime Screenshot with Live Photos
Besides the PNG or JPG files, you can also capture a nice smile of your child with live photos via FaceTime. Live Photos capture a short snippet of video along with the still images.
There is a new camera shutter on the screen when you are in a FaceTime call. You can click the button to Take a Screenshot of FaceTime as Live Photos. But there is a notification when you save FaceTime snapshot as Live Photos.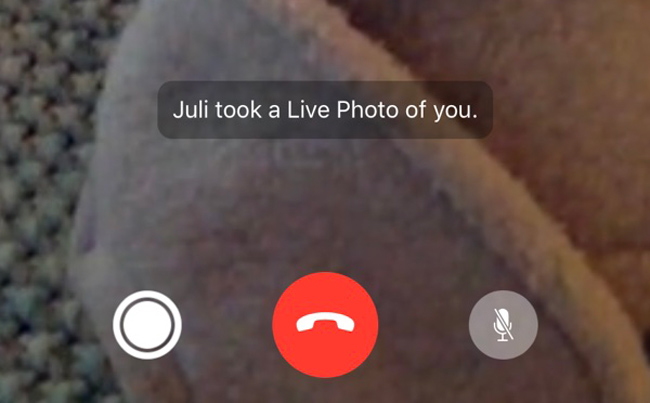 Record a FaceTime video via iOS Screen Recording
Even if you want to record a FaceTime screencast, you can also use the default iOS screen recording features to record the desired files for the FaceTime call.
Go to Settings > Control Center > Customize Controls to add the Screen Recording features to iPhone. Swipe up from the bottom of iPhone to find the feature. Press the Record button and tap Microphone, iPhone will record iPhone screen of the FaceTime call.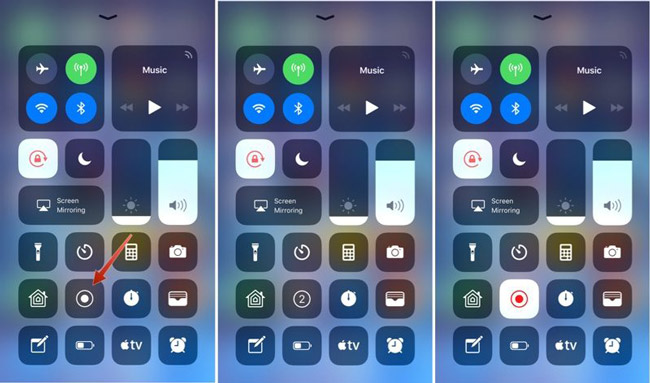 And you can also screenshot on alcatel phone with FoneLab.
Conclusion
When you need to take a screenshot for FaceTime on MacBook or iPhone, you can find multiple solutions from the article. Mac FoneLab Screen Recorder is an all-rounded FaceTime screen capturer to take a FaceTime Screenshot, conversation, and screencast. If you need to get a FaceTime screenshot on iPhone, you can get photos, videos, and Live Photos.
If you have any query about how to get a FaceTime screenshot, you can share more information in the comments.
Related Articles:
SHARE THIS
Record Screen Now
Capture video, audio, online tutorial, etc on Windows/Mac, and you can easily customize size, edit the video or audio, and more.
Download
Download