Take a Screenshot on Your Alcatel One Touch Phone with Labels
- "How do I screenshot on my Alcatel Cameox?"
- "How to screenshot on Alcatel One Touch Pixi 7?"
- "I want to screenshot on Alcatel One Touch Fierce…"
Whenever you see something interesting or important, you can take a screenshot on Alcatel to grab all on-screen texts and images. In another word, you can create an Alcatel screenshot for offline references and uses.

What's more, it is also a good way to report bugs for further troubleshooting on Alcatel. Here are default and ultimate ways to screenshot on Alcatel. Just read and follow.

Part 1: What Is Alcatel (One Touch)
1

What Is Alcatel (One Touch)

Alcatel is formerly named as Alcatel One Touch. Alcatel releases smartphones, tablets, accessories, smartwatches, feature phones and mobile broadband. There are many Alcatel mobile series, such as Fierce, Idol, Pixi, Ideal, Pop, Evolve, Dawn, etc. Different from common Android and iOS devices, Alcatel phones are created with Android, Windows and Firefox systems.

Thus, things are kinds of different for taking a screenshot on Alcatel One Touch Pixi and other models.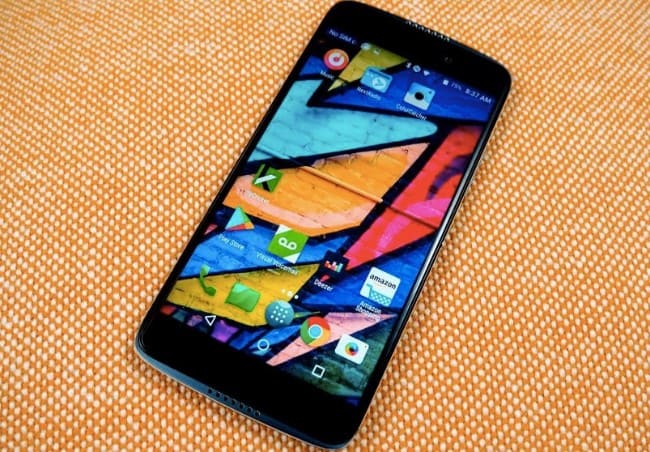 2
3 Default Ways to Screenshot on Alcatel
You can get default screenshot Alcatel functions to capture Alcatel screen entirely. However, there are not built-in editing tools.
Below are three ways about how to screenshot on Alcatel with default functions.
Way 1: Use Gestures and Motions to Screenshot on an Alcatel Phone
Step 1: Open the Settings app.
Step 2: Choose the Gestures and Motions option.
Step 3: Turn on Special motion technique.
Step 4: Take a screenshot on an Alcatel One Touch phone with your hotkey preferences.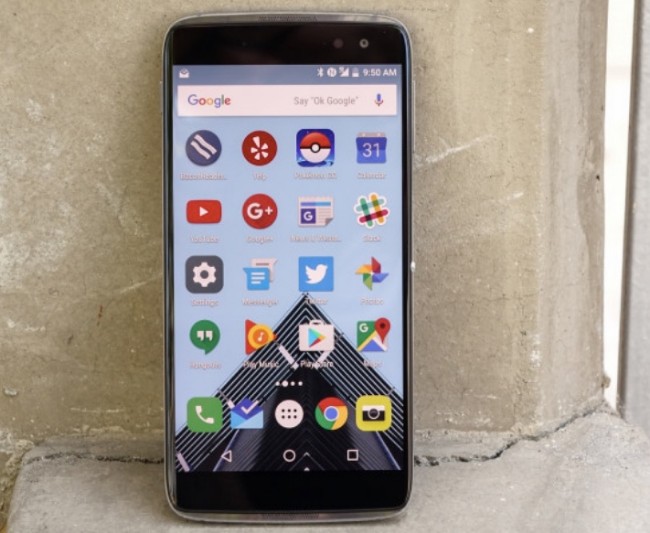 Way 2: Try Screenshot Shortcut Key Combinations
Step 1: Locate the Alcatel screen you want to capture.
Step 2: Hold and press Power and Volume Down buttons at the same time.
Step 3: Do not release two buttons for about 2 seconds.
Step 4: Open Gallery to see all your Alcatel One Touch screenshots.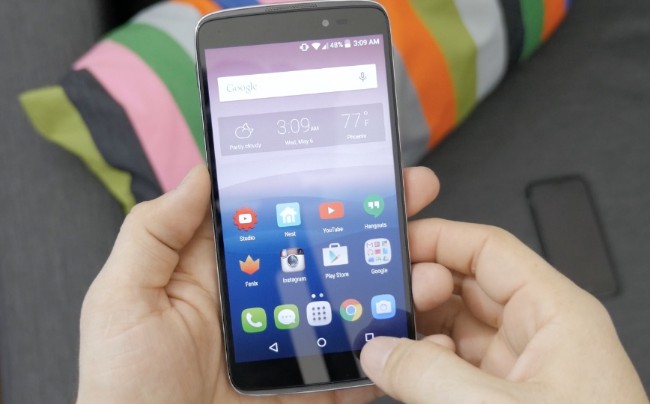 Way 3: Use Screenshot Toggle to Take a Screenshot on Alcatel
Step 1: Open the app or window you want to screenshot.
Step 2: Drag down the notification bar.
Step 3: Tap Screenshot Toggle.
Step 4: Get your Alcatel screenshot in the phone gallery by default.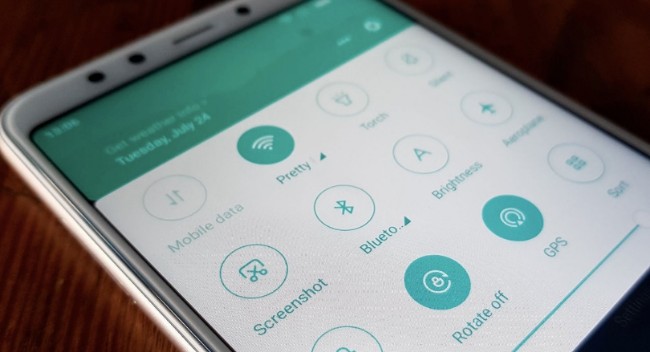 3
How to Screenshot Alcatel Screen on Computer
Actually, some Alcatel phones or tablets may not support the screenshot toggle feature. Things will be worse if Alcatel screenshot buttons not working. During this time, you can run FoneLab Screen Recorder to screenshot on Alcatel. You can set the width and length of the screenshot accurately. Furthermore, you can add text, line, arrow and other labels on your Alcatel screenshot directly.
Read about how to screenshot Facetime.
1. Main Features of the Alcatel Screen Capture
Take a screenshot on Alcatel One Touch and other series with customized size.
Record screen video with internal and external audio.
Set hotkeys to start or stop the record freely, as well as taking screenshots on Alcatel.
Save the video, audio or snapshot to many compatible formats. 
No time limit.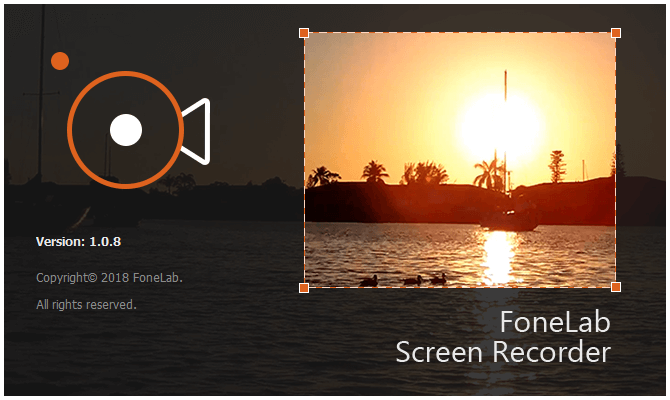 FoneLab Screen Recorder
Capture video, audio, online tutorial, etc on Windows/Mac, and easily customize size, edit the video or audio, and more.
2. Take a Screenshot on an Alcatel with Drawing Labels
To start with, you need to mirror Alcatel screen to your Windows or Mac computer. Reflector 3 is a good choice. You can mirror and stream Alcatel One Touch wirelessly. Just follow its official tutorial to mirror Alcatel phone with Android operating system first.
Step 1: Launch the screenshot software.

Step 2: Choose the Snapshot option.
Step 3: Drag and draw the screenshot area around the Alcatel screen. 
Step 4: Choose the Edit icon to access all drawing labels in different sizes and colors.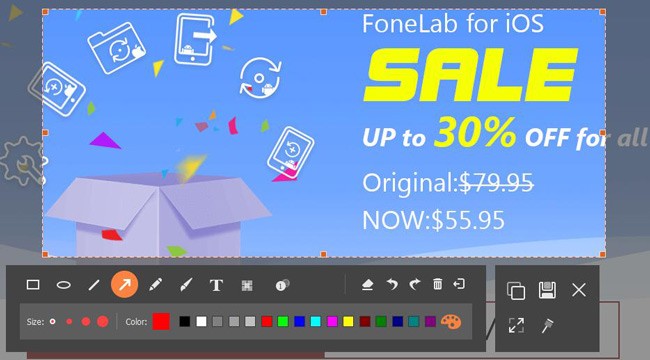 Step 5: Choose the Save option to save the Alcatel screenshot as PNG format.
Note: You can record Alcatel screen video with audio by using FoneLab Screen Recorder too. There are other options in the main interface of FoneLab.
Video Recorder – It is also supported to screenshot on an Alcatel phone while recording a streaming video.
Audio Recorder – You can record Alcatel internal sound with microphone voice simultaneously.
More settings – Manage hotkey preferences, adjust output video/audio settings, change the destination path, show mouse click, set countdown timer, etc.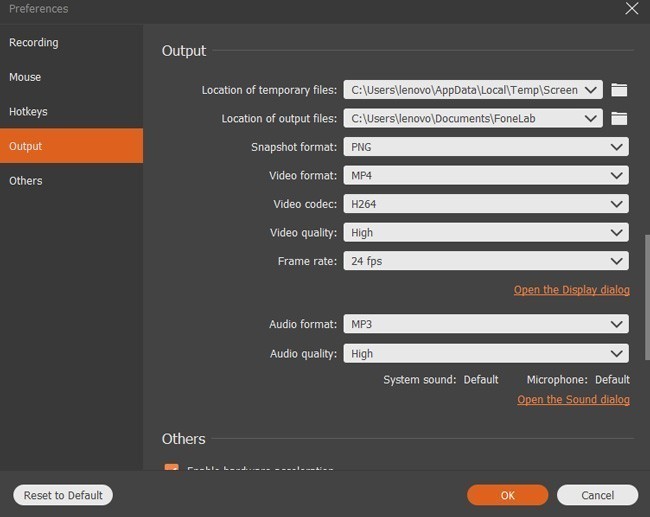 If you want to record live streaming video and audio on Alcatel in original quality, you should not miss FoneLab Screen Recorder. It allows users to pause and resume screen recording freely. Later, you can share the recording file or screenshot to Facebook and other social media platforms directly.
Well, if you want to screenshot on Alcatel for tutorials, you can free download FoneLab for a try.
Related Articles: