Ultimate Guide About Facebook Screenshot - Everything You Should Not Miss
How to Screenshot Facebook? I am using Mac at home. It is better that if I can screenshot Facebook on iPhone. Thanks in advance!
Facebook is one of the most popular social media platforms in the world to help people chat with a friend privately or interact with others collectively in a group chat.

However, you should try the following workable methods to screenshot Facebook in this post.
1. Screenshot Facebook on Computer with FoneLab Screen Recorder
FoneLab Screen Recorder is one of the most powerful and convenient programs you can use on compute. It has both Windows and Mac versions. You can download the suitable one from official site and then follow the instructions to install it.
You should know that it is more than a screen recorder as its name said, it also enables you to record video, capture audio, record webcam, extract audio from video, etc. It must be a favorite tool you can use on computer to get a media file you want.
Below is a complete demonstration.
Step 1Download and install FoneLab Screen Recorder on computer. You can choose the right version from official site. Then it will be lauched automatically.

Step 2Open Facebook page on computer browser, then log in your account. Go to the page you want to screenshot.
Step 3Go to FoneLab Screen Recorder interface, click Screen Capture. Select the area you want to snapshot.
Step 4You are allowed to adjust the area in this step. And you are allowed to edit the screenshots with its built-in features. Finally, save the files to computer folder.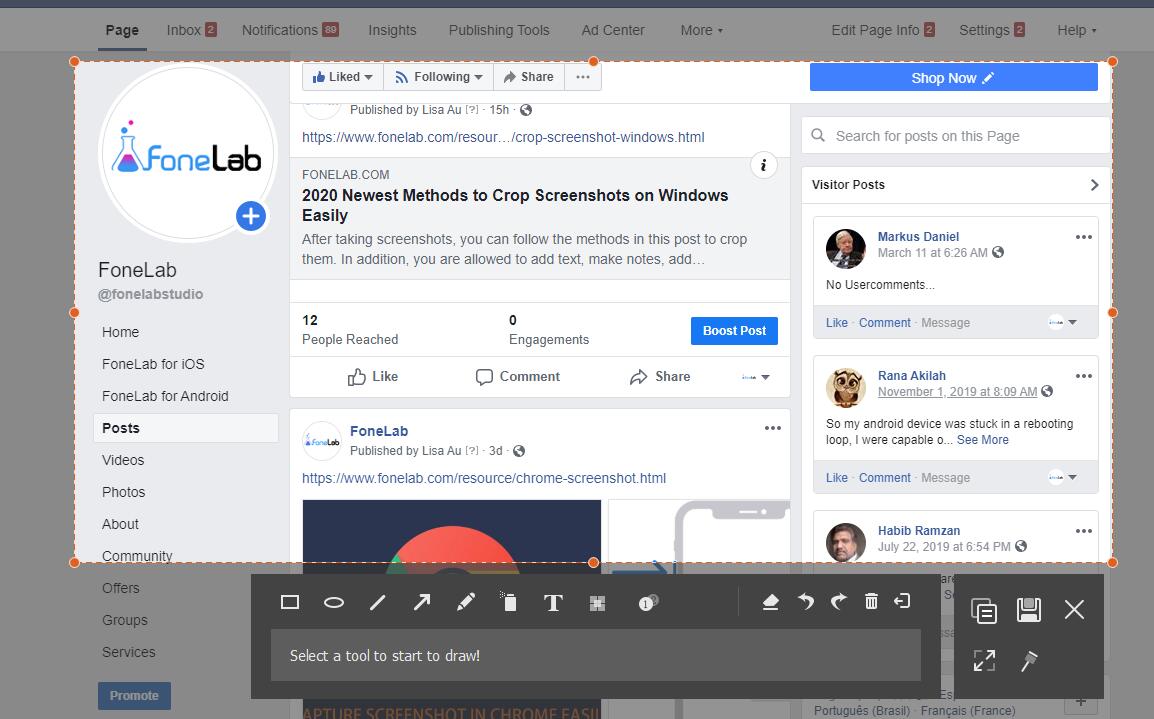 2. Screenshot Facebook Story on Computer
If you want to add someone's Facebook account and can not confirm whether it is the right account or not, you can screenshot the profile of the Facebook account and show it to another friend. Or you want to share a Facebook story interesting on the page, you can screenshot Facebook story. However, how to screenshot Facebook story?
Part 1. Screenshot Facebook Story on Mac
If you are using Mac, you can check below steps.
Step 1Hold down Command + Shift + 4 buttons at the same time.

Step 2Click, hold and drag to select the capturing area.
Step 3Release cursor to take and save the sreenshot.
Part 2. Screenshot Facebook Story on Windows
Windows users has a button on keyboard to screenshot Windows screen without using mouse.
Option 1. Print Screen
Step 1Press Print Screen button.
Step 2Click START button, input paint, then click on it.
Step 3Click Edit > Paste > File > Save As.
Step 4Click Save in the pop-up window.
Option 2. Snipping Tool
Step 1Run Snipping Tool on computer.
Step 2Click New and choose a screenshot area.
Step 3Click File > Save as and then choose a computer folder.
3. Screenshot Facebook on iPhone/Android
What if you are using Facebook on mobile phone. Here we will show you similar operations on iPhone and Android.
Screenshot Facebook Story on iPhone
For iPhone models with Face ID, you should hold down Volume Up and Power button at the same time. While other iPhone users with Touch ID, you will required to hold down Home and Power button simultaneously.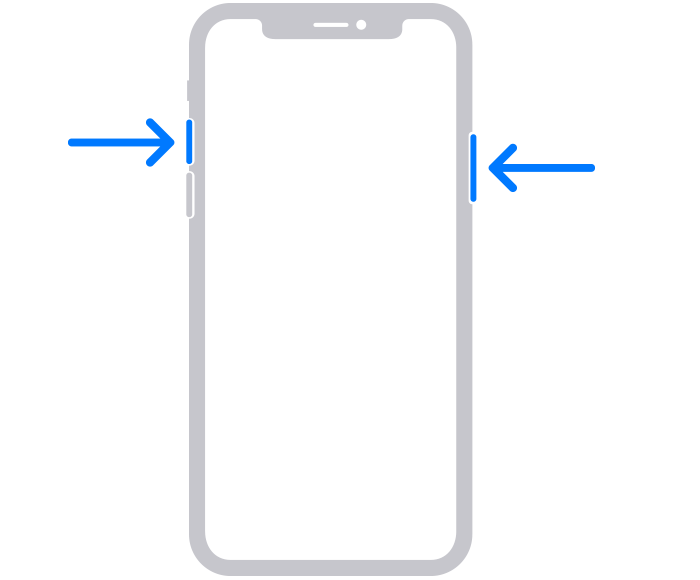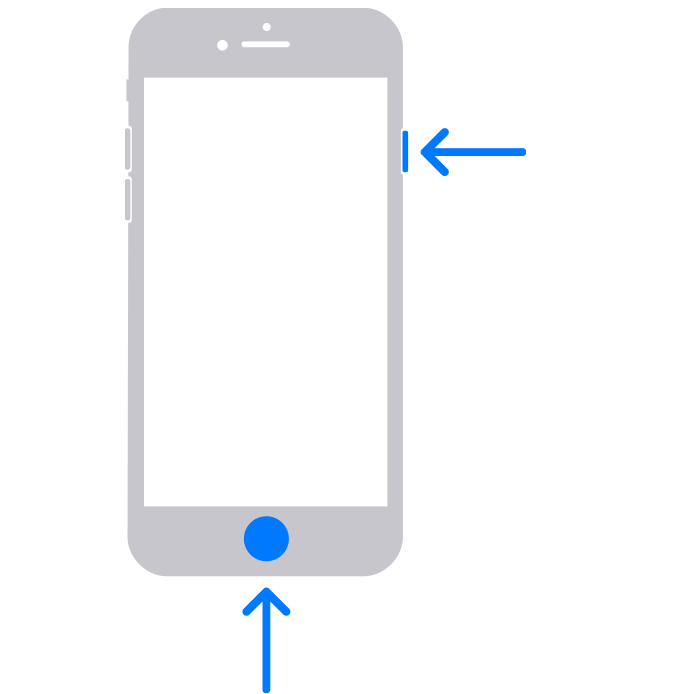 Screenshot Facebook Story on Android
Almost all Android phones can make a Facebook screenshot through Volume Down and Power buttons. You should release them once the screen flash. The screenshots will be saved in phone's gallery.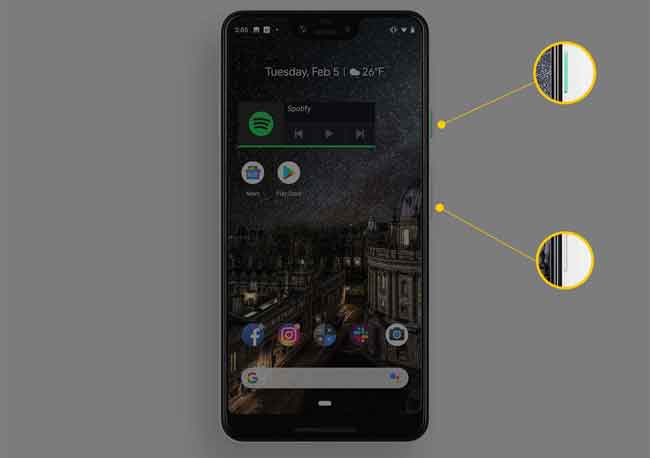 4. Does Facebook Notify Screenshots
Does Facebook notify when you save a photo? Can someone tell if you take a screenshot on Facebook? oes Facebook notify when you screenshot a story?
Unlike Snapchat, you will not be notified when someone is snapshotting your Facebook profile, story, etc. As you can see, it might not a secure program you can use in daily life. But you can try Facebook new feature - secret conversations.
5. Facebook Secret Conversations
It is a secure section for you to keep Facebook conversations privately from Facebook side. But it is not 100% secure as you are impossible to stop it and you even won't be noticed when someone tries to screenshot your information from web page or applications.
That's why we are introducing Facebook secret conversations here.
What is Facebook Secret Conversations
Facebook Secret Conversations is an encrypted method to send messages, pictures, stickers, videos, and video recordings between a friend and you. You're unable to view secret messages on other devices you have not activated them yet. In addition, you and participants will be noticed if you are on a new device.
How to Use Facebook Secret Conversations
If you can't wait to use it now, you can check below detailed steps.
Android:
Step 1Run Messenger, log in your account.
Step 2Tap the lock icon on the top right, choose a contact from the list.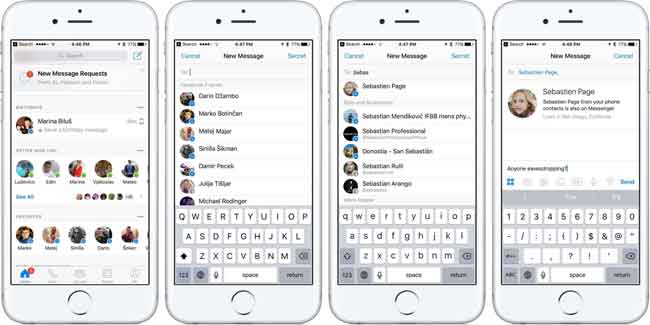 Step 3Then you can begin a secret conversation on Facebook.
iPhone/iPad:
Step 1Run Messenger, log in your account.
Step 2Tap Secret on the top right, choose a contact from the list. You can see Secret Conversation under your friend's name.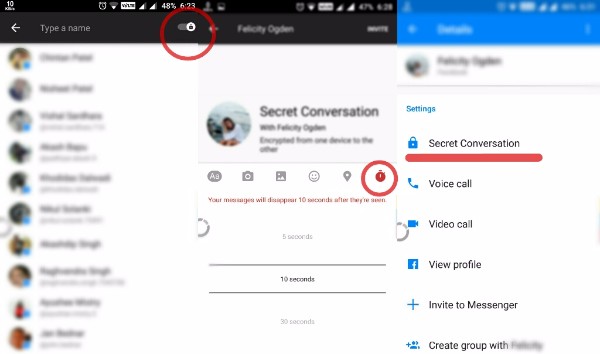 Best Facebook Messenger Recovery
There are various reasons that can cause data loss. You should always know how to retrieve iPhone data without data loss. FoneLab iOS Data Recovery is one of the best data recoveries on the market. You can use it to restore iPhone data within a few clicks. Why not download and have a try now!