3 Easy Ways to Screenshot on Your Toshiba Laptop Windows 7/8/10

Posted by
Lisa Ou
/ Dec 25, 2020 16:00
- How do you take a screenshot on a Toshiba laptop Windows 10/Windows 8?
- How to screenshot on Toshiba Satellite Laptop Windows 7?

Have no idea how to screenshot on your Toshiba laptop? Do not worry about that. This article will show you detailed tutorials for Toshiba laptop screenshots. Well, you can take a screenshot on a Toshiba laptop with full screen or customized region freely here.
1. What Is Toshiba and Its Laptop
Toshiba, or Toshiba Corporation is a Japanese multinational conglomerate diversified laptop, accessories, IOT & database solutions and related services since 1939. The current Toshiba product lines include Toshiba Satellite, Toshiba Tecra, Toshiba Portege, Toshiba Qosmio, Toshiba Chromebook.
As for Toshiba Tecra, you can get C, A, X and Z series. The Toshiba Tecra C series' price starts from $399.99 with affordable performance.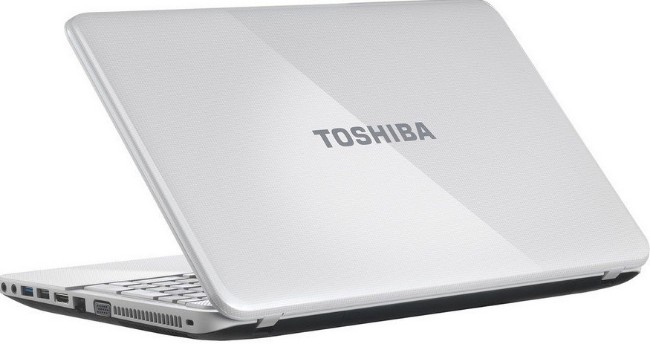 2. Why Need Screenshot on Laptop Toshiba
You can grab all on-screen pages as PNG images by taking screenshots. For instance, you can share the image of the Toshiba laptop screen with your friends. Well, if you cannot describe the software program, you can screenshot on a Toshiba Chromebook or laptop for further troubleshooting.
What's more, you can screenshot on streaming gameplay and videos too. Generally speaking, it is a good way to save everything you see on your Toshiba laptop.
3. 3 Ways to Screenshot on Laptop Toshiba and Why Choose FoneLab
At present, you can get 3 methods to take a screenshot on a Toshiba laptop including screenshot shortcuts, Snipping Tool and third-party Toshiba screenshot software. Just read and follow.
Way 1: Take a Screenshot on a Toshiba Laptop with the Print Screen Key
Toshiba has its default screenshot key combinations. However, it depends on the current Windows operating system you are using.
1. Screenshot on Windows 7 Toshiba Laptop: 
Step 1Press the Print Screen key.
Step 2Open Paint.
Step 3Paste the Toshiba screenshot from clipboard to Paint.
2. Screenshot on Windows 8/10 Toshiba Laptop: 
Step 1Press Windows and Print Screen keys on your keyboard simultaneously.
Step 2Head to the Pictures library.
Step 3Open Screenshots to get your Toshiba screenshot.
Note: For Toshiba Satellite laptops, the Print Screen key is not merely for the screenshot function. Thus, you need to hold and press Fn and Print Screen keys together to screenshot on Toshiba Satellite laptop.

Way 2: Screenshot on a Toshiba Laptop with Snipping Tool
You can screenshot on Toshiba laptop in full screen or customized region. There are 4 screen capturing modes including Free-form snip, Rectangular snip, Window snip or Full-screen snip.
Step 1Find Snipping tool from the Start or Search menu.
Step 2Choose the screenshot mode from Mode or New menu.
Step 3Select the screen area you want to capture.
Step 4Choose Save Snip and then select Save to save the Toshiba screenshot.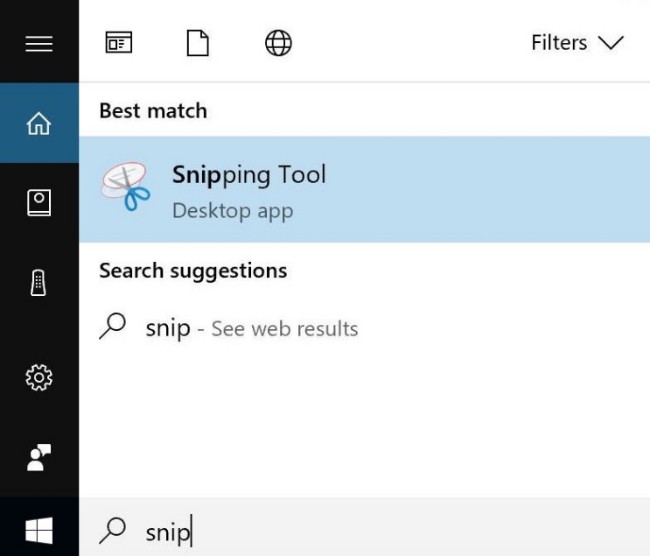 Way 3: Screenshot on Streaming Videos and Websites Using FoneLab (H3)
FoneLab Screen Recorder allows users to screenshot on Toshiba, HP, Dell and many other laptops with Windows 10/8.1/8/7/Vista/XP. You can add text, line, arrow, rectangle and other labels in different sizes and colors to your Toshiba screenshot. It is quite convenient if you want to add something to your screenshot. The default screenshot format is PNG.  You can screenshot on laptop Toshiba with high-quality images by using FoneLab Screenshot Tool here. 
Screenshot on a laptop from HP, Toshiba, Huawei, Lenovo, Acer and almost all brands.
Edit the screenshot or recording video with drawing panels.
Capture a video or snapshot in full screen or customized size.
Set the width and length of screen capture area accurately.

FoneLab Screen Recorder
FoneLab Screen Recorder allows you to capture video, audio, online tutorial, etc on Windows/Mac, and you can easily customize size, edit the video or audio, and more.
Record video, audio, webcam and take screenshots on Windows/Mac.
Preview data before saving.
It is safe and easy to use.
Step 1Launch the laptop screenshot capture software.

Step 2Choose the Snapshot mode.
Step 3Drag and draw the screen area with your left-click mouse.
Step 4Select your preferred label from the drawing panel.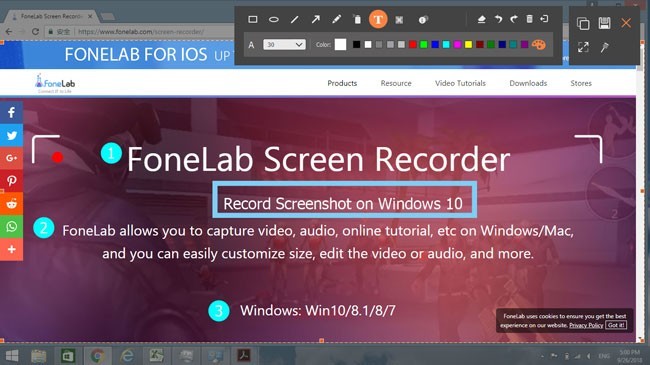 Step 5Click Save to get the Save As… popping-up window.
Step 6Set the output format as PNG, BMP, JPEG, GIF and other compatible formats, then save the Toshiba laptop screenshot.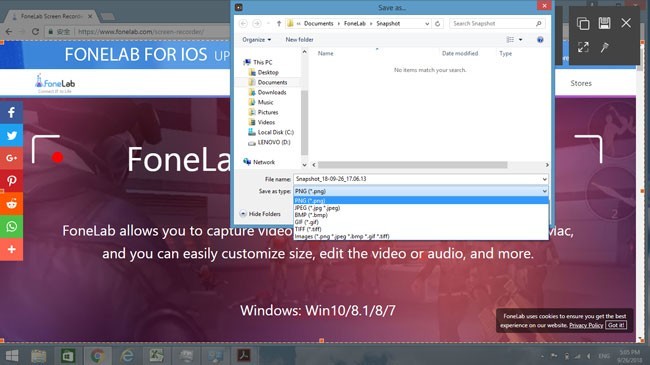 Note: It's OK if you want to screenshot on a streaming video. Just run FoneLab and enter into the Video Recorder mode. When you start recording Toshiba screen video, you can click the camera-like screenshot icon to screenshot on Toshiba laptop as well. 
Obviously, FoneLab Screen Recorder does a better job than above two methods. Furthermore, you can run FoneLab to record laptop screen video with audio in original quality effortlessly too. Both system sound and microphone voice can be captured losslessly. Its innovative interface is friendly to beginners.
In a word, if you want to record or screenshot on Toshiba laptop, you should not miss FoneLab Screen Recorder.