4 Super Easy Ways to Screenshot on a Laptop (Windows 10/8.1/8/7)

Posted by
Valyn Hua
/ March 01, 2021 16:00
- How to take a screenshot on a Windows 7 Toshiba laptop?
- How do you screenshot on a laptop Windows 8?
- Where are my screenshots saved?
- How do you take a partial screenshot in Windows 10?
All Windows users can find the detailed screenshot tutorials here. Yes, if you are running a Windows laptop, you can know how to take a screenshot on a laptop too. Now, let's read together to solve those problems.

1. What Is Laptop and Windows Laptop
You can call a laptop as a notebook computer or a notebook. Its portability and compactness attract lots of users including low weight, small size, thin LED screen and other designs. There are many laptop brands, such as Lenovo, HP Dell, Acer, Asus, Microsoft, Apple, Razer, Toshiba, Wistron, etc.
Before using the laptop, you need to install an operating system. You can choose from Microsoft Windows, Mac OS, Google Chrome OS and Google Android. Well, Microsoft Windows is the dominant choice in both laptop and desktop market. Consequently, Windows laptops belong to laptops.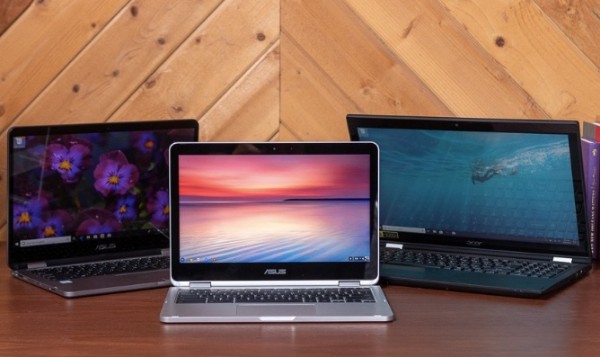 2. Why You Need to Take Screenshots on Windows Laptop
There are many situations that you want to take a screenshot on your Windows laptop. For instance, you may want to keep the achievement while playing a game. Maybe you need to screenshot the video for background pictures and other offline customizations. Well, if you want to browse online files without the Internet connection, you can screenshot with customized areas in advance. No matter which reason you have, you can take a screenshot on a laptop easily.
3. 4 Ways to Screenshot on Windows Laptop
You can apply those screenshot methods on all Windows versions and laptops. If a method works for certain operating systems, you can see the note or highlight below.
Method 1 Press Default Screenshot Key Combinations (No Fn Key)
You can try these 3 methods to take screenshots in Windows 10/8/8.1/7 with a standard keyboard. Read and choose the method you need to take screenshots for free.
Take a screenshot without saving the picture
PrtScn/ PrtScn + CTRL: You can press Print Screen with or without CTRL on your keyboard. The screenshot will be copied to the clipboard. You can paste the screenshot to any program.
Take a screenshot and save it to your laptop
Windows + PrtScn: Your entire laptop screen will be captured once you press Windows and PrtScn on your keyboard. You can open the Pictures library to get all screenshots. The output screenshot's name is Screenshot plus Number.
Take a screenshot of one window entirely
Alt + PrtScn: You can take a screenshot on an active window directly. Later, you can paste the screenshot from clipboard to Paint or other photo editing programs. It's OK if you want to edit the screenshot.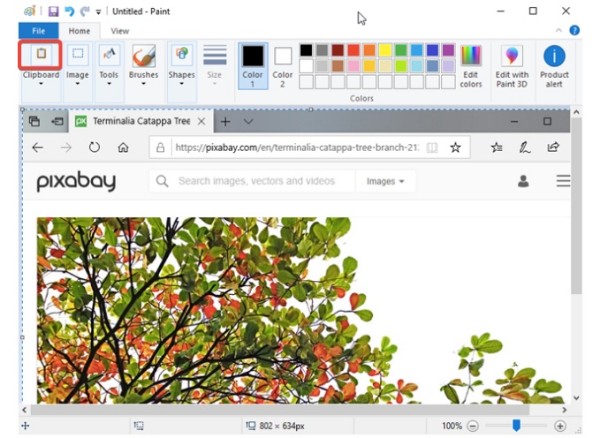 Method 2 Screenshot on a Laptop with Your Keyboard Shortcuts (Have Fn Key)
If you own a laptop or convertible device, you can see an Fn key on the lower-left corner of the keyboard. As a result, you need to take a screenshot on your laptop with the Function key instead. Because the PrtScn key does not work for taking screenshots on laptops in all cases. You need to press Fn key to unlock the Windows screenshot shortcut function.
Screenshot the entire screen and copy it to the clipboard
Fn + PrtScn: The entire screen of your laptop will be captured. You can paste it to any photo editing program for saving or editing.
Screenshot on the whole screen and save it to the hard drive
Fn + Windows + PrtScn: Your screenshot will be saved to the Pictures library automatically. Thus, you need to find the Screenshots folder to get all laptop screenshots.
Screenshot an active window on a laptop
Fn + Alt + PrtScn: The computer can help you screenshot the certain program smartly. There is no need to set the certain screenshot area.
Note: You can press Windows, Shift and S keys together to screenshot on a Windows 10 laptop only. Press the left-click mouse button to draw on the screen. When you release the mouse, the screenshot will be copied to the clipboard by default.
Method 3 Screenshot on a Laptop with the Snipping Tool
All Windows users can take screenshots using the Snipping Tool. Thus, you can take a screenshot in Windows 7 laptop, as well as other Windows operating systems. Moreover, you can even use some light editing tools.
Step 1Search Snipping Tool from the Start menu or Start screen.
Step 2 Choose Free-form Snip, Rectangular Snip, Window Snip or Full-screen Snip from the New or Mode drop-down menu. (based on your Windows version)
Step 3 Select the area with the red border.
Step 4 Edit, save or share the screenshot within the Snipping Tool.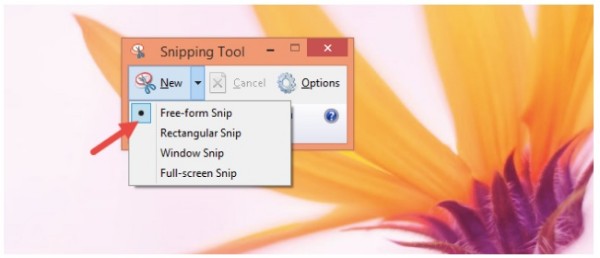 Note: Be aware that you can use Snip&Sketch to take a Screenshot in Windows 10 too. You can get rectangular, free-form and full-screen modes for screenshots from this newly released app. 
Method 4 Take and Share a Screenshot on Your Windows 8.1 Laptop
For Windows 8.1 users, you can use Charms to take and share screenshots with desktop applications. Thus, you can transfer screenshots to other devices and programs quickly.
Step 1Open the page or program you want to screenshot.
Step 2Locate the Charms bar and find the Share option.
Step 3 Select your program from the Share drop-down menu.
Step 4 Choose Screenshot to get all available sharing apps.
Step 5 Add descriptions to your screenshot before sharing.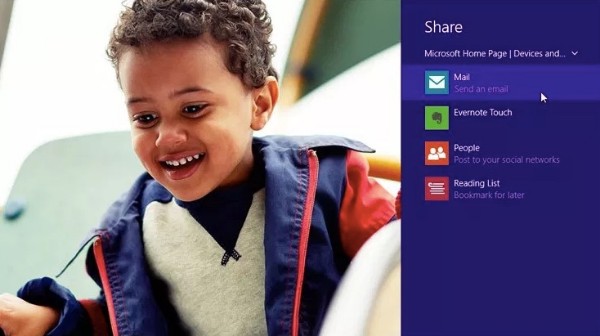 4. Advantages of FoneLab Screen Recorder with Share Charm
Seriously, you can get more powerful screen capture and record features from FoneLab Screen Recorder. You can draw on the screenshot with arrow, text, line and other drawing labels. Well, you can set hotkeys to take a screenshot on laptop Windows 7, Windows 8 and Windows 10 instantly. Here are other ultimate functions of the best screenshot capture software for Windows.
Record videos on your laptop with the customized screen area.
Take webcam videos in the video recording process.
Capture system or microphone voice in different volumes.
Take screenshots in Windows 10/8.1/8/7/Vista/XP (SP2 or later).
Use hotkeys to start, stop, open or close webcam and other features.
Offer a safe, clean and easy-to-use interface.

As you can see, there are so many methods to take a screenshot on a laptop. No matter which laptop brand or Windows operating system you have, you can always screenshot on any area or page with ease. If you want to make a copy of videos and other media files, FoneLab Screen Recorder is always your first choice.

FoneLab Screen Recorder
FoneLab Screen Recorder allows you to capture video, audio, online tutorial, etc on Windows/Mac, and you can easily customize size, edit the video or audio, and more.
Record video, audio, webcam and take screenshots on Windows/Mac.
Preview data before saving.
It is safe and easy to use.