[Solved] How to Screenshot on a Windows 7/8/10 Lenovo Laptop
How to use the Print Screen key on a Lenovo?
- How do I take a screenshot on my Lenovo laptop Windows 10?

If you own a Lenovo laptop but do not know how to take a screenshot, you just come to the right place. This article shows detailed steps about taking screenshots on Lenovo laptops. Thus, you can use different ways to screenshot on a Lenovo laptop quickly.
1. What Is Lenovo and Its Laptop
Lenovo is a technology company that develops and manufactures laptops, desktops, tablets, data center, virtual reality & smart devices and workstations. Being one of the largest personal computer vendor, Lenovo markets ThinkPad, IdeaPad, Yoga and Legion laptops successfully.
According to the report, Lenovo ThinkPad X1 Carbon is the best laptop for business in 2021. What's more, Lenovo Yoga 920 received various good comments than other 2-in-1 laptops in 2017. However, many users complain about its poor phone support.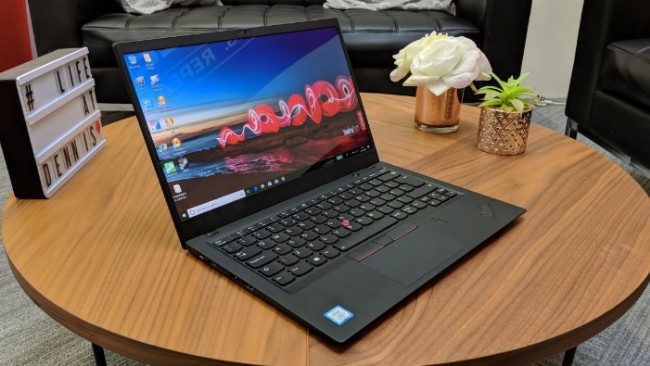 2. Why Need to Screenshot on a Lenovo Laptop
Is there any way to share what you are watching or browsing on your laptop? Well, you can take a screenshot on a Lenovo laptop. In addition, you can also show others how to do with a screenshot or video tutorial.
Yes, you can add labels and other guiding tools on your screenshot to convey more information. 
There is no need to write or explain with long sentences. You can screenshot on a ThinkPad or Lenovo laptop with less time and confusion. Imaging what you can do with Lenovo screenshots.
As a result, next time you can get the same information offline by viewing screenshots directly.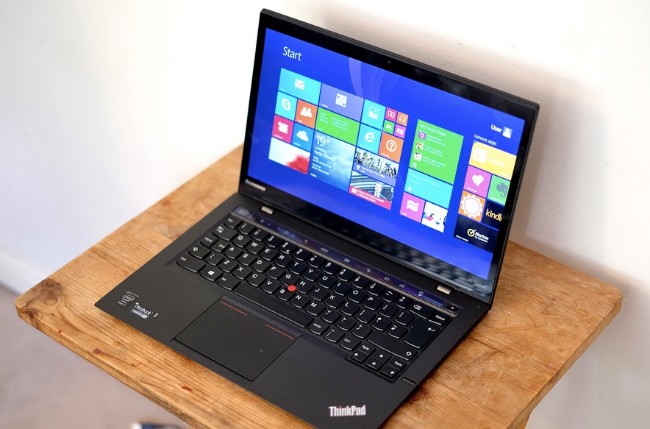 3. 5 Ways to Screenshot Lenovo and Why Choose FoneLab
Just as its name shows, the Print Screen key allows users to capture the current viewing screen with different regions. You can view the screenshot on other digital devices, just like you have printed the Lenovo laptop screen already. 
Way 1: Use The Print Screen Key on Your Keyboard
Screenshot on a Windows 7 Lenovo Laptop:
Step 1Press the PrtSc key to copy the Lenovo screenshot to clipboard.
Step 2 Open the Paint application.
Step 3 Paste and save the screenshot.
Screenshot on a Windows 8/10 Lenovo Laptop:
Step 1 Press Windows and PrtSc keys at the same time.
Step 2 The screen will dim shortly, which indicating the screenshot has been taken.
Step 3 Find this picture in the Pictures library followed by the Screenshots folder.
Note:
1. Due to the adaptive keyboard, ThinkPad X1 Carbon 2nd Generation does not have the Prtsc key. Thus, if you want to take a screenshot on a Lenovo ThinkPad, you need to press Fn and T keys at the same time to screenshot on a ThinkPad.
2. You can find the PrtSc key on the top right corner of the Lenovo keyboard. As for some ThinkPad users, the Print Screen button can be in the lower right corner between Alt and Ctrl.
3. The PrtSc screenshot key is not available for gameplay.

Way 2: Run Snipping Tool to Screenshot with Custom Region
You can take a custom screenshot on a Lenovo laptop by using Snipping Tool. For instance, you can get Free-form Snip, Rectangular Snip, Window Snip and Full-screen Snip from this default Windows screenshot capture tool.
Step 1 Search Snipping Tool in the Start menu.
Step 2 Choose your target screenshot mode from the New or Mode drop-down menu.
Step 3 Use the left-click mouse to drag the screen area to capture.
Step 4 Take a screenshot on a Lenovo and save it to your laptop.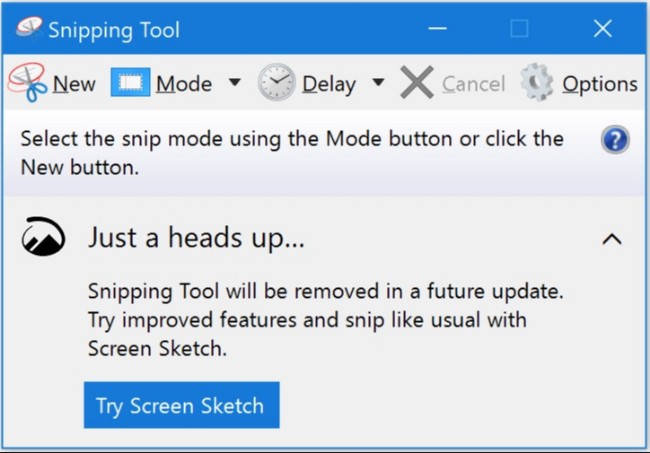 Way 3: Use Microsoft OneNote and Windows Shortcut Key
Step 1 Run Microsoft OneNote.
Step 2 Choose Insert followed by Screen Clipping.
Step 3 Right-click OneNote icon and choose Send to OneNote window.
Step 4 Click the Screen Clipping option.
Step 5 Press Windows and S keys (for Windows 7) or Windows, Shift and S keys (for Windows 10) to screenshot on a Lenovo ThinkPad laptop.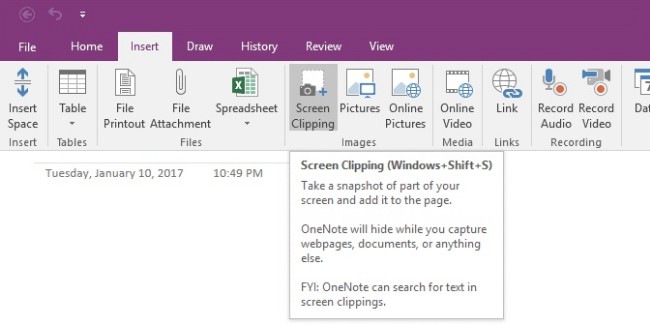 Way 4: Use ScreenSketch Feature to Screenshot Lenovo
ScreenSketch is a convenient method to take Lenovo screenshot and edit it with built-in feature. Below is how to screenshot Lenovo with it.
Step 1Hold down Windows button and W key, then a side appears on the right side of your computer screen. Choose SreenSketch.
Step 2Then you are enabled to eidt the screenshot, then click save icon.
Recommended Way 5: Use FoneLab to Screenshots & Record Video with Audio on Your Lenovo Laptop
What if your Lenovo keyboard not working? If you want to get an easier and better way to screenshot on a Lenovo laptop, you can try FoneLab screen recorder. There are various drawing tools in different sizes and colors. In addition, you can screenshot on a video with FoneLab as well.
It is also supported to record system sound and microphone voice simultaneously. In a word, you can get all you need from the Lenovo screenshot software.
Read about how to screenshot Facetime.
Take a screenshot on a Lenovo laptop with text, line, arrow, step tools and other drawing tools.
Record gameplay, tutorials, movies, Skype calls and other videos.
Capture sound and microphone voice.
Use hotkeys to start and stop the record, as well as taking screenshots.
Set video quality, frame rate, bitrate, formats and other settings before recording.
All in all, you can screenshot on a Lenovo laptop with or without Print Key. If you want to add text and other drawing labels to your screenshot. Just free download FoneLab Screen Recorder to have a try right now.
You can also use it to take screenshots on Mac.