Get Data Recovery Now
Recover the lost/deleted data from computer, hard drive, flash drive, memory card, digital camera and more.
6 Ways to Recover and Repair Corrupted JPEG Files and JPG Files
Is there any way to repair corrupted JPEG files? Recently I stupidly deleted some JPG files. I did a JPG files recovery. Some of my JPG files were recovered, but the ones I wanted came out corrupt. How do I fix corrupt JPEG files so that I can see them perfect?
You may have accidentally deleted or lost photos from your hard drive or memory card. In most cases, we can use FoneLab Data Retriever to recover deleted JPG files. However, when you restore a deleted JPEG file, it is very likely that it has been 100% recovered, but it has been damaged or corrupted and you cannot view it. There are six ways to open or repair corrupt JPG files here, you can try it out.
Tips: If you want to repair corrupt video files, you can refer to repair corrupt video files, about corrupt PDF file repairing, you can refer to fix corrupt PDF.

1. How to Open and Repair Corrupt JPEG Files
Method 1: Convert JPG to another format
Often the inaccessible JPG files can open correctly in different file formats. You can convert JPG files to PSD using any of free online file converter tools.
Method 2: Rename the JPEG files
One of the simplest ways to repair files is to rename it without changing the file extension (.jpg). Save the image with the new name and try to access it again.
Method 3: Perform CHKDSK
Try to access corrupt JPG file after performing CHKDSK. It fixes issues caused because of bad sectors on storage media. Follow the steps to perform CHKDSK:
Step 1Connect your memory card containing JPG files to your computer.
Step 2Press Windows + R key, tap cmd and then press Enter.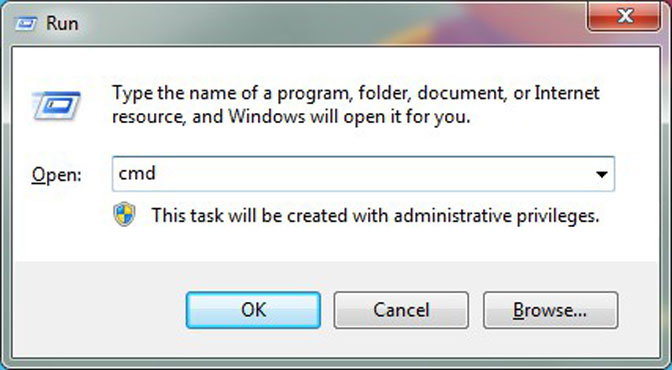 Step 3Open the Command Prompt and type in CHKDSK (drive letter) / f in the command window, such as chkdsk h:/f.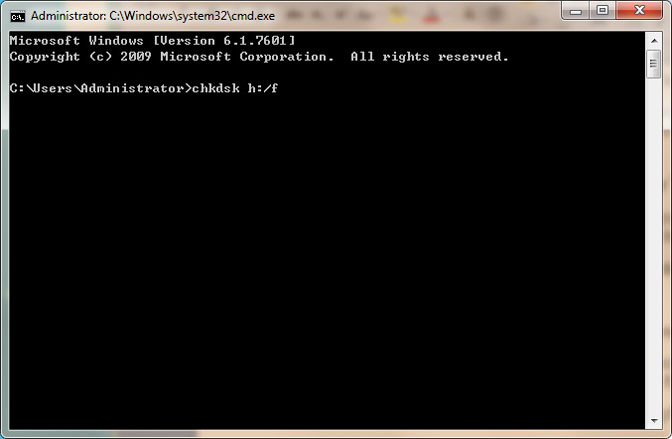 Step 4Once the process is complete, restart your computer and try to access JPG files again.
Method 4: Open in Paint
Open the corrupt JPG file in Paint on your system. If the corrupt JPG file opens fine, then your file might not be corrupt. Rename the image file, save and try to view it again.
Method 5: Download the JPG files again
Sometimes when the image file is not completely downloaded, errors or corruptions can occur in JPG files. Download the photo again from the source and then access it.
Method 6: Repair with Command Prompt
You can repair corrupt JPG file using Command Prompt (CMD). This method can fix minor corruptions in JPG files. Follow the below steps:
Step 1Go to Windows Start button, type CMD in the search box and then press Enter.
Step 2Open the command prompt, type sfc/scan now and hit Enter.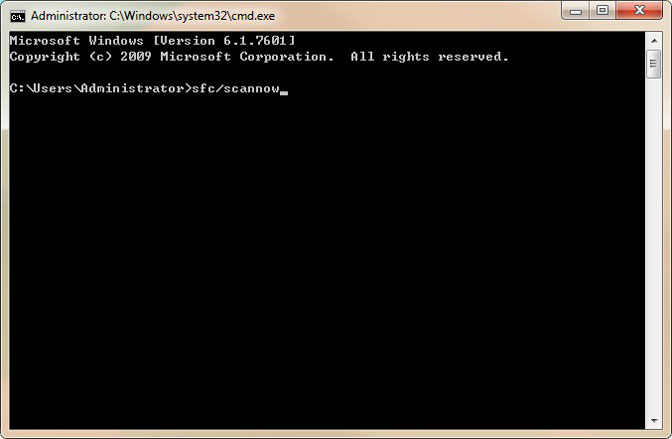 Step 3The program will take some time to scan and repair the corrupt images in your system.
Step 4Restart your computer.
2. How to Restore Corrupt JPEG Files
If all above corrupt JPEG files recovery methods are useless, FoneLab Data Retriever is your reliable tool. You can get high success rate to recover deleted corrupt JPEG files from emptied Trash Bin without System backup.
The corrupt JPEG files recovery software can show you not only the deleted corrupt JPEG files, but also existing ones. Thus, you can find deleted and lost photos on PC with ease. No matter what you want to recover from computer, FoneLab Data Retriever is ready to help.
Recover deleted Images, including JPG, TIF/TIFF, PNG, BMP, GIF, PSD, CRW, CR2, RAW, DGR, etc.
Scan, search and find deleted corrupt JPEG files with original path, name, file size, created date, and other information.
Rescue deleted or lost corrupt JPEG files from hard drive, memory card, flash drive, and other removable drives.
Preview the deleted corrupt JPEG files in details before the file recovery.
Step 1Download and install recovery software. To recover deleted or missing corrupt JPEG files, we should launch it.
Step 2Mark before Image and the location where your corrupt JPEG files are deleted. Then click Scan to scan for all recoverable images.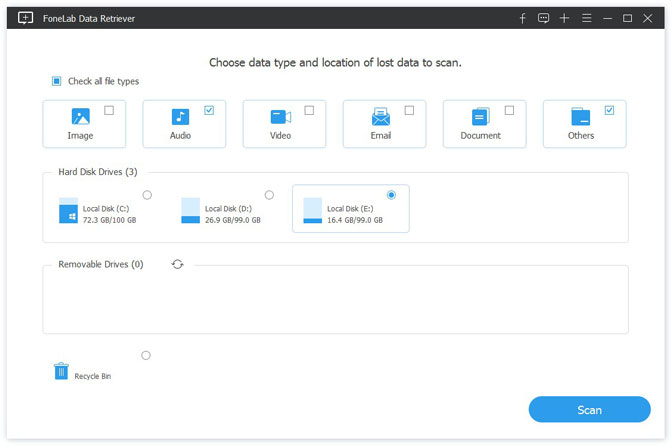 Step 3The software will start a Quick Scan as well as a Deep Scan on your selected disk volume immediately. Later, you can see all photos and folders in the main interface.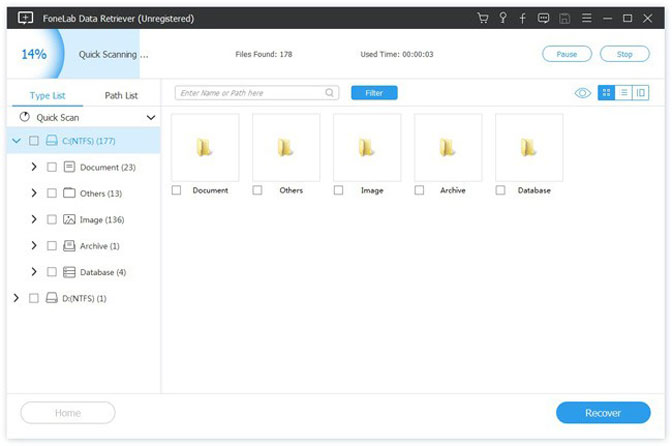 Step 4Open one image folder to find deleted corrupt JPEG files. You can double-click on a picture to preview the detailed information. Select what you need and click Recover to recover deleted corrupt JPEG files.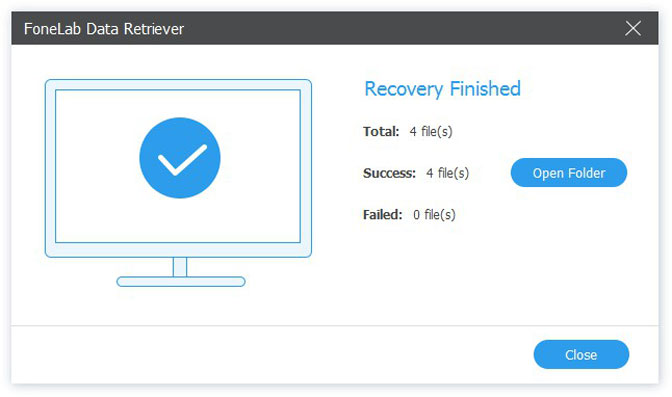 Conclusion
Here you can get different ways to recover deleted corrupt JPEG files for free. If you just delete a photo by mistake, you can get the corrupt JPEG files back from Trash or Photos app directly
To recover deleted corrupt JPEG files after 30 days, just make sure you have the related backup file.
If you want to recover lost or deleted video, you can refer to recover deleted videos, and about recover deleted or lost document file, you can refer to recover deleted document.