Recover PC Data Now
Recover the lost/deleted data from computer, hard drive, flash drive, memory card, digital camera and more.
How to Recover Shift Deleted Files in Windows 10/8.1/8/7 and Mac

Updated by
Valyn Hua
/ March 25, 2021 09:20
I recently deleted a folder that I wasn't supposed to delete. Inside that folder were 3 other very important subfolders. I deleted it with shift+del. You can help me recover these shift deleted files?
You may have experienced that horrible, stomach-churning fear when you delete a file that you didn't mean to delete. You need the file back, so you search your hard drive and scour the Recycle Bin. No sign of it. Because shift + delete shortcut in Windows meant for permanent deletion and the Recycle Bin cannot catch the files deleted with Shift + Delete button.
Here comes a question: is it possible to recover shift deleted files?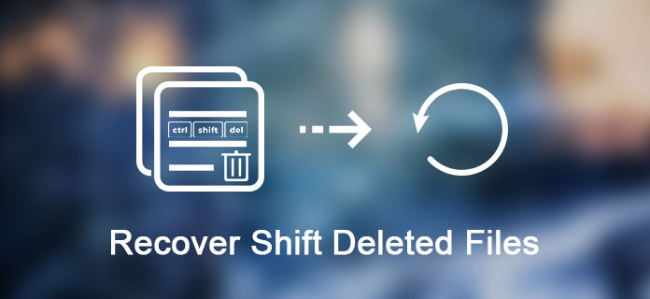 Actually, when you permanently delete a file by pressing Shift + Delete button, it is not physically removed from the disk. Rather, the computer just hides the file by removing information that points to the location of the file and marks the space as available.
As such, the file still lives until you start storing new files that end up overwriting the deleted one. That is to say, shift deleted files recovery is actually possible and sis also not a very intricate process.
In case you're trying to recover a shift deleted file, there are solutions to fix it.
1. Recover Shift Deleted Files Free Using Restore Previous Versions
On Windows
If system protection is enabled, copies of a file will be created by Windows as a restoration point before the file was modified.
To restore shift deleted files and folders from previous versions, do the following.
Step 1 Go to the folder that contained the deleted files.
Step 2 Right-click the file and select Restore Previous Version A list of available previous versions of the folder will be shown in the window.
Step 3 Select the previous version, and then click Open to view it to make sure it's the version you want.
Step 4 To restore a previous version, checkmark the previous version, and then click Restore.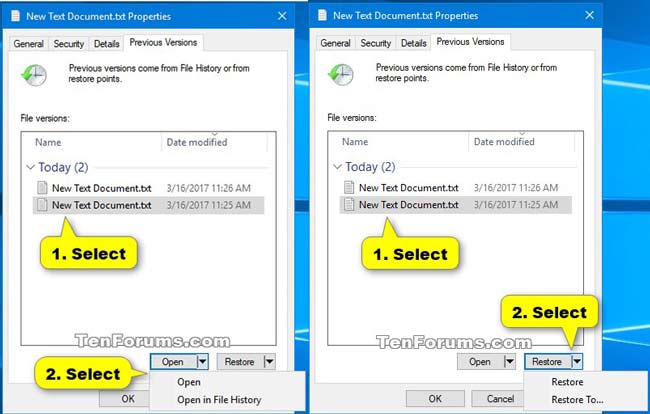 On Mac
Built in programs on macOS, such as Text Edit, Preview, and iWork, as well as many third party applications use a feature of the operating system known as versioning. That means that when you open a file and edit it, macOS retains copies of previous versions of the file so you can revert back to them if you need to.
Here's how to use the features.
Step 1 Create a dummy file with the same name and extension as the lost file and place it in the original folder where the lost file resided.
Step 2Open the file and click on the File menu then choose Revert to.
Step 3 Browse all versions. You'll see that the screen changes and looks a bit like Time Machine.
Step 4To find the version you want to revert to, click on the tick marks on the right of the screen or click on the title bars of the files on the right of the screen, or click the up arrow to the right of the files.
Step 5 The date of each version is displayed below its preview. If the file preview is not displayed automatically, click Load Version to download it from iCloud.
Step 6When you find the version you want to revert to, click Restore or hold down the Option key and select Restore a Copy to open it as a new file.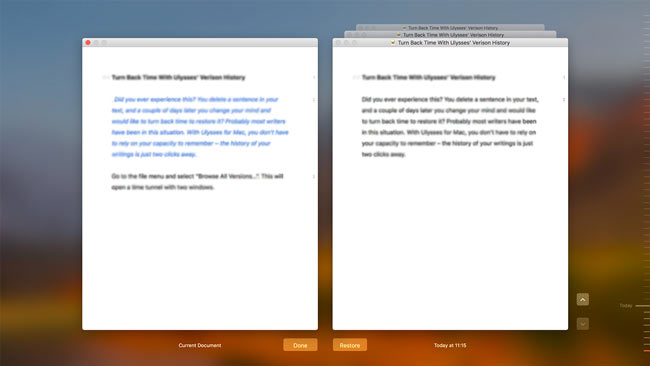 2. Restore Shift Deleted Files with FoneLab
If the above method fails, you will need a professional data recovery software.
FoneLab Data Retriever is a powerful and safe software to recover almost all deleted files by scanning your computer. No matter how the files are deleted, you stand a chance of recovering them.

FoneLab Data Retriever
FoneLab Data Retriever - recover the lost/deleted data from computer, hard drive, flash drive, memory card, digital camera and more.
Recover photos, videos, contacts, WhatsApp, and more data with ease.
Preview data before recovery.
Below is the guide to using it.
Step 1 Run This Software
Firstly, you should download, install and launch this data recovery software on your computer (PC or Mac). If your files are deleted from an external hard drive, connect the device to your computer.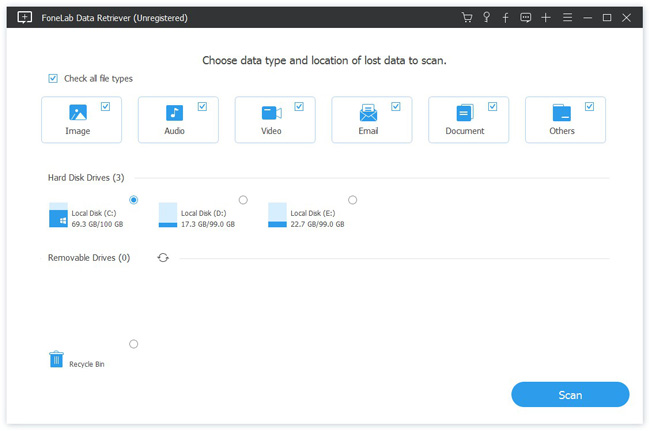 Step 2 Scan Data
In the main menu, choose the file types you want to recover and location where the shift deleted files stored. Then click Scan button to start a quick scan on the chose disk drive.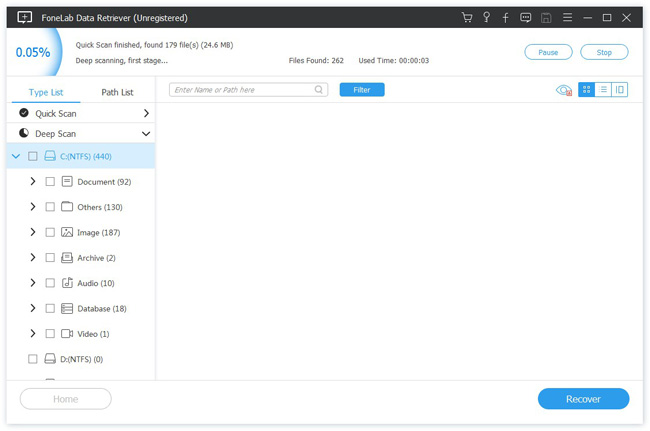 Step 3Choose Data
Browse all files displayed in the window to find your needed file and mark the items you want to recover. You can also use Filter feature to quickly locate the files.
If you don't find your deleted files, you can click Deep Scan to try again.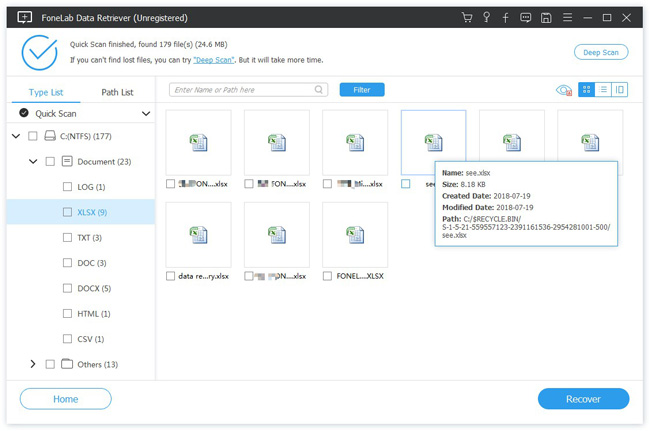 Step 4Recover Data
Click the Recover button to save the selected items to your computer.
This software can retrieve files in windows, flash drive, memory card, digital camera, and more storage devices.
Moreover,
It is able to recover documents, images, emails and more types of files.
Just download it to your computer and have a free trial.