iOS 12 Screen Recording Not Working - Why and How to Fix It | 2023
Along with the improvements and enhancements, iPhone with iOS 11 and later versions comes with a built-in screen recording feature. It is helpful to record iPhone screen video and audio simply.
However, some issues have arisen during the procedure of using iPhone in daily life. Such as screen recording crashed suddenly, it ends with an error message saying that the recording file is unable to be saved, and many others.

If you experienced similar situations, this post will show you 6 proven methods to solve these problems.
1. Why iOS 12 Screen Recording Not Working
Many iOS 12 users found that the iPhone screen becomes unresponsive when recording. It is frustrating to keep waiting when you are doing something. Before we dive into how to fix it, you can read below reasons why iOS 12 screen recording not working.
iOS 12 Screen Recording has not been enabled. First of all, you should enable this feature on iPhone Settings, then you are able to record iPhone screen video, audio and microphone accordingly.
One main reason to cause that iOS 12 Screen Recording not saving is your iPhone doesn't have enough storage to save your recording files.
Parental control is a feature to limit features or apps using on iPhone. If you have added it to your restrictions list, then you are unable to use it as usual.
Unable to Record Audio on iOS 12 is because you have not turned it on yet.
Sometimes, people just find it is not working for unknown reasons.
2. How to Fix iOS 12 Screen Recording Not Working PC
It is easier to solve a problem if you know its reason to cause this situation. Well, the following part is what you can try.
Solution 1. Re-enable iOS Screen Recording Feature
You will always be asked to "try again later" when you are failed to make a phone call. But obviously that it is really a good way to fix some small errors during recording.
Below is the tutorial.
Step 1Open Settings > Control Center.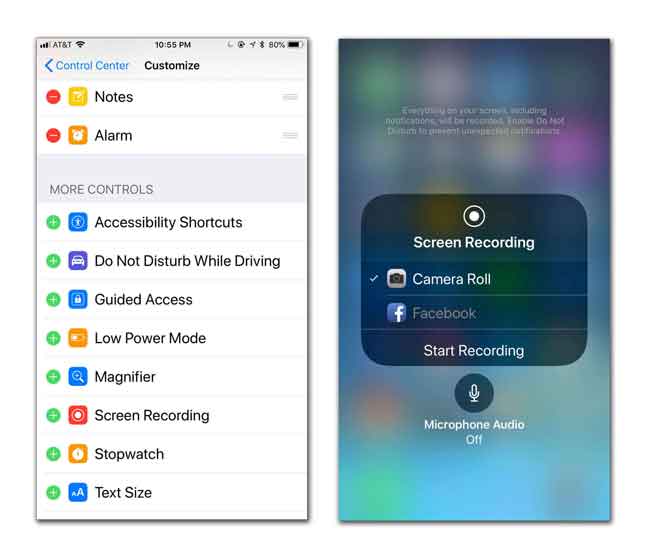 Step 2Tap the - icon before Screen Recording to disable it.
Step 3After minutes, tap the + icon nearby the Screen Recording to turn it on again.
Solution 2. Reboot iPhone
Restarting devices can fix most problems for technology products. You have 2 options to reboot iPhone as below.
Option 1. Press the Power button for at least 8 seconds until you see the slider appear on the iPhone screen, the slide to reboot iPhone.
Option 2. Tap Settings > General > Shut Down to turn off the iPhone. Wait for minutes, then press the Power button to reboot it.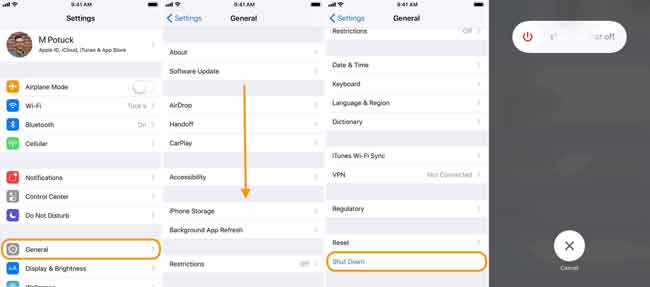 Solution 3. Free Up iPhone Storage
As iOS screen recording saves recorded videos to Photos app on iPhone according to the device storage, it is necessary to clear iPhone storage for recordings.
In order to place your data back when reinstalling the app, you can choose offload the apps. If not, just delete the apps directly.
Step 1Go to Settings > General > iPhone Storage.
Step 2Select the app your want to remove, then tap Offload App or Delete App.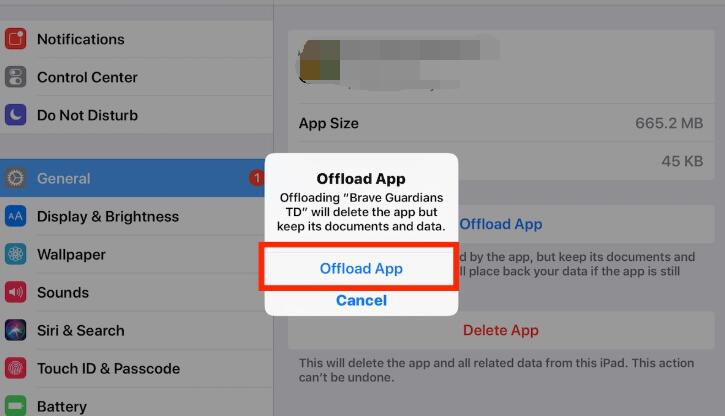 Solution 4. Update to the Latest iOS Version
If your iOS 12 screen recording feature is no longer working properly, you will be recommended to upgrade your iPhone system to the latest version. Below is the demonstration about how to update iOS system.
Step 1Go to Settings > General.
Step 2Choose Software Update and tap Download and install on the new page.
Solution 5. Reset iPhone
Resetting iPhone is another ultimate method to repair iPhone to normal. Compare to restarting, resetting will erase all settings or data on your device. Please backup data before doing that.
Below is how to reset iPhone.
Step 1Tap Settings > General > Reset.
Step 2Choose an option from the list. You should learn details about these options before you make a choice. You can firstly select Reset All Settings, which can remove all settings yet keep your data on your iPhone. If it doesn't work, you can tap Reset All Content and Settings, which will remove all data.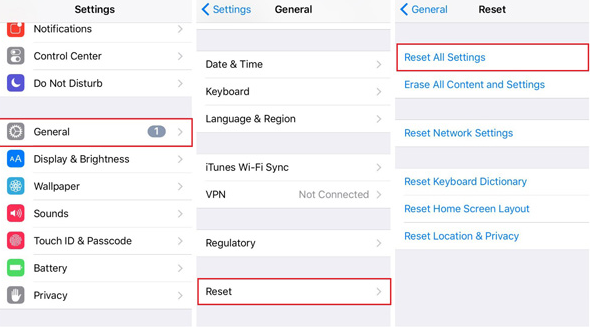 Solution 6. iOS Screen Recording Apps
If the above-mentioned ways are unable to save your iOS screen recording working normally, you can try some third-party screen recording apps on iPhone. There are many alternatives available on the market, you should just pick suitable one and follow the instructions to record iPhone screen with ease.
Below are 3 recommendations of best video recording apps for iPhone.
Top 1. AZ Screen Recorder
Top 2. Airshou
Top 3. Vidyo
3. Best iOS Screen Recorder
Instead, you can also record iOS screen on computer if you would like to use a computer program. iPhone screen recorder apps are light-weight designs and can help you record video without further requests. For people who want to make professional-like tutorial video, create online course, or others, FoneLab Screen Recorder will be a wise choice.
Why? It is not like Vidyo and other recorders, FoneLab Screen Recorder can record voice from the speaker, capture system sound, record video with webcam and more. What's more, it provides various editing tools to add text, line, drawing, etc to make your recording looks vivid.
To enable an easier recording procedure, you can choose record full screen or custom area. You can even record around the mouse or exclude the unwanted windows. As you can see, it is really a powerful tool which is worth a try.
Step 1Go to the official site, and click the Download button. Then follow the on-screen instructions to install FoneLab Screen Recorder.
Step 2Mirror iPhone to computer. You have different methods that you can search them from the internet.
Step 3Launch FoneLab Screen Recorder on computer, then choose Video Recorder on the main interface.

Step 4Click Full or Custom to choose the recording area from the computer screen. Then enable system sound, microphone or webcam according to your needs. Click REC to begin recording.

Step 5Play what you want to record on iPhone, then click stop icon on computer screen when it is done. Finally, save it to the computer folder.
That's all about iOS 12/11 screen recording not working. FoneLab Screen Recorder is one of the best alternatives if you can mirror iPhone to computer.
If you have more questions, please leave comments below.