How to Record Facebook Messenger Video and Voice Calls Secretly
Actually, you can start conversations and group chats with friends over the air for free. In spite of Skype, Google Hangouts, WhatsApp and other online communication platforms, you can make video calls with Facebook Messenger too. Well, you may see many similar questions below.
- Can you record a phone call without the other person knowing?
- How to save voice messages from Facebook Messenger?
- Is it possible to listen to old Facebook Messenger calls?
The ultimate and final solution is using a Messenger call recorder. You can record Facebook Messenger calls including webcam video and audio. Thus, next time you want to access old video calls and voice messages, you can open recording files without the Internet connection directly.
1. What Is Messenger
Messenger is a free mobile messaging app. Messenger app has been moved out of Facebook. Thus, if you want to share photos, videos and other media files, you need to free download Messenger app first. Be aware that you can access your Facebook account and phone contacts within Messenger app.
So what are the main features of Facebook Messenger?
Reach friends through phones and web.
Make live video calls or chats for free.
Record voice messages.
Share photos, videos, GIFs, stickers, etc.
Send text, voice and other media files. (Know who sees your message in real-time.)
Access and manage all Facebook messages and conversations.
See every new message with free push notifications.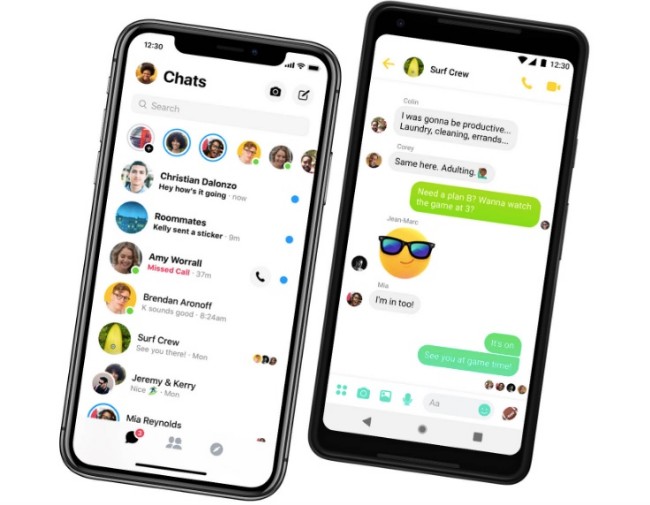 For iPhone users, you can enable the iOS 11 screen recording feature through Settings > Control Center > Customize Controls and then use it to record iPhone audio and video Messenger call.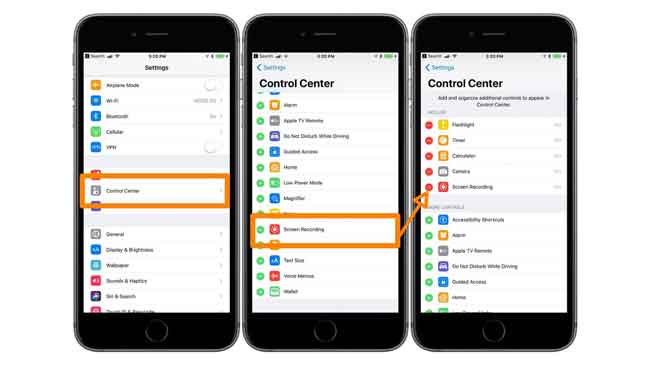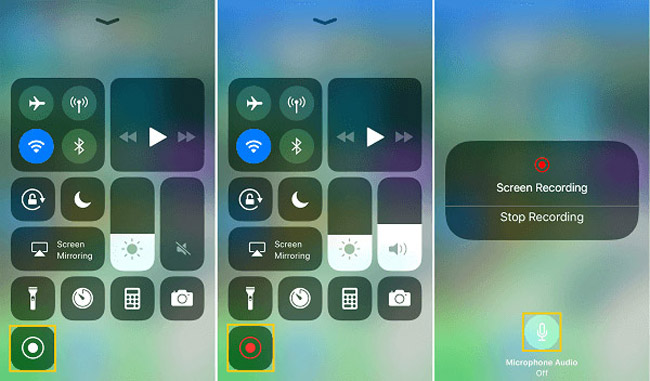 As for Android users, you can use DU Screen Recorder to record Android online calls.
However, if you want to record the voice of both sides with drawing panels, you had better mirror the screen to your computer with AirPlay or other screen mirroring apps. You can start, pause, resume and stop recording whenever you want.
Later, you can run FoneLab Screen Recorder to record calls from Messenger. Yes, FoneLab can be your best Facebook Messenger call recorder app too. After that, you can record Facebook Messenger calls with no time limit secretly and effortlessly.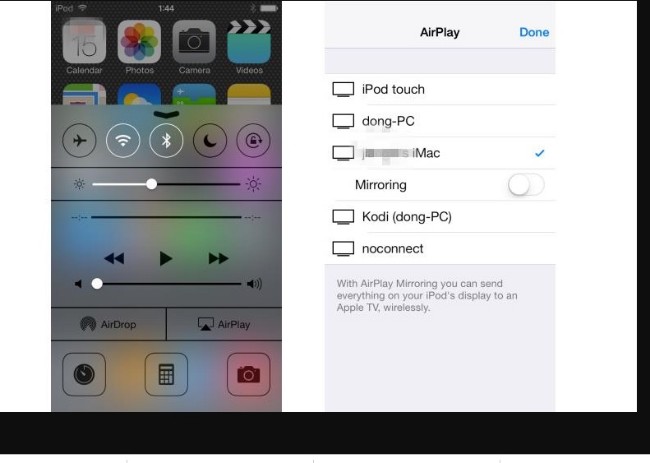 2. How to Record Facebook Messenger Calls on Windows/Mac
If you make Facebook Messenger video calls on your computer, you need to install the Messenger call recorder software first. Honestly, FoneLab Screen Recorder is your first and last choice. You can record video in original quality. It is also supported to record screen video with webcam. Of course, you can record Messenger call of both sides losslessly.
FoneLab has no time limit. You can start and stop recording Facebook Messenger calls secretly. The lightweight Facebook Messenger call recorder offers an intuitive and clean interface. Thus, it is quite easy to record Messenger video and audio calls.
1. How to Record Facebook Messenger Video Calls on Windows
Step 1Free download, install and run the Best audio recorder.

Step 2Choose Video Recorder if you want to record a video call from Facebook Messenger.

Step 3Drag and draw around the Facebook Messenger window. Turn on System Sound and Microphone. Then balance the input volume.

Step 4Choose More settings to set the output video format, quality, codec, frame rate, location, etc.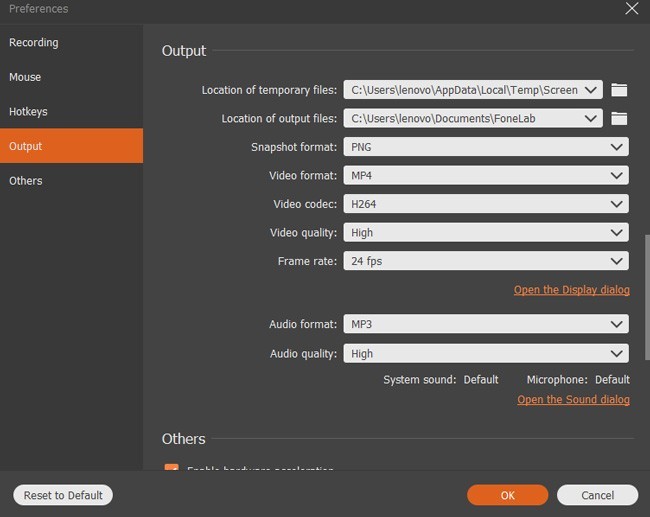 Step 5Click REC to start recording the Facebook Messenger video call.
Step 6Pause, resume or stop recording. Choose Save in the Preview window. Later, click Next to save the recording video.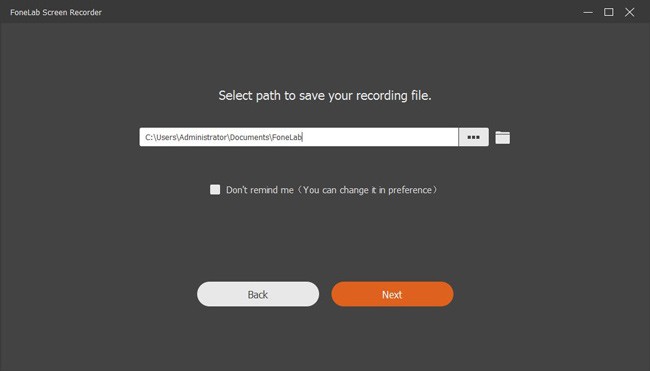 2. How to Record Facebook Messenger Calls on Mac
Step 1Launch the Mac Audio Recorder.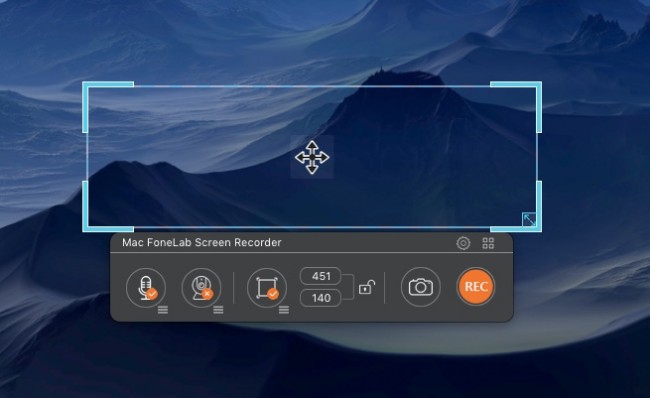 Step 2Enable Audio, Facecam and Screen icons based on your need.
Step 3Set the screen area, input volume, Facecam position and other preferences.

Step 4Click REC to start recording. Enable the Edit icon to add text, line and other drawing labels to your Messenger video call.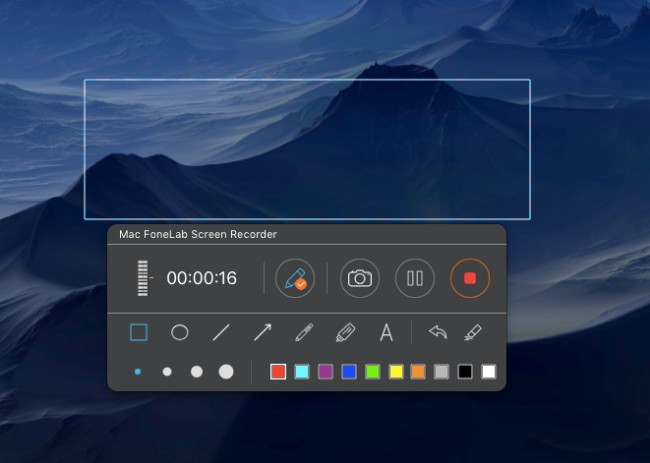 Step 5Choose Stop to save the video recording as MP4 format by default.
You can use FoneLab as your quicktime recorder, Skype recorder, WhatsApp recorder and more on Mac easily.
3. Why Choose FoneLab
From above tutorials and descriptions, you can get many powerful features of FoneLab. If you are not sure, you can get the result from the following overviews directly.
Record Facebook Messenger video calls, group conversations and others without lag.
Record Facebook Messenger voice calls and messages of two ends.
Take a screenshot with full screen or customized size while recording a Messenger call.
Edit the Messenger recording video or screenshot with text, line, arrow, rectangle and other shapes and labels.
Set hotkeys, manage video/audio settings and adjust other preferences before recording.
Compatible with Windows 10/8.1/8/7/Vista/XP and Mac OS X 10.6 or above.
That's all for how to record Facebook Messenger calls on different platforms. Now you can save any part of the video or voice call for backup or offline watching. Well, you had better ask for the permission from the speaker before recording or sharing.