Best Screen Video Recorder with Webcam and Audio for Windows/Mac
Yes, you can record videos without downloading for free. There are many open source screen recorder programs you can try. However, if you want to get a good screen recorder with audio and webcam, it is not an easy job. You can lucky to find this post. Here is the best screen recorder with webcam for gamers and other professionals. No technical background is required.

To start with, here are some tips about recording screen with Facecam. As a result, you can create a webcam video with the professional look.
1. Enough light
You can face the window to hit light to your face instead of the webcam.
2. Right webcam position
You need to pay attention to the webcam for more interactions.
3. Clean background
You had better record screen video with someplace clean and quiet.
Now, it is time to record screen with Facecam and audio on your Windows or Mac computer. Just do as the following paragraphs tell.
1. Best Way to Record Screen Video with Webcam on Windows
FoneLab Screen Recorder is not only the screen recorder software, but also the Facecam recorder and audio recorder. You can record your desktop and webcam video at the same time, as well as the system sound and your voice. Each Windows computer has its built-in webcam. If you want to record screen video with an external webcam, it is also OK. Furthermore, FoneLab supports all plugged-in webcams and microphones.
Main Features of the Windows Screen Recorder with Webcam
Record gameplays, movies, tutorials, Skype calls, TV shows without lag.
Capture system sound, audio and microphone voice at the same time.
Take a screenshot with full screen or customized size.
Set hotkeys to start, pause, resume and stop recording, close webcam, etc.
Edit the recording video or snapshot with text, line, arrow, rectangle and other labels.
Compatible with Windows 10/8.2/8/7/Vista/XP.
How to Record Gameplay and Facecam at the Same Time on Windows 10/8/7
Step 1Launch Windows webcam recorder
Download, install and run the webcam recorder on Windows. Then choose the Video Recorder mode.

Step 2Choose the webcam camera
Turn on Display, Webcam, System Sound and Microphone based on your need. As for recording screen with Facecam, you need to select your target webcam from its downside arrow.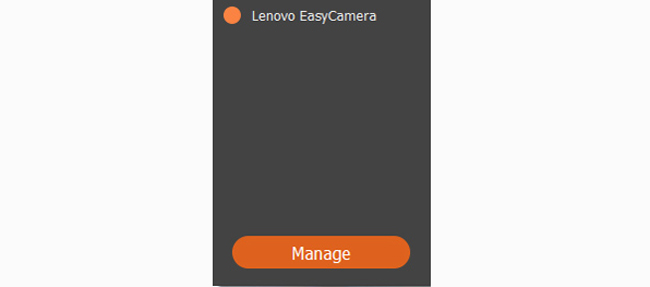 Step 3Adjust screen recording settings (optional)
You can set a task schedule, timer and other preferences before recording. Click More settings near the top right corner. If you want to change the video, audio or snapshot format, you can locate the Output section. You can adjust video quality, frame rate, video codec and other preferences manually. Later, choose OK to save your change.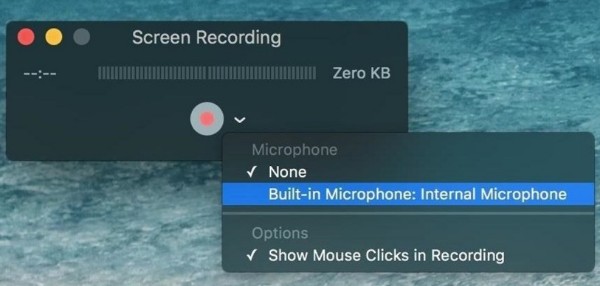 Step 4Start recording webcam video
After that, click REC to record screen with Facecam and audio. You can pause and resume recording with no time limit. You can also click the Snapshot icon while recording.

Step 5Save or share the recording file
When the Facecam recording process ends, you can preview the entire video. Then choose Save followed by Next to export the video recording file. In addition, you can share the webcam video to YouTube and other social media platforms directly.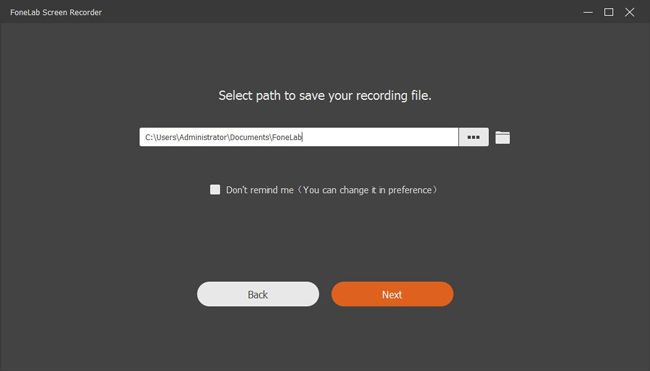 FoneLab VS Game Bar
For Windows 10 users, you can record screen video with Game Bar. However, some games block the Game DVR feature. Only in window mode can you record gameplay video in Windows 10 with Game Bar. To bypass Game Bar drawbacks, you can record screen video with webcam through FoneLab on all Windows operating systems.
2. Ultimate Method to Record Your Screen and Yourself Simultaneously on Mac
Mac FoneLab Screen Recorder allows users to record all on-screen activities with or without webcam. The webcam screen recorder can record all video and audio simultaneously with no quality loss. It is also supported if you want to record webcam video only. In a word, you can manage all screen recording preferences with FoneLab for Mac easily.
Main Features of the Webcam and Screen Recorder for Mac
Record webcam video and adjust its position inside the screen recording window.
Set hotkeys to start and stop the webcam record.
Record mouse clicks, enable countdown and manage other preferences for webcam recording.
The webcam and screen recorder software works with Mac OS X 10.6 or above.
Offer a safe, clean and easy-to-use interface.
How to Record Your Face and Computer Screen at the Same Time on Mac
Step 1Launch the webcam screen recorder for Mac

Step 2Prepare for webcam recording on Mac
Turn on the built-in or external Webcam first. Choose Position from its drop-down menu. Later, you can change the position and size of the webcam window manually.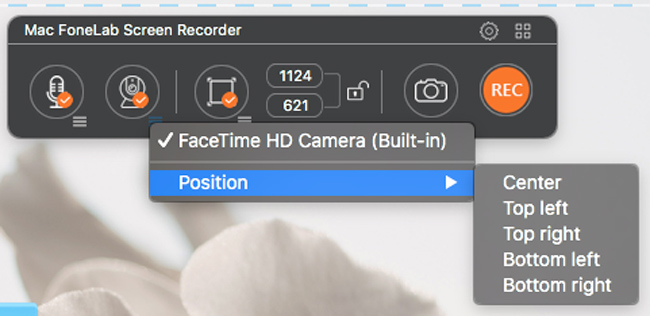 Step 3Manage webcam recording settings (optional)
Choose the gear Preferences icon on the top right corner of its interface. You can adjust the mouse action, bitrate, sample rate and other settings.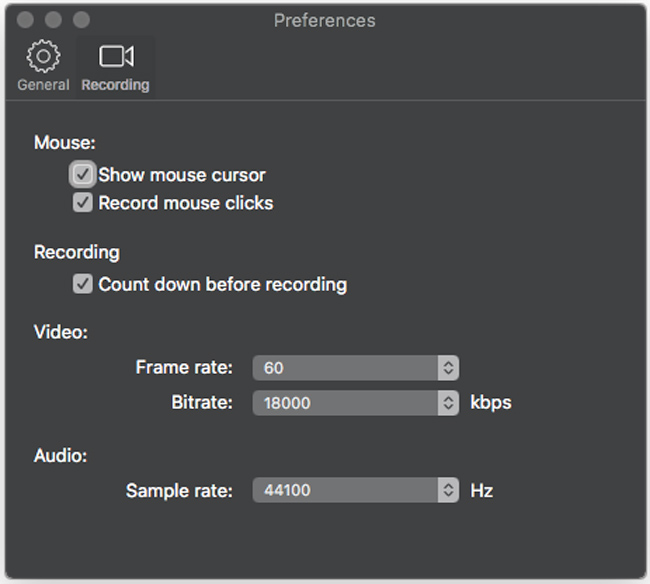 Step 4Record the webcam video
The moment you click the REC icon, the webcam screen recorder will capture your screen instantly. You can choose Stop whenever you want. To find your webcam recording video, you can head to the Media Library.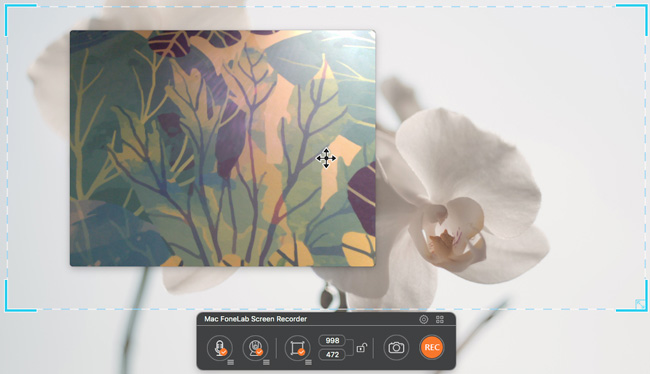 FoneLab VS QuickTime Player
You cannot record screen with Facecam at the same time by using QuickTime Player. This is the main drawback of the default Mac screen recorder software. Moreover, you are not supported to edit while recording a screen video with QuickTime Player.
It is true that you can use Bandicam, screen-o-matic and other online and offline screen recorders. But if you need a lightweight and powerful webcam and screen recorder, FoneLab is always your first and last choice.