Recommendations of Top 5 Best Chrome Screen Recorders in 2022
Google Chrome is a widely-used browser all over the world. Windows, Mac and Linux users can run Chrome directly. It is quite common that you need to take a short video or screenshot. Actually, there are certain key combinations like Prt Sc and Windows keys to take screenshot on Windows or Shift-Command-4 to take screenshot on Mac.
But if you are looking for excellent Chrome screen recorders for video recordings, then you can get 5 recommendations here.

This article collects some popular Chrome extensions for screen recording. You can read and get your best choice here. In some degrees, it can be your online screen recorder with no download too.
Thus, next time you can take a quick recording of your screen within Chrome with ease.
You can also check firefox screen recorder if you want.
1. Top 5 Chrome Screen Recorders (No Download)
If you have no extra requirements towards screen recording, then you can install a Chrome screen recorder extension to solve the problem. What's more, you can find those recorders from the Chrome Web Store directly. 
Top 1: Screencastify
Screencastify allows users to record, edit and share videos without third party programs. Being the leading Chrome screen recorder plugin, Screencastify offers many useful features.
Pros:
Screencastify can record your Chrome browser tab with the microphone audio.
It supports to publish the video recording file to YouTube directly.
Cons:
You can record a Chrome video using Screencastify no more than 10 minutes.
The output video recording will be watermarked automatically.
The free Chrome plugin supports up to 50 screen recording videos per month.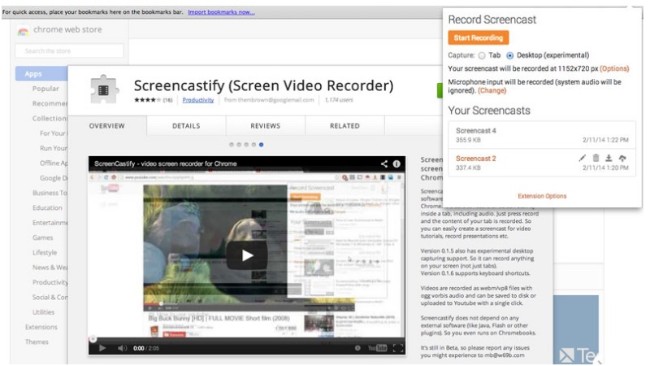 Top 2: Loom
The Loom screen recorder can help you record and narrate Chrome activities into videos. When the screen recording process ends, you will get a shareable URL copied to your clipboard by default.
Pros:
You can get full desktop recording and front facing camera features.
Loom allows users to create the embed HTML after recording automatically.
Cons:
There is a 5-minute video time limitation.
If you record the entire screen, the video quality is slightly reduced. Because more pixels have to be produced.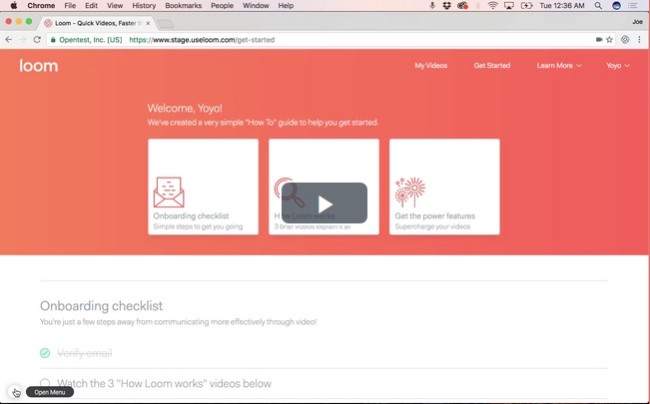 Top 3: OpenVid
The OpenVid Chrome extension allows users to record videos on browser tabs, application windows and other places. Well, you can capture the microphone voice at the same time. The default output video format is MP4. OpenVid will generate an embed code once you finish recording.
Pros:
You can record a short and Chrome-based video for free with the OpenVid Chrome Plugin.
OpenVid works on virtually almost all computers.
Cons:
All recording videos are restricted within 5 minutes.
There are few tools for editing after the video is recorded.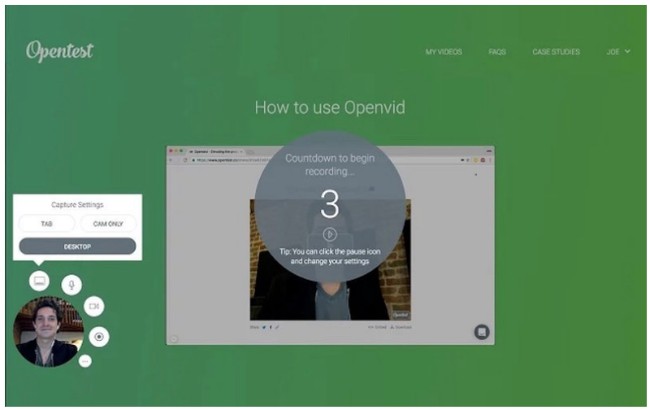 Top 4: Chrome Capture
By using Chrome Capture, you can create animated GIFs and WebMs within Chrome easily. It is quite easy to use this Chrome GIF recorder. You can run a cropping tool to draw certain areas for GIF animations.
Pros:
You can take a screenshot or video on your selected region in Chrome.
Chrome Capture allows users to share animated GIFs and WebMs to YouTube and other sites.
Cons:
The Chrome screen recorder extension is not clear and easy to use.
Many users complain about the no interaction problem.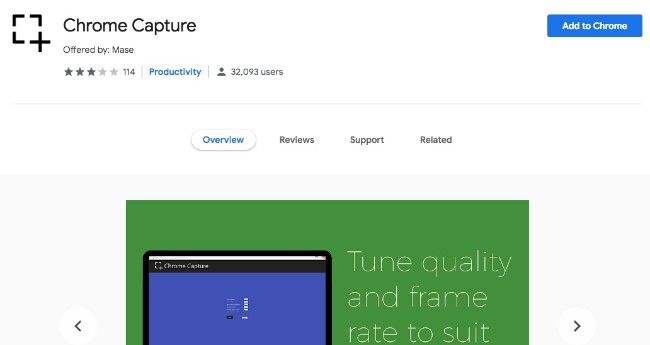 Top 5: MakeGIF Video Capture
Just as its name shows, you can record an animated GIF with the Chrome GIF screen recorder. Once the screen recording process finishes, you can right-click and choose Convert to GIF. Then you can complete the GIF animation within Chrome quickly.
Pros:
MakeGIF Video Capture supports users to record videos and convert them into GIF animations.
You can adjust the GIF settings including FPS, quality, size, frames, etc.
Cons:
There is no direct video sharing option.
You need to do some editing jobs before getting a gif animation.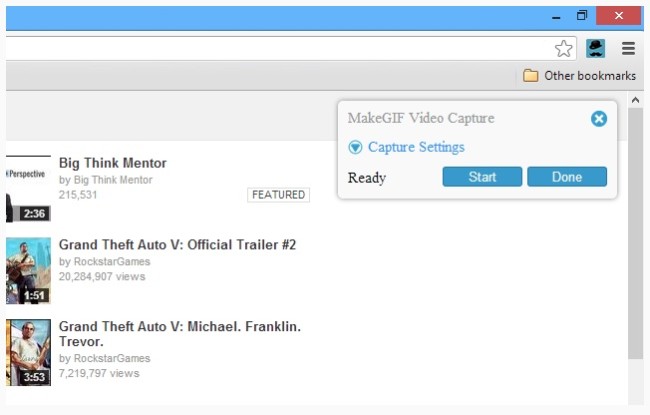 2. Alternative Ways to Record Chrome Screen
There are different methods to record chrome activities, and some of them won't require downloading other programs on computer. You can check below step-by-step tutorials.
Windows User:
Option 1. Built-in Feature
Windows has its own built-in feature to record computer screen after Windows 10. You might have heard about it before, please read the instruction following.
Step 1Go to Windows icon > Settings > Gaming > Game bar, and then turn on the button under Record game clips, screenshots and broadcast using Game bar.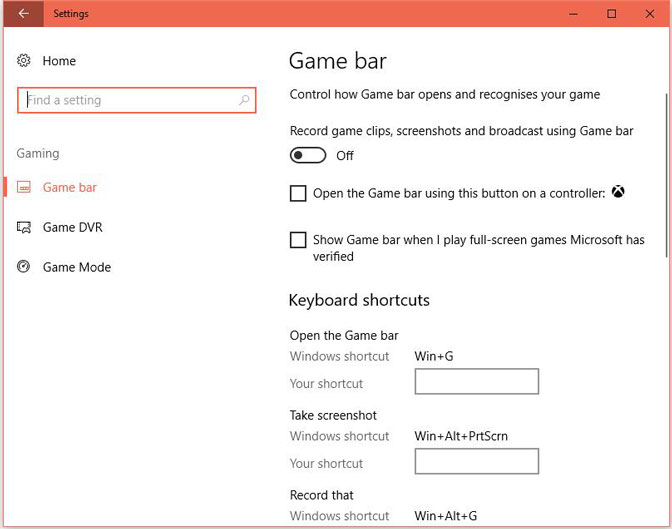 Step 2 Launch Chrome and prepare what you want to record, press Win and G keys together and check the box next to Yes, this is a game. 
Step 3 Finally, press Win + Alt + R to begin the recording.
Option 2. Powerpoint
Powerpoint(PPT) is one of the common programs on computer for work or study. It enables users to complete some difficult tasks with this one-stop tool, like making an interesting slideshow, decorating a presentation, and recording a video, making powerpoint into a video and more.
Below is how to use PPT to record screen on Chrome.
Step 1Launch PPT and click Insert > Screen Recording.

Step 2 Click Select Area to choose what you want to record, and then begin to record screen.

Mac User:
Option 1. Built-in Feature
Mac releases its new feature to capture screen activity after Mojave. You can try it on macOS as below operations simply.
Step 1Press Command + Shift + 5 to launch the recording toolbar.
Step 2 Select the recording area and click Capture.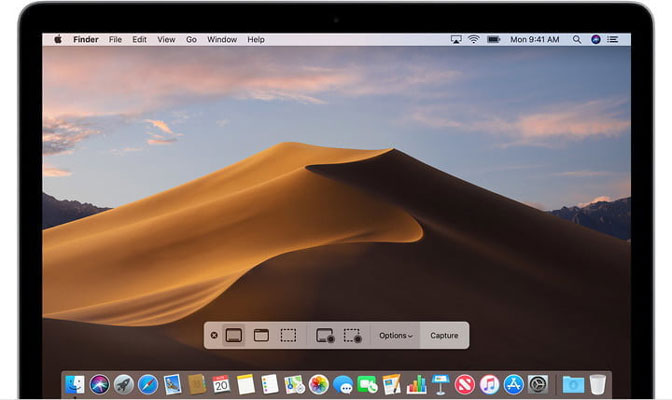 Option 2. QuickTime
QuickTime is a common method you can use on Mac with high-quality videos.
Step 1Launch Quick Time.
Step 2 Click File > New Screen Recording.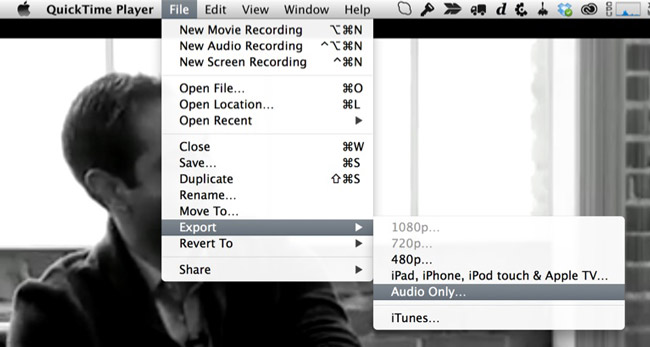 3. Best Screen Recorder Software for Chrome
Actually, you can get unlimited screen recording and capture features with FoneLab Screen Recorder. There are various editing tools for taking screenshots and recording videos. Moreover, you can set hotkeys to take snapshots and control the whole video recording process.
Well, this is the ultimate version of the Chrome screen recorder, as well as a firefox screen recorder. Because you can record all programs and pages on your Windows and Mac computer without restrictions. Furthermore, this screen recorder software can record both system and microphone audios.
1. What Can You Get from the FoneLab Screen Recorder for Google Chrome
Record videos with system and microphone audios in high quality.
Take screenshots during or after recording directly.
Use hotkeys to take screenshots and record screencast videos your computer.
Add texts, arrows, lines, step tools and other drawing filters on videos or snapshots.
Manage the output video, audio and image qualities and formats.
2. How to Take a Screenshot While Recording a Video with FoneLab
Step 1Run Screen Recorder
Free download FoneLab Screen Recorder on your Windows or Mac computer. When you launch the screen video recorder, you can choose Video Recorder to enter the video recording page.

Step 2 Start recording
Use your mouse to draw the screen area. Then you can set the input audio source. Click REC to start recording a video. Now, you can choose the camera icon to take a screenshot directly. In addition, you can use all on-screen filters. Later, save or share your snapshot if necessary.

Step 3 Export your video
Click the Stop icon to finish the recording process. Choose Save on the lower right corner of the Preview window. Now you can export your recording video in high resolution.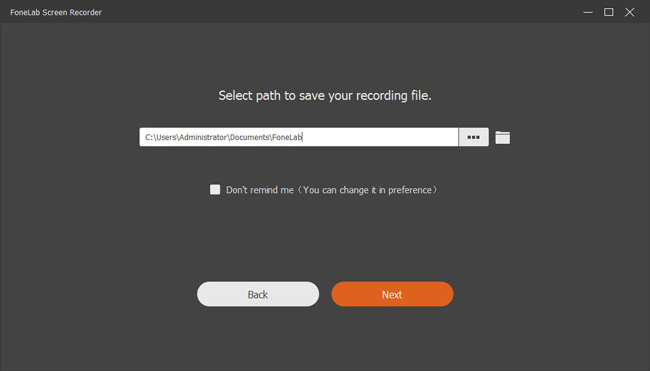 3. How to Screenshot Webpages in Google Chrome with FoneLab
Step 1Launch Mac Audio Recorder
Launch FoneLab Screen Recorder software. If you want to take snapshots on Mac only, then you can choose the Snapshot option on the main interface.

Step 2 Take snapshots
Now you can draw on any area freely. Of course, you can add labels, texts, step tools and other drawing tools on your screenshot. Well, use Undo or Redo options if necessary. At last, click the Export option to get your screenshot.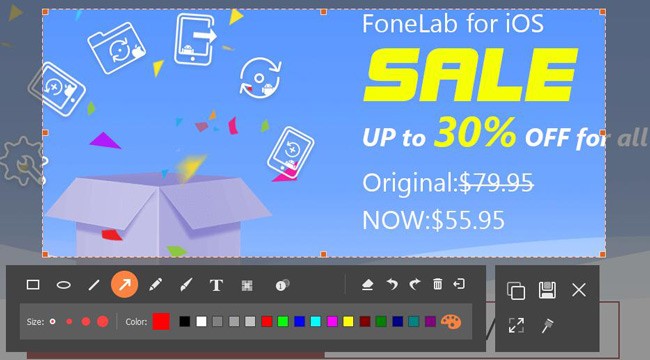 If you are not satisfied with any mentioned Chrome screen recording extensions, maybe you can free download FoneLab Screen Recorder to get better experience.