Recover PC Data Now
Recover the lost/deleted data from computer, hard drive, flash drive, memory card, digital camera and more.
Deleted Hard Drive Data Recovery – Ultimate Guide of Recovering Deleted Files from a Hard Drive
How to recover deleted files from hard drive? Whether you delete some files by accident, or cannot find the desired files from hard drive, you should know the methods to get them back.
But what should you do? Just follow some simple steps you can get deleted hard drive data from Recycle Bin, command prompt, or even use the professional deleted hard drive data recovery.
Just find the suitable solution according to your situation now.

1. How to retrieve deleted files of hard drive from Recycle Bin
The first thing you should do is to check the Windows's Recycle Bin folder on your desktop if you just delete some files you did not mean to.
By default, Windows makes no attempt to delete a file when you select it and hit the Delete key. Instead, it has been moved to the Recycle Bin.
Here is the method to retrieve deleted files from Recycle Bin.
Step 1Go to your desktop and find the icon named Recycle Bin. Double-click on it to open the folder.
Step 2Search for the deleted files that you want to get back, hold down Ctrl key and select the files one by one.
Step 3Right-click on one of the file and select Restore from the drop-down list. Now, you can get the deleted data from hard drive back to the original location.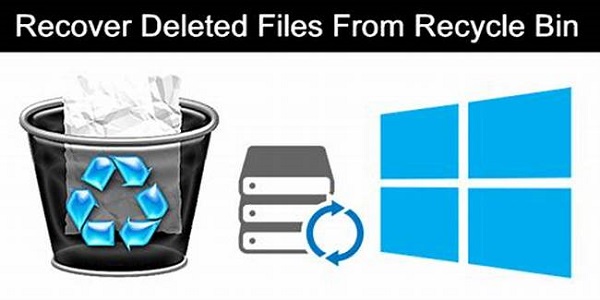 Tip: If you cannot find the Recycle Bin on your desktop, go to the Start menu and search for it.
To display Recycle Bin on Windows 10, right-click on the desktop, select Personalize and choose Themes in the left pane, and then choose Desktop on the right side. Select the Recycle Bin icon, click Restore Default and click Apply.
2. Recover deleted hard drive data with command prompt
Recycle Bin is not the panacea. If you press Shift + Delete keys when erasing the file, it will be removed from your hard drive.
Plus, people may clear their Recycle Bin and then discover an important file lost. In such cases, you can try to execute commands to recover deleted files from hard disk.
Step 1Go to the Start menu and search for cmd. Then run a Command Prompt as administrator.
Step 2You need to type in chkdsk [drive letter] /fand click Enter key. When prompted, input Y and click the Enter to move on.

Step 3Type in the drive letter that you deleted the file and click Enter. Next, input attrib -h -r -s /s /d *.*and press Enter key again.
Step 4Now, you can go to the hard disk and check if your deleted file is recovered from the hard drive.
3. Profession method to recover deleted files of hard drive
No matter Recycle Bin or Command Prompt has some downsides. Recycle Bin, for example, is only available in some situations. And Command Prompt is a bit complicated to average people.
Is there any easy way of deleted data recovery? The answer is FoneLab Data Retriever, which has the capacity to restore deleted data from windows or hard drive efficiently.
1. Features of FoneLab Data Retriever
Recover deleted files from hard drive with a single click.
Available to all cases of data loss, including format.
Support a wide range of data types, like photos, documents, etc.
Get back deleted files in the original format and quality.
Compatible with Windows 10/8/7/XP and Mac OS X.
2. How to recover deleted files from hard drive
Step 1Install Windows data recovery on your computer
Data Retriever is a desktop program, so you have to download and install it on your computer. Then launch it and you will get three sections. Firstly, select the data types to recover. Here we check the box next to Document. Then go to the Hard Disk Drives area and choose where the deleted document stored.
Tip: To recover deleted files from external hard drive, connect it to your computer and select it in the Removable Drives area.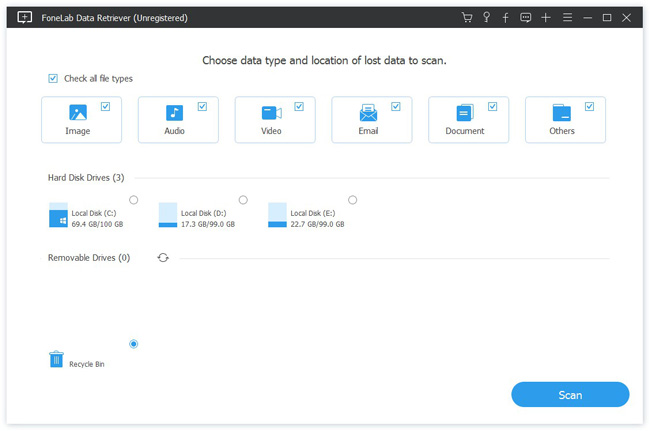 Step 2Scan for deleted files on your hard drive
Click the Scan button and the program will initiate looking for deleted files on your hard drive. After the result window shows up, go to the Document tab from left sidebar. Then all documents will appear on the right pane organized by formats.
Plus, you can use the Filter function to locate certain files according to format, size, created date and modified date.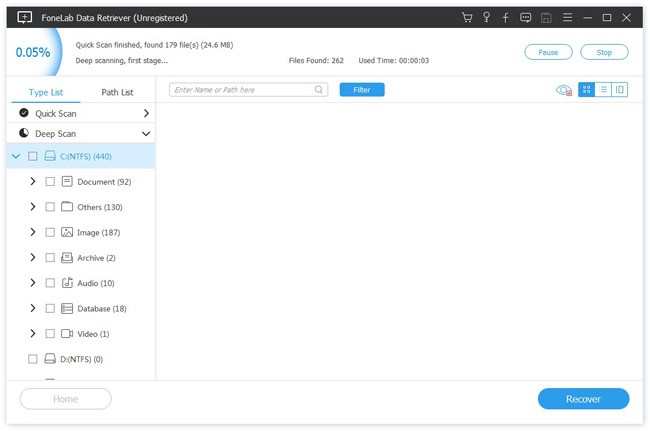 Step 3Recover deleted files from hard disk
Finally, check the box next to each deleted file you wish to retrieve and click the Recover button. When prompted, select the destination to save it and start the recovery process. It may take a while if you recover a large amount of deleted files. The deleted hard drive data recovery does not have the limitations on file size and number.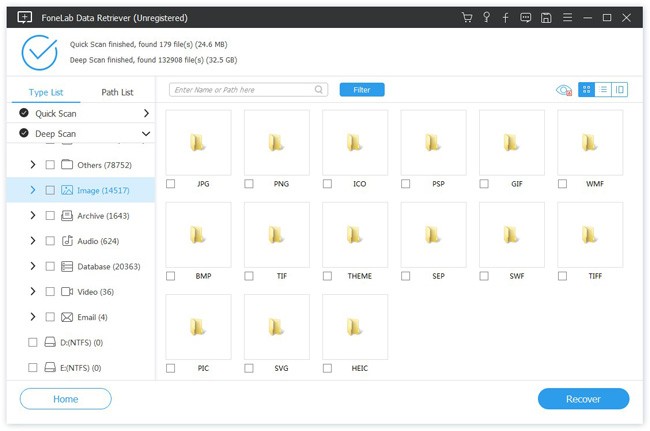 Conclusion
The article shares several ways to recover deleted files from hard drive. Recycle Bin may be the first location in your mind when you erased some important files accidentally. If you have not emptied the Recycle Bin folder, there are chances to restore your files.
Moreover, even if you cannot find your deleted files in Recycle Bin folder, it is possible to get them back using Command Prompt. The last but not least solution of deleted data recovery is FoneLab Data Retriever.
It is not only easy to grasp for average people and tech savvy, but also able to efficiently retrieve deleted files from hard drive in a variety of situations, like a hard drive is formatted, damaged, or corrupted.
Just learn more about the detailed process to get back your files with the step-by-step guides. If you have more questions or ideas, please feel free to leave your message below.