How to Fix Windows Automatic Repair Black Screen and Recover Data [Solved]
"- My Windows 10 laptop bluescreened and now, every other time I turn on my Acer laptop, it says 'Preparing Automatic Repair', then does to a black screen…
- My Windows 10 PC has been stuck in a Windows Automatic Repair loop for a couple of days. I just started my computer and up came the 'Preparing Automatic Repair' screen…"

Have no idea how to fix Windows automatic repair black screen? In most cases, Automatic Repair is a built-in feature that can help you fix Windows 10/8.1/8 computer problems automatically. However, you may see a black screen after preparing automatic repair.
In addition, you may also receive the notification saying Automatic repair couldn't repair your PC. Fortunately, you can get easy ways to fix crashed Windows black screen issues and get back lost data effortlessly here.
1. General Ways to Fix Preparing Automatic Repair Windows 10 Black Screen
According to various reports, many people encounter Windows black screen with cursor after login or update. The possible cause is the setup is still in progress or stuck.
If the hard drive activity LED works normally, you can wait several hours for a try. If not, you can take measures below to fix Windows 10 preparing automatic repair black screen.
Method 1: Boot into Safe Mode to Troubleshoot Windows Black Screen
Boot into diagnostics mode
Power on and off your computer three times. Every time you see the Windows logo, you need to power off your computer. As a result, your computer will be in diagnostics mode.
Enable safe mode with networking on PC
Choose Advanced options in the Automatic Repair window. Then click Troubleshoot followed by Advanced options. Select Startup Settings and then click Restart. Press the number 5 or F5 to boot Windows into safe mode with networking.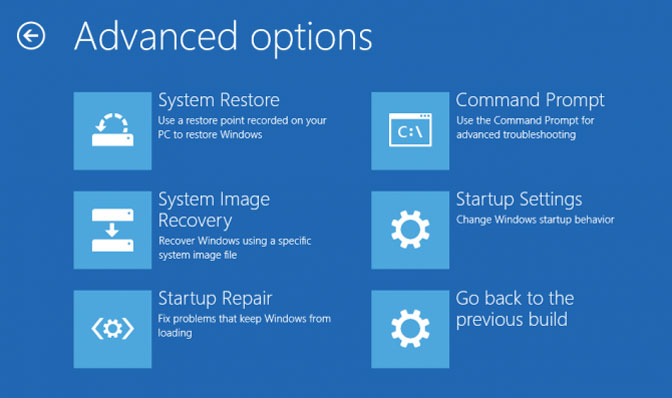 Uninstall incompatible antivirus software
Choose Settings in the Windows Start menu. Then you can select System and Apps & Features options. Switch from Sort by name to Sort by install date. Later, you can remove third-party antivirus software and malware manually to fix Windows 10 automatic repair black screen with cursor.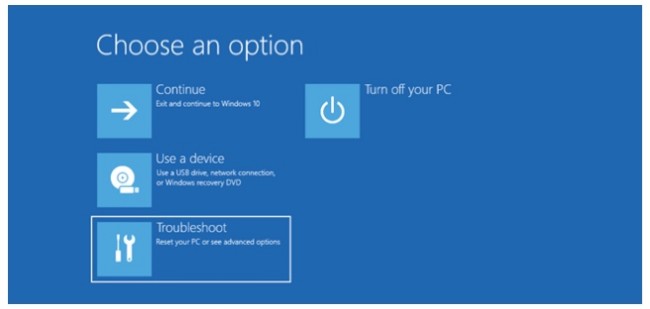 Method 2: Repair MBR and Rebuild BCD
Access the Windows Advanced Options window. (Turn on and off PC for three times. Choose Advanced options > Troubleshoot > Advanced options.)
Select Command Prompt for the further advanced Windows black screen troubleshooting.
Fix Windows 10 automatic repair loop with command prompts
Enter bootrec.exe /rebuildbcd and press Enter.
Enter bootrec.exe /fixmbr and press Enter.
Enter bootrec.exe /fixboot and press Enter.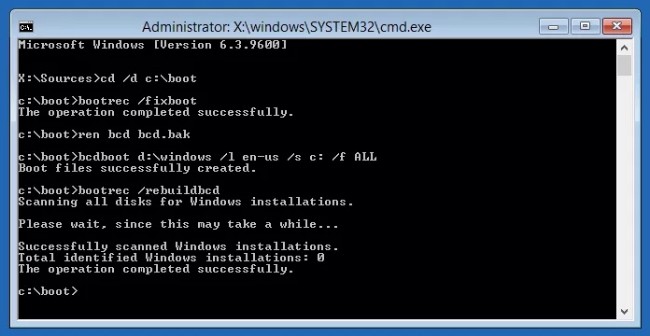 Note: You can also choose System Restore in the Windows Boot Options window instead. Follow the on-screen wizard to restore Windows back to the previous state.
Method 3: Reinstall Graphics Driver
Click Windows Start button, search Device Manager in the box and then click and open it from the list.
Locate Display Adapters and expand it, right-click to choose Uninstall device.
Click OK and reboot your computer.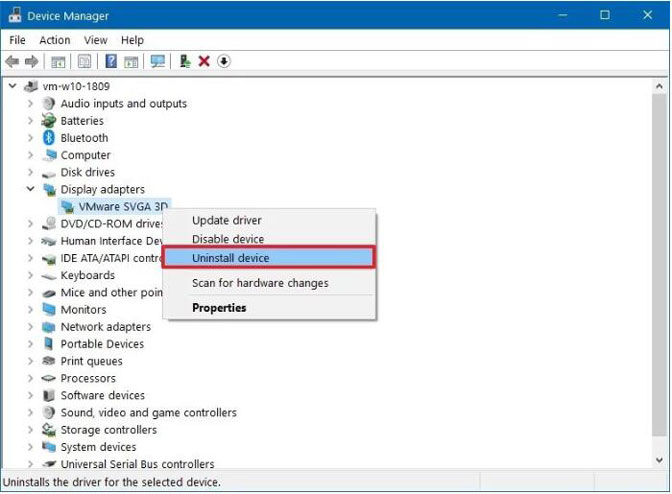 Method 4: Rolling Back Graphics Driver
Click Windows Start button, search Device Manager in the box and then click and open it. Expand Display Adapters, and right-click to choose Properties.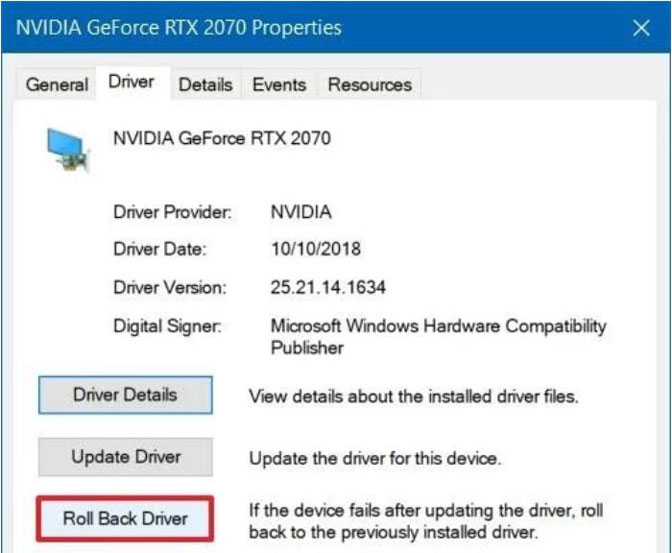 Click Driver > Roll Back Driver, and then select one reason from the list, click Yes.
Reboot your computer.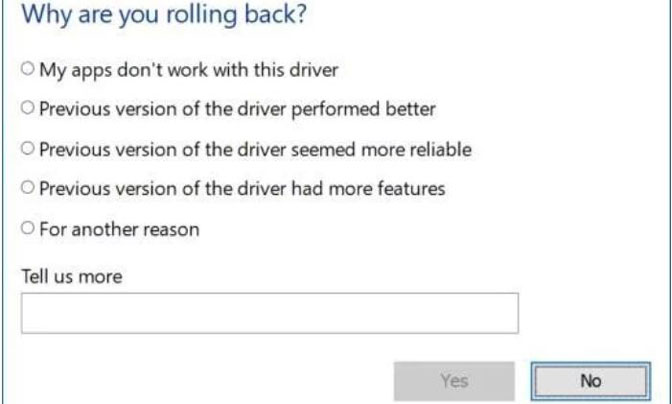 2. How to Recover Lost Data after Windows Black Screen Crashes
If you need to access stored files urgently, you can turn to FoneLab Data Retriever for help. The data recovery software can rescue data from most crashed or corrupted hard drives in a short time.
Thus, you can complete crashed Windows black screen recovery after Windows 10 black screen of death effortlessly. There is no need to restore your computer to a previous state. Because you can extract and recover any file from a crashed computer without data loss or overwritten here.
1. Main Features of the Windows Data Recovery Software
Recover computer videos, audios, documents, emails, photos and many other files from a crashed or corrupted computer flexibly.
Support to recover data from a computer, laptop, hard drive, flash drive, memory card, digital camera camcorder and more.
Wide support of recoverable data types, formats and brands.
Work for Windows 10/8.1/8/7/Vista/XP.
2. How to Recover Data from a Crashed Computer Safely
Launch the Windows data recovery software.
Choose the file type and hard drive you want to recover.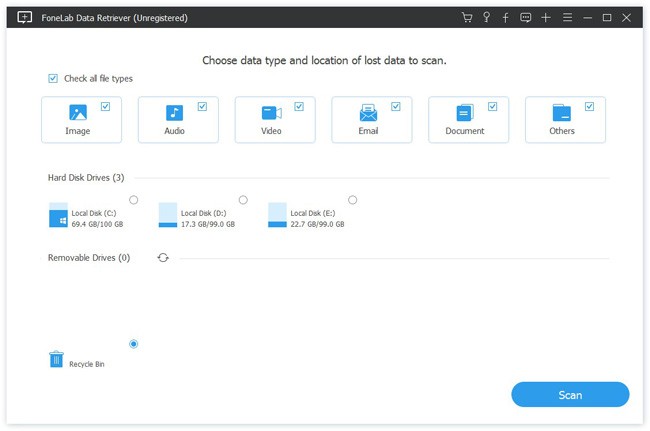 Click Scan to perform a quick scan. Sooner, you can see all files displaying in categories in the left panel.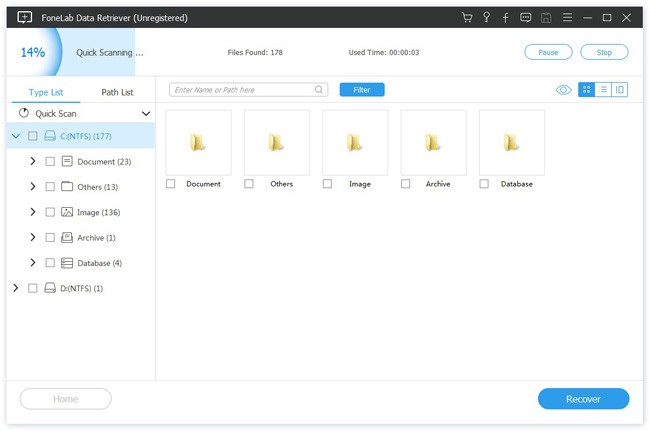 Filter, preview and select any Windows data you need.
Choose Recover to complete file recovery on Windows automatic repair black screen error.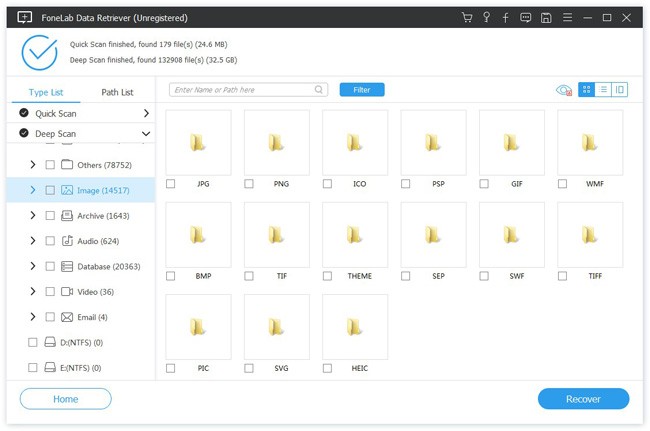 All in all, you can fix preparing automatic repair loop on Windows 10 without data loss. In another word, you can get back files from a crashed computer without backup selectively here.
By the way, it also helps you recover data from hard drive easily and safely.
If you have any problem about Windows automatic repair black screen loop, you can feel free to contact us.
Related Articles:

Leave your comment and join our discussion