Recover PC Data Now
Recover the lost/deleted data from computer, hard drive, flash drive, memory card, digital camera and more.
Recover Data When Your Seagate External Hard Drive Is Not Detected
- How to recover data from Seagate external hard disk which is not detecting?
- I accidentally deleted all my old files on my Seagate external hard drive…
- My 1TB Seagate external hard drive cannot be detected by my computer but the light is blinking. I use it as a backup. Is there any way to get my personal and work files back?
- Is Seagate backup plus 5tb portable hard drive with rescue data recovery services good?
Many people use Seagate external hard drives for backups. However, what if you cannot access or find files stored in the drive? Your Seagate hard drive may be undetectable or corrupted due to these or those reasons.
In most cases, you can restore files from Seagate external hard drive with third-party data recovery software directly. As for the Seagate hard drive not detected error, you need to solve it before Seagate hard drive recovery.

1. Fix Seagate Hard Drive Not Detecting Issues
If the computer cannot recognize your Seagate external hard drive, you can do nothing with it. Thus, you need to make your Seagate hard drive accessible again.
Method 1: Plug into A Different USB Port
If your Seagate external hard drive is still blinking, you can unplug and plug it into other USB ports. Well, you can reboot PC and reconnect your Seagate external hard drive for a try too.
Method 2: Uninstall Hard Drive Letter
Step 1 Type devmgmt.msc in the Windows Start menu. Press the Enter key to move on.
Step 2 Run Device Manager and unfold Universal Serial Bus Controllers.
Step 3 If your Seagate external hard drive shows as unrecognized, you need to uninstall the driver. Then you can check whether the Seagate hard drive is detected or not.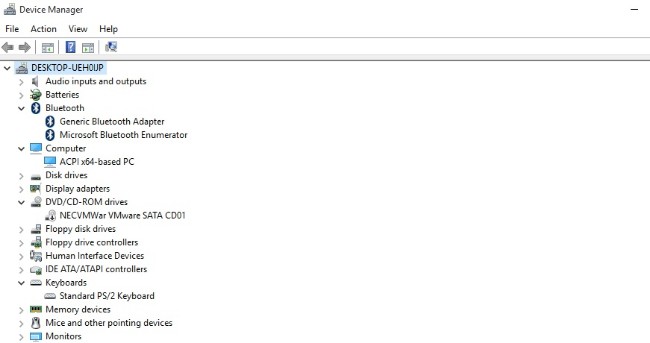 Method 3: Change Drive Letter
Step 1 Choose Control Panel > System and Security > Administrative Tools > Computer Management > Disk Management.
Step 2 Select your Seagate external hard drive, and then choose Change Drive Letter and Paths… from its right-click menu.
Step 3 Click Change… to continue the process.
Step 4 Select the new drive letter next to Assign the Following Drive Letter. Choose OK and Yes to fix an undetectable Seagate external hard drive.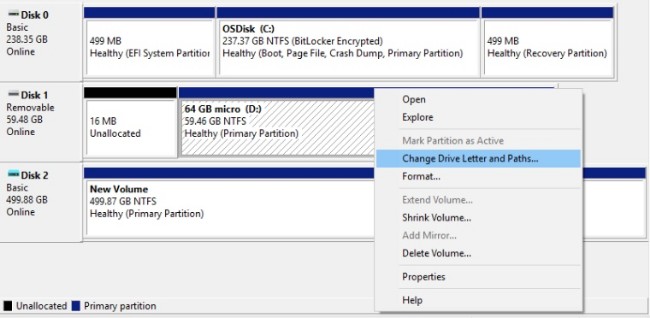 2. Rescue Data Recovery Services
Seagate official site provides rescue data recovery services to help users defend against data loss. Most Seagate drives include rescue data recovery services, so you can save your data when the unthinkable situations happen.
You should first contact support or check your warranty of your Seagate hard drvie, then begin to save your data as soon as possible.
3. Seagate Drive Data Recovery – Easy Steps to Recover Seagate External Hard Drive Data
Now you can access your files on Seagate external hard drive. Actually, the deleted or lost files still occupy the original storage place with a tag of Available to Reuse.
Thus, you should stop saving new files into the Seagate external hard drive in case of data overwritten. Fortunately, you can run FoneLab Data Retriever for Seagate hard drive recovery perfectly.
You can get back the lost or deleted files without modifying other stored files. If you encounter Seagate external hard drive not working, corrupted or other errors, you can run Data Retriever to recover any file safely and easily.  
Main Features of the Seagate Recovery Services Alternative
Perform Seagate drive data recovery with photos, videos, audios, emails, documents and more in different formats.
Recover deleted or lost data from flash drive, hard drive, memory card, computer, laptop, digital camera camcorder and other removable drives.
Scan your Seagate external hard drive with Quick Scan and Deep Scan modes smartly.
Suitable for all data loss situations, such as formatted partition, deletion, RAW hard drive, system crashes, virus attack and more.
How to Recover Deleted Files from Seagate External Hard Drive Flexibly
Below is how to recover data from Seagate hard drive.
Step 1Launch Seagate hard drive recovery software
Free download Seagate data recovery software. Launch the external hard drive recovery software after the installation. Then plug the Seagate external hard drive into your computer.
Step 2 Select data and location
Mark before the data type you want to recover. Later, you need to select your Seagate external hard drive under Removable Drives as the location of lost data.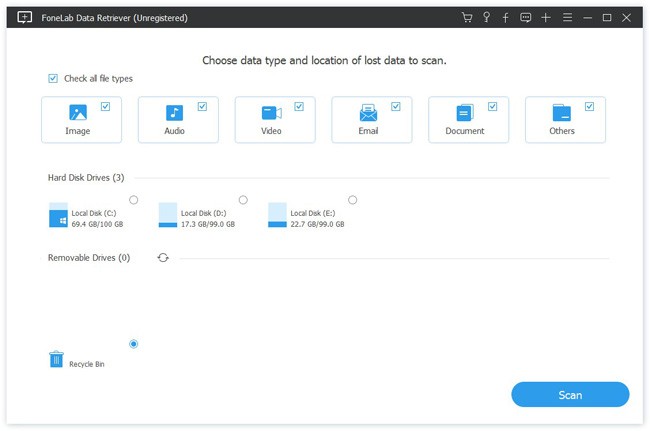 Step 3 Scan your selected data
Click Scan on the lower right corner of the interface. The program will scan your marked items quickly. Sooner, you can see recoverable files displaying in categories.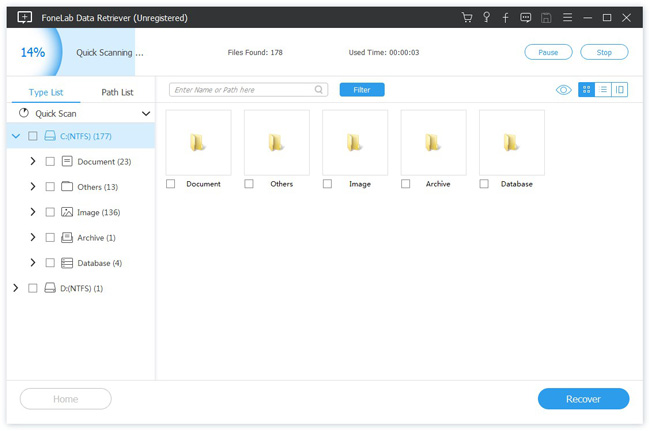 Step 4 Find one file quickly (optional)
Open one file to access all deleted and existing files. If you cannot find Seagate hard drive missing files, you can click Filter near the top. Set the file extension, created date or modified date based on your need. Then choose Apply to save the change.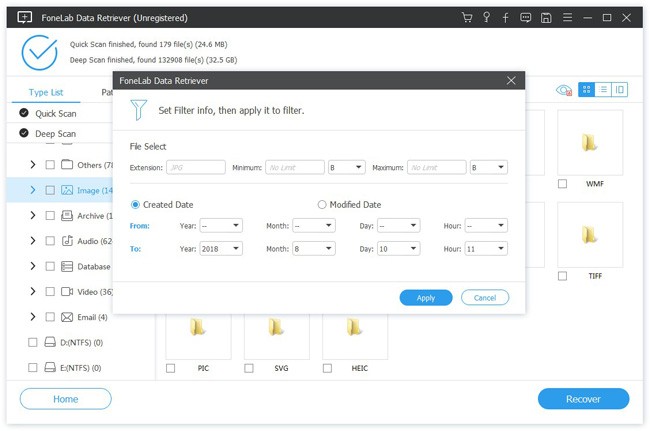 Step 5Complete Seagate hard drive recovery
Check before the file or folder you want to get back to the external hard drive. At last, click Recover to end up the Seagate file recovery process.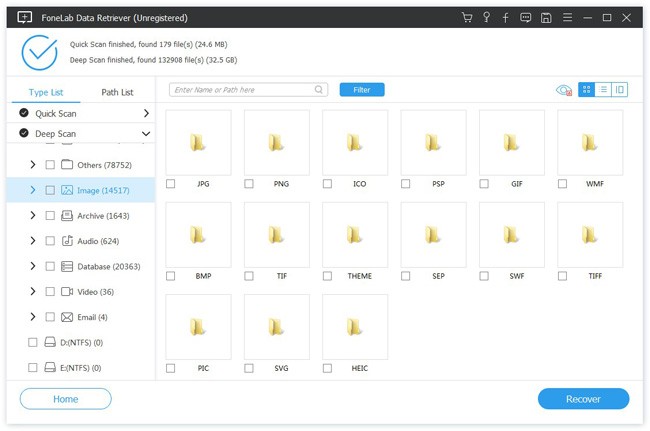 Be aware that you had better not save the recovered files to the Seagate external hard drive directly. All in all, if you want to get Seagate hard drive recovery service with low cost and high quality, FoneLab Data Retriever is always your first choice. Just free download the Seagate data recovery software right now!