Get Data Recovery Now
Recover the lost/deleted data from computer, hard drive, flash drive, memory card, digital camera and more.
[Ease]4 Methods of Unsaved Photoshop Files Recovery on Windows
As a Photoshop user, have you ever lost a Photoshop file because you didn't save it? Like many users, you may accidentally close Photoshop without saving the Photoshop file being processed, or Photoshop CC/CS suddenly crashes, so you cannot find unsaved file.
In this case, how can we get the unsave Photoshop files back? First, you should check the auto-saved Adobe Photoshop CS4/CS5/CS6, CC 2015/2017/2018. If you can't recover unsaved files or Photoshop files by Auto Save, there is also a Photoshop file recovery software that helps you recover unsaved Photoshop files and retrieve deleted Photoshop files after a crash.

1. Recover Unsaved Photoshop Files with Open Recent Tab
To restore Photoshop files in this situation, click on the File tab in Photoshop CS6 or lower version and find the Open Recent option. After moving your mouse over the Open Recent option, you will be able to see the file being processed and double-click to open the unsaved Photoshop file.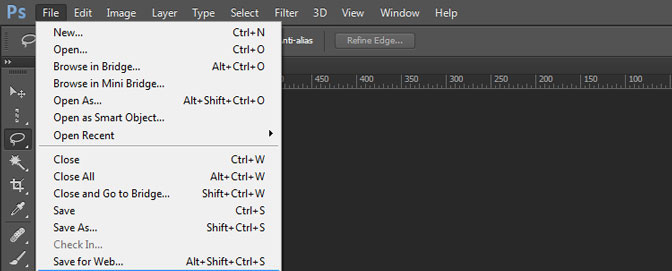 2. Restore Corrupted Photoshop File with Photoshop Auto Recovery Tool
If you have set up autosave and plan to save files often in Photoshop, then performing Photoshop file recovery is not that complicated. You can easily recover unsaved Corrupted Photoshop File by reading the following operation:
Go to: System drive(C:) /Users /your user name /AppData /Roaming /Adobe Photoshop /AutoRecover. (the specific path is slightly on different versions of Photoshop)
Then you will find the Photoshop files you want.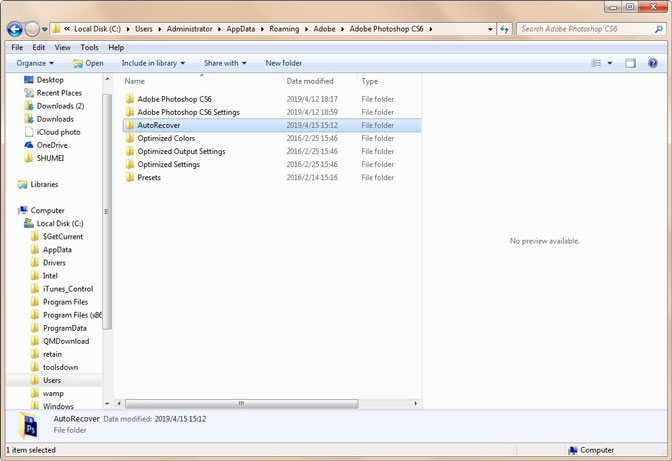 3. Rescue Lost Photoshop Files after Crash from Temp Folder
When working with Photoshop files, Photoshop uses Temp folders to save ongoing work. This is done to reduce the processing load imposed by the application on RAM. Even if Photoshop crashes, these files still exist in the Temp folder. More precisely, as long as Photoshop is not properly terminated, there will be temporary Adobe Photoshop files on the computer.
To one's luck, these crashed .psd files in Temp folder can sometimes act as a backup that can be used to recover Photoshop file after crash. Use the below steps to recover Photoshop file from temp folder:
Go to: System drive (C:)/Users/your user name /AppData/Local/Temp
Lastly rename the file extension from .tmp to .psd/.psb/.pbb accordingly to achieve Photoshop file recovery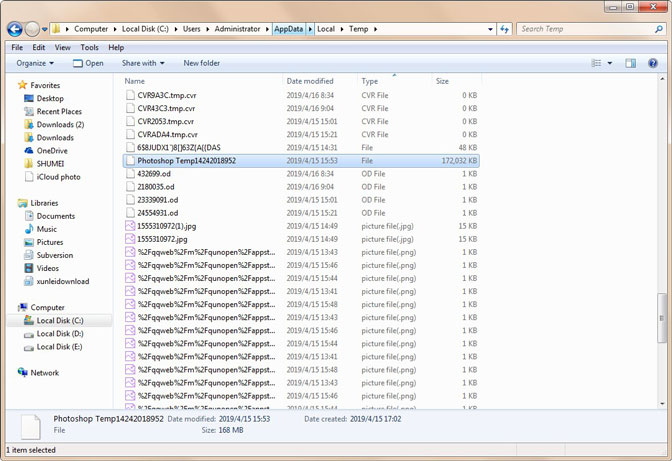 4. Recover Unsaved/Deleted Photoshop Files with Data Recovery Program
You can recover Photoshop Files, the safest and easiest way is using FoneLab Data Retriever. Even novices can recover deleted or lost files from Photoshop, SD card, hard drive and more effortlessly.
In addition, the software can also recover Word, Excel, Audios, Images, Videos, and other types of data.
Step 1 Luanch FoneLab Data Retriever, Select Image as the required file type, and select the location to delete the Photoshop file. Then click Scan and start scanning the target driver quickly.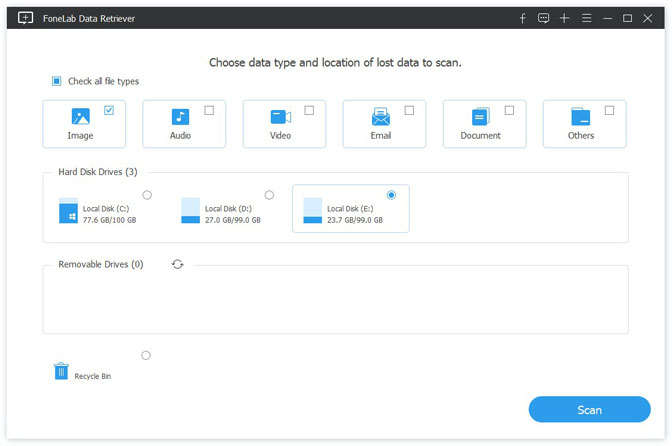 Step 2 Provide users with two modes: Quick Scan and Deep Scan. When the drive is scanned, you can preview the Photoshop file on the image folder. If you can't find the Photoshop file you need, you can continue to try the Deep Scan mode.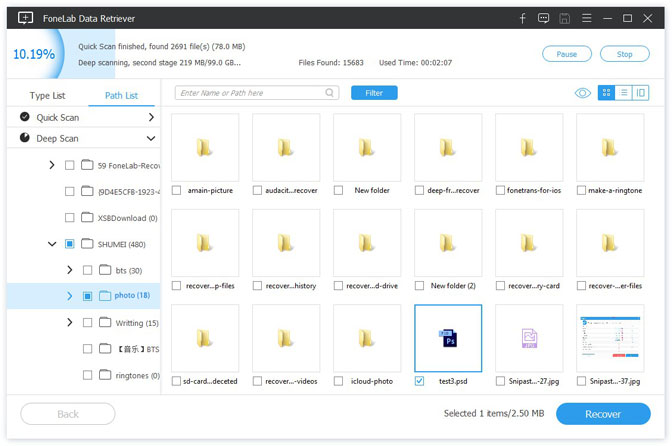 Step 3 After Deep Scan, find the deleted or unsaved Photoshop file in Image and check its check box in the file list. Then click Recover button to complete the recovery process. Then you can get the unsaved Photoshop file back.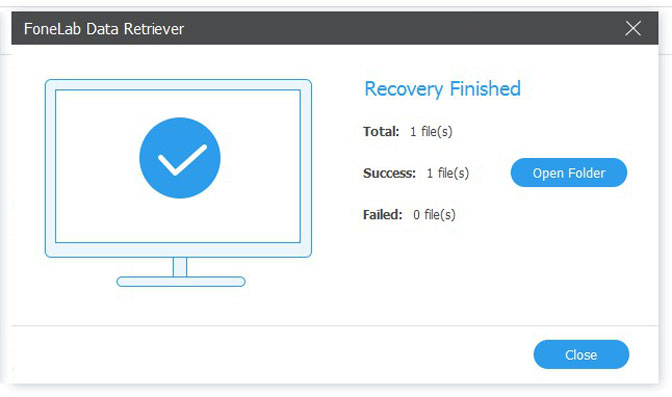 5. How to Turn on Your Automatic Backup Function
Photoshop:
To perform Photoshop file recovery from the AutoRecovery folder, you must first check whether this option is enabled in Photoshop CC or CS6.
To check whether AutoSave is enabled in Photoshop, click the Edit tab, then select Preferences at the bottom, and now select General and find the File Handling tab on the left.
In the File Handling section, select each check box of File Saving Options. The drop-down menu allows you to increase or decrease the automatic save interval. Only when autosave is enabled in the photo will this method restore the Photoshop file after the crash.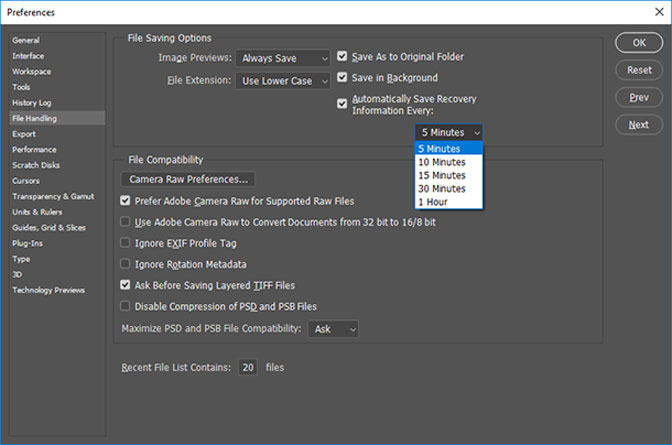 Hard Drive:
You can store the backup file on an external storage device or use the Windows backup utility to back up the Photoshop file. Windows creates a shadow copy of the file and stores it as a recovery point. All you have to do is enable this feature. Check if your system restore is enabled or disabled. To enable it, perform the following steps:
Go to the Control panel and click on System Protection.
Under Protection Settings, make sure the setting is ON.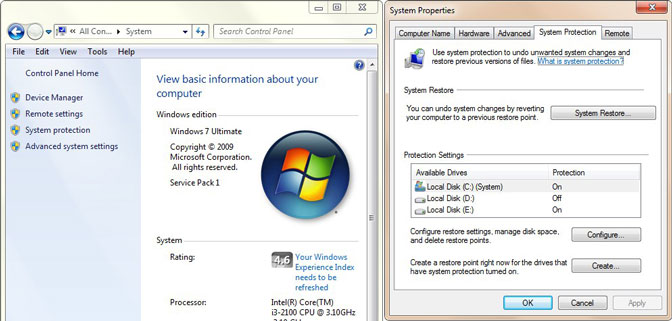 If you want to recover lost data from dead hard drive, you can refer to how to recover data from dead hard drive on Windows.
Conclusion
In order to recover your unsaved Photoshop file, FoneLab Data Retriever is the right choice for you.
This software will guarantee the data safe, when you retrieve lost files, it does not store any of these data to its server.
Just feel free to download it to your computer and see if your documents can be restored.
If you have any other query about unsaved Photoshop file recovery and alternatives, you can share more detailed information in the comments.