Recover PC Data Now
Recover the lost/deleted data from computer, hard drive, flash drive, memory card, digital camera and more.
Ultimate Guide to Recover Myspace Account and Files in Minutes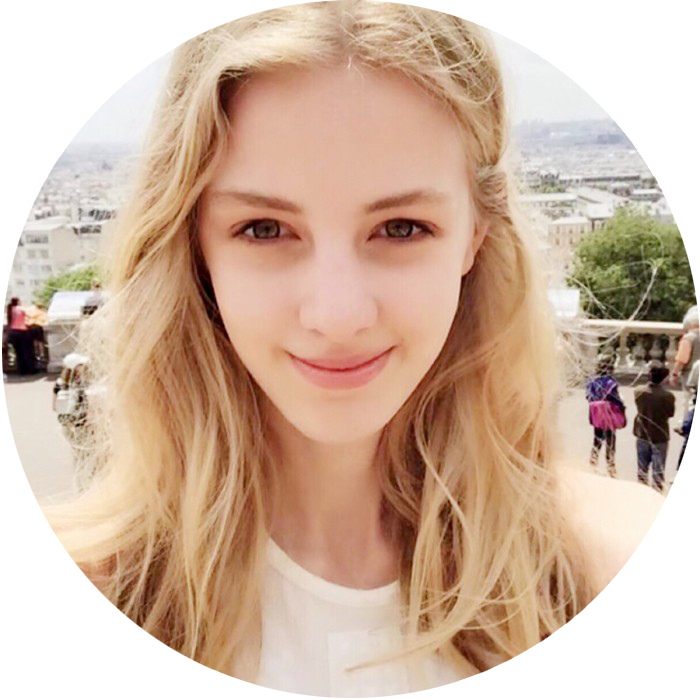 Updated by
Somei Liam
/ Dec 29, 2020 09:20
Myspace is a wonderful online community. Here, you can make more new friends through your friends. By creating a private community on Myspace, you can share photos, logs, and hobbies with an increasing number of common friends.

Myspace is an online community for Friends talks freely here, singles meet with each other here, producers are here to communicate with their fans, keep in touch with your family here and sketch the family tree and professionals expand their contacts here.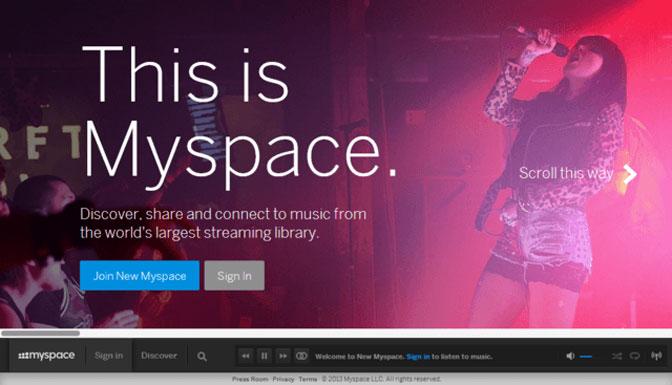 After so many years, in the process of login again and using Myspace account, people often encounter problems such as forgetting password, forgetting how to use it, or trying to retrieve the local files that have been uploaded to upload again. Today we will discuss these problems.
1. What Should We Do If We Forget the Password/Email of Old Myspace Account
In social networking development, everyone has an account and password on various websites used on the Internet, but a large number of accounts and passwords are very easy for people to confuse or forget. The truth is that you definitely aren't the only one out there who might have forgotten their password and now need to recover their account.
When we forget our password but we want to log in the account again, what should we do? Here we will discuss what we should do to fix Myspace login problems.
How to See Old Myspace if You forgot Password
When you forget your password of old Myspace account, you will need to reset it to recover your old Myspace account. Please follow the steps below:
Step 1Open Myspace homepage, and click Sign in, then go to Forgot Password?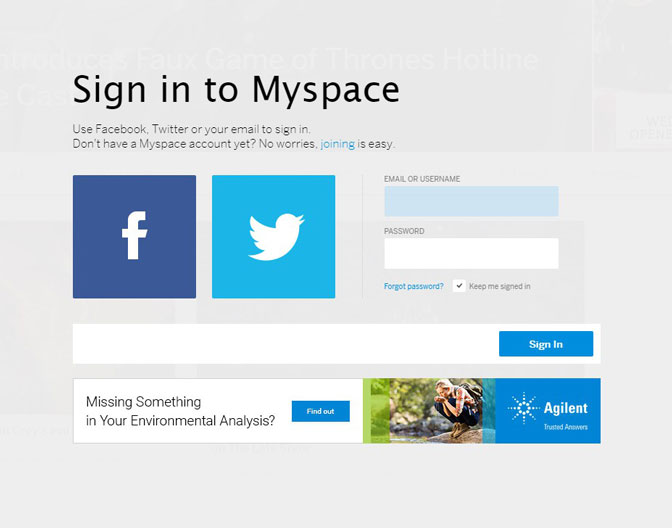 Step 2Type your email address or your username, then click Submit.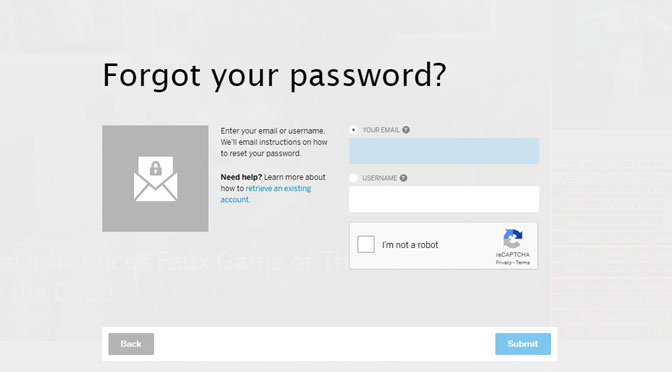 Step 3Check your email inbox to see if you've received an email from Myspace. Open the received email and click the password reset URL in the email.
Step 4Enter a new password, then you can use your Myspace account again.
How to See Old Myspace if You forgot Email
If you forgot the email only, you can easily use your username to log into your account and you will be required to enter your password.
Tips:
Please note that sometimes you may not be able to find password reset email immediately. This is possible for messages to be filtered into your spam or junk folder, so be sure to check these as well as if you do not receive mail immediately.
In addition, when you enter a new password, it must be strong and unique. Don't reuse the old password because it's easier. We rarely think of passwords, but the truth is, passwords are like keys to our house. It's just that we should have copies of these keys, but the more common they are, the more vulnerable they are to intrusion.
2. Simple Method to Recover or Find Your Old Myspace Account Information
When Myspace was launched in 2003, the social networking site was once popular, but its popularity has declined in recent years. In its heyday, you may have created personal data on your website.
Even if you haven't actively used Myspace for years, your profile is likely to be active. Like a time capsule, if you dig deep enough on Myspace, you can find your old page 10 years ago. Now how to find back the photos from 10 years ago?
Step 1Go to Myspace and Sign in. If you don't remember your password, you can reset the password of your old MySpace account by referring to the Part 1 above.
Step 2 Go into the Mixes page.
On a desktop computer: click on the Mixes link. It'll be on the left-hand side of the page.
On a mobile device: click on the drop-down menu on the top left and click your profile name under You.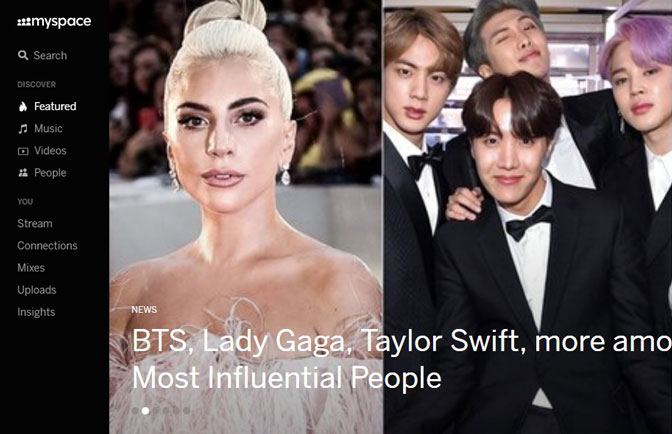 Step 3 On the Mixes page, click on Classic--My Photos and relive all of your former glory.
3. Uploaded Files Recovery Method of Myspace Data
What should I do if the files on our account are lost or deleted? Of course, I mean those files that have been uploaded but the local files have been deleted. When we change an account and want to retrieve these files and re-upload, how can we retrieve these files?
Here I will recommend a practical software called FoneLab Data Retriever, which can easily and quickly restore the deleted files you want and save them to the location you want to place.

FoneLab Data Retriever
FoneLab Data Retriever - recover the lost/deleted data from computer, hard drive, flash drive, memory card, digital camera and more.
Recover photos, videos, contacts, WhatsApp, and more data with ease.
Preview data before recovery.
Step 1 Install FoneLab Data Retriever on computer and launch it, and then choose the file type and location, then click Scan to start scanning for deleted files.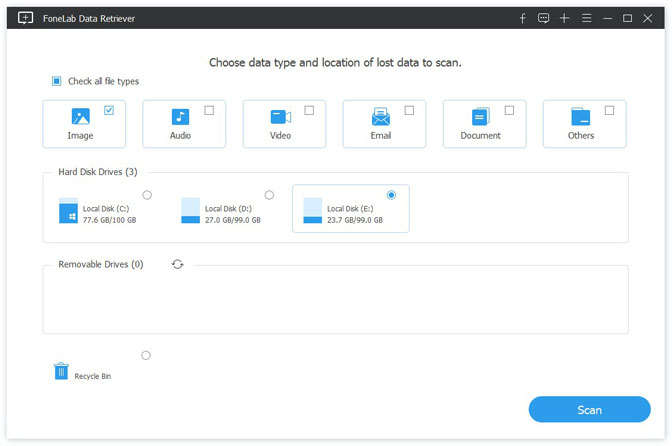 Step 2 You will see a list of recoverable files. Select those you want to recover and press Recover to save them. Then you can get your files back.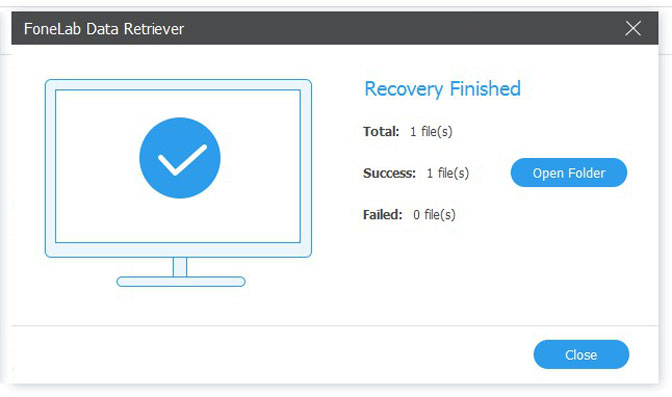 Not only can recover deleted files from computer, but also can recover lost files from damaged SD card, flash drive, SD card, etc. FoneLab Data Retriever has a 30-day free trial; why not download one and try it?
4. More Questions & Answers of Myspace
1. How to Find Your Old Myspace Profile
Visit myspace.com and search your name in the search bar, all your public profile will be listed.
2. How to Delete Myspace Account
Go to https://myspace.com/settings/profile and log in your account. Scroll down to click the gear icon, choose Account > Delete Account. You will be required to select a reason, and then click Delete Account again.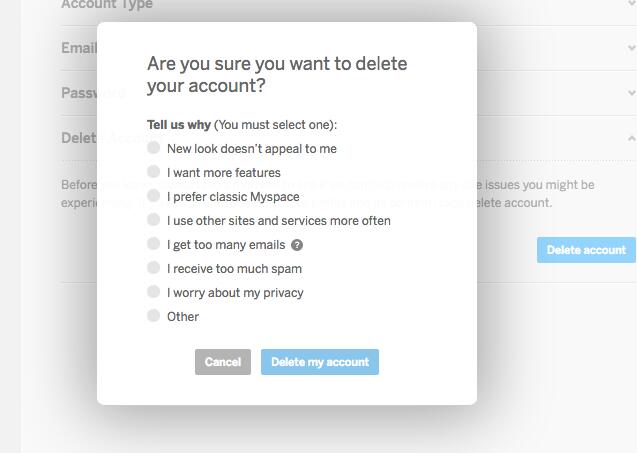 If you have any questions or comments about Myspace use, feel free to let us know in the comments below.