Recover PC Data Now
Recover the lost/deleted data from computer, hard drive, flash drive, memory card, digital camera and more.
The Simplest Way to Recover Lost Files after Deep Freeze on Windows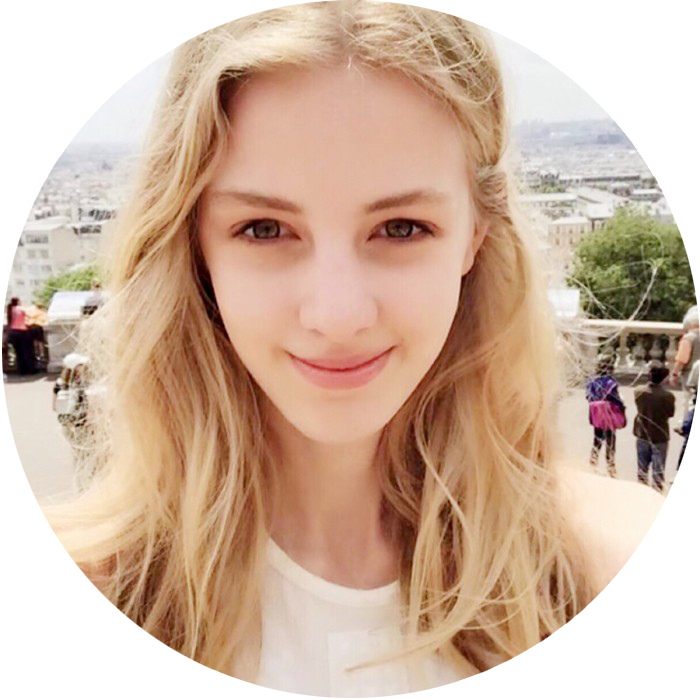 Updated by
Somei Liam
/ Dec 29, 2020 09:20
Supposing that you've ever wanted to maintain a system state to keep it secure and not allow any changes, then you might want to try deep freezing your Windows computer. Unlike a factory reset, which wipes everything back to the manufacturer's default, a deep freeze allows you to create a specific system state that you want your computer to restore back to.
If you are a Deep Freeze user or a victim of loss of files due to Deep freeze like in the above-mentioned scenario, then don't worry. There is a way you could recover lost files after Deep Freeze-rescue your data deleted after running Deep Freeze application by using FoneLab Data Retriever.

1. What is Deep Freeze?
Deep Freeze is a software driver that safeguards hard drive reliability by redirecting certain data which is being written to the hard disk. With the usage of Deep Freeze, it is possible to grant unrestricted access to your system and at the same time it makes sure that any changes made to your computer through regular use like installation of unauthorized program, configuration changes, unintentional installation of malware and viruses, etc.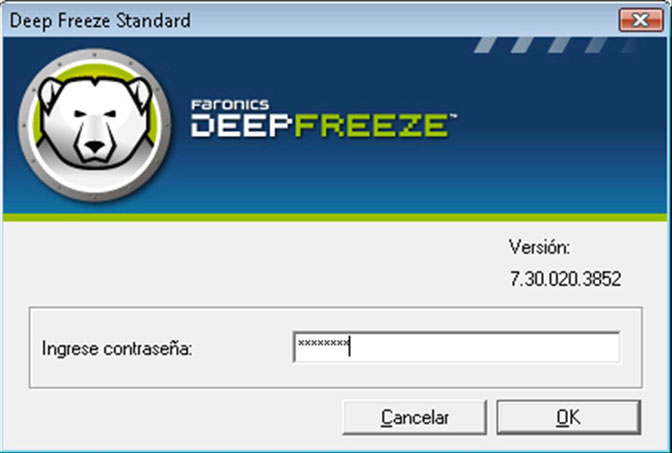 When you restart the computer in which you have installed Deep Freeze, it will remove all changes made to the system since the last restart. It will also remove any data files saved on the local hard disk i.e. on your Windows "C" drive. So if you wish that the changes should still present when the computer is restarted, you have to disable Deep Freeze application and enable it whenever necessary.
2. Recovery Method Lost File after Deep Freeze
However, if you are late to do so and lost your data then don't worry. You can rescue your data deleted after running Deep Freeze application by using FoneLab Data Retriever.
It is recommended to use FoneLab Data Retriever Software in order to restore files that have been lost due to Deep Freeze in simple steps. It will help you to recover your lost data in original form. It operates in the read-only mode which reads the required data and copies it to the desired location.

FoneLab Data Retriever
FoneLab Data Retriever - recover the lost/deleted data from computer, hard drive, flash drive, memory card, digital camera and more.
Recover photos, videos, contacts, WhatsApp, and more data with ease.
Preview data before recovery.
Step 1 Download the FoneLab Data Retriever and install it.
Step 2 Launch FoneLab Data Retriever. Choose the file type and location, then click Scan.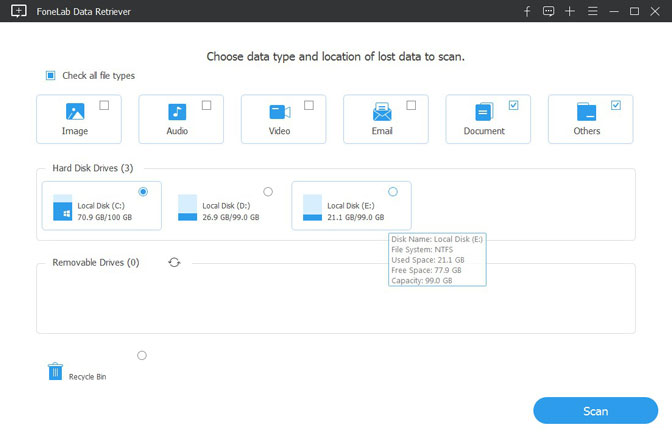 Step 3 The software will start quickly to find lost data on the selected location. After the Quick Scan, you can see the scan result on the interface. If you can't find lost files, you can try Deep Scan, but it will take more time.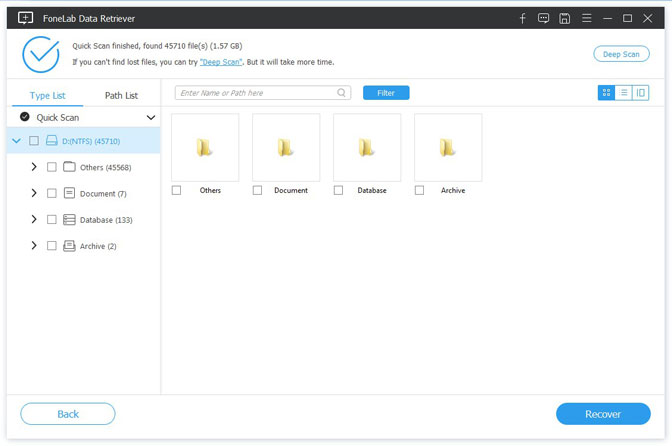 Step 4 Check the scan results in each section to find the data that was unfortunately erased, select the files you want, click Recover then you will get the lost file back.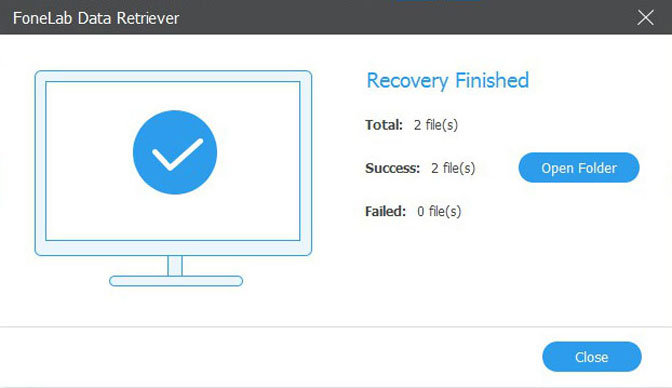 3. Uninstall Deep Freeze-Detail Steps
Operation 1: Uninstall Deep Freeze with password
Disable the Deep Freeze before uninstall:
Press Shift key, double click Deep Freeze icon and open Deep Freeze Standard.
Enter your password, select Boot Thawed.
Restart your computer.
If successful, restart your computer and boot it in normal mode. There you can see the Deep Freeze icon will be marked X, meaning it has been disabled.
Find installation file and uninstall it using the installer.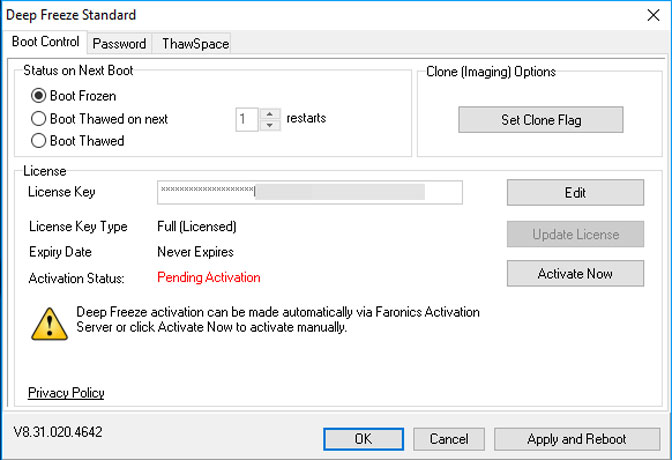 Operation 2: Uninstall Deep Freeze without password
In the event of the password being forgotten or not knowing it, there is a solution. The trick is to use Windows Task Manager under debugging mode and kill the process associated with Deep freeze. After this one can restart and boot normally.
Restart your computer.
Press DEL, F10 or F2 while the computer starts up to enter the CMOS setup.
Change the date by 10 years, save, and then restart your computer.
Before the Windows logo shows up, press F8.
When prompted, choose Debug mode or Debugging Mode.
In Debug mode, select the OS you use – (for example Windows XP Pro).
When Windows PC starts, wait for the welcome screen to appear and get ready to press CTRL+ALT+DEL as soon as the desktop appears.
End "DFServ" program.
Find the file of Deep Freeze and delete it.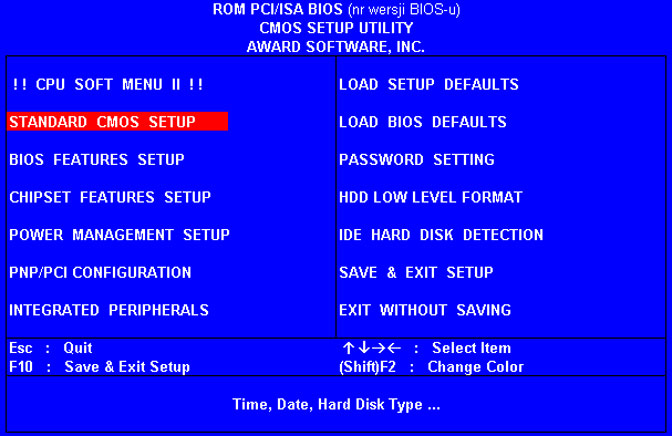 With Deep Freeze, worries of malware, slowdowns, file congestion, unauthorized applications, and hard drive degradation is common which may the results in loss of important files. So it is advised to keep a backup copy of necessary files.
Conclusion
Whether you just want to protect your own computer or a whole bank of them, deep freezing a system can come in very useful. No longer do you have to worry about anything troubling your system again – simply restart and the changes are gone!
You don't even have to use these programs permanently. For example, there might be times where you let someone play around on your system and you could enable one of these utilities prior to the fact in order to maintain your preferred state.
In addition to restoring lost files, this software can also recover images, videos, audios, emails and other types of files from hard drive, computer, flash drive, digital camera, and more
This reliable data recovery will guarantee that it won't store any of these data to its server when you retrieve lost files. Whatever the reason for data loss, you can download this software to try out.