iPad iCloud SMS Recovery – How to View Text Messages on iCloud

"When I clear spam messages, I deleted some important conversations by accident. I have backed up my iPhone before that happened, but I am not sure the messages I deleted are in my backup file. Can I access the content of my backup?"
Even with the advent of various social software, the role that SMS plays in our daily lives is still irreplaceable.
Apple users can send and receive messages as iMessages or SMS. You may not distinguish between them. Actually, These two messages are sent with different bubble colors. One is blue, another one is green.

Because the cost of sending an iMessage is close to zero, there is a flood of spam in iMessage. As the result, many users tend to send text messages instead of iMessasges.
Disable iMessages on iPad
a Navigate to Settings > Messages.
b Turn off the iMessage.
Some text messages may contain crucial information or record an important moment in your life. But it is such a common thing that we lose these messages by accidental deletion or version upgrade.
Is there a way to recover deleted text messages on iPad?
Luckily,
Apple has taken this question into account. Users can back up all the data on iPad with iCloud in case of data loss.
If you are sure your deleted text messages are stored in an iCloud backup file, you can easily recover deleted text messages from this backup file.
If not, then you need a recovery tool to access the content of the iCloud backup.
FoneLab – iPhone Data Recovery is a reliable data recovery tool, which can help you view the content of a backup file.
Let's go into more details.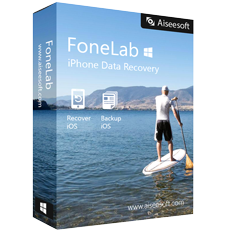 Want the Easiest Way to Recover iPad SMS?

FoneLab - iPhone Data Recovery - recover the lost/deleted iPad data including SMS from your backup or device.
①Connect > ②Scan > ③Recover
iOS10 and earlier version have a system bug that the deleted messages can be searched via Search.
When you accidentally deleted the important text messages, you can try the way first.
See if the Search function of Messages is open.
Step 1: Go to Settings > General > Sirir & Search on your iPad.
Step 2: Check if the switch next to Messages is open.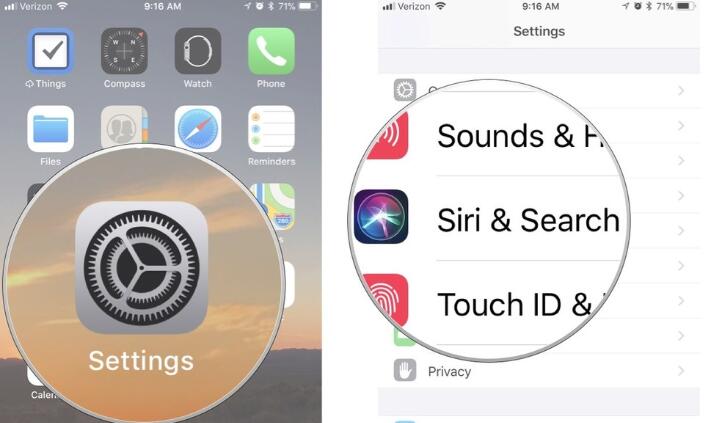 Then you can access the deleted text messages if you remember a word contained in the deleted text messages. The deleted messages will appear as prompts, but cannot be touched to view all content.
Step 1: Slide down the homepage on your iPad.
Step 2: Enter the contained words in the search box.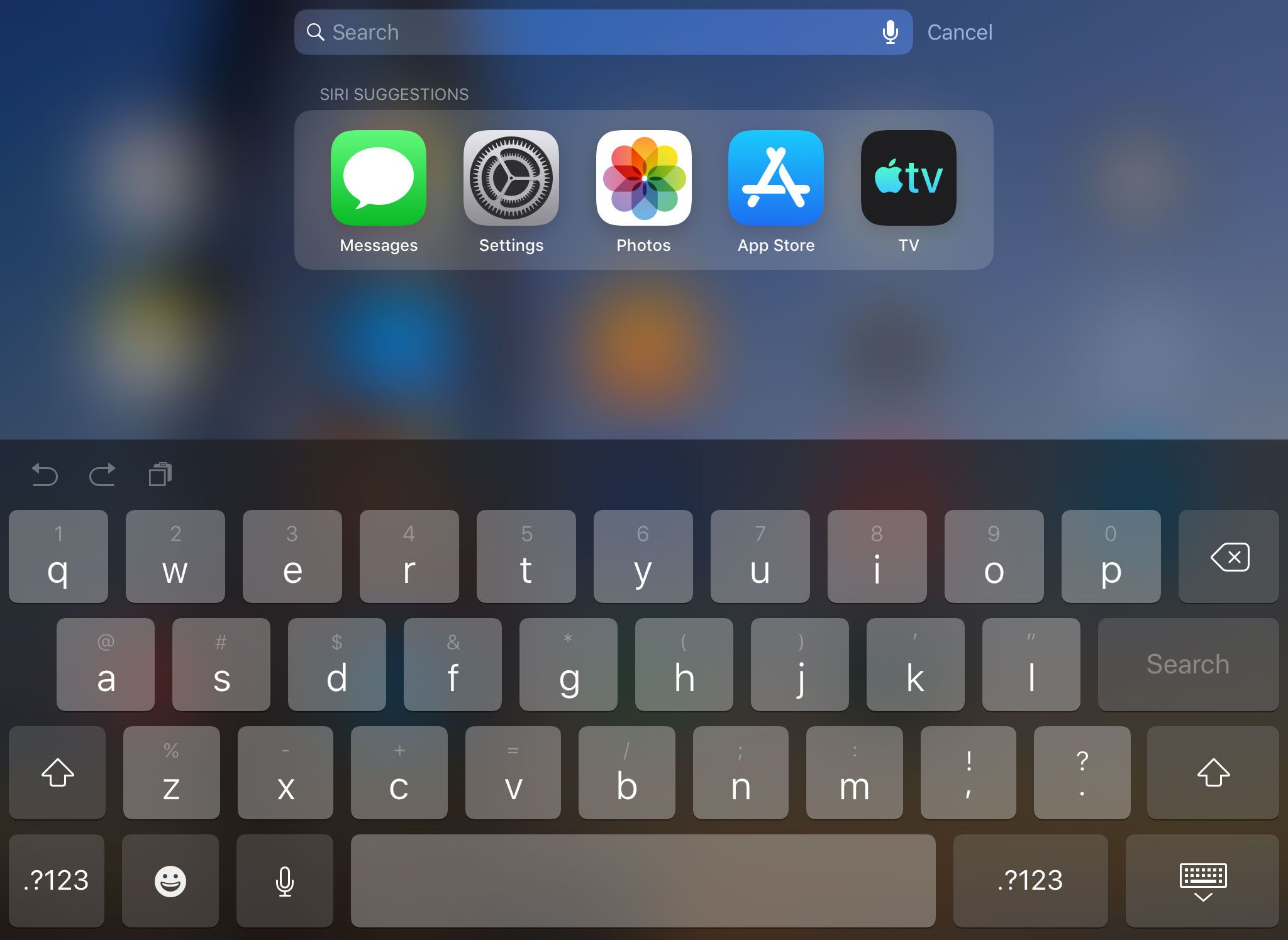 While you have synced messgaes via iCloud already, you can try to turn off the Messages on iCloud for minutes and then turn it on again through Settings > [YOUR NAME] > Messages.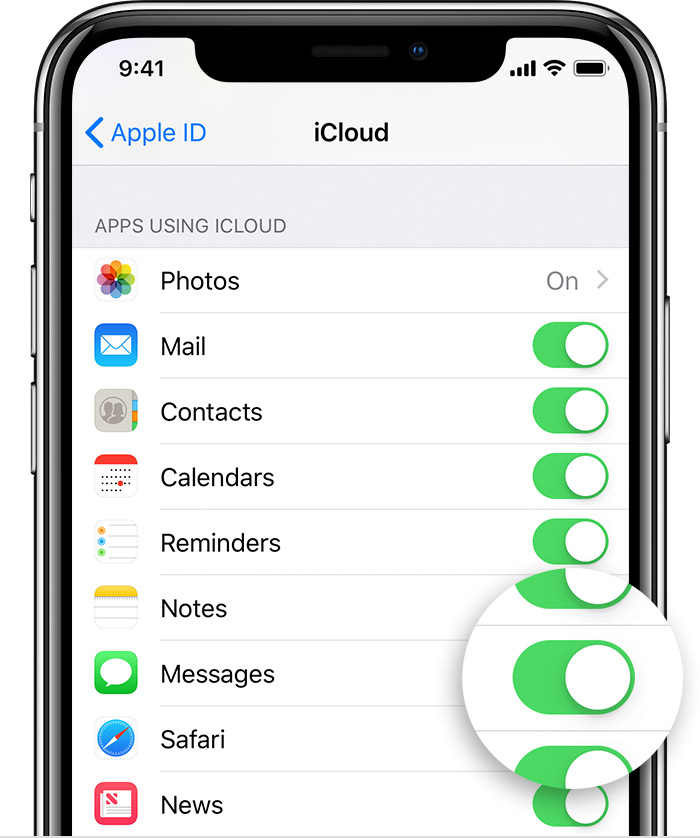 You may have realized the importance of regularly backing up your iPhone. If you do this, you are likely to recover the lost data.
As a backup tool, iCloud helps you backup messages on iPad easily and safely. But the backed up messages are not allowed to be viewed online or offline. You will need to restore iPad messages from iCloud if you want to view them.
But you must be aware of the truth that you have to factory reset iPad before restoring from iCloud backup. That means you may lose current contents on iPad. If you don't want that to happen, you should back up the current data in advance or turn to the next method.
Anyway, let's see how to restore iPad with iCloud.
Step 1: On the iPad, go into Settings > General > Reset > Erase All Content and Settings.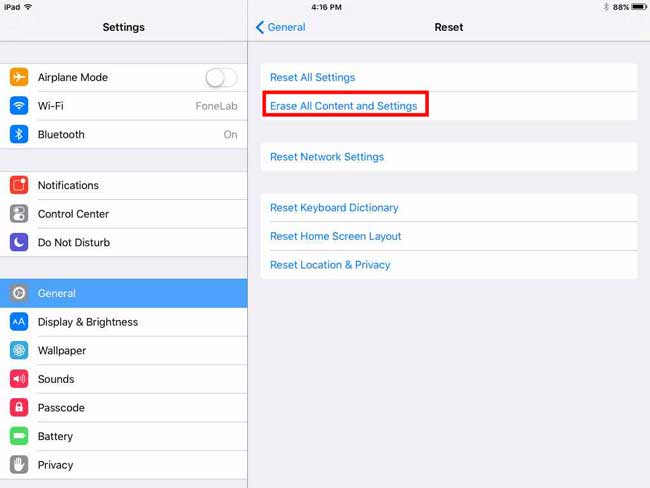 Step2: Ather the device restarts automatically, follow the onscreen setup steps until reaching the Apps & Data interface.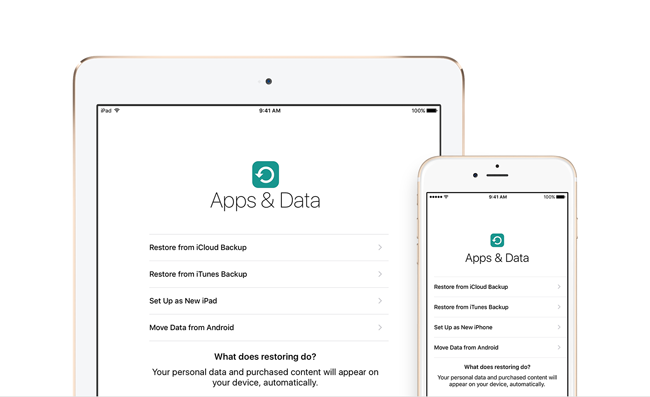 Step 3: Choose Restore from iCloud Backup from the backup list.
Step 4: Sign in your iCloud account.
Step 5: Depending on the date and size of each backup, select the most relevant one to restore. It will take a few minutes to an hour to complete the restoration
Is it possible to restore the deleted text messages without affecting other data on iPad?
Read on to get the answer…
The most recommended way is to access iCloud backup and selectively extract the individual file from iCloud backup with no other data loss.
It is achievable with the help of a third-party tool.
FoneLab – iPhone Data Recovery is designed to recover various iOS data, which lets users preview the content of the backup file and extract data they want.
Please follow the detailed steps:
Step 1: Click the above links to download the software on your PC or Mac accordingly.
Step 2: Install and launch this software.
Step 3: Select iPhone Data Recovery > Recover from iCloud Backup Files.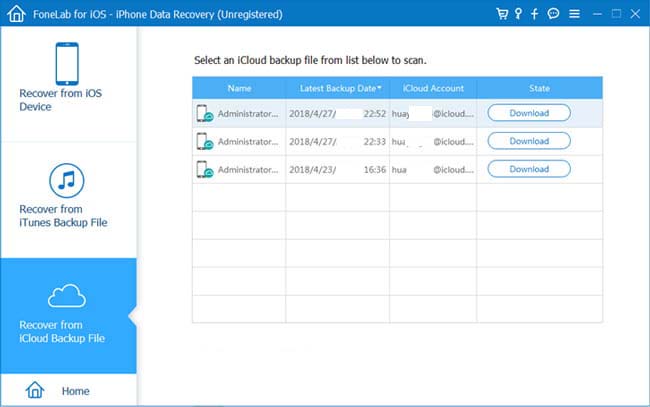 Step 4: Log in your iCloud account in order to get access to iCloud backup.
Tip: Have problem to log in your iCloud account? Perhaps you need to turn off Two Factor Authentication.
Step 5: You will get the list of all backup files, choose one to download and start scan.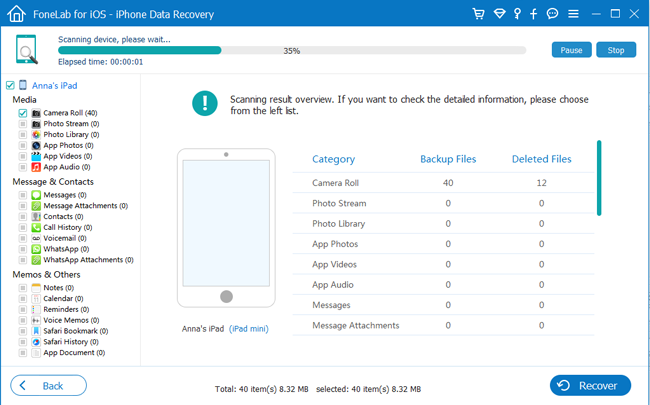 Step 6: Wait for scan process to finish, the software will list the different type of files in catalogue.
Step 7: Click Messages from the list on the left sidebar and preview the content on the right.
Step 8: Check the items and select a single item or multiple items to recover. The recovered messages will be saved to your computer in the form of HTML.
Even more,
This software is able to recover iOS data in three recovery modes. In addition to restoring data from iCloud, it can also recover data from iTunes and iOS device.
It can also recover safari history from iCloud.
Whatever, You can try it for free before you buy it.
Free Download
Free Download
Related Articles: