Recover iOS Data Now
Recover your data from iPhone to computer easily.
How to Access iCloud Backup
Apple only offers 5GB free of iCloud storage for users. If you've used iCloud for a long time and the iCloud backup files take too much space, you may want to delete some old iCloud back up files so that you can release some storage space. Or you want to keep the optional contents from iCloud backups to your computer instead. However, the key problem is how to access iCloud backup. There are certain ways to get access to iCloud either from your iPhone and iPad or a computer. Read below article to learn in minutes.
Method 1: Access my iCloud on my iPhone/iPad/iPod.
First of all, you need to sign in your iCloud account(Apple ID when you set up your iPhone/iPad/iPod in the beginning) on your iOS device. Then Tap on Settings - iCloud – Storage – Manage Storage for iOS 10 or above, or Settings - iCloud – Storage & Backup – Manage Storage for earlier version of iOS to view iCloud backups and tap on the backup files you want to remove from iCloud. But just keep in mind to back up those files to the computer first in case that you want them back someday. You May Like: How to backup iOS device.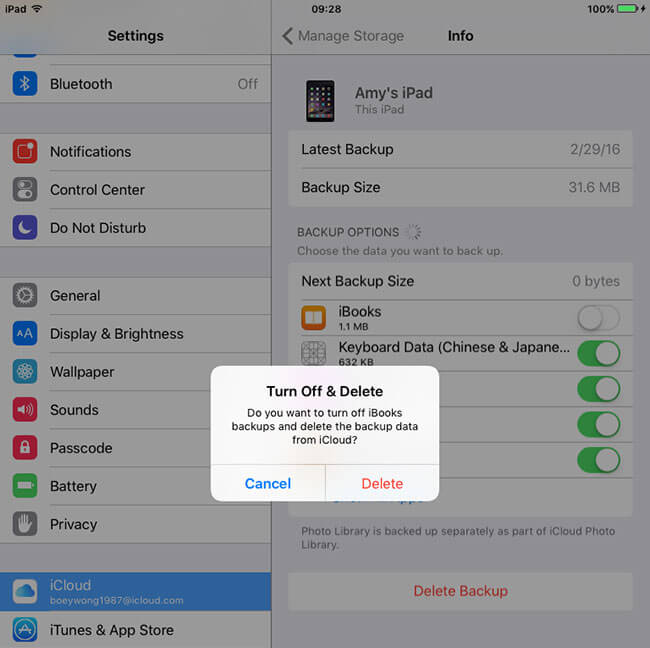 Method 2: How do I access my iCloud backup by logging on iCloud.com
Apple allows you to access iCloud backup from your computer via any web browser. But how to View iCloud Backup then? Follow below few steps to achieve this goal.
Step 1Open the web browser and log into iCloud.com.
Step 2Sign in with your Apple ID user name and password.
Step 3Now you can view iCloud backup files like photos, contacts, mail, calendar, notes and reminders, etc.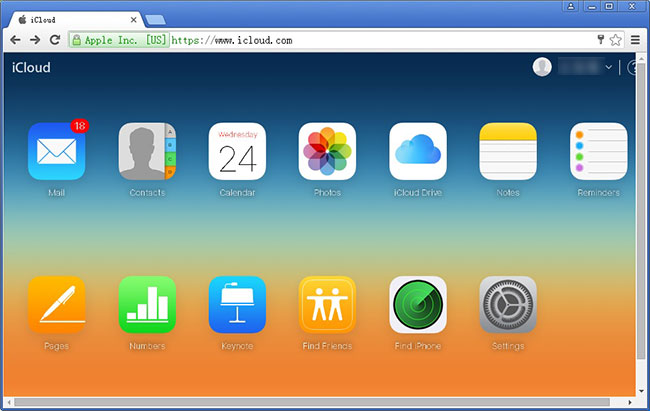 However, you'll realize that you can only check parts of the data, some other files and settings like text messages, iMessage, ringtones, wall paper, recorded videos, app and more cannot be seen. Because Apple doesn't allow you to access them in iCloud. If you want to download iCloud backup including these files, you may need to transfer them directly to your computer by using FoneTrans for iOS.
Method 3: Accessing iCloud by iCloud Control Panel.
Apple offers one more method to help you get access to iCloud backup. That is iCloud Control Panel. But for PC users, it is only compatible with Windows 7 or later. If you are running Windows Vista or lower, I am afraid that this option is not suitable for you.
Step 1Download iCloud Control Panel.
Step 2Download and install iCloud Control Panel on your computer.
Step 3Once the installation is complete. Open it and enter your Apple ID user name and password to sign in.
Step 4On the iCloud Control Panel, now you are allowed to choose and access certain data from your iCloud backup.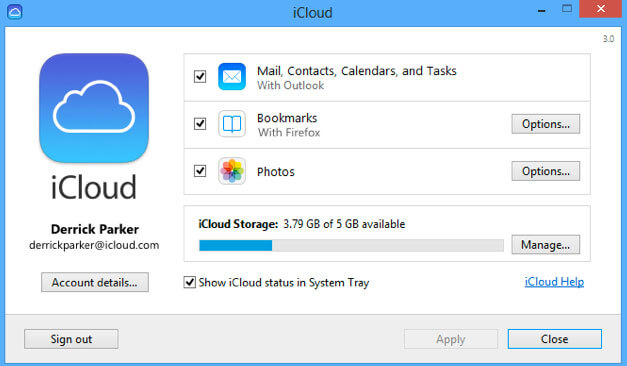 The files that could be downloaded is limited to photos, mail, contacts, etc. other data indicated in method 2 which can't be seen isn't able to extract neither.
Method 4: How can I access my iCloud by FoneLab for iOS
As methods I mentioned above, Apple doesn't provide users much control of iClould backup. And for sake of security, Apple never tells you where is iCloud backup files is. Even though you finally find your iCloud backup files, you can't open those files. Now I am going to introduce a better option for you to manage your iCloud back up in a workable and well-organized way.
FoneLab iPhone data recovery provides professional and easy way to access iCloud backup. Allow you to view 19 different types of data and extract data from iCloud backup. FoneLab provides both Windows and Mac versions. See how it works by following steps.
Step 1 Download and install FonLab for iOS Data Recovery on your computer.
Step 2Launch the software and connect your iOS device to the computer and select Recover from iCloud Backup File.
Step 3Sign in to iCloud with your Apple ID and password. If you forget the password, please reset Apple ID password.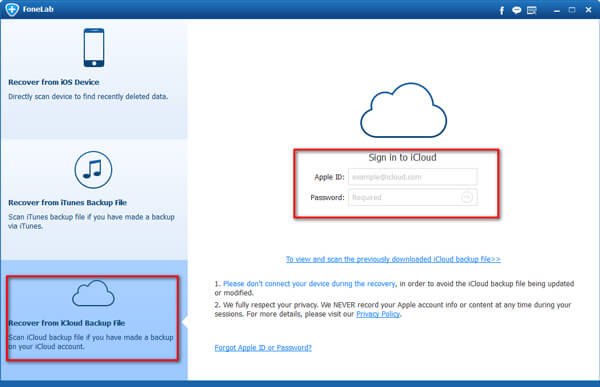 Step 4Select an iCloud backup file from list below to scan.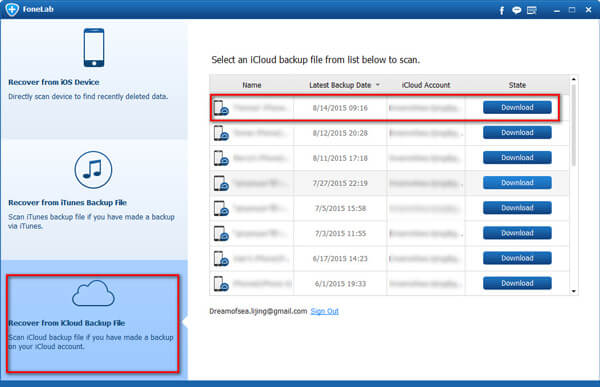 Step 5Now you can select whatever contents you want to extract from iCloud backup to your computer.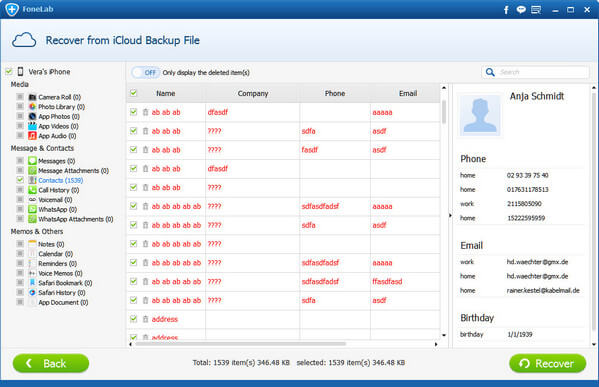 You can use it to view text messages on iCloud, restore reminder from iCloud and more.
You can also use the software to restore iPad from iCloud backup or extract iTunes backup for iOS device. The most advantage is that you have an option to recover only what you want, comparing with common recovery way via iTunes or iCloud. And you will not lose your existing data. Certainly, it is achievable to restore bookmarks in safari or other iOS data.