How to Recover Music from iPod with Ease(3 Simple Ways)
When you opened up iPod to listen to the music, you find everything is gone.
It should be an awful experience that you cannot accept.
How to retrieve the music from iPod, especially the free downloaded music for iPod?
The article explains different ways to recover music from iPod. You can have the detail from the article.
You can also use these methods to recover music from iPhone.
1. Retrieve Music from iPod with iCloud
People used to store their data on cloud service as it is convenient and safe for users. They can manage their files, photos, contacts and more without a computer. What they need is their device and internet connection only. One of the convenience is they can backup and restore their data without equipment limitation.
Well,
Do you know these imprortant steps to backup your music to iCloud?
Connect your iPhone with Wi-Fi.
Go to Settings > [your name], and tap iCloud. If you're using iOS 10.2 or earlier, go to Settings, then scroll down and tap iCloud.
Tap iCloud Backup. If you're using iOS 10.2 or earlier, tap Backup. Make sure that iCloud Backup is turned on.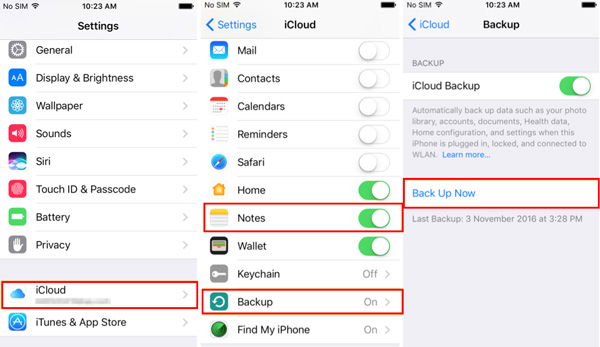 Tap Back Up Now. Stay connected to your Wi-Fi network until the process completes.
After backing up iPod data on iCloud, if you want to restore data from backup file, you need to read below tips...
Factory reset your iPhone through Settings – General – Reset – Erase All Contents and Settings.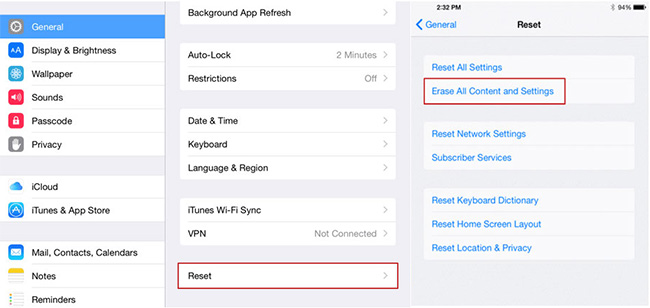 Sign in iCloud and choose an iCloud backup to set up your iPhone.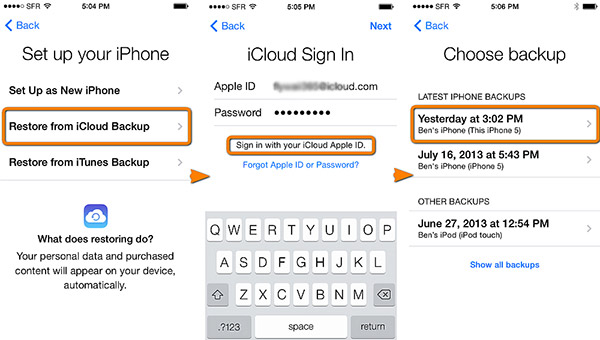 You can also use above-mentioned ways to backup iPhone data.
2. Retrieve Music from iPod with iTunes
iTunes might be the top way to backup and restore your iOS data with computer because its securety. The data will be transfer via USB cable, you don't need to worry about the data disclosure or data loss.
Option 1
It is no doubt that you can recover your backed up data with simple steps as below.
Open your iTunes on your computer and then connect your iPhone onto it.
Click device icon when it appears, then click Summary from the sidebar.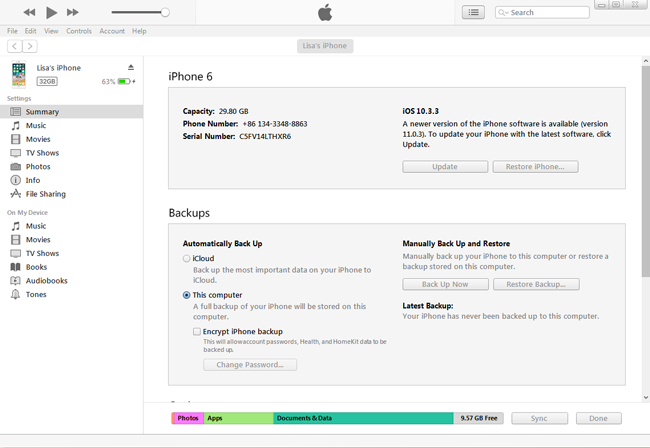 Select Back Up Now under Manually Back Up and Restore.
Click Done.
It is obviously that above-mentioned ways will overwrite the data on your device.
So,
Below are something you have to know if you don't like to what I said...
Option 2
Just make sure the songs are not overwritten when you retrieve music files from iPod, the deleted songs might be damaged for the situation.
The following methods should be the correct way to get deleted iPod music back.
1. Prevent Auto sync to overwritten the iPod music for recovery
Do not connect iPod with computer to sync with iTunes. Just open iTunes, and then tap on the Edit > Preferences > Devices. Check the option for Prevent iPods, iPhones and iPads from syncing automatically.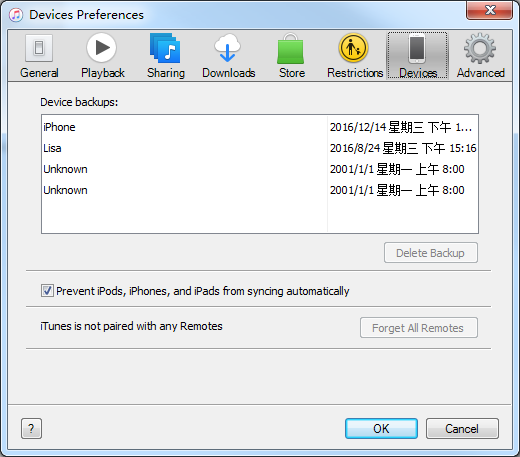 2. Enable Disk Use to manually retrieve the deleted iPod music
You can connect iPod to the computer now. Click the Summary tab in the main Windows and activate the Enable Disk use option.
3. Recover the deleted music into a new folder to your computer
You can find the iPod as a removable driver and choose the songs from the Music folder. And then copy the songs to recover the deleted music file.
4. Import the recovered music folder to iPod
Rename the music files as the original name, and then you can put the folder back to iPod to recover the deleted songs.
3. Recover iPod Music with iOS Data Recovery
The way to manually recover deleted iPod music might be a little difficult. And you still have the risk to destroy the accidently deleted iPhone music forever.
One more important thing is that...
iTunes cannot recover the deleted iPod music if it not purchased from iTunes,
That is,
You might lose free downloaded music for iPod.
iOS Data Recovery should be a perfect choice to solve the problems. The program not only enable you to get deleted iPod music back, but also help you recover iMessages from iPhone.
4. How to recover deleted songs from iPod
Connect iPod with PC, and then click the Start Scan button to scan the iPod to retrieve the iPod songs.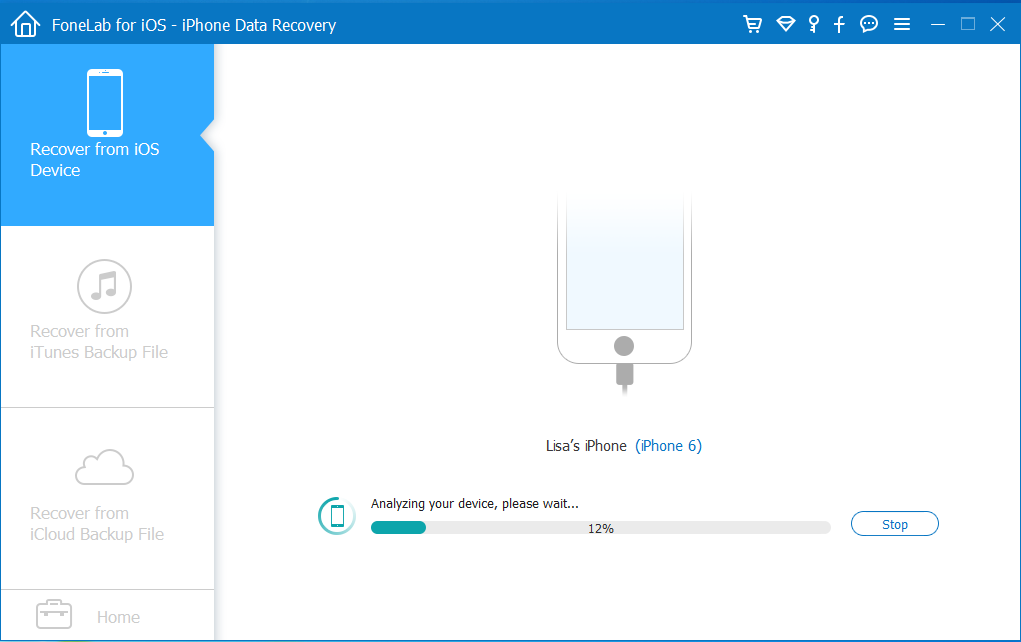 You can choose the deleted files. Preview the music file to select the one you want. Click the Recover button to recover all deleted iPod music.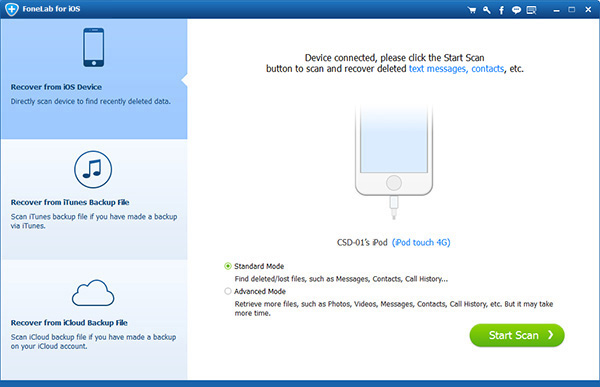 The program is able to scan all the songs of the iPod, you can get the free downloaded iPod songs back. It is similar to recover iPhone music, just have more detail from the link.
Related Articles