iPhone WhatsApp Recovery - 100% Recovery WhatsApp Messages and Attachments
Recently many people are asking for help: how to restore WhatsApp deleted messages from iPhone. For example:
"How can I recover deleted WhatsApp chat history from my iPhone 8? I deleted it and soon realized that I hadn't saved the new contact from the conversation between one of my friends. Please any suggestion is welcome, thanks a lot!"
Guess what?
No matter you agree or not, WhatsApp has become the most popular app to communicate among people. If you don't know WhatsApp yet, you should really keep up your pace. Don't worry, I will help you to get into it:

WhatsApp is a cross-platform mobile messaging app which allows you to exchange messages without having to pay for SMS. It is totally free to send text messages, unlimited images, videos and audio messages. As far as I know, this messaging app is compatible with just about all mobile operating systems on the market like iOS, Android, Symbian and Windows.
This basically means you are able to use WhatsApp app to communicate with anyone who has installed this app, regardless of what model of mobile they use.
More interesting that:
- WhatsApp lets you easily create and manage groups. Any user can enter any group, as long as they've been invited by the group's creator, and they can leave it whenever they want.
- WhatsApp uses your phone's Internet connection, so you don't have to pay for every message or WhatsApp video call, even if your friends or family are in another country.
- Share your location, exchange contacts, set custom wallpapers and notification sounds, email chat history, broadcast messages to multiple contacts at once, and more.
WhatsApp Free Download
Now, let's go back to the topic that the post focuses on. It's common that iPhone users every now and then mistakenly delete their important data and want to get it back. WhatsApp will not save your daily data on its servers, so you can't retrieve WhatsApp messages from server.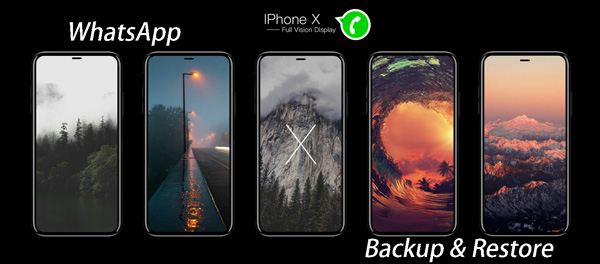 Good news is:
You are allowed to back up your WhatsApp chat history to iCloud. So if you have manually backed up your WhatsApp messages in iCloud or turned on auto backup sometime. You have 100 percentages to restore the deleted iPhone WhatsApp messages back.
Or else, if you have the habit of backing up your iPhone to iTunes regularly, you can also recover deleted WhatsApp messages from iTunes backups with several simple steps.
The worst situation is:
You are a lazy person who has never created any backup, neither iCloud nor iTunes. Are you sentenced to death?
Of course not!
I will show you an amazing tool to help you recover WhatsApp messages online in this post as well.
So here are 4 Methods: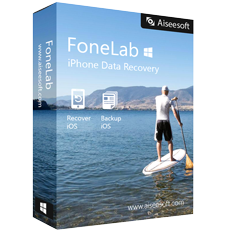 Want the easiest way to recover iPhone WhatsApp?

FoneLab - iPhone Data Recovery - recover the lost/deleted iPhone data including WhatsApp Chat History from your backup or device.
①Connect > ②Scan > ③Recover
Click to Tweet This Post Now
Click to Tweet This Post Now