Recover PC Data Now
Recover the lost/deleted data from computer, hard drive, flash drive, memory card, digital camera and more.
[Solved] How to Recover Folder Turned into Shortcut on Computer
Have you ever encountered this strange situation?
When you connect removable media (such as USB flash drives, external hard drives, SD memory cards, etc.) to your computer and try to access the data, all files and folders suddenly become shortcuts. Files and folders should be MBs or GBs, but if you check the properties, it only shows 1KB or 2KB. Even if you try mobile media on different computers, you will have the same problem.
So, How to make the folder display as usual? If the file is missing, how to restore it? Why do folders and files become shortcuts?

When a hard disk file is infected by an autorun program, viruses or Trojans, then it will turn your health folder into a shortcut. This virus hides files and folders so they are inaccessible.
We know that data stored in hard disk files is very important. If folders become shortcuts, users will not be able to access data in hard drives. So this article solves the problem of how to recover folder turned into shortcut on computer.
Follow the easy steps below, in order, to maximize your chances of recovering deleted files from your computer.
1. Show Hidden Files to Convert Shortcut File to Original File
If images or videos are hidden or shortcuts in SD cards or USB drives, you can try to change the settings in the File Explorer option to restore hidden files and folders by following steps.
Step 1Select the Start button. Go to Control Panel first.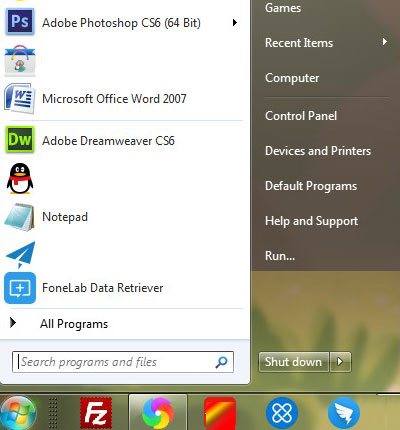 Step 2Click Folder Options.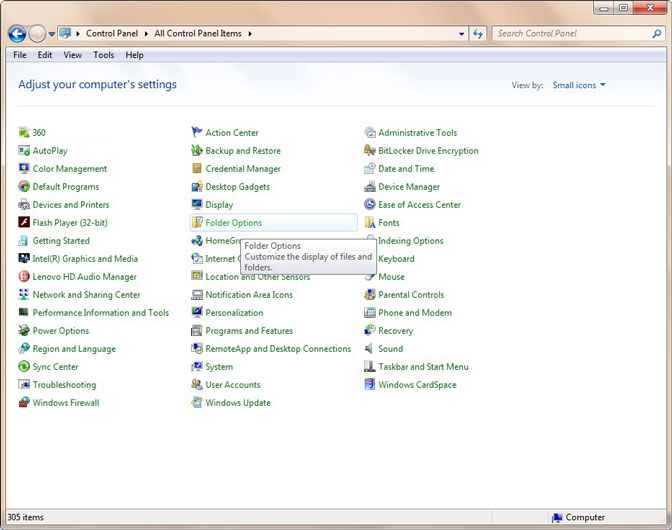 Step 3Select View Tab, and go to Advanced settings option, choose Show hidden files, folders and drives.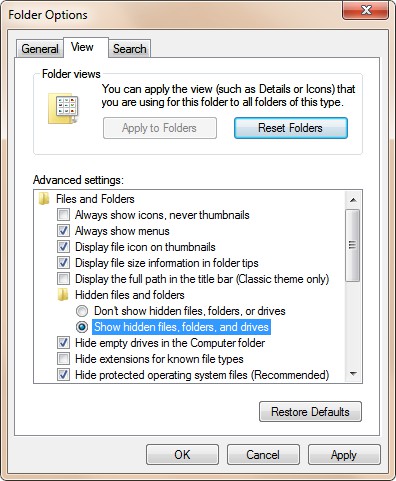 The above is a hit & trial approach and chances to regain inaccessible data from it is very less.
2. Using CMD to Recover Files after Virus Attack
There is no doubt that the chkdsk command prompt is a good choice for fixing folders turned into shortcuts. Now try the following steps to convert a shortcut file on an external hard drive, USB drive, memory card, or other storage devices to the original file.
Step 1Connect your SD card or USB drive to computer. Go to the Start menu, type cmd in a search bar and press OK to continue.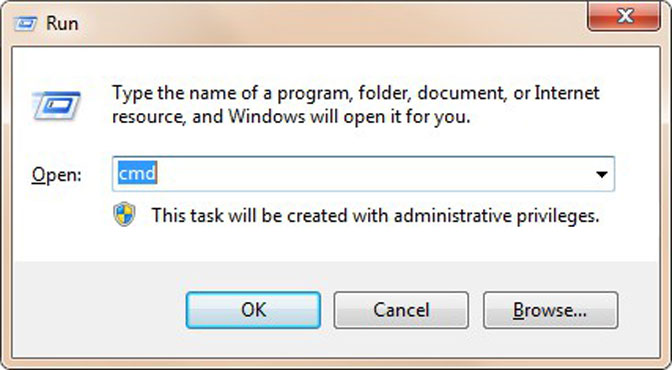 Step 2Type this command attrib -h -r -s /s /d drive letter:\*.*, for example, attrib -h -r -s /s /d f:\*.*, and press Enter button. After that type exit command and press Enter button.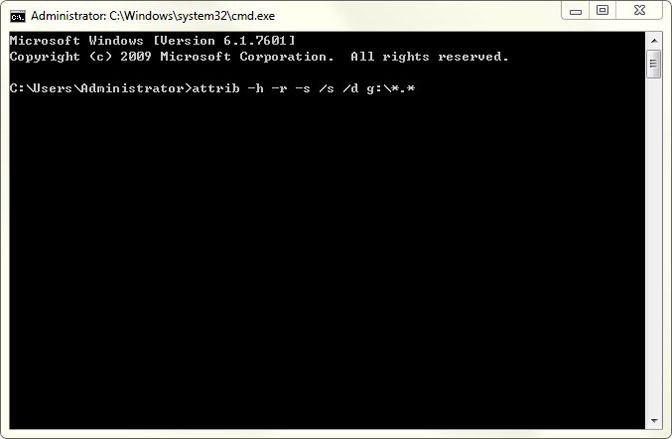 3. Download and Run Anti-virus Scan Program to Kill Virus
We know that the root cause of shortcut files is malware. Therefore, we can try to delete malicious software and convert the shortcut file to the original file.
If you have anti-virus software installed on your computer, please connect the infected mobile drive to your computer. Open the anti-virus tool and do a full scan of the driver to kill the virus. Then, check that the folder is properly accessible.
4. Recover Shortcut Files to Original Files by FoneLab Data Retriever
If you are unable to recover the data with the help of the manual method, then you can choose FoneLab Data Retriever software. This software is the ideal solution to solve the problem of quick file repair in your computer.
With just a few steps, the user can recover files from the hard drive, SD card, memory card and so on. Besides, the software's user interface is very simple, technicians and non-technical staff can easily solve the problem of how to easily recover the shortcut files on Windows.
Step 1Connect your SD card or USB drive to computer, download and install FoneLab Data Retriever on your computer. And then launch it.
Step 2Select the type of data from the available options to recover followed by the location from where recovery is to be made, then click Quick Scan.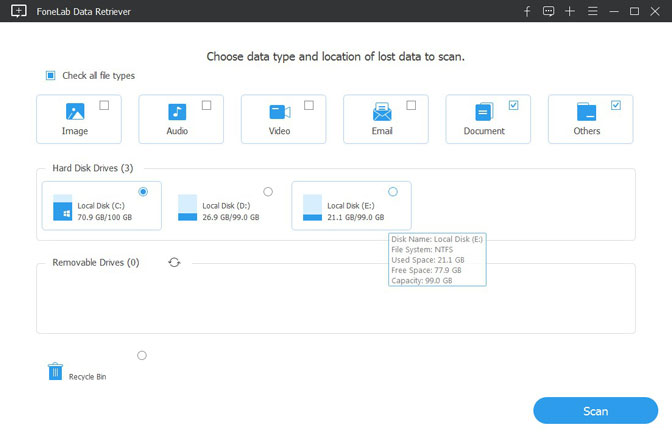 Step 3After successfully completing the Quick Scan, you simply select the specific files and click Recover.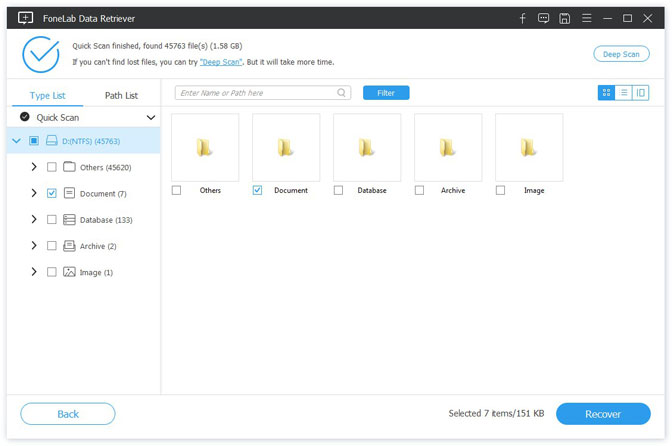 TIPS:
Don't want your folders to become shortcuts in the future?
Here are some useful tips for SD card security:
Don't try to connect it to too many computers, especially those you are not familiar with.
Conduct regular PC health check-ups every day or every week.
Make multiple backups of important data.
Conclusion
In the discussion above, we have covered all possible measures to repair the external hard disk folder as a shortcut. At the same time, we strongly recommend using FoneLab Data Retriever software. This is the best solution that will help recover damaged or permanently deleted data from external hard drives.