Recover PC Data Now
Recover the lost/deleted data from computer, hard drive, flash drive, memory card, digital camera and more.
Simple Solutions to Recover Lost/Deleted Videos from Casio Camera on Windows
Casio has a range of products, from keyboards to digital watches and calculators to computers and cameras. The digital cameras developed by Casio are mainly card machines, and the camera is characterized by fashion personality.
But what do we do when we encounter Casio video loss or deletion during our use?
You may have been told that deleted data can be easily recovered. In fact, data recovery tools can only be used to retrieve them before they are overwritten. Therefore, after deleting, it is best to stop using the camera and then find a reliable data recovery software.
FoneLab Data Retriever is the best choice for Casio camera recovery. Depending on your computer, you can choose the same software version as your computer system to recover deleted photos, videos and even audio from your Casio digital camera.

1. How Videos are Lost/Deleted from Casio Camera
You may be wondering why Casio video is lost or deleted. Here are some situations where video loss occurs.
Accidentally formatting the Casio memory card: Photo loss situation may occur when formatting of Casio camera memory card is done accidentally. By selecting the option format, the entire data gets deleted from the card.
Accidental deletion: While deleting unwanted files, you may accidentally select some of the important photos on your Casio camera and delete them. This may happen frequently which may result in photo loss.
Sudden ejection: While transferring photos from camera to PC or vice versa, and in if there is any interruption or ejection of the device during file transfer, then it can lead to photo deletion from the camera.
Virus attack: Once the virus enters into the camera card, then it's obvious that it will infect the entire data present on it, including your important pictures. Normally it happens when any device is attached to infected computer system.
Some other reasons: Even clicking images or recording videos from Casio camera even when the storage device is full or receiving error in the file system conversion can also result in loss of photo and video files.
2. How to Retrieve Lost/Deleted Videos from Casio Camera
Method 1: Retrieve Lost/Deleted Photos from Casio Camera by Restore Point
You can use a restore point to restore your computer's system files to an earlier point in time. Restore points are automatically created each week by System Restore and when your PC detects change, like when you install an app or driver.
Step 1Right-click the Start button, then select Control Panel > System and Maintenance > Backup and Restore.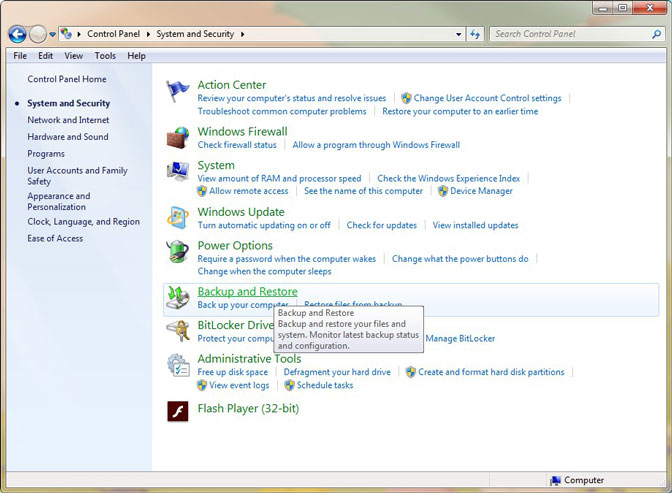 Step 2To restore your files, choose Restore my files. To restore the files of all users, choose Restore all users' files.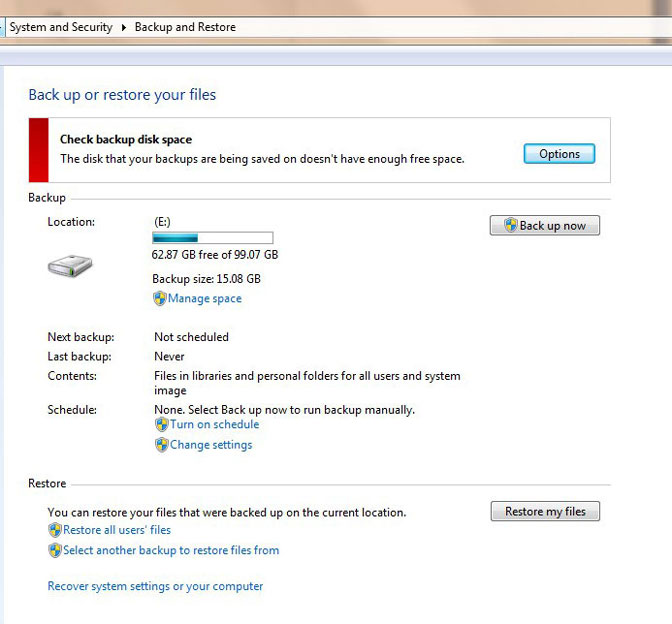 Step 3To look through the contents of the backup, select Browse for files or Browse for folders. When you're browsing for folders, you won't be able to see the individual files in a folder. To view individual files, use the Browse for files option. To search the contents of the backup, select Search, type all or part of a file name, and then select Search.
If you want to create a restore point, you can follow these steps:
Step 1Right-click the Start button, then select Control Panel > System and Maintenance > System.
Step 2In the left pane, select System protection.
Step 3Select the System Protection tab, and then select Create.
Step 4In the System Protection dialog box, type a description, and then select Create.
Method 2: Retrieve Lost/Deleted Photos from Casio Camera by Using Fonelab Data Retriever
FoneLab Data Retriever is a powerful and safe data recovery software. It is designed to recover almost all deleted or lost data by scanning your computer. It allows you to select individual videos to recover.
This software can guarantee the data safe. When you retrieve lost videos, it won't store any of these data to its server.
Step 1Install Fonelab Data Retriever and launch it on your computer. Fonelab Data Retriever can recover photos, videos and audio files from any SD card, external USB drive or computer hard drive. Connect the media to your computer and then perform the process.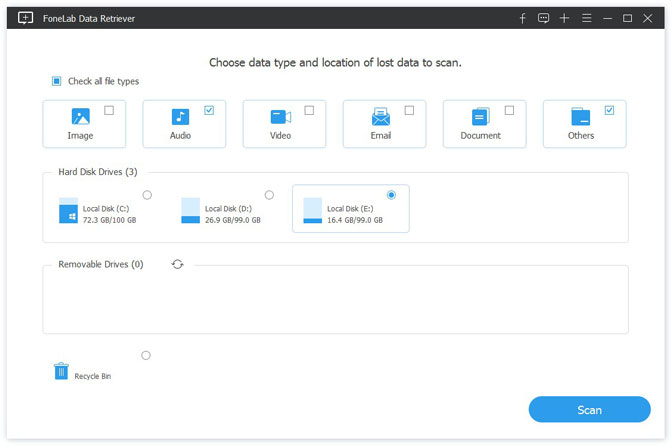 Step 2Select the drive from which you want to recover files and select video option. All the hard drive and external media will be shown in the list. Now select the desired drive to scan and then click on Scan button.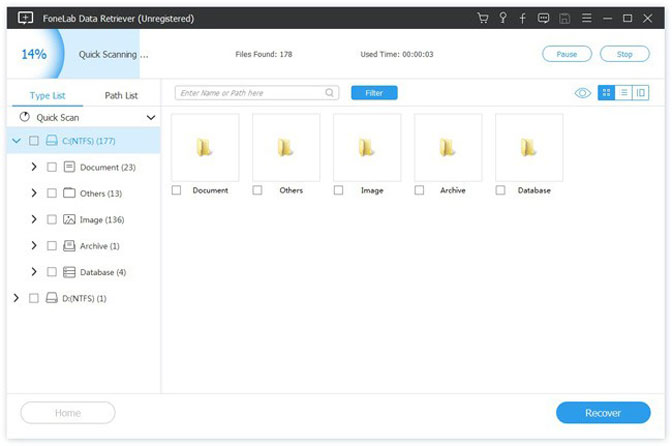 Step 3After scanning, all the files that are found in the selected volume, hard disk or other storage media devices are listed. You can click on Recover button to finally save them on your computer.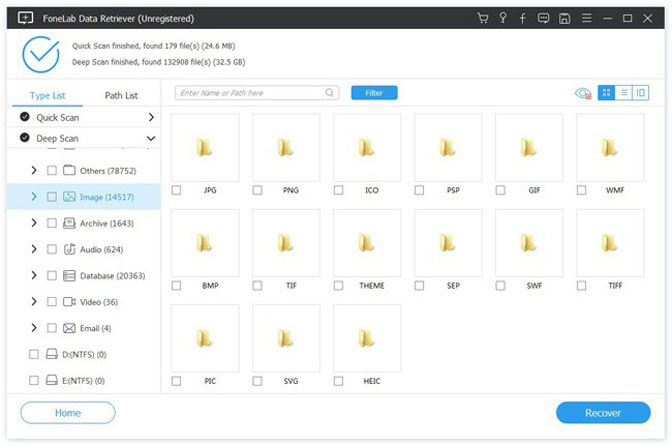 Tips:
Do not use Casio Camera memory card in any other gadgets or devices.
Never click images or record videos when camera's battery is low.
Also, stop clicking images when camera display Not enough memory
Always keep backup of important photos and videos of your Casio camera.
Conclusion
In addition to restoring Casio's lost video, Fonelab Data Retriever can also recover lost video from Hard drive, lost video from SD card, lost video on mac.
Of course, not just videos, lost pictures, documents, audio and other files, etc. If you want to restore other files, you can refer to this article: Recover lost documents in Windows.
At the same time, FoneLab Data Retriever can also be used for free in 30 days. If you have any suggestions and comments about Casio video recovery, please let us know in the comments below.