Recover iOS Data Now
Recover your data from iPhone to computer easily.
Instagram Guide – How to Use Instagram [2021 Updated]
Do you know Instagram?
No matter yes or no, there are 10 important tips you need to know about it.
1. What is Instagram
Instagram, which is a popular photo and video-sharing social networking service, allows users to share what they like without obstacles.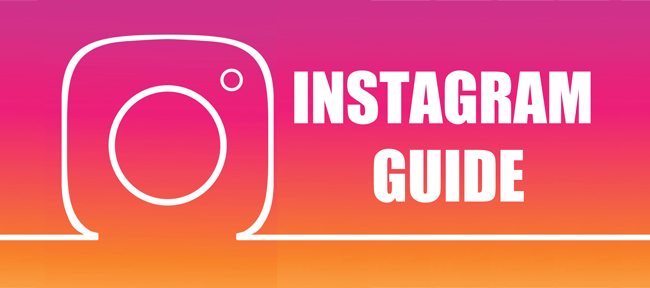 You can log in with your Facebook account, as Facebook Inc., owns Instagram.
2. Instagram Download
You can simply use Instagram on computer browser, can also use it on mobile phone applications.
It is easy to get it from your phone's app store.
Below is how to download Instagram.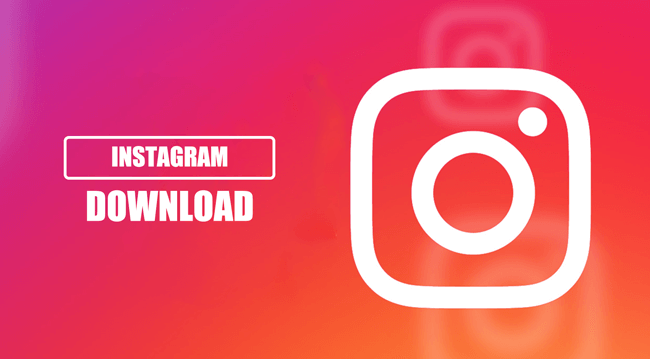 iPhone:
Step 1Open App Store on your iPhone screen, and search Instagram in the search box.
Step 2Find the correct one from the list, and tap Get to download it. Enter your password or fingerprint when it promoted.
Android:
Step 1Search Instagram on the Play Store.
Step 2Find the right one and tap the download button.
Step 3Tap Install when the downloading is finished.
3. Instagram Account
You should have an account to continue doing something on Instagram. If you have a Facebook account, you can directly to log in Instagram with Facebook account directly.
1. Instagram Sign Up
If you don't do like that, you can sign up an account as below.
Step 1Go to Instagram sign up page.
Step 2Fill the table with correct information and click Sign up.
Step 3Enter the verification number and finish the process.
As you can see, you can log in with Facebook if you would like to try the Instagram Facebook Login feature.

2. How to Edit Instagram Profile
If you want to change Instagram username or other Instagram profile, you can easily read below steps to manage your data.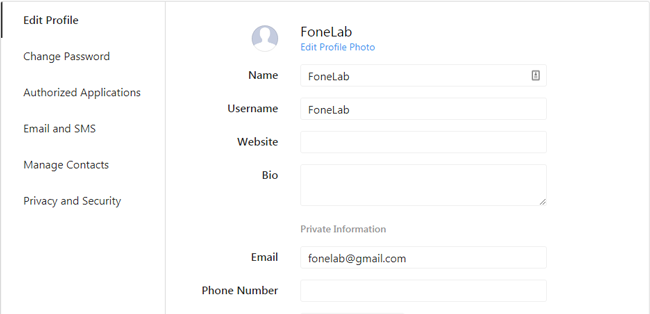 Step 1Go to Instagram profile page and log in your account.
Step 2Modify the information.
Step 3Click Submit.
3. How to Change Instagram Password
Step 1Click your profile > Settings to enter Change Password Page.
Step 2Enter your old password and new one to change it.
Step 3Click Change Password.

4. Instagram Deactivate
Instagram allows users to temporarily disable Instagram account, then your profile, photos, comments and likes will be hidden until you reactivate it by logging back in.
Step 1Log in Instagram account, which you want to deactivate on mobile or computer browser instead of an app.
Step 2Click profile icon > Edit Profile.
Step 3Scroll down to tap Temporarily disable my account.
Step 4Click Why are you disabling your account and choose one from the list.
Step 5Enter your password and click Temporarily Disable Account.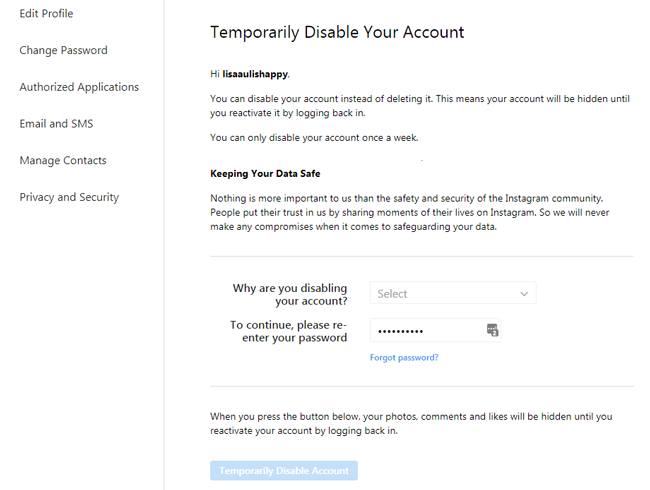 5. Delete Instagram Account
Deactivated Instagram account can be reactivated by logging back in easily, while you are not allowed to sign up again with the same username or reactivate the account if you have deleted it.
Below is the demonstration of how to delete Instagram account without possibility to reactivate it.
Step 1Go to the Delete Your Account page. If you're not logged into Instagram on the web, you'll be asked to log in first. You can't delete your account from within the Instagram app.
Step 2Select an option from the drop-down menu next to Why are you deleting your account? and re-enter your password. The option to permanently delete your account will only appear after you've selected a reason from the menu.
Step 3Click or tap Permanently delete my account.

4. Instagram Followers
1. Follow and Unfollow Instagram
After having an account, what you need to do first is follow someone, and then you can get his or her updates on the news feed without searching the profile repeatedly.
Simply go to his or her profile page, click the Follow button. It's done.

If you want to unfollow this user, repeat above-mentioned steps to tap the Followed button and confirm again to unfollow.
2. Block Instagram Follower
It is common for an Instagram user to block Instagram follower. Someone might always send spam messages or posts that make you uncomfortable.
It is a good feature for you as Instagram allows you to block someone then you don't need to receive his or her messages or view the posts anymore.
After blocking people on Instagram, they can't find your profile, posts or story on Instagram without notification. Their likes and comments are not removed from your photos and videos, and your likes and comments are still visible for them.
How? Below is the tutorial to Block Instagram Follower.
Step 1Tap their username and go to their profile.
Step 2Tap Settings icon on the top right corner.
Step 3Tap Block.
If you want to unblock someone, follow the same steps above, and then tap Unblock.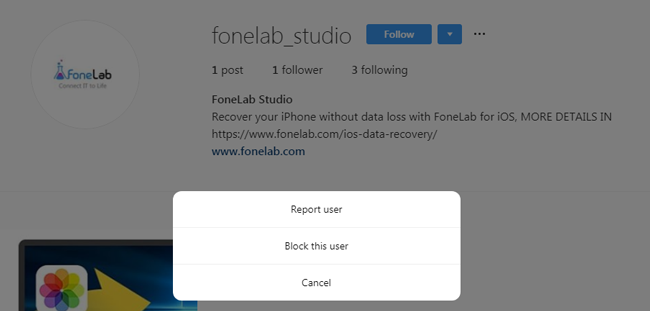 5. Instagram Messages
Chatting online is one of the most popular Instagram features for users. You can easily send text, share image or video, even make a video call with internet connection.
If you don't know how to use this function, please read below steps.
1. How to Send Instagram Message
Step 1Tap the profile who you want to chat.
Step 2Tap Message on the top of the profile.
Step 3Type what you want to say.
Step 4Tap Send.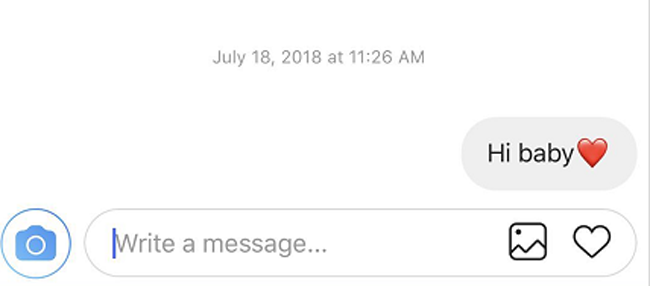 2. How to Send a Disappearing Photo or Video
Instagram message allows you to add effects to make it more interesting.
Step 1Choose one contact you want to send the photos from the list, and then open the conversation box.
Step 2Tap the blue Camera icon on the left bottom.
Step 3Choose one photo or video from Library or take a new one.
Step 4Select VIEW ONCE on the bottom of the interface and tap Send.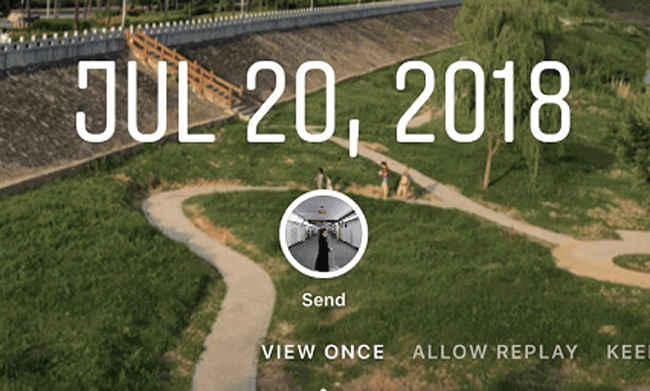 You should know that Instagram does send notifications when you screenshot DMs with disappearing photos or videos.
3. Use Video Chat on Instagram
If you don't like typing, you can begin a video call now.
Step 1Tap the Direct Messaging icon on the top right corner of the interface.
Step 2Open the conversation you want.
Step 3Tap the Video icon in the top right to wait for connection.
4. Delete Instagram Message
Step 1Open Instagram app.
Step 2Tap the direct message on the top right corner.
Step 3Swipe the conversation from right to left.
Step 4Tap the red Delete button.
6. Instagram Stories
Instagram Post can be sent to share story on Instagram with simple taps. It enables you to post videos or photos so you can learn below steps in details, it tells you how to post a story and how to use Instagram filters.
1. How to Post on Instagram
Step 1Tap the Add icon on the bottom middle of the window.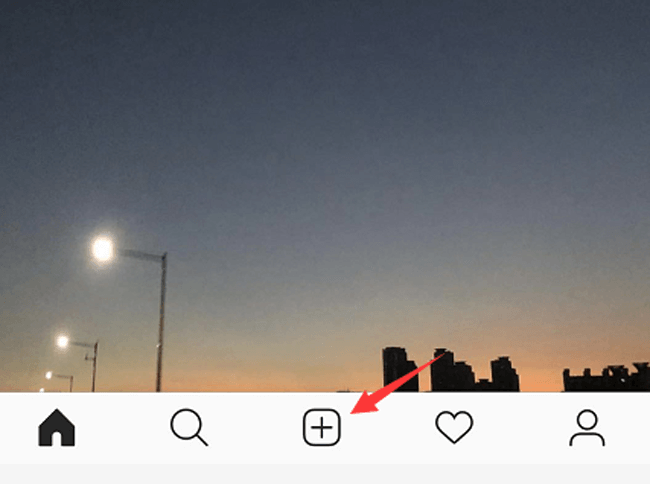 Step 2Tap Library if you have taken the photo already, if not, please choose Photo or Video according to your needs, tap Next.
Step 3Select Filter or Edit to finish the photo modification and tap Next.
Step 4Tap Share.
You might find out that it has other information you can add to your story, such as tag, locations, etc.
Well, does Instagram send alter when you screenshot a story? No exactly. So you can take a snapshot of Instagram story accordingly.
2. Add Location to Instagram Story
If you want to show you location information, you can tap Add Location after editing your photo or video, choose one from the list or search in the box, tap Share finally.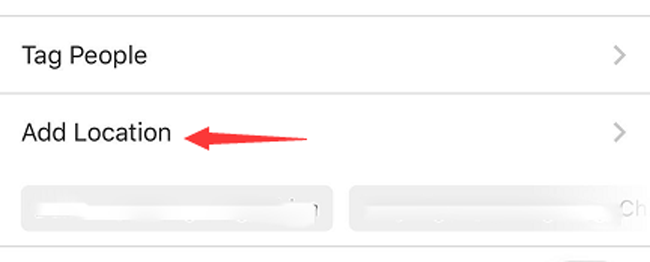 3. Tag Someone on Instagram
People always go somewhere with someone and then post on Instagram, you will need to tag people at this moment.
How?
After adding your photo or video, tap Tag People under the content, choose someone from the list, and share.

4. Comment on Instagram
Interact with your friends on Instagram is a funny procedure for users. One of the most common ways is to post a common below the story.
Step 1Tap the post you want to comment.
Step 2Tap the Comment icon, and then enter the content.
Step 3Tap Post.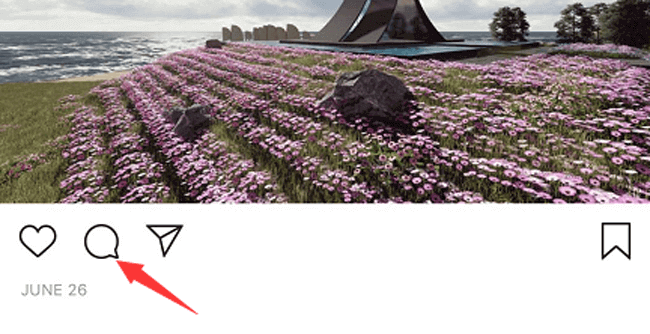 If you don't want to show Instagram story around the world, you can easily set them privacy.
5. Set Instagram Post Private
Step 1Go to your profile > Settings icon.
Step 2Scroll down to tap Account Privacy under Privacy and Security.
Step 3Enable Private Account.             
6. Delete Instagram Story
If you don't know how to delete an Instagram post, you can read below steps.
Step 1Go the post you want to delete.
Step 2Tap the more options icon on the top right corner.
Step 3Choose Delete on the pop-up window.
Step 4Tap Delete again to confirm.
7. Instagram Hashtag
Hashtag is a combination of letters, numbers, and emoji preceded by the # symbol, which also helps users categorize contents.
You can click on a hashtag or use Instagram search to get it.
How to Use Hashtags on Instagram
Step 1Take or upload a photo or video.
Step 2Choose to add a filter, then type # followed by text or emoji in the Caption field.
Please keep in mind that you are not allowed using more than 30 tags on a post, otherwise your comment won't post.
8. Instagram Search
Search is one of the important feature for Instagram, you can simply type the keywords in the search box and get the rich answers from the list.
What's more, no matter you are using Instagram app or Instagram web, searching feature is available.
1. How to Use Instagram Search
Please keep in mind that both computer and mobile phone versions are available. Just go to Instagram page to find the search box and search what you want.
2. Clear Instagram Search History
Just like the browser search history, you can easily clear them.
Step 1Go to your profile.
Step 2Tap Settings icon.
Step 3Tap Search History under Account.
Step 4Tap Clear Search History.

9. Backup Instagram
Instagram has a feature to let you download your instagram data, including photos, comments, profile information and more.
It is easy to help you backup Instagram data.
Step 1Go to your profile > Settings icon.
Step 2Scroll down to find Data Download.
Step 3Enter your email address and get a copy of your Instagram data.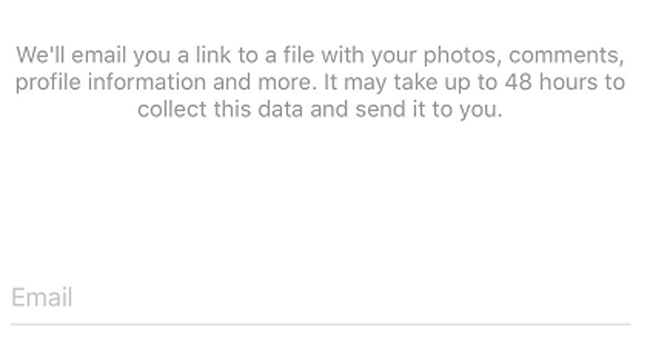 10. Restore Instagram
What are you want to restore Instagram photos without backup files?
FoneLab instagram message recovery is a recommended tool for you. It helps users to recover iPhone contacts, videos and more other data. If you are an Android user, you can also choose Android Data Recovery, it also enables users to retore Android messages, WhatsApp and more data.
iPhone user:
Step 1Download and install FoneLab iPhone Data Recovery, and then launch it on computer.
Step 2Connect your iPhone to the computer with USB cable, tap Trust on your iPhone screen when it pops up. Then click Start after successful connection.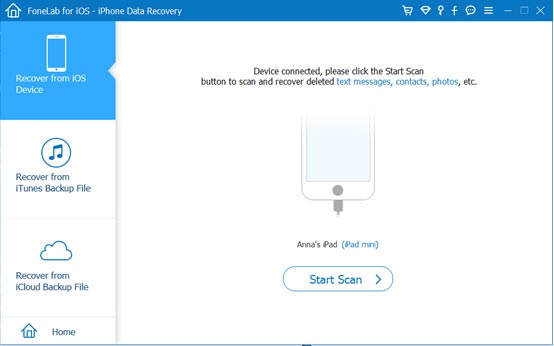 Step 3Choose App Photo, click Scan.
Step 4Choose Instagram, then check the items you want to get backup and click Recover.
You might also need to recover Instagram photos or restore Instagram messages.
Android user:
Step 1Download and install FoneLab Android Data Recovery, and run it on your computer.
Step 2Enable connection on the pop-up window on your Android phone screen, and then follow the on-screen instruction to enable USB debugging.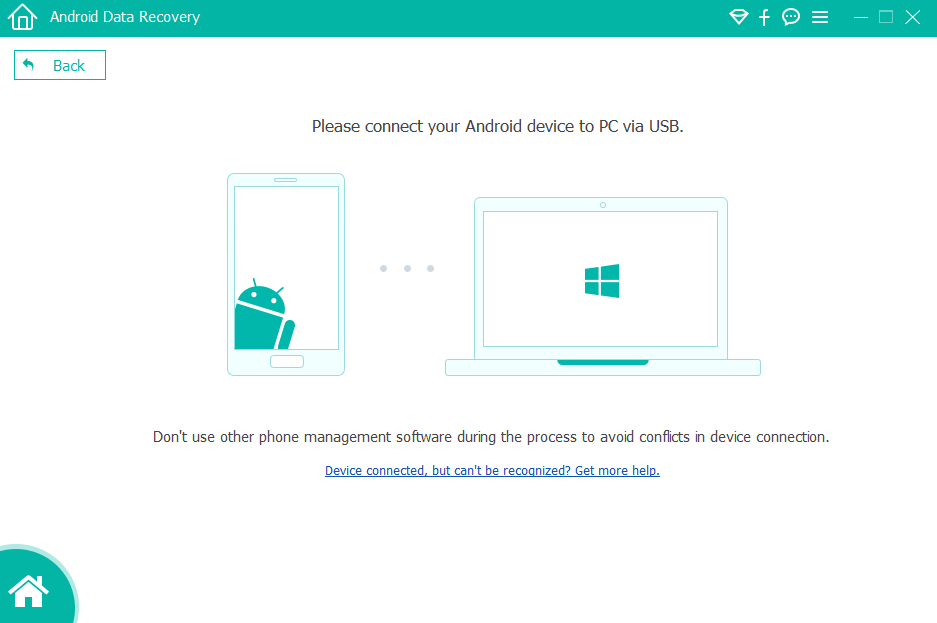 Step 3Choose Image to scan, and then choose items to recover after scanning.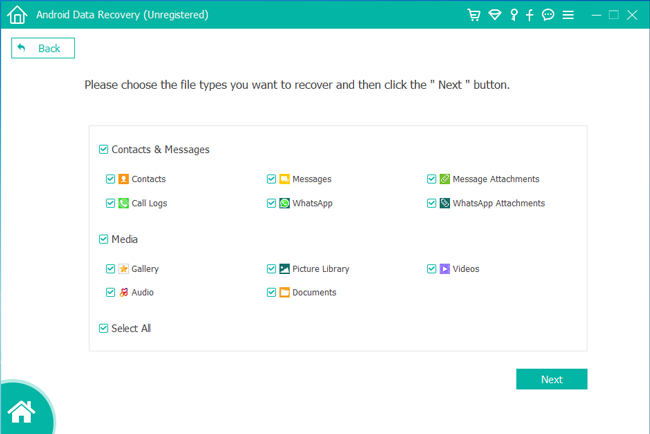 Step 4Click Recover.
That's all.
Hope this post can help you know more about Instagram, please leave comments below if you have more questions.
You can also use the software to restore iPad from iCloud backup or extract iTunes backup for iOS device. The most advantage is that you have an option to recover only what you want, comparing with common recovery way via iTunes or iCloud. And you will not lose your existing data. Certainly, it is achievable to restore bookmarks in safari or other iOS data.