Recover Android Data Now
Recover the lost/deleted iPhone data including photos, contacts, videos, files, call log and more data from your SD card or device.
How to Recover Deleted Photos on Android [Solved]

Updated by
Boey Wong
/ Jan 12, 2021 09:15
I didn't intend to format the SD card, but thing was done. I blame on my carelessness because there are many photos that I haven't made a backup to computer before they got deleted. The deleted pictures are of sentimental value that I can't afford to lose them. How can I recover my deleted photos from my Android phone? Plus: I am using Samsung Galaxy 7, OS 5.1. Please someone can help me out, I will be extremely thankful for that.
People realize that the importance of backing up photos as they know how terrible if they lost them. Cloud service might be one of the best choices as they don't need a computer and other tools to finish the process.
Therefore,
They can easily restore Android photos from cloud service if they have backed up photos or videos with it.
1. How to Recover Android Photos with Google Photos
Below the how to restore Android photos from Google Photos.
Step 1 Open Google Photos on your Android phone, or download one if you don't have it.
Step 2 Log in the account you used to back up photos before.
Step 3 Tap Menu icon > Trash icon.
Step 4 Select the photos or videos you want to recover, and then tap Restore on the bottom.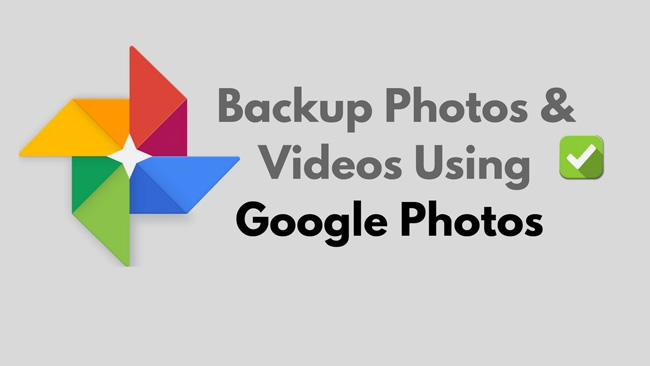 It's terrible when you delete something important without backup unvoluntarily. I felt sympathized and sorry for those people who encounter this mess.
However,
You should pull yourself together especially at this point. I am glay to tell you may actually be able to get those lost photos back as long as you act fast since the deletion is not really completed untill the deleted data is overwritten.
So first of all turn off Wi-Fi or data connections and stop using your phone to avoid the overwritten being happened.
Secondly, get a Android data recovery tool to rescue your lost pictures.
Here I will highly recommend you to use FoneLab Android Data Recovery software.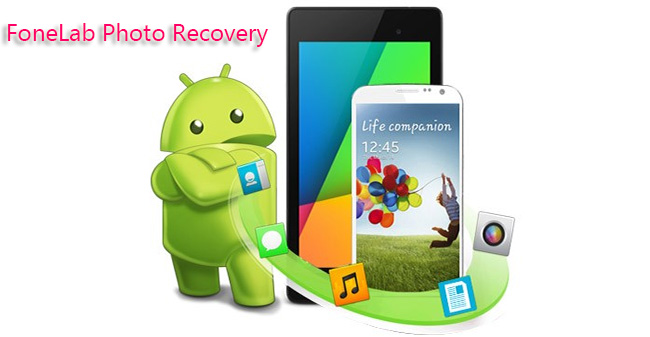 FoneLab Android Data Recovery is the best Android photo recovery program. It allows you to restore deleted photos from your Android device in the blink of an eye.
And it can also recover any other file types such as, text messages, videos, audio, contacts, call logs, and documents. This Android photo recovery app works across multiple platforms and devices, including Android phones and tablets from manufacturers like Samsung, Google, Sony, LG, Motorola, Huawei, Xiaomi and so on.
What's more exciting is that both Mac and Windows free trial versions are available so no matter whether you are a Mac user or a Windows user, this application is workable for you.
2. How to Retrieve Deleted Photos with FoneLab Android Data Recovery
Retrieve all of your precious photos right now by downloading the FoneLab Android Data Recovery program.

FoneLab for Android
With FoneLab for Android, you will recover the lost/deleted iPhone data including photos, contacts, videos, files, call log and more data from your SD card or device.
Recover photos, videos, contacts, WhatsApp, and more data with ease.
Preview data before recovery.
Android phone and SD card data are available.
Step 1 Install Android file recovery on your computer after it is downloaded. Then launch the program and connect your Android phone to computer via a USB cable. Choose Android Data Recovery on the interface.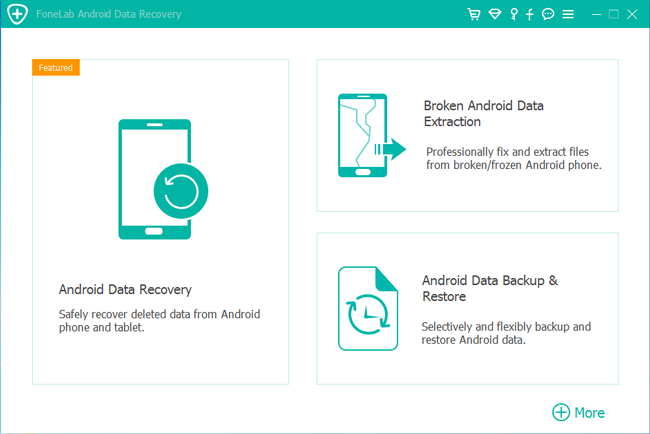 Step 2 You need to have USB debugging enabled on your smart phone for this process to work. If you don't, simply go to Settings – About Phone and tab Build Number 7 times until it's telling you that Developer Options have been enabled. Then back to Settings – Developer Options – USB debugging.
You can read how to retrieve pictures from a broken phone if you can't operate your Samsung phone.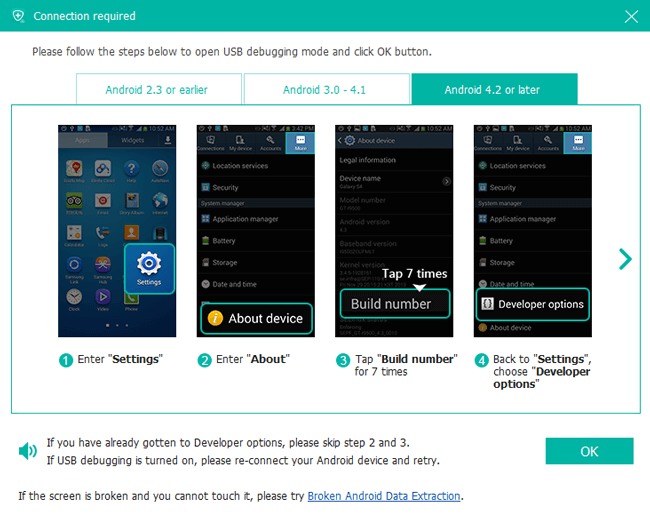 Step 3 So far, the grogram has made the connection to your smart phone, you are able to select from the categories of deleted files. Check Gallery and Picture Library and then click Next.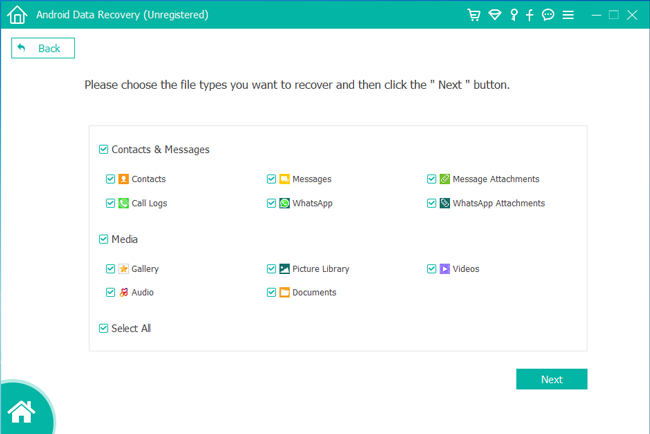 Step 4 This process requires root privileges on your phone. If not, the program will automatically install one assistant app to help you root your phone. Then tap Allow/Grant/Authorize when the permission request shows up on the screen. If not showing up, click Retry on the FoneLab interface to try again.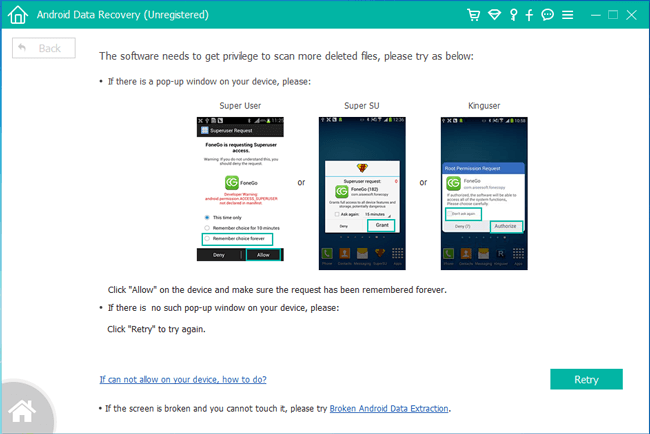 Step 5 Now you can preview and recover the deleted photos. Click Gallery and Picture Library on the left pane so that you can view the recovered photos in thumbnail size and you can double click it to view its full size under the registered version. Tick those you want to get back and click Recover to save them to your computer. Photos will be saved as jpg or png format and sorted by files types on your computer.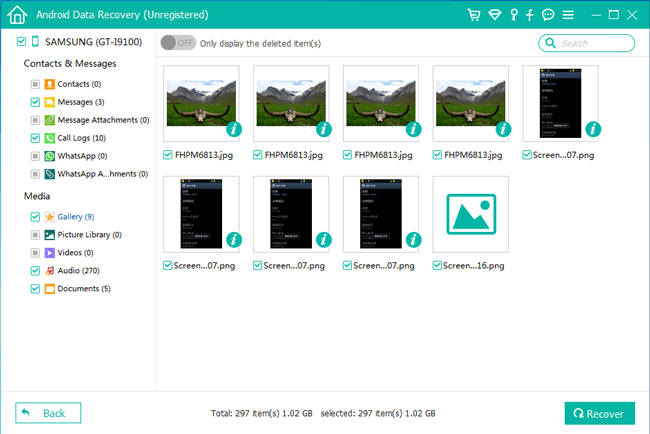 You can also read about How to recover deleted photos frm Moto G.
Next time, I suggest you should remember to back up your photos, it's super easy to do this work. With this grogram, backup photos from Android with Android Data Backup & Restore few clicks.