[4 Situations] How to Fix Corrupt SD Card on Windows
The SD card is used to store the beautiful moments we capture. If the SD card is Corrupted, this will be an annoying thing. Whether it is an SD card in a camera or an SD card on other devices, they all have the chance to be accidentally damaged due to various problems.
Here we will share the solution with you and hope to help you fix corrupt SD card if you have some problems with your Corrupt SD card recovery.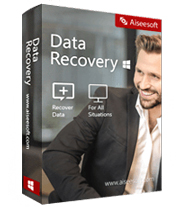 Want the Easiest Way to Recover Deleted File from Corrupt SD Card ?

FoneLab Data Retriever - Recover Deleted File from Corrupt SD Card.
①Scan > ②Recover
The most common practice is to plug it into your computer for recovery and rescue.
Connect to Another Device
Sometimes, it may be a problem on the card reader that causes the SD card to be corrupt, so we must first make sure that the reader port is working properly.
Connecting the SD card to another card reader or connecting it to other devices is the easiest way to detect if there is a problem with the card reader.
Assign A New Drive to An Unreadable SD Card
SD card, USB flash drive, some problems on the external hard drive can be solved by changing the drive letter.
Note: Do not change to be the same as your local disk.
Follow the instructions to repair the corrupt SD card, memory card or micro SD card.
Step 1: Insert your SD card into the card reader and connect to the computer, right click My computer, choose Manage option, find Disk Management module.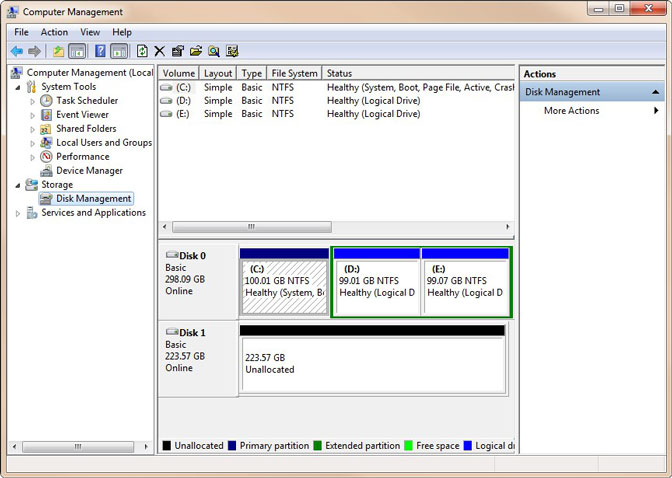 Step 2: Enter the Disk Management module, find your SD card, right-click to choose Change Drive Letter and Path.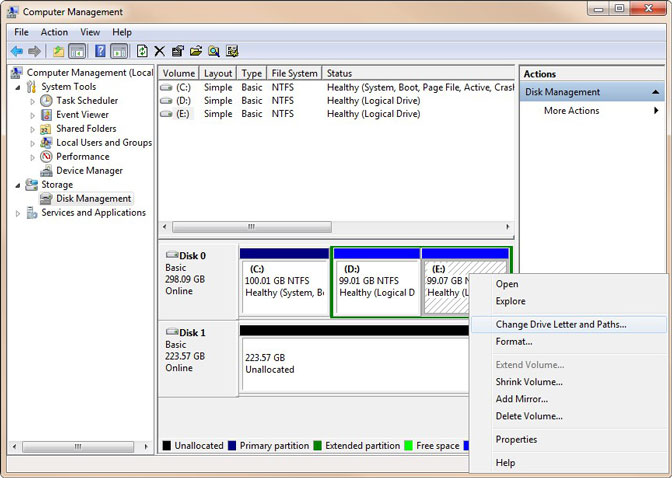 Reinstall the Driver
If your computer can not detect your corrupt SD card, you can try to uninstall your drive and reinstall it on your computer. Instructions are as follows:
Step 1: Right-click My computer and enter Manage module, choose Device management.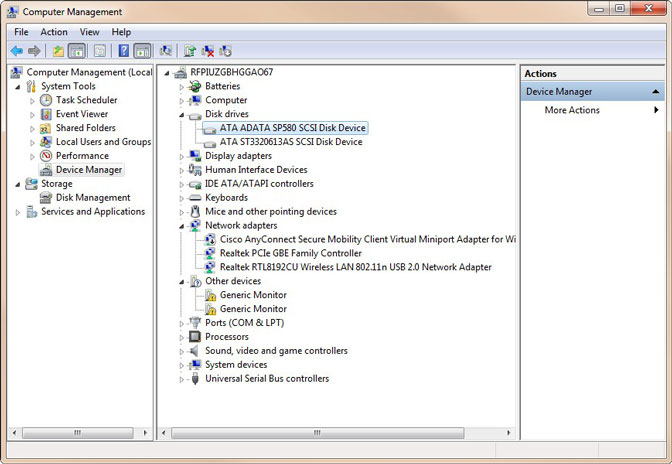 Step 2: Select your corrupt SD card, choose Uninstall option and Enter, your corrupt SD card can be uninstalled, and you just need to eject your device and connect it to your computer again.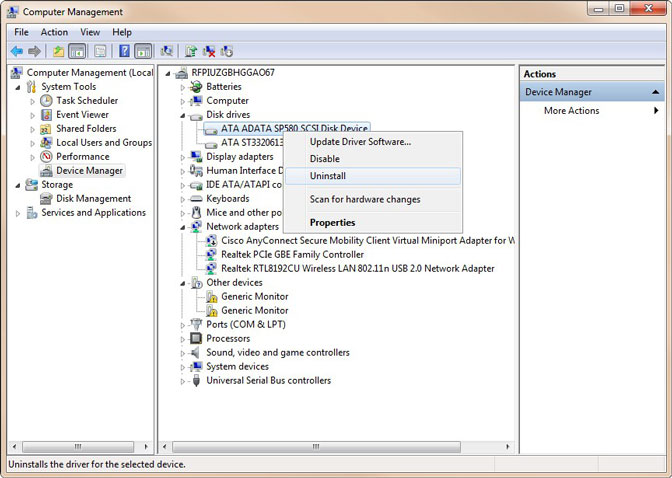 Update the Driver
If the corrupt SD card is not recognized by computer, you can also try to update your drivers. You can try the steps as follows:
Step 1: Run the command line, type devmgmt.msc.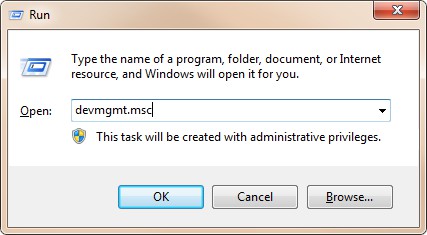 Step 2: You can see an unknown device in the driver list, right click it and choose to update drive software.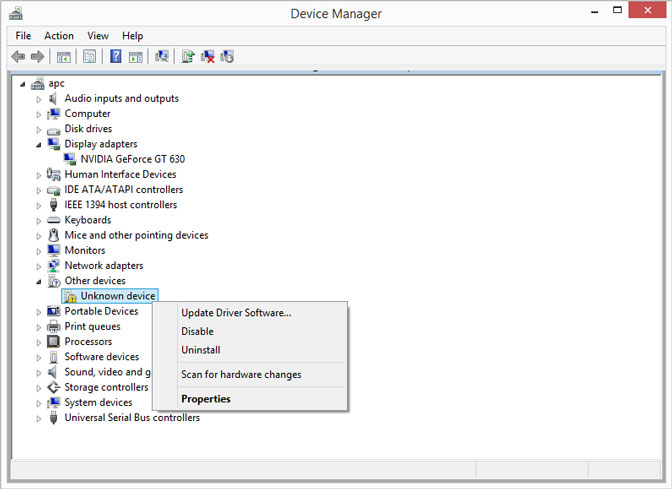 Fix the SD Card
The command prompt is another way can help you to fix corrupt SD card without formatting, you can try the steps as follows:
Step 1: Press Windows and R key, type cmd in the search box. And then press Enter.
Step 2: Type chkdsk /X /f USB drive letter, and press Enter.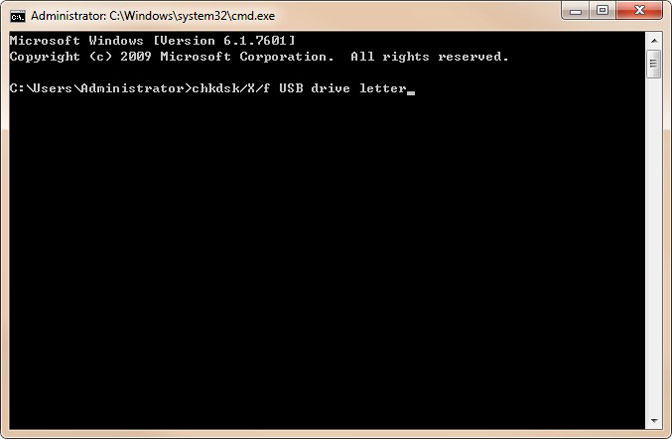 Format the SD Card
You can also format your corrupt SD card to ntfs that can fix corrupt SD card by command prompt. Steps are as follows:
Step 1: Press Windows and R key, type cmd in the search box. And then press Enter.
Step 2: Type format F: /fs:ntfs (F is the drive letter of your RAW SD card or memory card) and press Enter.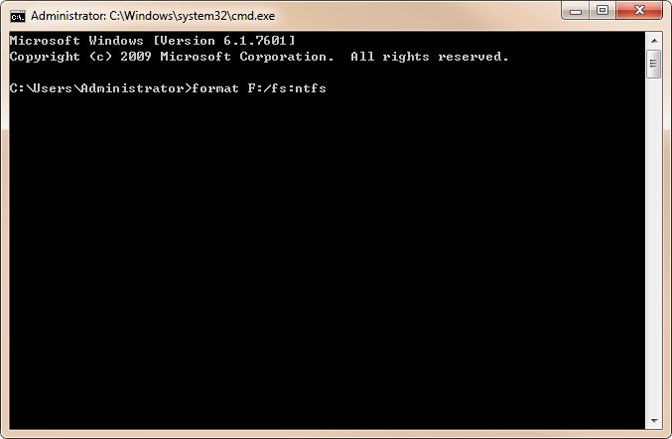 Use Sandisk's Built-In Solution to recover
You can also use windows built-in error checking function to check if there are bad sectors on your corrupt SD card and repair it. The steps are as follows:
Step 1: Find your USB drive in the file explorer, right-click it, and select Properties.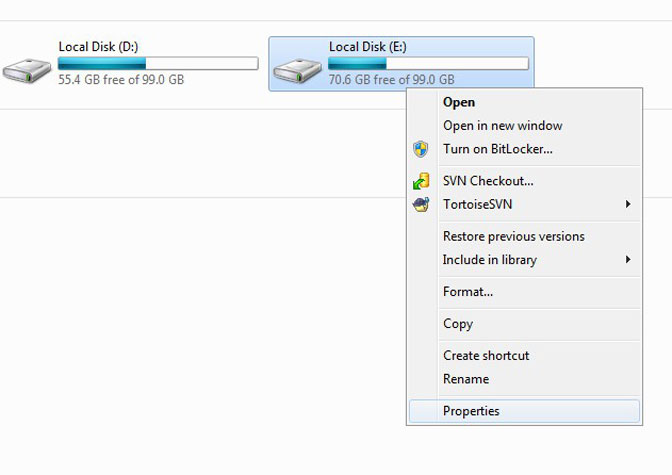 Step 2: Choose tools module, and click error-checking option, then choose scan and repair drive to repair the corrupted USB.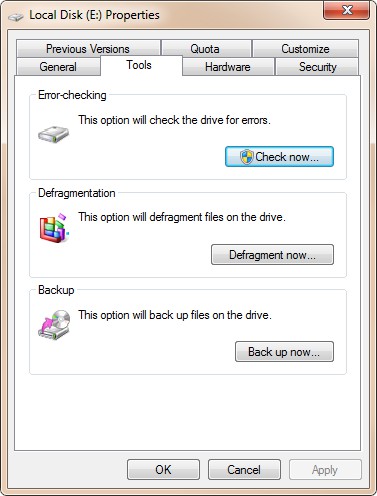 Use Data Recovery Software to Recover Data
FoneLab Data Retriever is a software that can recover the data deleted or lost on the corrupt SD card. Besides the data from corrupt SD card, it can also recover the data from other devices, such as recover data from memory card, recover data from hard drive and recover data from computer.
Step 1: Download and install FoneLab Data Retriever, then open it.
Step 2: On the main page of the software, we can select the type of data we want to restore, such as audio, images, videos, documents, or all.
Then we choose the device to scan, in addition to the SD card, you can also choose the computer's Hard Drive and Recycle Bin, the data that has been deleted in these locations can also be scanned and restored. Then click Scan.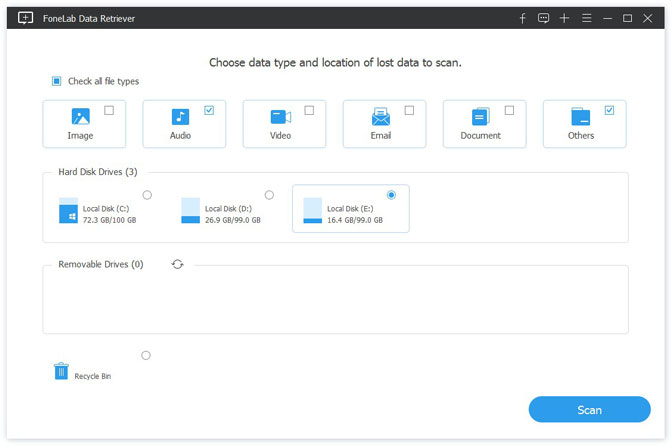 Step 3: After the scan, we can see the files that have been deleted or lost. If you can't find the file you want according to the file type, you can click Path List, so you can follow the file storage path to find the file you want, if you Can't find the file you want, you can do a Deep Scan.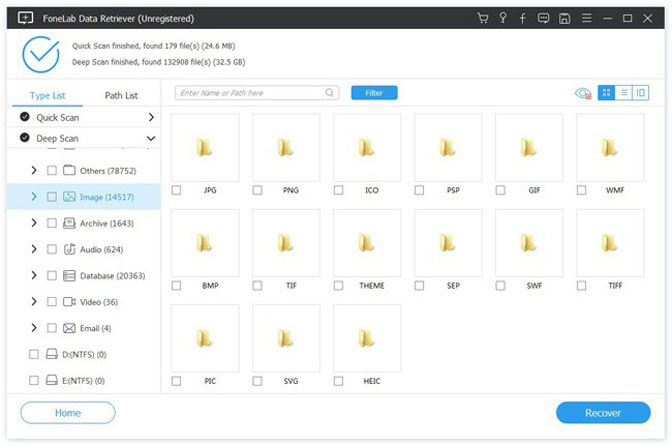 Step 4: If you can't find it because there are too many files displayed, you can choose Filter. Set filter info, then apply it to filter. Check the file you want, click Recover, and you can retrieve your lost file.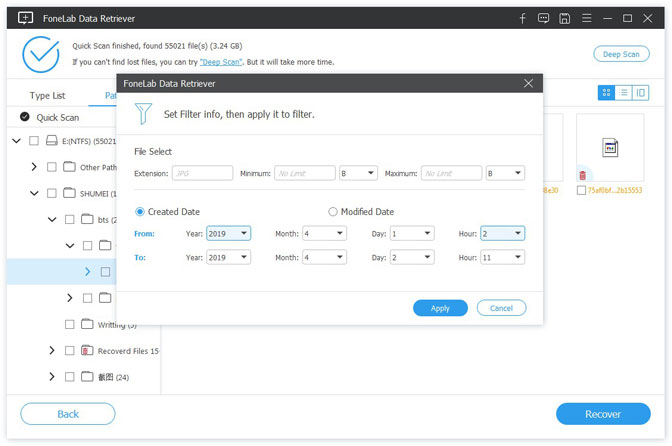 Conclusion
No matter if your SD card is corrupted, formatted, or the photo on the SD card is deleted, the first step is to remove the corrupt SD card from the camera or mobile phone and do not write the file to the corrupt SD card. Then you can find a computer to download FoneLab Data retriever to perform data recovery.
In addition to recovering lost data from a corrupt SD card, we can also use FoneLab Data retriever to recover lost documents from hard drive, recover deleted images from Recycle Bin, and recover deleted video files from camera.
FoneLab Data Retriever also has a 30-day free trial time, why not download it and try it out?
Free Download
Free Download
Related Articles: