Recover PC Data Now
Recover the lost/deleted data from computer, hard drive, flash drive, memory card, digital camera and more.
How to Recover Formatted Photos from Windows or SD Card
People will always accidentally delete or format things, such as formatting a photo in a computer or SD card or formatting a computer's hard drive and your SD card, you may be very flustered about this matter. You will also be eager to restore formatted photos.
In fact, most digital cameras or hard drives do not permanently delete photos from a storage device (SD card or computer) when deleting photos using the format option. So you don't have to worry too much.
Restoring formatted photos on your computer is not an easy task, but if you use Fonelab Data Retriever software, this becomes a very simple matter.
Tips: Before you recover data, please stop using your equipment, if you continue to use the equipment, new photos will overwrite your photos, this will make the data recovery work harder.

1. Use Fonelab Data Retriever to Recover Formatted Images
FoneLab Data Retriever is the formatted photos recovery you should try to get back the lost files with ease.
In order to help you recover formatted images from Windows or SD Card, here are the detailed steps you should follow:
Step 1Get the FoneLab Data Retriever software
You can download and install FoneLab Data Retriever on your computer. If you want to recover formatted images from SD Card, make sure to plug your formatted SD card into your computer. Next, launch the application to continue.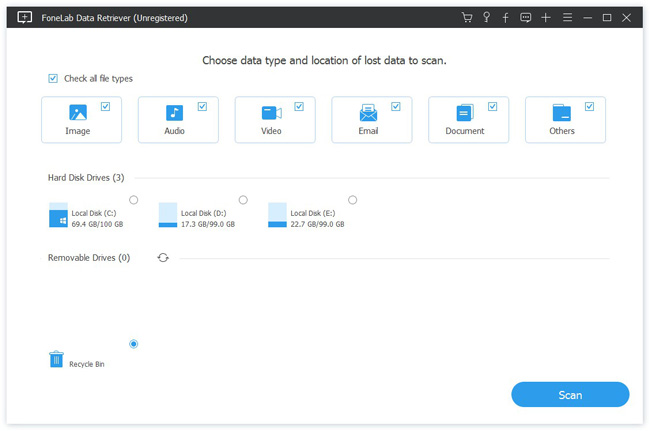 Step 2Check the desired files on your Windows or SD card
Select what data types that you want to recover. Here we select Image. If you are not sure, tick the checkbox next to Check All File Types. Then locate the Removable Drives area and select the name of your Windows or SD card. Click the Scan button to start recovering deleted files.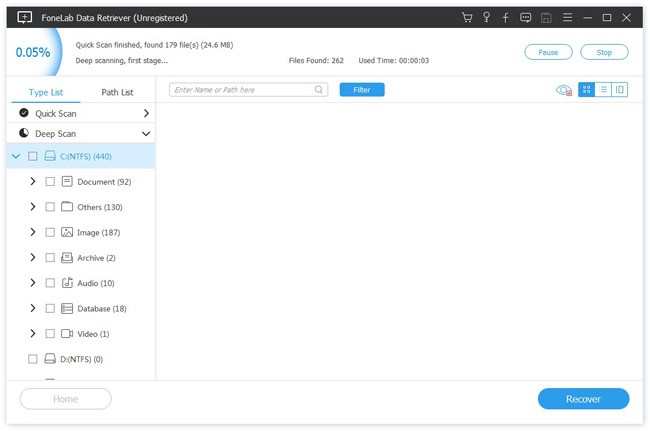 Step 3Retrieve formatted images from Windows or SD Card
After the scanning result window shows up, move to the left-hand column, and go to the Image tab. All the deleted pictures are organized by formats on the right pane. Find and choose the pictures you'd like to get back, and then click on the Recover button.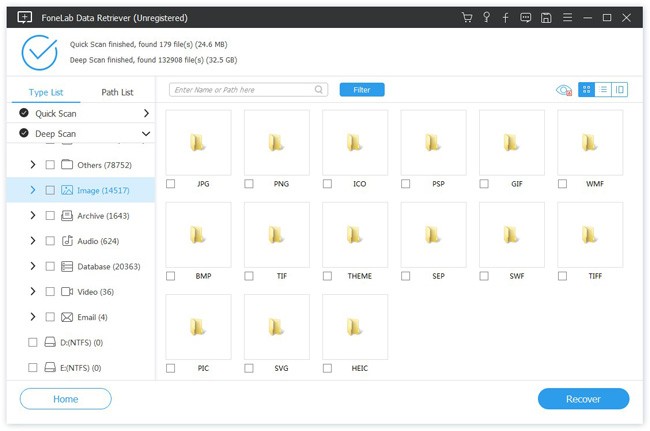 When it is done, you can access your photos with the original quality.
If you want to know more about data recover or formatted data recovery on Windows, you can refer to formatted data recovery on Windows.
2. Use CMD Command Prompt to Recover Formatted Photos
CMD, also known as a command prompt, is used to issue various commands to the Windows operating system and used to check internal and external hard drives. Many users know about CMD, but may not know how to use the command prompt for data recovery.
Sometimes, you can use it to recover files from formatted SD card. The downside is that you have to perform the process correctly. Otherwise, you can recover nothing from a removable drive.
Step 1Insert the SD card into your computer directly or using a card reader. Open an Explorer window and remember the drive letter of your SD card.
Step 2Click and expand the Start menu and run the Command Prompt window as an administrator. Also, you can open the Run dialog, input cmd and click the Enter key to run the Command Prompt window.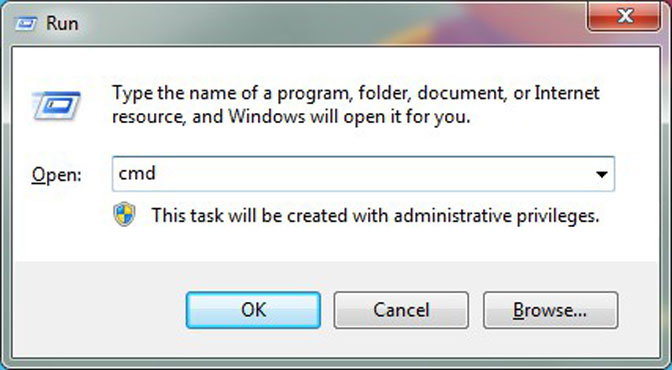 Step 3Input chkdsk [drive letter] /fand click the Enter key. Use the drive letter of your SD card to replace [drive letter]. After that, you can type in Y to continue.
Step 4Next, input the drive letter of your SD card. For instance, your SD card displays H: in the Explorer window. You should type in H: in the Command Prompt window.
Step 5Input [drive letter]>attrib -h -r -s /s /d *.* and hit the Enter key to execute it. That will recover all data from your formatted SD card.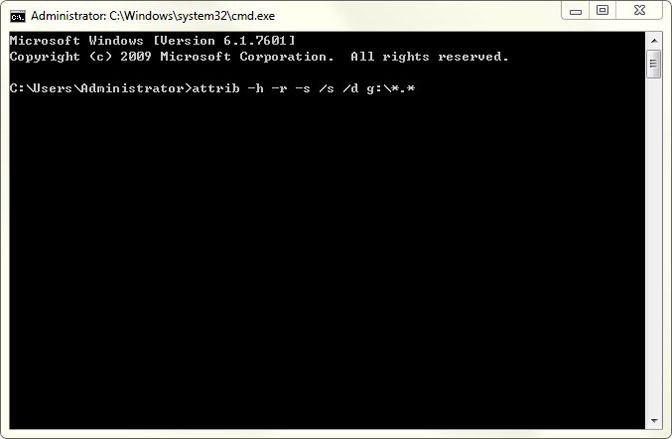 Tips: If your SD card is corrupted and you want to fix it, here is a way to use the chkdsk command line. Here are the steps to fix the SD card.
Step 1Press Windows + R to open the Run Window, then type cmd and press Enter to open the command prompt.
Step 2Type chkdsk followed by a SD card's location, a colon and /f (ex: If a memory card is located on drive H, type chkdsk h: /f)
Step 3Press Enter and Windows will begin fixing the damaged SD card.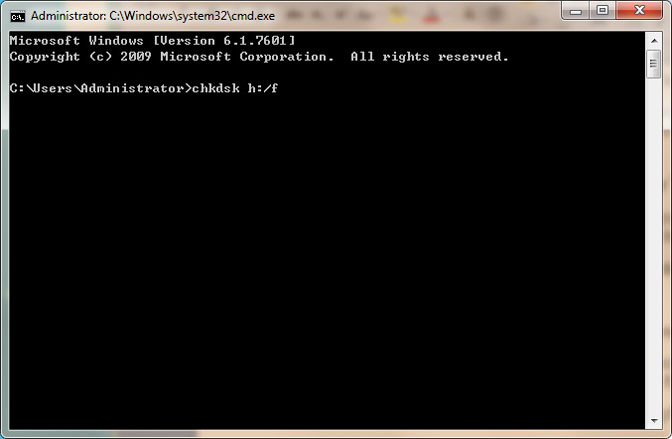 If you want to know more about SD card data recover or SD card fixing, you can refer to formatted SD card data recovery.
Conclusion
All in all, you can recover data from formatted SD card or Windows due to hardware or software failures. No matter why you format your images, you need to recover the formatted photos as soon as possible. Just stop using the formatted SD card or hard drive and run Fonelab Data Retriever to rescue data right now.
If you have any questions, wishes or you would like to share your experience in recovering data and repairing SD cards, don't hesitate to leave a comment we will answer it for sure.