Recover PC Data Now
Recover the lost/deleted data from computer, hard drive, flash drive, memory card, digital camera and more.
[Easy Guide] 4 Online Free Websites to Fix Corrupt PDF
Sometimes PDF files can be corrupted when sending PDF files, transferring them between systems or computers, or getting them from a hard drive a few years ago. Your PDF may also be corrupted at the time of creation.
Now, some of the issues that prevent you from opening PDF files can be fixed! Try these sites I've introduced below, not only for simple but also free.
If you want to know more about the recovery method of deleted or lost files on Windows, you can refer to Windows data recovery, or you want to know about the recovery method of corrupt video files, you can refer to restore and fix corrupt video file.

1. Common Reasons for PDF File Corruption
PDF (Portable Document Format) is probably the most popular document format because it is supported by all operating systems, and it is more secure. PDF documents are difficult to change, and they also can be protected with a password and watermarks.
However, PDF files sometimes become corrupted, and when you try to open such an Adobe Acrobat/Adobe Reader document, you might encounter various error messages, such as the following:
PDF File not readable with your software
Root object is invalid or missing
File is damaged or corrupt
There was an error opening this document
There was an error processing this page
It contains info not understood by the viewer
Format error - Not a PDF File or Corrupted
Most often, such errors can be attributed to software malfunction (including browsers, mail programs, operating system, antivirus software or firewall).
2. Online Free Websites to Fix Corrupt PDF
PDF2GO: Convert PDF files online without software installation.
Using this PDF repair website is considerably easy. All you have to do is upload your PDF file (cloud storage is also supported) and let us do the magic. Afterward, simply download your repaired PDF document.
On PDF2Go, we specialized in converting and editing PDF files. Thus, if you try to repair another kind of document, we will first convert to PDF and then run the fix. The file you get back will always be a PDF document though.
How to fix PDF files online? First, upload your PDF file. Then click on Save Changes.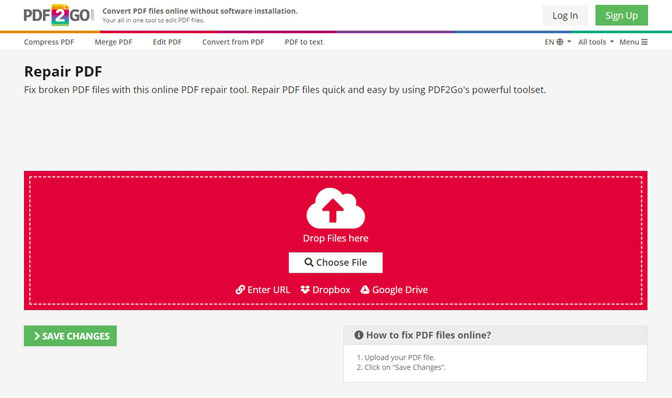 PDFaid: Repair PDF - Fix Corrupt PDF
Repair PDF is a free PDF doctor. Do you have an important PDF but when you open it in Adobe PDF reader it would say the file is corrupted? There are a lot of reasons that a PDF file can get corrupted.
This PDF repair website looks for all possible reasons and fixes all of them. A corrupt PDF file will be fixed that you can view it in any PDF reader. There are only very rare cases where the PDF file is corrupted beyond repair.
Corrupt PDF files are of no use if they cannot be repaired. Our PDF fixer will repair the corrupt PDF documents and make them useful again. In order to use our application all you need a browser. No need to install any software.
Step 1Select the corrupt PDF file.
Step 2PDF Settings.
Step 3Finished and Download.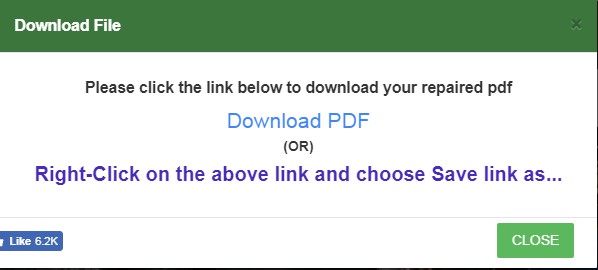 iLovePDF: Repair PDF file
Upload a corrupt PDF and we will try to fix it. Depending on how much the PDF is damaged we will be able to recover it partially or completely.
You can get a different file format on download if we detect that format in your file.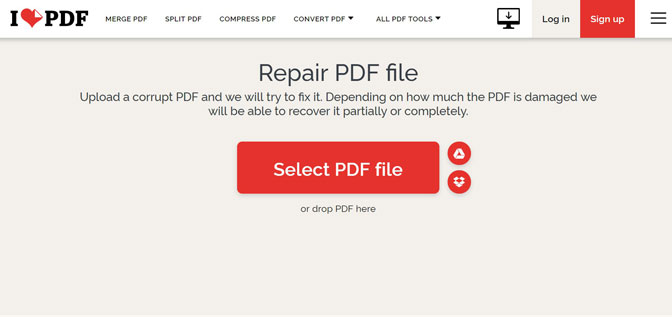 Sejda: Recover data from a damaged or corrupted PDF document
Files stay private. Automatically deleted after 5 hours.
Free service for documents up to 200 pages or 50 Mb and 3 tasks per hour.
Step 1Select your files and Upload PDF files.
Click Upload PDF files and select files from your local computer. Folders can be selected as well.
Step 2Repair PDF
Click the Repair PDF button and wait for the task to complete.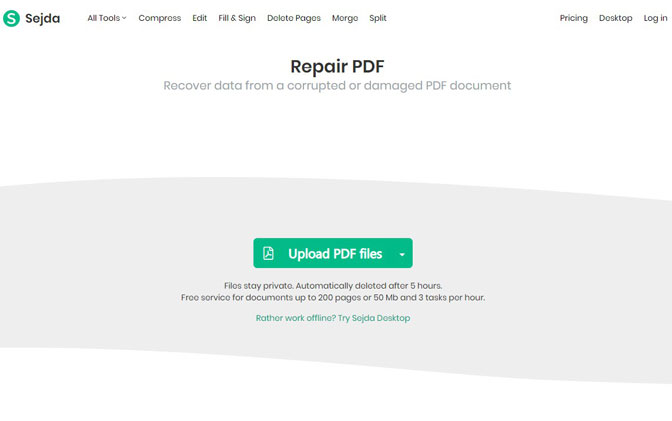 3. How to Recover Corrupt PDF from Windows
This is the easiest solution. In this solution, you need a professional PDF recovery software to help you.
FoneLab Data Retriever is a powerful and technologically advanced PDF recovery tool, which has a capability to recover almost all lost PDF files by deep scanning the disks and the Recycle Bin of your computer.
Step 1Run This Software.
Free download and install this software on your computer. Then the software will get launched automatically and immediately.
Step 2Select Data Type and Disk Drive.
In the main interface, choose Document and the location where you lost the PDF file.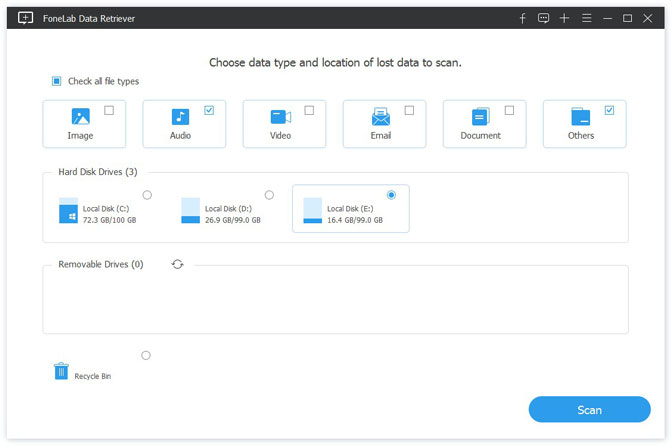 Step 3Scan Data.
Click the Scan button to get the Quick scan on the selected hard drive. All files will be displayed on the left sidebar. If Quick scan can't bring the desired result, you can click Deep Scan to try again.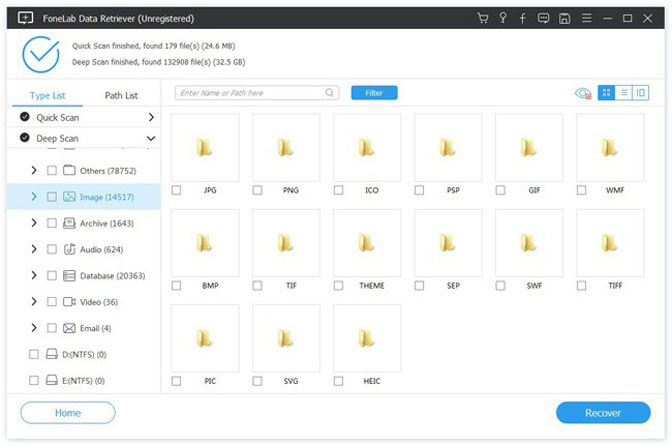 Step 4Choose PDF File
From the scan result, you can click PDF to find your needed items. You are allowed to preview the relevant information of each file including filename, size, created and modified date. Alternatively, you can use Filter feature to quickly locate the files you want to recover.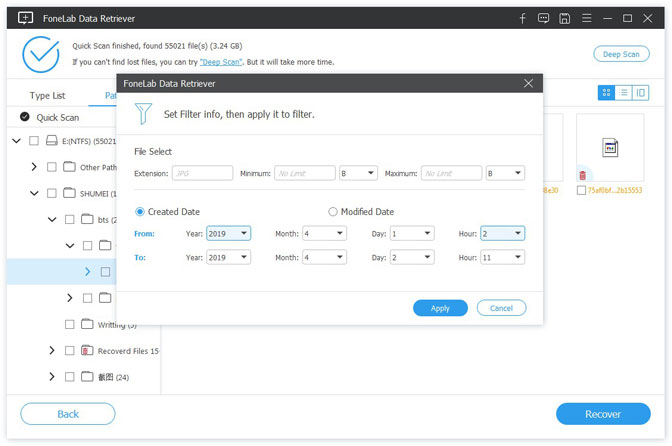 Step 5Recover PDF File
Click the items and click the Recover button to restore the selected files to your computer.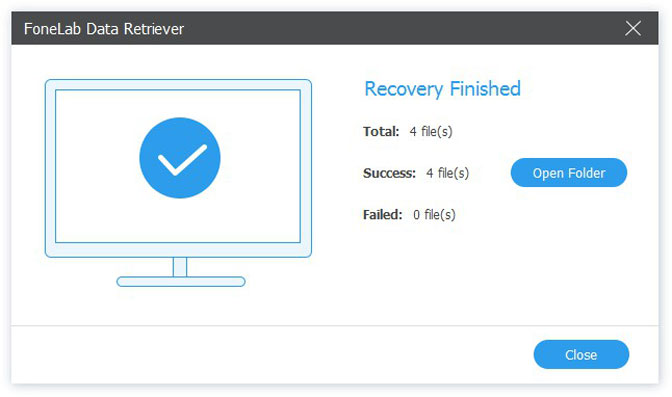 Conclusion
FoneLab Data Retriever is the reliable one, which is designed to recover almost all lost PDF files by deep scanning the hard disks. And it also can help you recover PDF file from hard drive.
In addition to PDF files, it is able to recover Word documents, Excel files, images, emails, and other data.
It can also help you restore PDF files in Windows, flash drive, memory card, removable drive, etc and restore photos from digital camera.