Record Screen Now
Capture video, audio, online tutorial, etc on Windows/Mac, and you can easily customize size, edit the video or audio, and more.
Your Best Diablo 3 Gameplay Recorder for PC and Mac in Ultra HD
- What is the best recording software for Diablo 3 gameplay?
- Any safe game video recorder that Blizzard is OK to use?
- Best free Diablo 3 gameplay video capture software?
There are so many Diablo 3 game videos on YouTube, Twitch and other video-sharing sites. If you are really good at Diablo III, then you can make a profit by creating Diablo 3 classes.  Well, you can also record live Diablo 3 gameplay for offline watching. No matter why you want to record Diablo 3 gameplay videos, you can get the best game recorder here. This is also what this article mainly talks about. 

1. How to Record Diablo 3 Gameplay Video on PlayStation 4
If you have a PS4, you can use its built-in gameplay recording feature directly. Moreover, you can share or broadcast PS4 gameplay video to YouTube or Facebook directly. From this section, you can learn how to record Diablo 3 gameplay on PS4.
Step 1Open Diablo 3 game video on your PS4.
Step 2Press the Share button for twice.
Step 3PS4 starts recording Diablo 3 gameplay video when an animation appears on the top left corner.
Step 4Hold and press the Share icon to stop recording Diablo III.
Step 5Choose Save Video Clip to save the Diablo 3 gameplay video.
Step 6Export the Diablo 3 recording file by selecting Upload Video Clip or Share Play.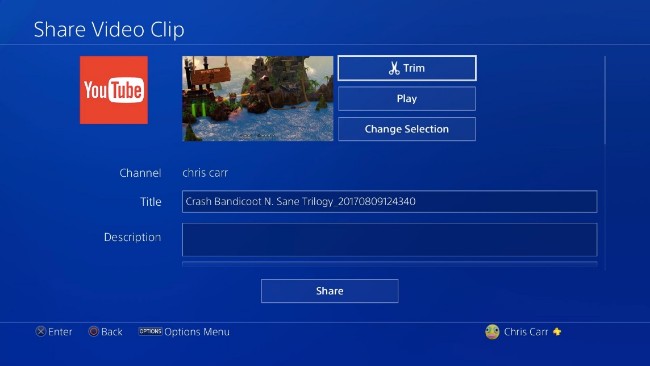 You can also learn how to record gameplay on PS4.
2. Ultimate Way to Record Diablo 3 Gameplay on Windows PC and Mac
You may see many free and open source screen recorders. However, they are not good choices. Because Diablo 3 gameplay is CPU consuming. Thus, some free game recorders cannot record all mouse actions. Furthermore, your Diablo 3 gameplay recording may be blurry. Well, it also matters if the game recording software lag Blizzard Diablo 3 gameplay. Thus, you need a lightweight and powerful Diablo gameplay recorder, which is FoneLab Screen Recorder.
Main Features of the Diablo 3 Gameplay Recorder
Record gameplay from Diablo series, World of Warcraft, Overwatch, Hearthstone and all Blizzard Entertainment video games in ultra HD.
Record game sound, audio and microphone voice.
Take a screenshot while playing Diablo 3 gameplay with customized screen size.
Set hotkeys to start, pause, resume and stop recording screen video with webcam and audio.
Change output video format, quality, frame rate, codec and other preferences before recording.
Add commentary and other drawing tools to your video or snapshot.
How to Record Diablo 3 Screen Video with Audio on PC
Step 1Free download, install and launch the Diablo gameplay recorder for PC.

Step 2Choose Game Recorder. Enter into full screen or set the customized region. Enable Webcam if you want to add more interaction. Then turn on System sound and Microphone options.

Step 3Open More Settings. You can change video resolution, format, video quality and other settings in the Preferences window freely. Choose OK to save the change. (optional)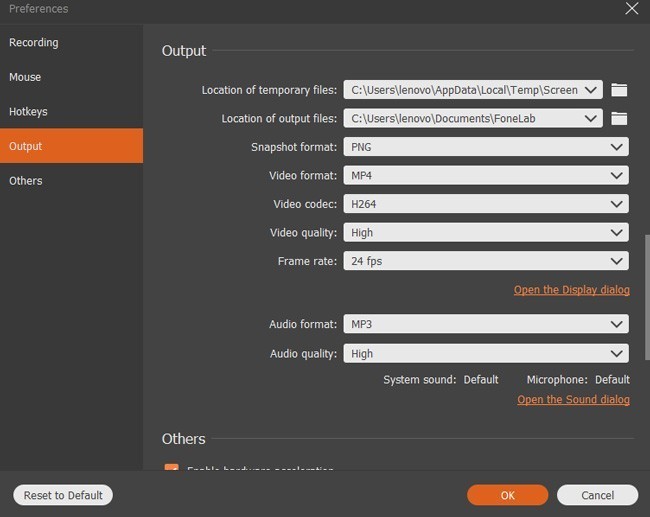 Step 4Click REC to start recording Diablo 3 gameplay video.

Step 5Pause, resume or stop recording Diablo game video with no time limit.
Step 6Preview the recording video. Later, choose Save followed by Next to export the Diablo 3 recording video.
Note: During the Diablo 3 gameplay recording process, you can click the camera-like Screenshot icon to capture the achievement instantly.
How to Record HD Diablo 3 Gameplay Video on Mac
Step 1Run the Diablo 3 gameplay recorder software for Mac.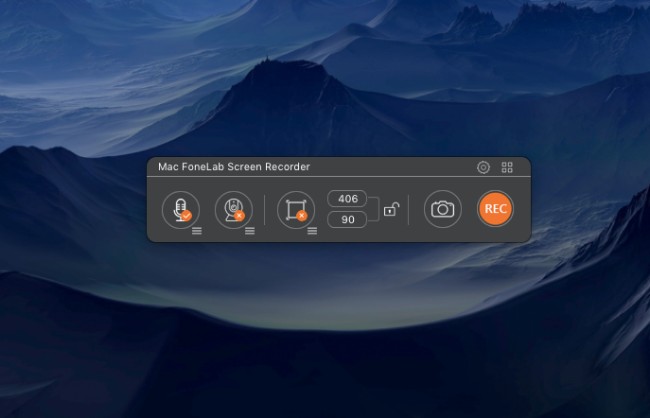 Step 2Enable Screen, Webcam and Audio based on your need. Set the screen area you need and adjust webcam position for Diablo 3 gameplay recording.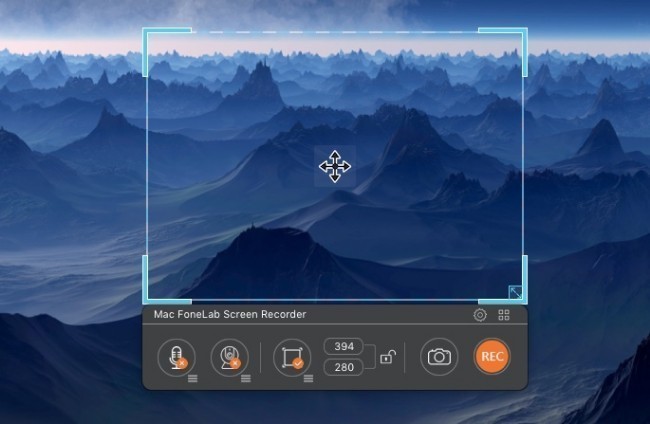 Step 3Find and click the gear icon to access the Preferences window. Later, you can set shortcuts, mouse actions, video/audio settings and other customizations. (optional)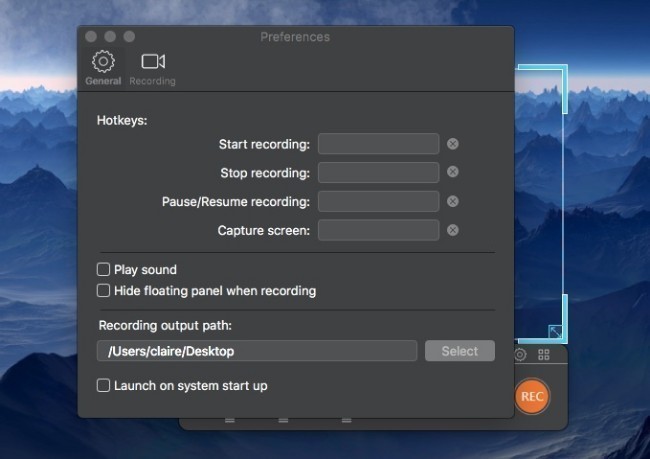 Step 4Click REC to record live Diablo 3 gameplay video. (You can use the certain hotkey combination to start recording too.)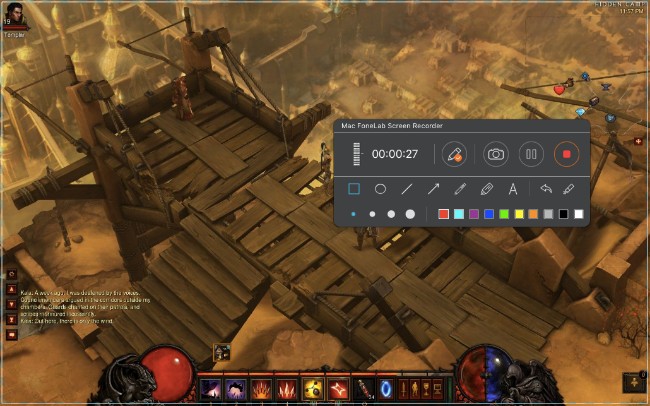 Step 5When you stop recording, go ahead to Media Library. Then you can share, preview, delete or locate any selected file quickly.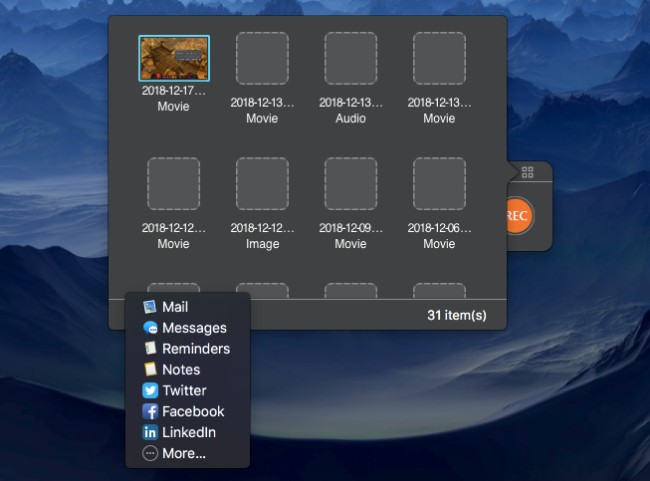 Note: You can pause and resume Diablo 3 recording freely. The video still exists. Furthermore, you can add text and other labels to your video for emphases as well.
All in all, FoneLab Screen Recorder is your best Diablo 3 gameplay recorder. You can get fully customizable controls to record and edit the gameplay video. It is super easy to add your commentary or webcam video to the Diablo recording. Even beginners can handle Diablo 3 recording easily and quickly. Be aware that you had better not add background music to the recording video due to copyright issues.