Every RuneScape 2 Gamer Should Have This Game Recording Software
RuneScape 2 offers a new combat system, improved sound and many other features based on RunScape Classic. The RuneScape 2 release date is 29th March, 2004. Since 1st July, RuneScape HD was released.
Later, it has been replaced by RuneScape 3 since 22nd July, 2013. You can also get Old School RuneScape, which is the older version of RuneScape in 2013.
The question "What software do you use to record your RuneScape sessions?" was raised in Reddit. It is the common question for many RuneScape gamers and players. If you want to record RuneScape 2 gameplay, you can get the satisfying result here.  

1. Best Way to Record RuneScape 2 Gameplay for YouTube
FoneLab Screen Recorder is the best game recording software for you. You can record live RuneScape 2 game videos without lag or crash. There is no time limit.
Thus, you can record RuneScape gameplay 2018 video as long as possible. It is also supported to set a timer or task schedule for recording RuneScape 2 automatically. 
The default output video format is MP4. Thus, your RuneScape recording file can be uploaded or shared to any site without the incompatibility issue. Of course, you can save the RuneScape recording video as AVI, WMV and other formats.
What's more, you can show others something important with various drawing labels here.
Main Features of the RuneScape 2 Gameplay Recorder
Record RuneScape and other games smoothly.
Capture the live game sound and microphone voice.
Take a screenshot of your success with customized size.
Use hotkeys to start, pause, resume and stop recording RuneScape 2.
Edit the video or picture with drawing labels, such as text, line, arrow, rectangle, ellipse, etc.
Customize the output video format, quality, frame rate, codec and other preferences before recording.
It also be a LoiLo game recorder for you.
How to Record RuneScape 2 Gameplay Video on Windows PC or Laptop
Step 1 Launch the best Gameplay recorder on your Windows 10/8.1/8/7/Vista/XP.

Step 2Choose Game Recorder. Draw around the RuneScape window. Turn on Webcam, System Sound and Microphone options according to your need.

Step 3 Click More settings. Locate the Output section. Change video format from MP4 to other choices.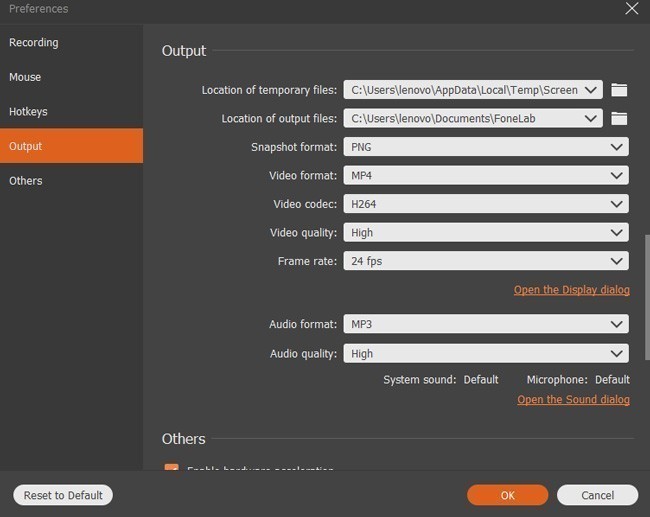 Step 4Start recording RuneScape gameplay after clicking REC.

Step 5 Stop recording RuneScape 2 game video whenever you want.
Step 6Choose Save followed by Next in the Preview window.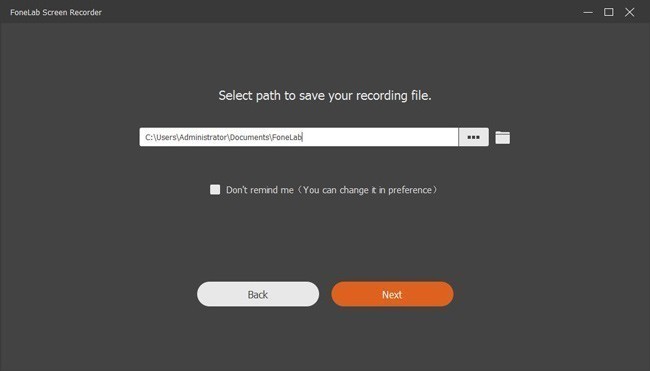 Note: After saving the RuneScape recording file, you can share the video to YouTube, Facebook, Twitter and other sites directly. You can use it to record audio on Windows with simple clicks.
How to Record HD RuneScape Gameplay on Mac
Step 1 Free download, install and run Mac screen recorder on Mac OS X 10.6 or above.
Step 2 Enable Audio, Webcam and Screen. Set input audio volume, Facecam position and screen area in details.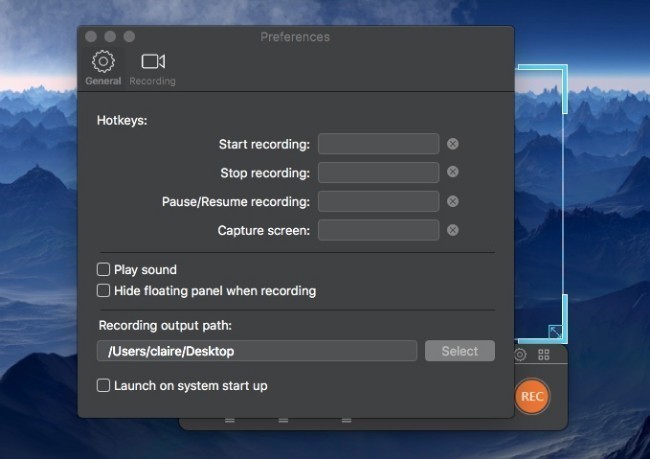 Step 3 Choose REC to start recording RuneScape gameplay.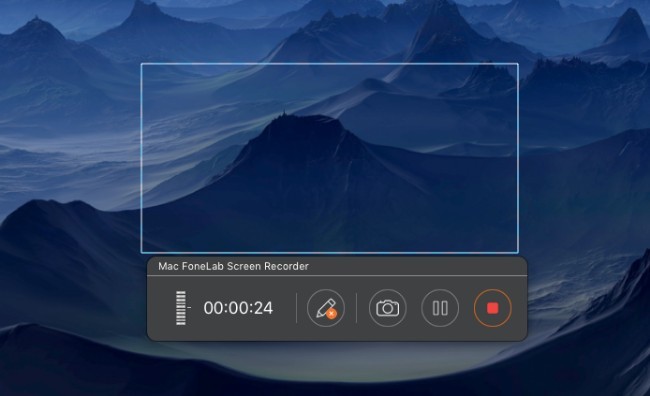 Step 4 Trigger on the Edit feature. Choose your favorite label from the drawing panel.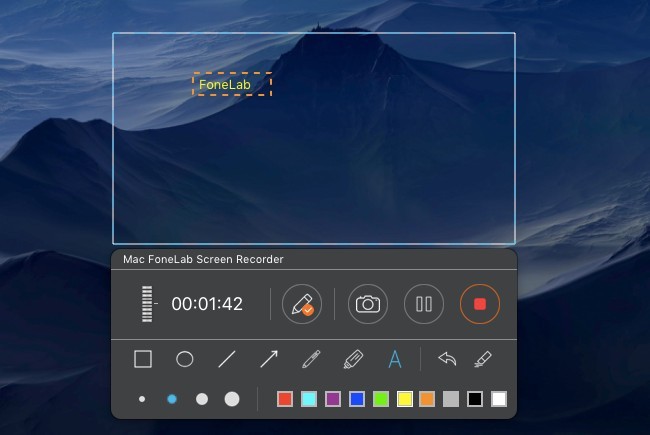 Step 5 Head to Media Library to preview or share the RuneScape gameplay video to YouTube after recording.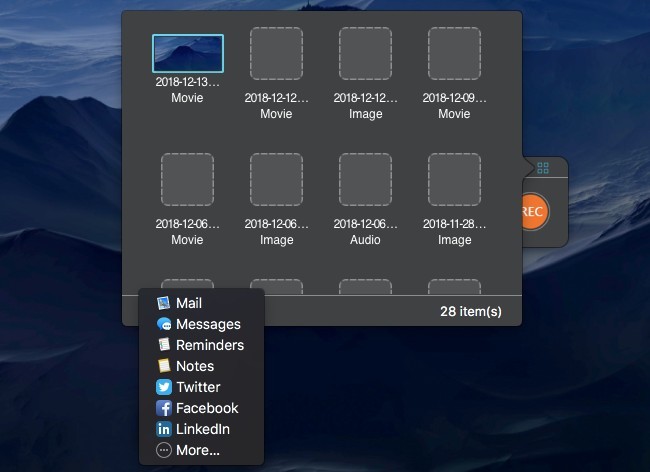 Tips and Tricks for Recording RuneScape Mobile Gameplay on Your iPhone and Android
It is true that you can use iOS 11 screen recording and other screen recorder apps for RuneScape 2 recording. However, you cannot record the internal sound. The limited storage space may cause other potential problems.
Thus, you had better mirror iPhone or Android screen to your computer. Later, you can record RuneScape gameplay with audio by using FoneLab with ease.
2. Other 3 Game Recording Software for Capturing RuneScape 2 Gameplay
You may have heard other game recorders before. Now, let's talk about pros and cons of each game recording program. Consequently, you can know whether it can be your best RuneScape 2 gameplay recorder or not.
OBS
Pros:
Free and open source screen capture software.
Record RuneScape 2 gameplay on Windows, Mac and Linux.
Cons:
No official guidance for gameplay recording.
The interface is not intuitive, especially for beginners.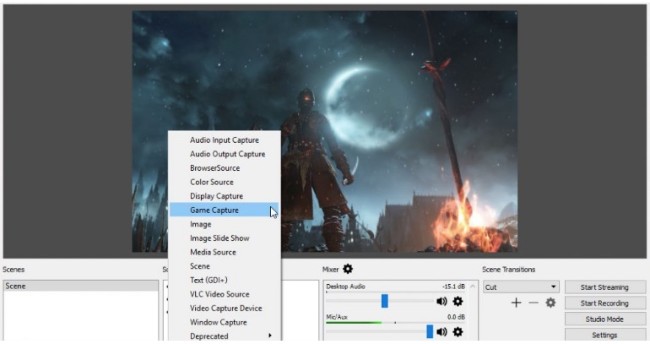 Bandicam
Pros:
Provide the game recording mode for RuneScape 2 gameplay recording.
Add a webcam overlay on your RuneScape game recording video.
Cons:
Bandicam Screen Recorder free version allows users to record RuneScape game video up to 10 minutes.
No live support.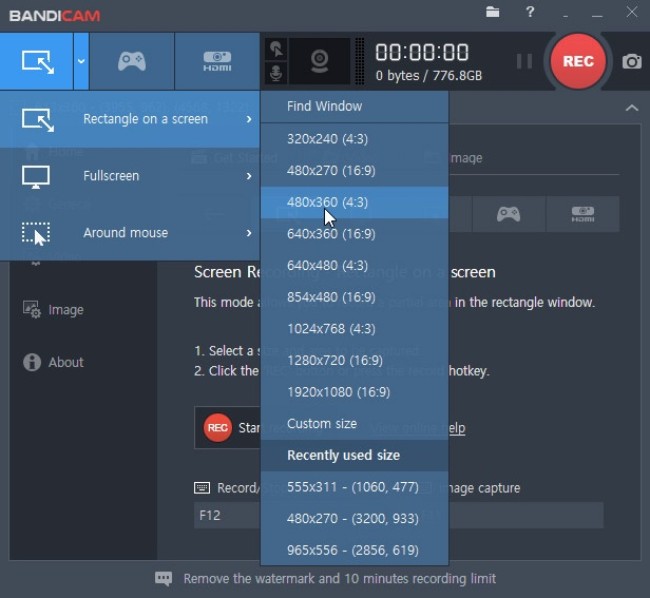 ScreenFlow
Pros:
Record RuneScape gameplay video with audio seamlessly.
Edit your RuneScape game recording footage in the timeline.
Cons:
HD screen recording may cause lags and crashes occasionally.
Lack of presets, arrows, callouts and other drawing tools.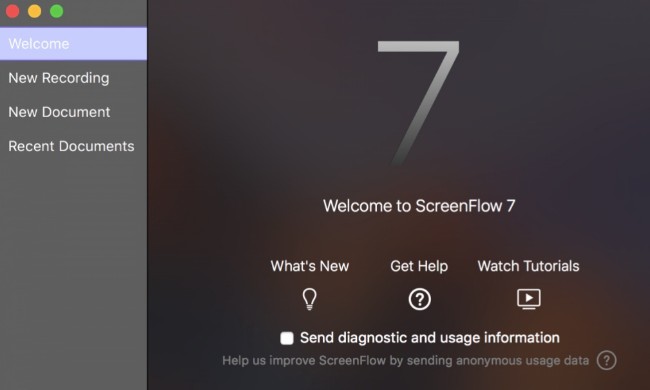 Those 3 screen recorders are expensive than FoneLab in the market. For example, you need to pay hundreds of dollars to get ScreenFlow full version. When the ScreenFlow update is released, you should also pay extra fees.
Generally speaking,
FoneLab Screen Recorder is the lightweight and powerful RuneScape 2 game recorder with the cheapest price. Both beginners and professionals can record HD gameplay with audio effortlessly.