Best Warcraft Gameplay Recorder for Windows/Mac/iPhone/Android
- Best program to record WoW gameplay?
- How to record WoW gameplay?
- Looking for a reliable way to record World of Warcraft gameplay…
- Need to record World of Warcraft gameplay Battle for Azeroth…
There are many similar questions in World of Warcraft forums and many other sites. World of Warcraft (WoW) is the worldwide massively multiplayer online role-playing game released by Blizzard Entertainment in 2004. You can see Warcraft 1 gameplay and other related videos from YouTube and other sites.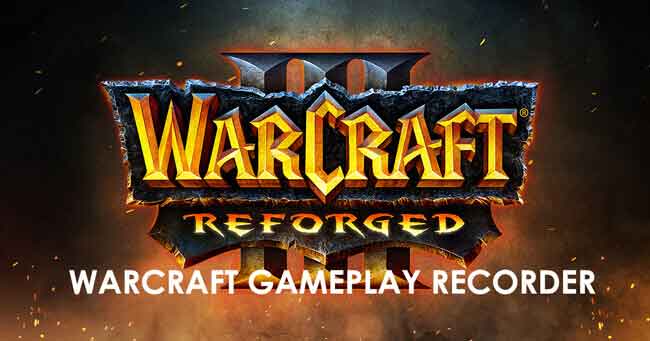 At present, you can play WoW game on your Windows, Mac, iPhone, iPad and Android device. In another word, you can have fun with WoW gameplay 2018 on many compatible devices.
Do you want to share your achievements and join the WoW family? Here is your best tutorial for recording World of Warcraft gameplay.
1. How to Record World of Warcraft Gameplay on Your Computer
By using FoneLab Screen Recorder, you can share screen recording videos to YouTube and other sites without converting.
Moreover, the recorded videos for the World of Warcraft are smaller than other game recorders. The most important thing is that the lightweight screen recorder uses less CPU, GPU or RAM resources. Thus, you can record World of Warcraft gameplay smoothly without lag. Compared with common open source screen recorder programs, FoneLab does a better job.
1. Main Features of the Warcraft Gameplay Recorder
Record World of Warcraft game video with webcam and audio in high quality.
Record the system sound and microphone voice seamlessly.
Capture live World of Warcraft gameplay with customized size.
Set hotkeys, adjust mouse actions, manage video/audio/snapshot settings and change other preferences before recording.
Edit the WoW video or snapshot with arrow, line, text and more.
Offer a safe, clean and intuitive interface.
Fully compatible with Windows 10/8.1/8/7/Vista/XP and Mac OS X 10.6 or above.
It also be a LoiLo game recorder for you.
2. Steps to Record WoW Gameplay on Windows
Step 1Free download, install and run the best Gameplay recorder.

Step 2Choose Video Recorder. Set screen area. Turn on System Sound, Microphone and Webcam based on your need.

Step 3Click More settings. You can change video resolution, format, quality, frame rate, codec and other settings in the Preferences window. (optional)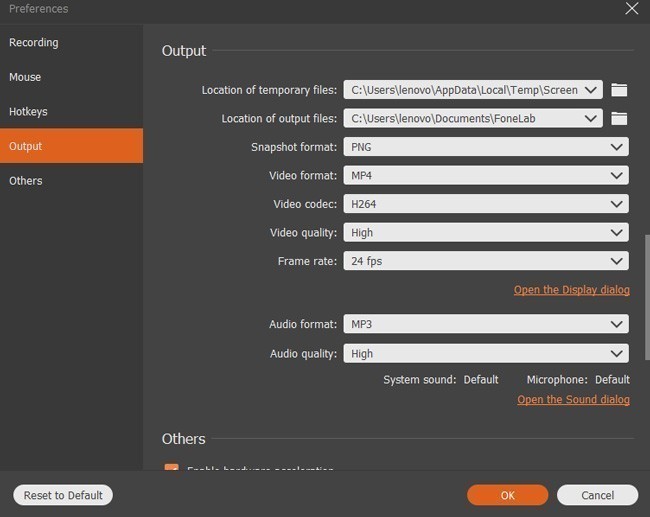 Step 4Choose REC to record World of Warcraft gameplay on PC.

Step 5Click Pause/Resume or Stop for Warcraft gameplay recording.
Step 6Choose Save followed by Next to save the World Warcraft gameplay.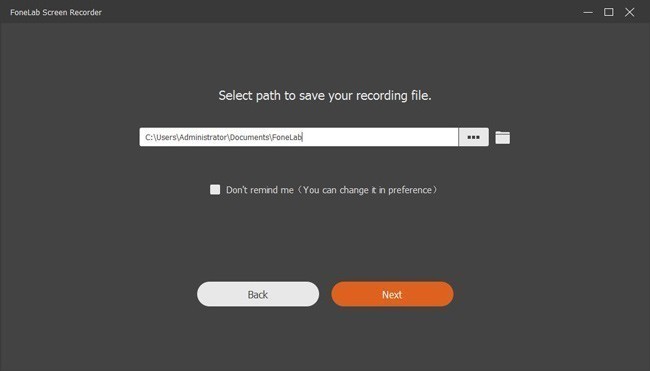 3. Tutorial for Recording Video from World of Warcraft on Mac
Step 1Launch the Mac Screen recorder.
Step 2Enable Screen, Webcam and Audio options. Then manage the screen area and input audio sources.
Step 3Find and click the gear Preferences icon. You can adjust hotkeys, output path, video/audio settings and other actions.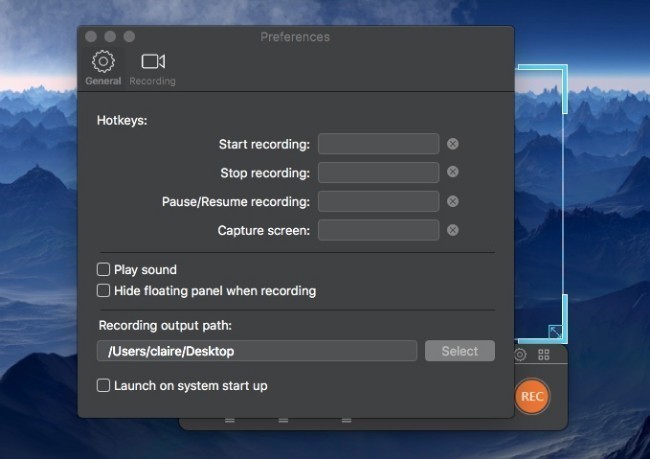 Step 4Choose REC to start recording World of Warcraft gameplay on Mac.
Step 5Enable Edit to add labels to your WoW video or screenshot.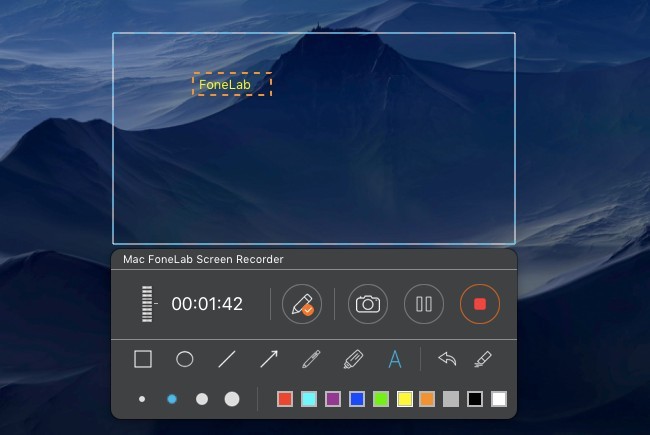 Step 6Open Media Library. Highlight your MP4 recorded WoW gameplay video. Then share, preview, delete or find the selected file within FoneLab.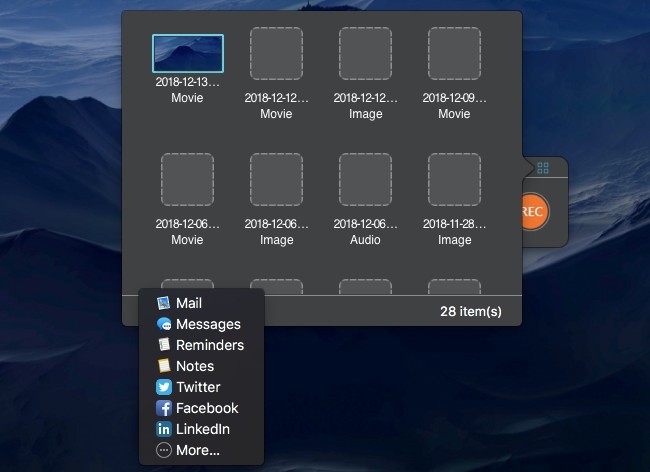 You can also record audio on Mac with FoneLab easily.
2. How to Record World of Warcraft Gameplay on Your Smartphone
For iOS 11 and iOS 12 users, you can use the default iOS screen recording feature to record Warcraft gameplay. As for Android users, you can use AZ Screen Recorder, DU Screen Recorder, REC. and many other screen recorder apps.
However, there are many limitations of using Warcraft gameplay recorder apps on your mobile phone.
Cannot record internal WoW game sound from your iOS or Android device.
Lack enough storage space for lengthy WoW gameplay recording.
No drawing tools for pointing out your success.
Some gameplay recorders are not supported to pause or resume the WoW game recording.
Take up too much processing space and battery life.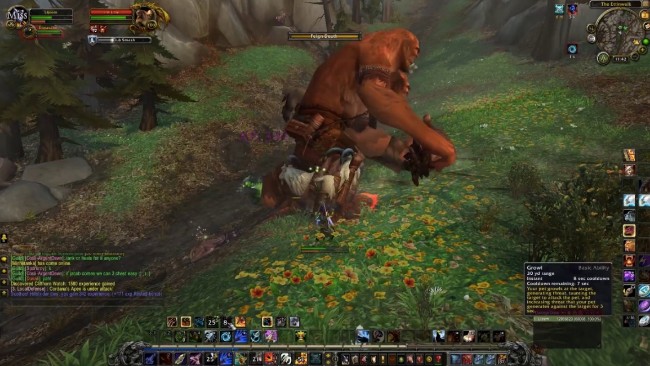 What if you really want to play WoW on your iPhone, iPad or Android?
During this time, you can mirror iPhone or Android screen to the computer. Later, you can use FoneLab Screen Recorder to record World of Warcraft gameplay as above mentioned. There is no need to jailbreak or root your mobile phone. You can record World Warcraft gameplay video on PC or Mac with no time limit safely and easily.
Of course FoneLab can be your youtube recorder, LOL gameplay recorder, music recorder and more on Windows or Mac without lag.