Recover Android Data Now
Recover the lost/deleted iPhone data including photos, contacts, videos, files, call log and more data from your SD card or device.
Call Log Recovery - How to Recover Deleted Call History on Android Phones

Updated by
Boey Wong
/ Feb 03, 2021 09:15
I deleted my recent call log via Call Log app on Monday because I need space on my phone. I think I don't need those call logs anymore, so I deleted them all without any hesitation. But we are expecting the email from a travel company through which we are taking a trip to New Zealand and it hasn't come yet. We can't remember their name but I had a call from them and made a call to them two days before I cleared the call history. Is there any way to get them back, so I can get their number?
Sometimes, you may delete call log regularly in order to clean your phone or avoid making an unintentional phone call by mistake. Or you may want to check the call history for the phone number that we haven't save to the Contact app yet but accidentally delete them. It's really depressing when you encounter these sucks.
So, You will need a convenient tool to help you backup Android call logs so that you can get them back when you lost them.
1. Backup & Restore Android Call Logs with App
Here we will introduce an app which is called App backup & Restore to you. It allows users backup Android contacts, messages, call logs and other apps straight into your Google Drive.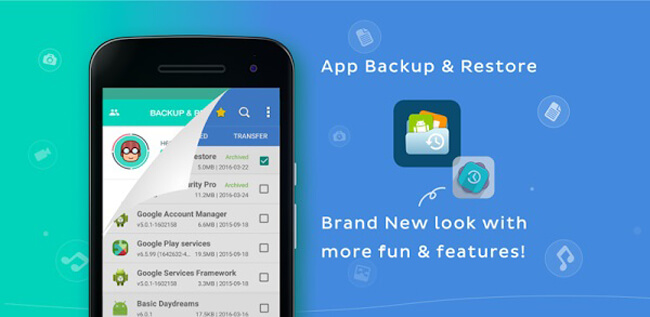 What's more, you can backup apps on your SD card.
Let's walk through the operating process of backing up Android call logs using this app.
Step 1Download and install App Backup & Restore on your Android phone. And then open the app.
Step 2Tap to menu icon on the upper left corner, and then tap Settings > Google Drive Settings.
Step 3Tap Add account to log in your Google Drive account here.
Step 4Tap the Apps near the menu icon, and then select Personal if you want to backup call logs. While you would like to save app.
Step 5Check the Calls item, and then tap Backup under the Device section.
Step 6Tap the Archived next to the Device, and tick the data you backed up, tap the first Send button on the upper right corner, tap Upload from the drop-down options.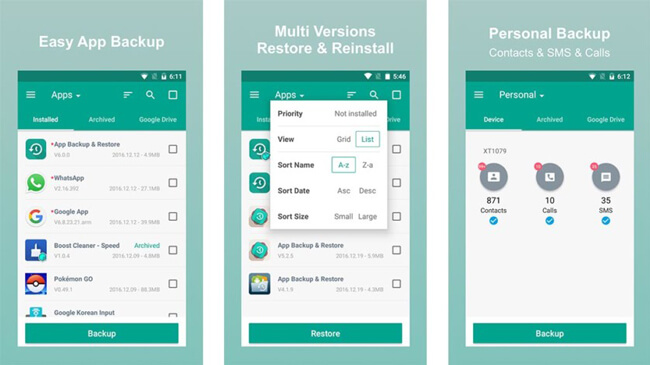 If you are getting used to saving Android call logs with above-mentioned steps before, you can restore call logs easily with the app.
Step 1Open the app, and then go to Google Drive through menu icon > Personal > Google Drive.
Step 2Select the calls you want to recover.
Step 3Tap the green Restore on the bottom of the window.
However, even you don't have backup file, it's not the end of the world, pull yourself together.
2. How to Retrieve Deleted Call History from Android with FoneLab
There is an Android recovery software out there standby to offer you some help. This Android data recovery app is called FoneLab Android Data Recovery.
With its help, you are allowed to recover deleted call logs no matter which situation you face with like dead black screen, water damaged, broken and so on.
What's more, You can recover deleted text messages on Android as well as other files such as contacts, photos, videos, music, etc.
FoneLab Android Data Recovery software fully supports all popular Android smartphones including Samsung, HTC, Sony, Motorola, Huawei, Google Nexus, Xiaomi, and more. It works well both on Mac and Windows systems.
Why not download the free trial version on your computer and try to recover your deleted call logs.

FoneLab for Android
With FoneLab for Android, you will recover the lost/deleted iPhone data including photos, contacts, videos, files, call log and more data from your SD card or device.
Recover photos, videos, contacts, WhatsApp, and more data with ease.
Preview data before recovery.
Android phone and SD card data are available.
Below is the simple guide on retrieving Android data. It just takes five steps to recover the lost data.
Step 1Download Android file recovery software and install it on your computer. Launch the software and connect your Android phone to the computer via a USB cable.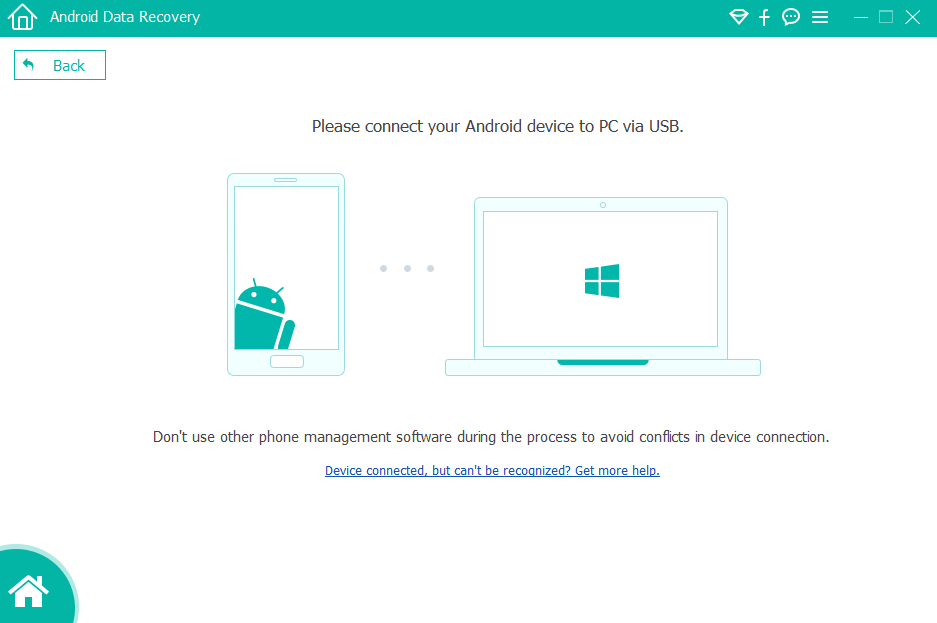 Step 2Before the program can detect your device you have to tap Ok on the pop-up window to allow USB debugging on your phone. If the window doesn't show up, disconnect it and plug into the port again. But make sure that the USB debugging mode is enabled on your phone. If you don't know how to enable USB debugging, you can refer to the article: How to enable Android USB debugging mode.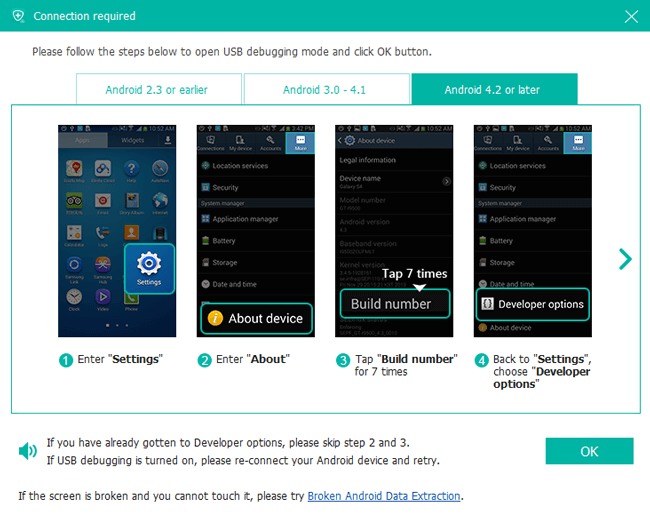 Step 3Choose the file Call Logs and click Next. Once your phone is connected successfully, select the content Call Logs to scan.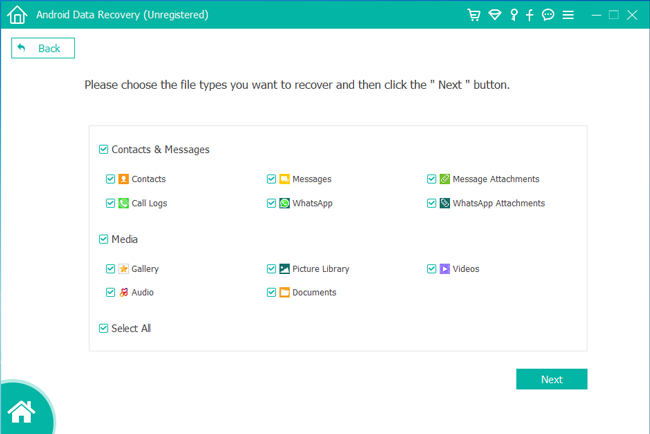 Step 4Allow to scan Android smartphones for lost data. The program needs to be authorized to scan the phone. So tap Allow/Grant/Authorize when the permission request message pops up. Click Retry if the messages don't pop up on your phone.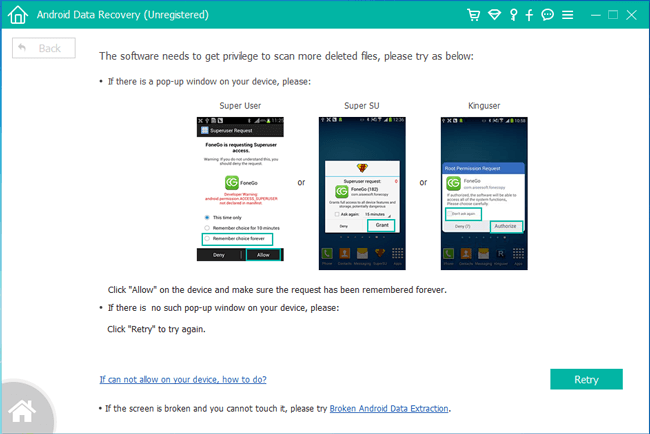 Step 5Preview and recover deleted call logs. The software only allows you to preview the contents in the free version, if you want to recover them to your computer, you just need to pay for the full version of the program. The retrieved call history with details like phone number and contact name will be saved as HTML.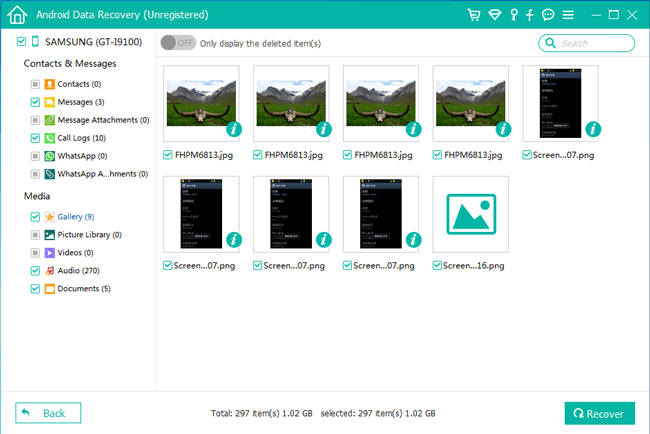 You are done with it so far. The recovery process is as simple as you can see.
For your information, all the operations during the recovery process won't record any of your information or upload your data to the internet, so don't worry about your privacy will be exposed when you use this software to recover deleted text messages Android or other files.