Top 3 Methods to Record Pokémon Games on iPhone and Android Phone (No Jailbreak)
How to share the exciting moments of Pokémon Go Gameplay? Just post the pictures of Pokémon champion is not enough. You can record Pokémon Gameplay on iOS or Android devices for social media websites, which you can attract audiences with the same hobby.
Pokémon Go is an excellent gameplay for Android devices and iPhone. There are few game recorders for Android or iOS. When you need to record Pokémon Gameplay on smartphone, you can find 3 excellent methods from the article.

1. How to record Pokémon Go on computer in high quality
In order to capture screen of Android phone or iPhone with a high quality, you can mirror smartphone screen to computer beforehand.
FoneLab Screen Recorder is a professional screen recorder for gameplay and video with ease. When you record Pokémon Go gameplay video, capture audios, and take snapshots, So it also can be a Minecraft screen recorder for gamers.
You can edit recording videos with multiple features.
Custom and lock the recording area for iPhone or Android devices.
Record movies, calls, tutorials, TV shows, songs and others.
Export the video and audio formats in extremely high quality.
Add text, arrow, line and other drawing panels on videos or snapshots.
It also be a LoiLo game recorder for you.
Step 1 Mirror iPhone/Android to Computer.
iPhone users: mirror iPhone to PC via USB. You can plug in the original USB cable into iPhone and PC. After that, you can setup the network connecting for the two devices.
Android Users: Enable the Personal Hotspot in Control Center and select TO CONNECT USING USB to mirror Android screen to computer.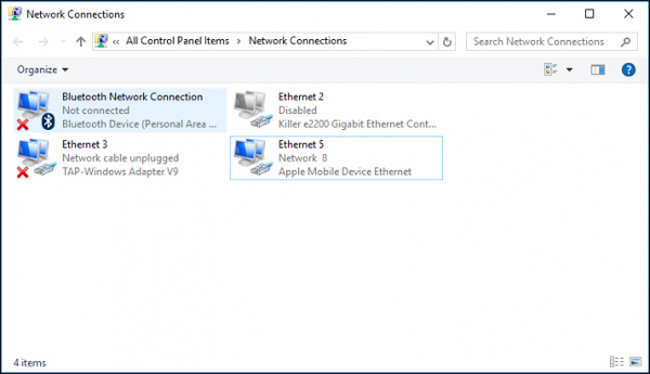 Step 2Download and install the latest version of FoneLab Screen Record on your computer. After that launch the program to record Pokémon games on iPhone and Android phone, capture audio from microphone and system, and take screenshots for important smartphone screens.

Step 3Set recording area for Pokémon Gameplay on computer and choose the System Sound according to your need. Then click the red Rec button in the left to record Pokémon Go games on smartphone from your computer. You can edit the video files during the recording process.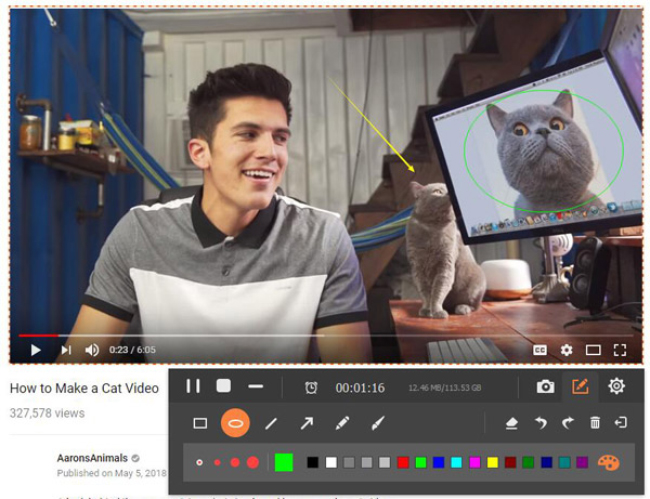 Step 4After finishing the recording process, you can click the Save icon to save the Pokémon Go gameplay videos to your computer. Moreover, you can further edit the files and share them to social media websites.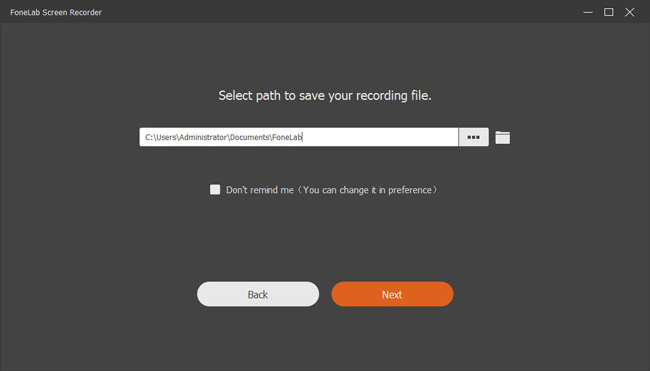 When you need to record Android Pokémon Gameplay on computer, you can mirror Android screen to computer first. After that you use FoneLab Screen Recorder to get videos for gameplay in great quality.
In addition, you can also use FoneLab Game Recorder to record Minecraft gameplay, Roblox Gameplay and others you like.
2. How to capture Pokémon games on iOS device via Screen Recorder
iOS 11/iOS 12 has made it easier to record Pokémon Go games with iOS Screen Recorder. You can record screen and microphone during gameplay to share it with your friends, or stream it online. Just follow the process to record gameplay on iPhone.
Step 1Swipe up from the bottom of iPhone screen and tap the Screen Recording button. You can easily enable this feature through Settings > Control Center > Customize Controls > Screen Recording if you didn't enable it. After that the iPhone screen recorder start a 3-second countdown. During the countdown, you can launch the Pokémon game.
Step 2If you want to have some comments for the recorded gameplay video, you can press and holding the screen recording icon and then tap Audio icon to turn on the Microphone directly or use 3D Touch function to record both video and audio of Pokémon gameplay.
Step 3Go to Control Center again and tap the Screen Recording button to end the recording process. Tap the Stop option to save the game videos in iPhone Camera Roll.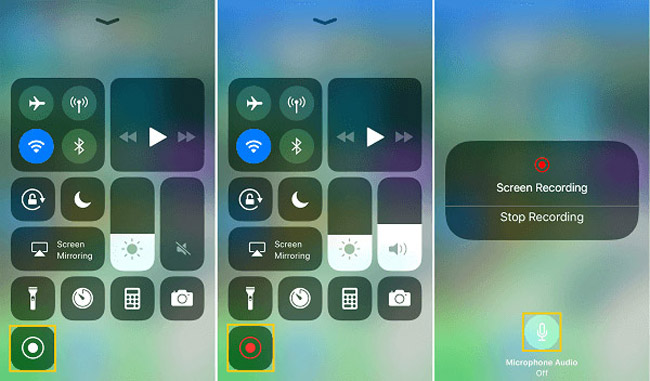 3. How to record Pokémon gameplay on Android with Mobizen
Mobizen is one of the most popular Android game players, which you can capture Pokémon scenario in an easy way. The output files are saved in good quality up to 1080P, but there is watermark at the bottom of the video.
Step 1Download and install Mobizen APK from Google Play Store. Then enable the unknown sources to continue installation process.
Step 2Select the Record screen option and tap the Camcorder icon to record Pokémon gameplay on Android. Select the Record icon to start the process.
Step 3Once you finish the recording process, you can select the Stop option. Your recordings will be saved in the Gallery under the record folder on Android phone.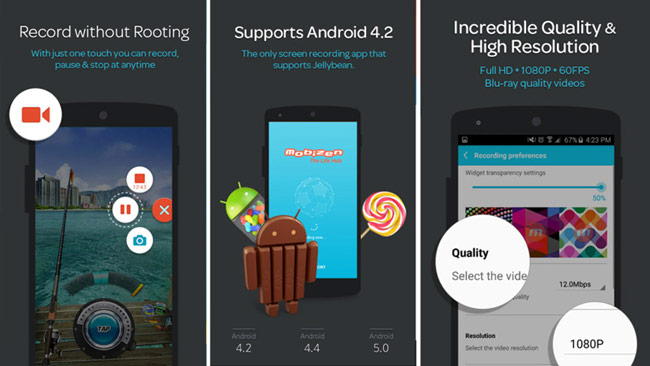 4. 5 Best Pokémon games you should not miss
What should be the most interesting Pokémon games besides Pokémon Go? When you need to record Pokémon gameplay, you should know the other games that you can win more Pokémon champions.
1.Pokémon Go
It should be the one of the most popular Pokémon games for both Android and iOS devices. When you walk around the real world, you can catch Pokémon, upgrade the level and use them to battle gyms.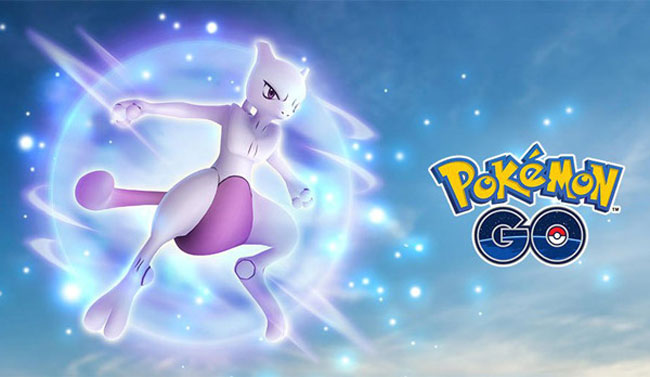 2. Pokémon Quest
Pokémon Quest is another funny Pokémon game, which you can control make for lively and fun battles. Moreover, you can befriend more Pokémon or make your Pokémon stronger.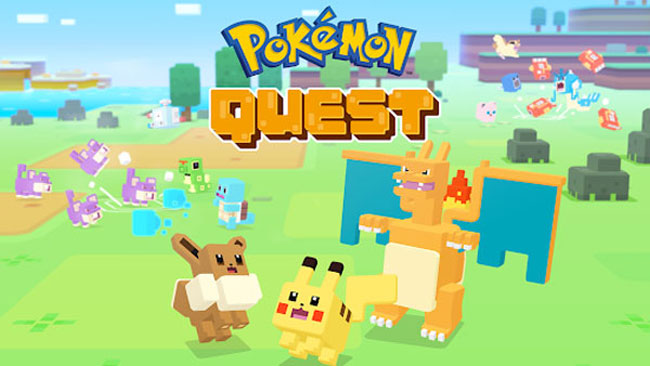 3. Pokémon Shuffle
Just as the name of the Pokémon game, it is a puzzle game where you can line up three or more Pokémon vertically or horizontally to battle against wild Pokémon. You can record and play the Pokémon game with hours of fun.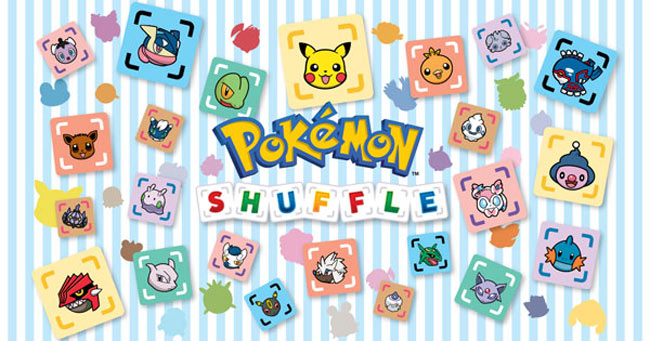 4. Pokémon: Magikarp Jump
If Magikarp is your favorite Pokémon, it should be a Pokémon game you can try. You can let anyone easily raise many generations of Magikarp and share with friends on your social media networks.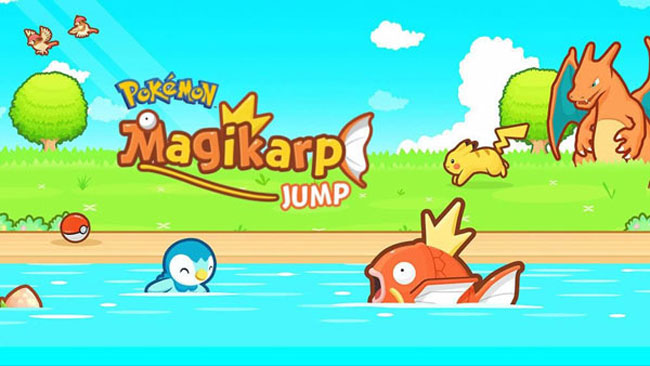 5. Pokémon Duel
You can build your party of Pokémon figures and play against your friends. It is a strategy board game in which you can plan the strategy and defeat your opponent in real time fight.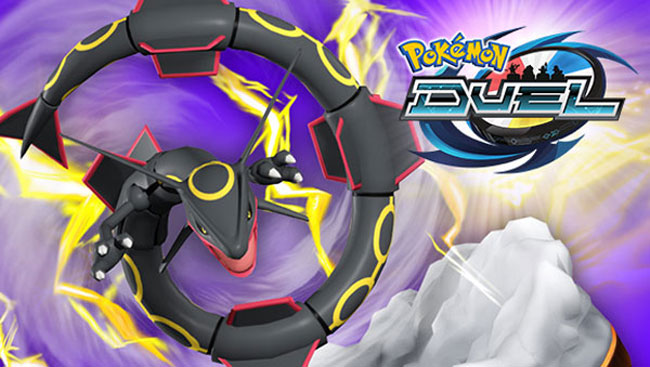 Conclusion
What should be the best methods to record Pokémon games on Android phone or iPhone? The article explains 3 excellent methods to capture videos for smartphone with ease.
Furthermore, you can also get the information for the 5 most popular Pokémon games for smartphone. If you need to record games like how to record lol gameplay or record roblox in high quality, FoneLab Screen Recorder should always be your first choice.