Record PS4 Gameplay with Commentary and Webcam on Windows/Mac

Posted by
Lisa Ou
/ Dec 23, 2020 16:00
You can use a digital camera or smartphone with a built-in camera to capture PS4 gameplay as well. Though the PS4 recording file may be shaky. Is it possible to keep your PS4 achievement permanently in high quality?
Of course, you can use PS4 recording software to record all on-screen games, as well as your voice. Later, you can save or share the PS4 gameplay recording file with ease.
Considering Windows and Mac operating systems are widely used all over the world. This article will show you how to record PS4 gameplay video on your computer. It is quite easy to record gameplays here. Just read and follow.

1. What Is PS4
PlayStation is the video game console developed by Sony Interactive Entertainment. The first PlayStation was released in 1994. As for PS4, it is the eighth PlayStation generation. You can get PS4 Pro, PS4 Slim and other PlayStation related products.
Compared with other gaming consoles, PS4 is a great success. Over 200 disc-based video games are released for PS4, such as Grand Theft Auto, Overwatch, FIFA Soccer, etc. Thus, many gamers want to find the best PS4 screen recorder to capture the achievement.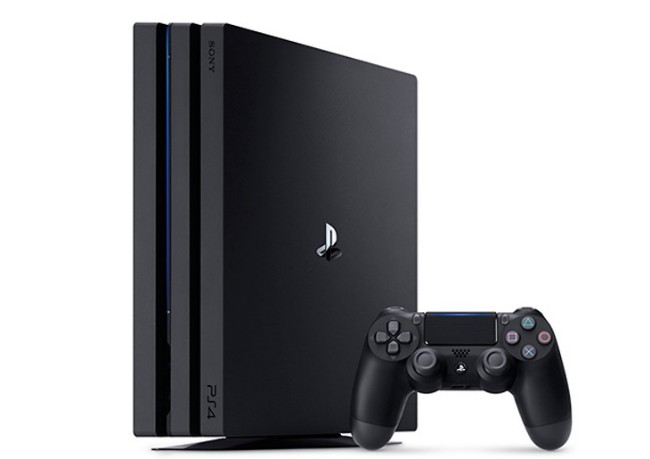 2. How to Record PS4 on Windows/Mac
If you want to record PS4 gameplay without a capture card, you need to read the following paragraphs carefully. Here are powerful PS4 recording software for both Windows and Mac users. To some degree, you can regard as your PS4 recording software as well.
Part 1. 3 Ways to Record PS4 Gameplay Video on Windows
Option 1. (Basic) Game bar
What is Game bar: For Windows 10 users, you can record PS4 gameplay with PC Windows 10 by using Xbox One app. In addition, you can use Xbox to broadcast your game with mixer as well.
How to Record PS4 Gameplay through Windows Settings:
Step 1Open Xbox One app on your Windows 10 computer.
Step 2Head to Settings and choose Game DVR.
Step 3Manage video encoding and other settings.
Step 4Click Record to start recording on PS4.
Step 5Stop recording the PS4 gameplay and find it by File Explorer\Videos\Captures.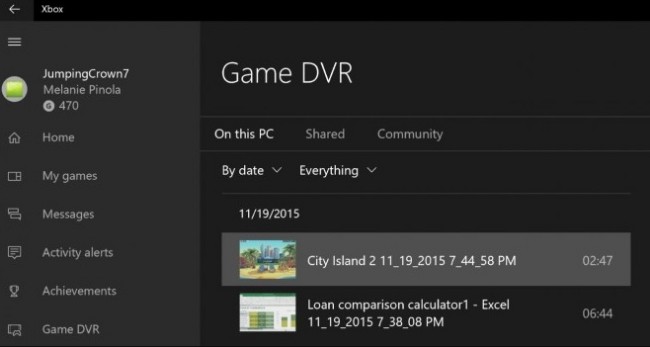 Option 2. (Ultimate) FoneLab Screen Recorder
What is FoneLab screen recorder: You can record gameplay, tutorials, calls and other live videos by using FoneLab with no quality loss. It is also supported to record system sound and microphone voice at the same time. Well, you can record PS4 gameplay in 1080p here.
How to Record PS4 Gameplay with Facecam and Voice:
Step 1Launch the PS4 recording software on your Windows 7/8/8.1/10/Vista/XP.

Step 2Choose the Game Recorder option.

Step 3Set the custom screen area and manage the input audio source. (Switch on System Sound and Microphone based on your need.)

Step 4Click REC to record video on PS4. (You can pause and resume the PS4 gameplay recording freely.)
Step 5After the gameplay recording, choose Save followed by Next to export the recording file.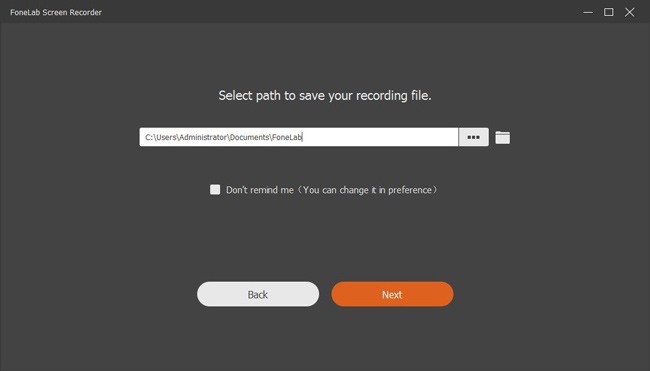 Option 3. How to screen record ps4 with Powerpoint
Powerpoint has a built-in feature to record screen on computer with simple operations. You can learn how to use it to make powerpoint into a video as below.
Step 1Open PPT software on computer and then click Insert > Screen Recording.


Step 2Click Select Area to manage the area and begin recording.
Part 2. 2 Ways to Record PS4 Gameplay with Voice on Mac
Option 1. (Basic) QuickTime Player
What is QuickTime Player: QuickTime Player is the default media player for all Mac computers. In spite of playing videos on Mac, you can use QuickTime to record screen video with audio too.
How to record PS4 gameplay video on Mac:
Step 1Run QuickTime Player.
Step 2Choose New Screen Recording from the File drop-down menu.
Step 3Select your Microphone from the down-side arrow next to Record.
Step 4Click Rec to start recording PS4 gameplay without buying anything.
Step 5Choose Stop on the top left corner to stop the PS4 video recording process.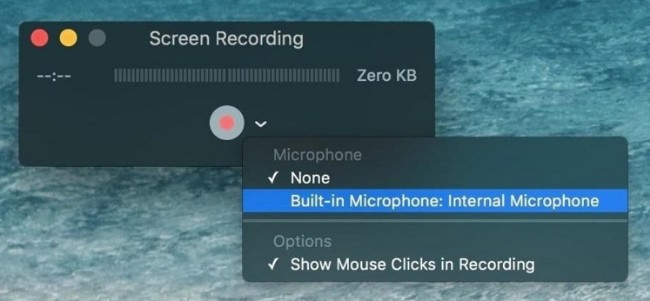 Option 2. (Ultimate) FoneLab Screen Recorder
What is FoneLab screen recorder: You can record PS4 gameplay with webcam video at the same time. Furthermore, you can record not only the sound coming from the computer, but also your voice. There is no time limit. You can use hotkeys and drawing labels as well. There is no doubt that you can record PS4 gameplay longer than 15 minutes with FoneLab for Mac. 
How to record PS4 gameplay without Lag:
Step 1Open the PS4 game recorder on your Mac OS X 10.6 or above. You should launch the Windows version on PC if you are a Windows user.

FoneLab Screen Recorder
FoneLab Screen Recorder allows you to capture video, audio, online tutorial, etc on Windows/Mac, and you can easily customize size, edit the video or audio, and more.
Record video, audio, webcam and take screenshots on Windows/Mac.
Preview data before saving.
It is safe and easy to use.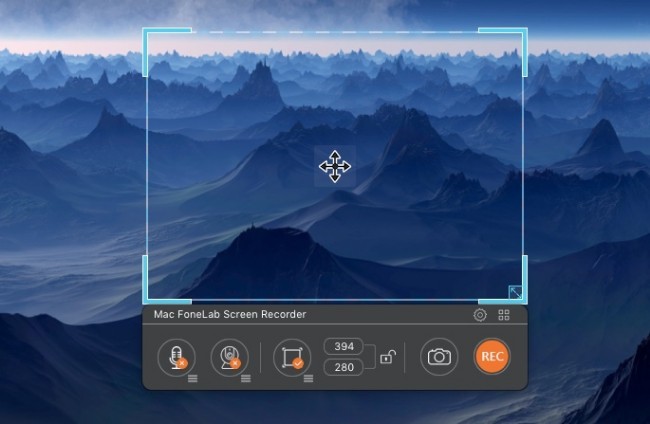 Step 2Drag with your mouse or enter the width and length accurately.
Step 3Enable Audio and Webcam options based on your need.
Step 4Click the gear icon to get the Preferences window. (You can set hotkey preferences, video and audio settings.)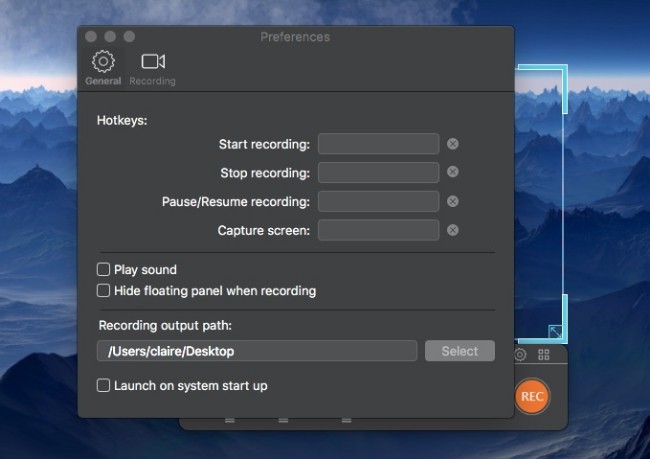 Step 5Click REC to start the PS4 recoding.
Step 6When you stop recording PS4 gameplay, you can go to Media library to share, preview, delete or edit the file.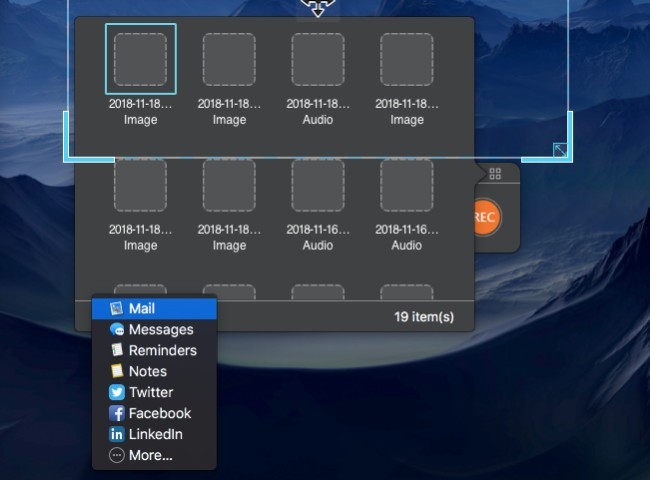 Moreoever, it is easy to use so you don't need to worry about how to stop screen recording on ps4. When you use FoneLab to record gameplay on PS4, you can take screenshots and add labels to the video directly. Well, you can record PS3 gameplay on PC 10 and other devices as well.
In addition, you can also set a timer with the specific start time and stop time to record PS3 gameplay with laptop and computer.
In a word, whenever you want to record live gameplay on PS4, PS3 and other game consoles, you can free download FoneLab for a try.