How to Record Gameplay on Windows 10 - Game Bar and Alternative
Desktop game is one of the main entertainments on computer in people's spare time. Along with time goes, they not only play games online or offline, but also attend to share the gameplay with friends and other people who are interested in the same game. That's why people would like to record PC gameplay including record Switch gameplay on PC, Fortnite PC gameplay, record PS4 gameplay on PC and many others.

If you are one of them, you have come to the right place. This tutorial shows you how to record Gameplay on PC for YouTube, Twitch, etc with Game bar and FoneLab Screen Recorder in detail.
1. How to Capture Gameplay on PC with Windows Game Bar
From Wikipedia, there are about 45.3% Windows users, while 29.2% Mac users. However, more than 90% of desktop computer game players choose Microsoft Windows rather than Mac, Linux or others.
In order to provide better experience when you are playing games on computer, Windows 10 comes with Game bar and Game DVR.
Game bar is a feature that comes with Windows 10, you can use it to take screenshots, record screen video and audio, and stream what you want directly. It is a free and convenient tool you should have a try.
How to Use Windows Game Bar
Before we dive in, you can enable Game mode on computer to get better experience. Then follow below demonstration to begin recording gameplay.
Activate Windows Game bar before using it. Go to Start menu > Settings > Gaming > enable the first button which is under Game Bar tab.
Check the box next to Yes, this is a game in the pop-up window.

Enable Audio recording. Press Windows and G concurrently to enable Game bar taskbar, click gear-like icon. Then choose Audio on the pop-up Settings window,  turn on the button next to Record audio when I record game clip.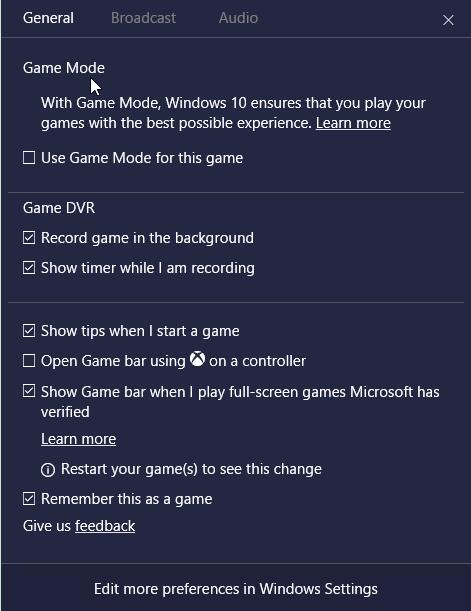 If you want to record microphone sound, tick the box under the window. Then click the red button to begin recording.

Finally, click stop button when it is done. You can find your recordings in folder C:\Users\win 10\Videos\Captures. You can find the default location through Start menu > Settings > Gaming > Game DVR.

Game bar has some shortcuts which can help you access what you want quickly as below. You can also check and change it through Start menu > Settings > Gaming > Game bar.
| | |
| --- | --- |
| Keyboard Shortcut | Description |
| Win + G | Open the Game Bar |
| Win + Alt + PrtSc | Take a screenshot with Game Bar |
| Win +Alt +G | Record configuration |
| Win + Alt + R | Start and Stop recording |
| Win + Alt + M | Microphone on or off |
| Win + Alt + B | Start or pause broadcast |
| Win + Alt + W | Show camera in broadcast |
If you don't want Windows bar showing in full-screen games, you can disable it through Settings > Gaming > Game Bar > toggle off the box next to Show Game bar when I play full-screen games Microsoft has verified.
PC DVR
Game DVR controls how you capture your game via screenshots and game clips. You can capture your screen in the background to enable games minimizing to desktop on Windows 10, set the maximum recording length, record audio and microphone, adjust volume, set video frame rate, choose video quality and capture mouse cursor in recording.
About how to disable Xbox DVR on Windows 10, you can just go to Start menu > Xbox > Settings > Game DVR, toggle the button to turn off Xbox DVR on Windows 10.
2. Best Way to Record PC Gameplay via FoneLab Screen Recorder
As Game bar records games and certain apps on computer, it is unable to help you capture screen if the content you want is not supported. It is also the main reason we will suggest that you should always have an alternative to Game bar on Windows.
You can find tons of screen recording options on the internet. Each one has its own features, it is not easy to figure out which one is the best. However, FoneLab Screen Recorder is highly recommended to you here as it stands on the edge over other competitors. Below are the reasons.
Record screen video, audio and webcam.
Record microphone.
Record mouse cursor and customize cursor color and others.
Take screenshots with ease.
Add annotations during recording.
Edit screenshots with editing tools.
It is available on both Windows and Mac.
Support various video and audio formats.
One-click to share recordings.
Hide screen taskbar on computer.
How to Record Windows Gameplay with FoneLab Screen Recorder
You should go to official site and download the program, then follow the on-screen instructions to install it. Then it will be opened automatically. You can follow below steps to record gameplay on computer.
Choose Video Recorder, then click Full or Custom to select the recording area.

You can enable system sound, microphone or webcam accordingly. Then click REC button to start capturing.
You can paint, add shape, line and others during recording. Finally, click stop button and save the videos wherever you want.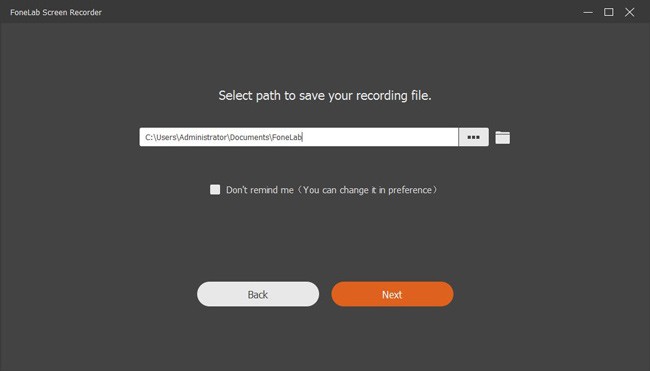 As you can see, it is really safe and easy to use. Why not download and have a try now!
3. FAQs About Windows 10 Game Bar
Uninstall Game Bar Windows 10?
Microsoft Windows won't provide official way to uninstall Xbox game bar on Windows 10 anymore. You can simply deactivate it.
Windows 10 Game Bar Not Working?
If Windows 10 Game bar not working, you should go to Start menu > Settings > Gaming > Game bar to ensure that it has been enabled already. If it does, turn it off, and then activate it again later.
If Windows game bar not opening, you can try shortcut Windows + G to open it.
If screen goes black when playing games on Windows 10, you can reboot your computer or check your game settings to fix the issues.
Turn Off Windows Game Bar?
Go to Start menu > Settings > Gaming > Game bar and turn off the first button.
How to Activate Game Mode Windows 10?
Go to Start menu > Settings > Gaming > Game mode and toggle the button on.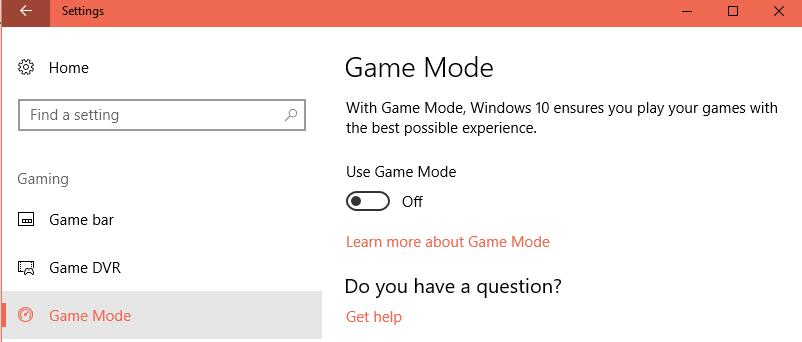 If you have more questions about recording gameplay on PC, please leave comments below.
Related Articles:

Leave your comment and join our discussion