How to Record and Save Roblox Gameplay Videos in 5 Effective Methods
Roblox is the largest user-generated online gaming platform. It enables you to build your virtual game world, play games, and role-play with friends. How to record and save these interesting scenarios of Roblox gameplay?
In order to share these gameplay videos with friends and audience, you can find 5 effective methods to record Roblox gameplay videos from the article.
1. Best method to record Roblox gameplay videos with voice
Windows/Mac User:
If you want to be a good game commentator for Roblox gameplay, you should record Roblox gameplay video with voice. Moreover, you can also add special effects to make the video more vividly.
FoneLab Screen Recorder is one of the best screen recorders for Roblox games, movies, calls, video tutorials, TV shows, take snapshots, etc. So it also can be a Minecraft screen recorder for gamers.
Capture videos in customized size, record system audio and microphone voice, and take and edit snapshots.
Set video codec, quality, frame rate, audio quality and more other settings to export videos for Roblox games with a high quality.
Add text, arrow, line, draw and audio commentary on the video, as well as edit screenshot.
It also be a LoiLo game recorder for you.
Step 1Download and install the latest version of FoneLab Screen Recorder on your computer. Make sure you have launched Roblox gameplay recorder before you start the Roblox games.

Step 2Click the Video Recorder option to custom the recording area for the Roblox games. After that, you can set recording audio from system audio and microphone voice to record Roblox gameplay.
Note: In order to add game commentary to Roblox video, you need to turn on system audio. During the recording process, you can explain the roles and skills for Roblox games.
Step 3Add some important comments, line and draw on the video for Roblox roles. What is more, the program is able to record specific area around mouse or follow mouse to capture what you need.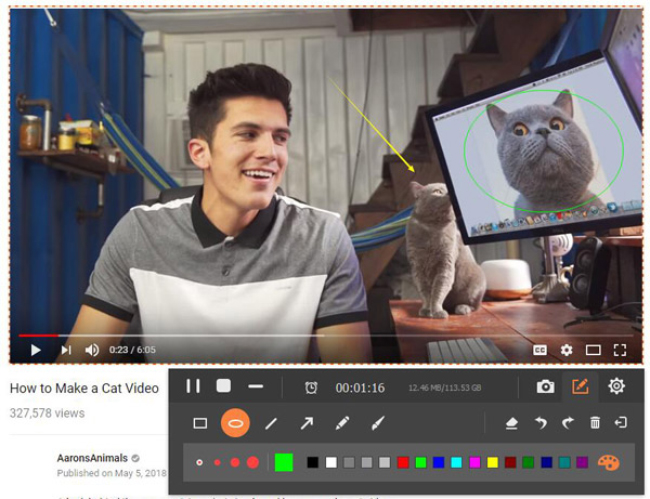 Step 4After finishing the recording process, you can click the Save button to export the Roblox gameplay video on your computer in desired format with a high quality.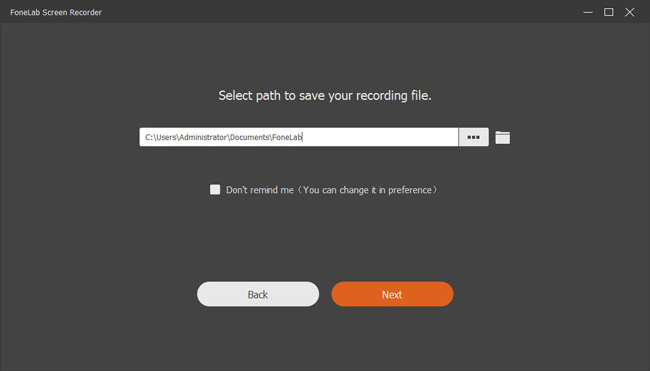 What's more, you can also use FoneLab Game Recorder to record Minecraft gameplay, capture pokemon games, record Pokemon go and others you like.
Windows User:
Option 1. Win 10 Screen Recording Feature
This is a new feature after Windows 10 release. You can use its recording tool to capture screen activities on computer without downloading other programs.
Step 1Click Windows icon > Settings > Gaming.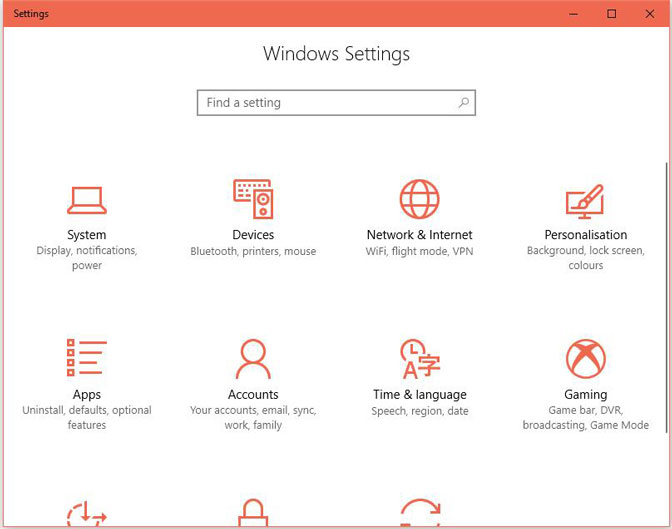 Step 2Locate Game bar, and set up the recording shortcuts. Then begin to record videos.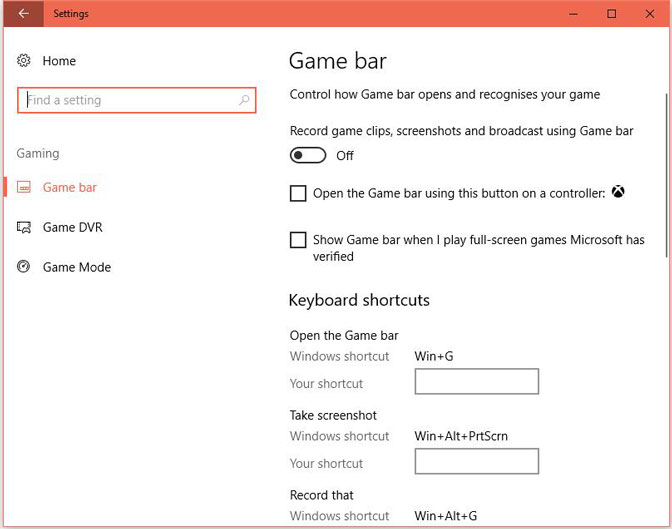 Option 2. Powerpoint Recording
Some common software like Powerpoint(PPT) have features to help users complete different tasks. PPT has a feature to let you capture on-screen videos, so you can use it to record gameplay with ease.
Step 1Launch powerpoint and click Insert > Screen Recording.


Step 2Click Select Area to choose what you want to capture, and then begin recording.

Mac User:
Option 1. Majove Recording Feature
The latest Mojave does users a favor that releases a screen recording feature to record screen with audio on Mac. It is convenient to use.
Step 1Press Command + Shift + 5 to launch the recording toolbar.
Step 2Select the recording area and click Capture.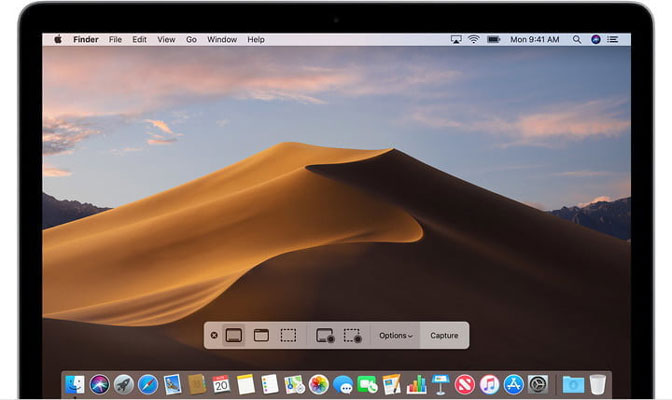 Option 2. QuickTime Recorder
QuickTime is the most frequent-used recording tool on Mac. It can help you record high-quality videos as you want.
Step 1Launch Quick Time and click File > New Screen Recording.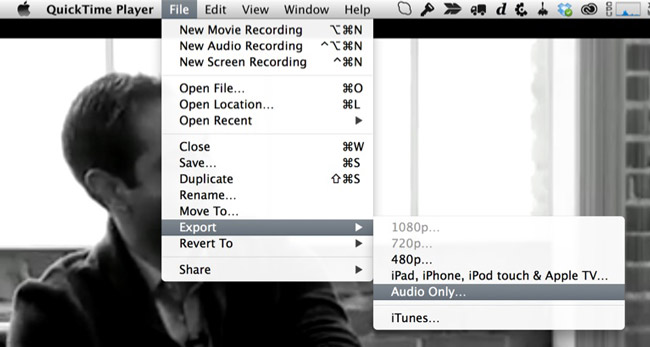 Step 2Click the red recording.
2. How to take Roblox videos for gameplay through built-in Recorder
When you just need to save a Roblox gameplay video, you can use the built-in recorder of Roblox to get the desired video. Just try the following tips to use Roblox recorder.
Step 1Launch the Roblox game on your computer. You can click the Menu button in the upper left corner. After that, you can click the Record tab in the game menu.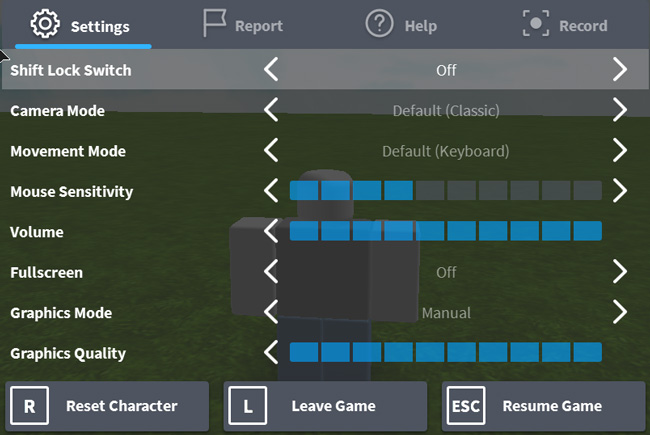 Step 2Adjust the Video Settings option to choose what to do with the video. You can also choose the Save to Disk option to save it to computer or Upload to YouTube to automatically add videos to YouTube account.
Step 3Click the Record Video to record Roblox game videos. When everything is done, you can click the icon in the upper left corner to save the videos on your computer.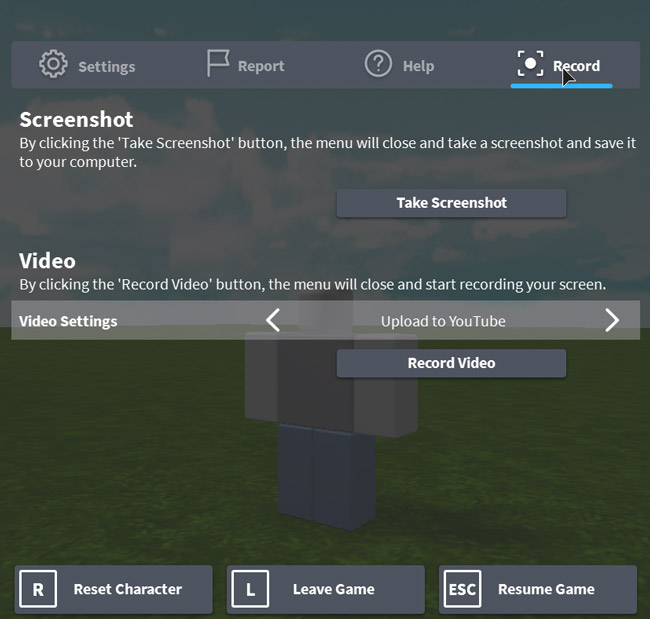 3. How to record Roblox games video online with Screencast-O-Matic
Screencast-O-Matic is an online Roblox gameplay recorder, which is able to capture all the operations as well as the voice of game streamer. But you have to activate extra Java-Script. Here is the detailed process you should know.
Step 1Go to the official website of Screencast-O-Matic of the online screen recorder, you can find the Red Launch Free Recorder to record Roblox games on Chrome.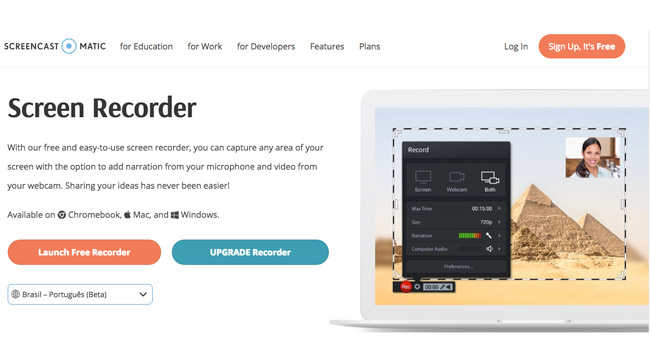 Step 2Customize the screen of Roblox games, add and edit narration, music and system audio. Then you can just start the recording and play the Roblox gameplay on your computer.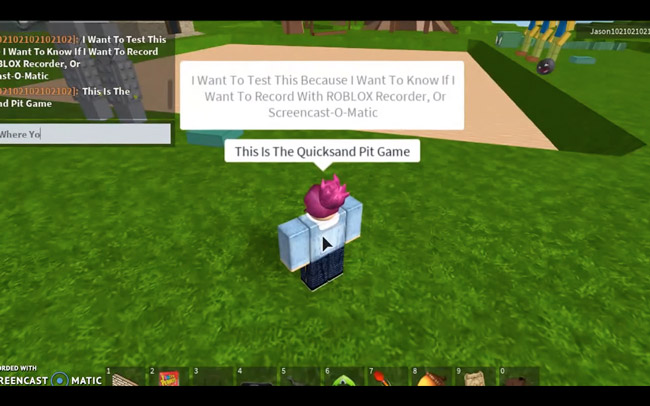 Step 3Preview the files within the program before you save Roblox video files to your computer. Of course, you can share the recorded Roblox video to YouTube directly.
4. How to capture Roblox gameplay on iPad and iPhone
If you have already updated to iOS 11 or iOS 12, you can find the iOS Screen Recorder feature to capture Roblox gameplay on iPhone and iPad. Just add screen recording to Control Center and enable the function.
Step 1Go to Settings > Control Center > Customize Controls > Screen Recording to add iOS screen recording into the Control Center.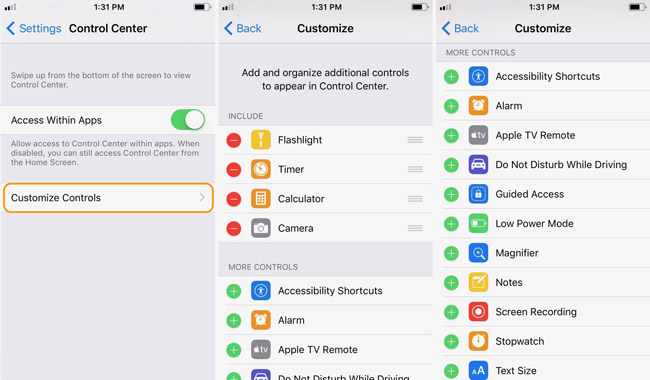 Step 2Open the Roblox game, find and tap the screen-recording feature, and press Record Screen to record Roblox gameplay.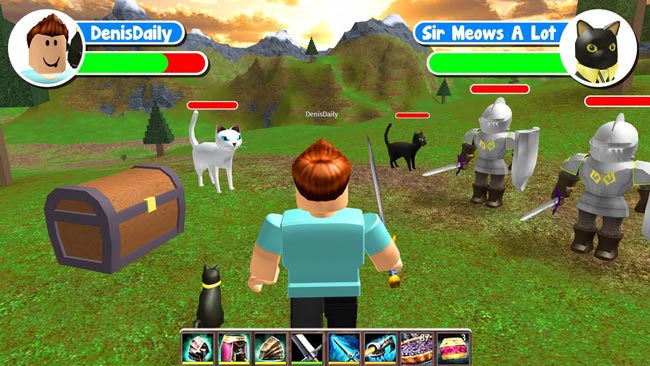 Step 3Once you complete the process, you can press the Stop button to save the video to Photos of iPhone.
When you are using Android tablets, you can also find some screen recorder applications on Android to capture the gameplay video according to your requirement.
5. How to record Roblox gameplay on Xbox One
When you play Roblox games on Xbox One, you can find the device has ability to take screenshots and video clips of gameplay footage with Game DVR feature. Here's how to record Roblox game clips on Xbox console.
Step 1Press the Xbox button on Controller to open the guide menu. Then you can select the Capture option from the popup menu.
Step 2Choose the Capture a screenshot to take a video for Roblox gameplay; you can record Roblox gameplay up to 5 minutes.
Step 3You can find a notification of the action at the bottom of the screen, which you can save the Roblox gameplay video.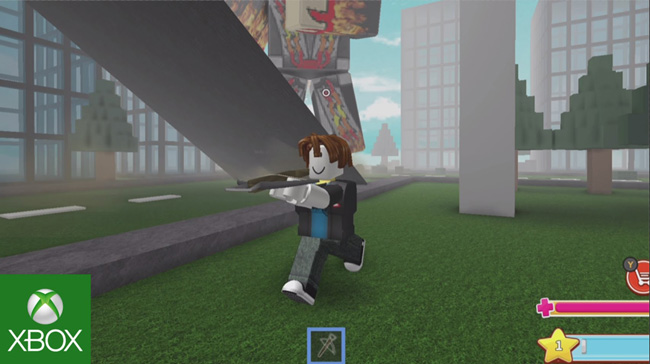 Conclusion
In order to record Roblox gameplay videos in high quality and share them to social media websites with friends, you can find 5 efficient methods from the article.
Whether you need to record video for Roblox games on Win/Mac, iPhone/iPad or even Xbox, you can find a suitable solution to get the desired video in high quality from this article.
By the way, FoneLab Screen Recorder also can be a good mp3 recorder for users.
If you have any other query about how to record and save videos for Roblox games or how to record lol gameplay, you can feel free to share more information in the article.