[Simple Methods] How to Record Gameplay on iPad with Ease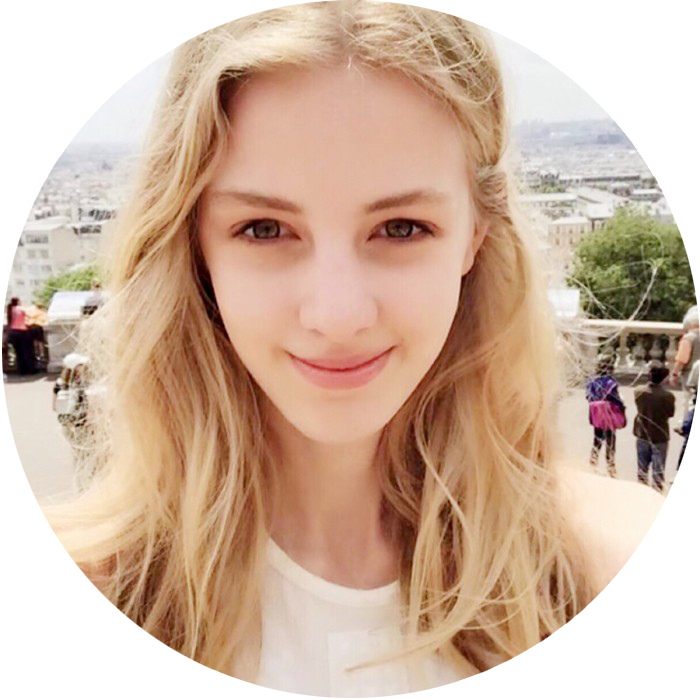 Posted by
Somei Liam
/ March 04, 2021 16:00
For the wonderful operation in the game on the iPad, gamers often want to record and share this joy with their game friends, and even want to share on the social platform. There are also players who want to record time with friends.
At this time, how to record games on iPad? The article below will help you to know about 3 well-proven methods to record gameplay on iPad. Keep reading, soon you will be able to share your customized game videos online.

1. How to Record Games on iPad by Use Screen Recording
Apple introduced the built-in recorder function of iOS devices with their iOS 11 update. Since then, people have been using Screen Recording function as it proved to be very useful to iOS user. However, there are still people who do not know how to record gameplay on iPad.
In recording gameplay on iPad, this are the steps of how to record games on iPad below.
Step 1Add Screen Recording
Head to the Settings > Customize Controls > Control Center. Under Control Center, look for the Screen Recording option and tap the Add button before it.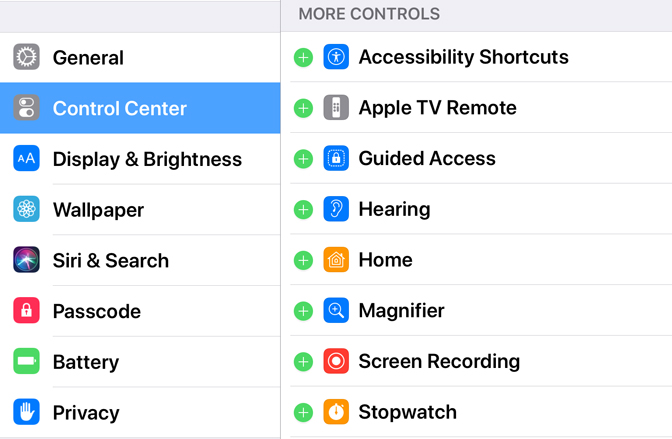 Step 2Begin recording
Go back to the home screen, and launch the Control Center by swiping up from the bottom part of the screen and tap the Record button. The recording will start and just play the game you want.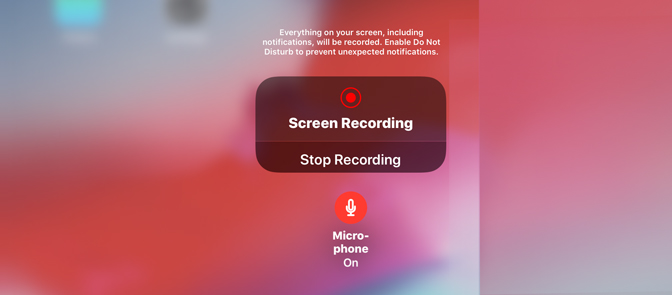 Step 3End the recording
When the game is finished and you want to stop the recording, tap the Red status bar and a message will appear. Click Stop from the options on the pop-up reminder and the video will be saved in the Photos.

2. How to Record Gameplay on iPad with ReplayKit
ReplayKit: To record or stream video from the screen, and audio from the app and microphone.
By using the ReplayKit framework, users can record games on iPad, and audio from the app and microphone. They can then share their recordings with other users through email, messages, and social media. You can build app extensions for live broadcasting your content to sharing services. But note that ReplayKit is incompatible with AVPlayer content.
It is not possible to record all games on iPad with ReplayKit, but still, the great news is that it can work with most of the popular games. If you want to know whether your particular game supports ReplayKit or not ten prefer to check its details on App Store. In order to record your game with ReplayKit you need to follow these steps:
Step 1Open your game that supports ReplayKit.
Step 2Search for the Screen Recording feature, it is commonly indicated by a camera or video icon and appears on main screen.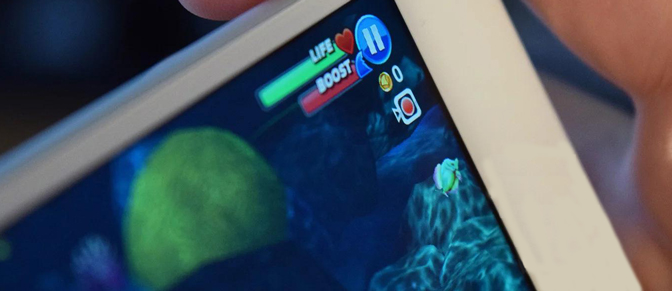 Step 3You need to tap this Screen Recording icon for recording gameplay on iPad.
Step 4When your device prompts you to start game recording then press Screen Recording button. In case if it supports audio recording with external microphone then you can choose that option.
Step 5It is time to play your game.
Step 6As soon as your game is finished you must hit the Stop button to stop recording.
3. How to Record Games on iPad via Connecting to Mac
This is one of the handiest and easiest to use solutions for beginners. Follow these simple steps to begin your screen recording gameplay on iPad:
Step 1First of all, you need to connect your handheld devices like iPod, iPad , and iPhone with your Mac using a lightning cable.
Step 2Now launch your QuickTime application on Mac.
Step 3Move to the File option and then hit New Movie Recording option.

Step 4It will soon open a recording window on your device screen. Use small arrow to open drop-down menu and then select iPad.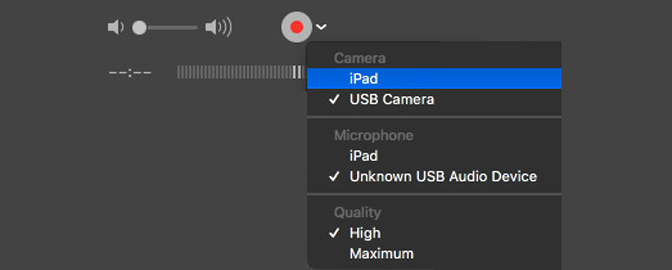 Step 5In case if you also want to capture audio information then you need to select Mic of the iPad.
Step 6Hit the record button and then start your game that you want to record.
Step 7When your game comes to an end then click on the Stop button and get your video saved at a specific location.
Step 8It is all set now and you can share your recorded videos on different platforms.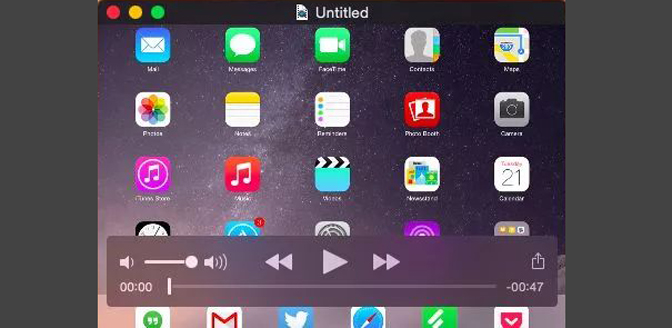 All these three methods of gameplay recording work without a jailbreak on iPad so, they are suitable for all crazy gamers.
Although, there is a number of applications and software tools available over internet.
Conclusion
This article contains details about few basic ones that anyone can use with ease. The recorded game videos can be further shared with friends using different social media platforms.
Surprisingly, recording games on computer is as simple as recording gameplay on iPad. You can quickly solve the problem by installing FoneLab Screen Recorder, which also be a LoiLo game recorder for you. If you want to know more about record games on your Mac, you can refer to best game screen recording software.

FoneLab Screen Recorder
FoneLab Screen Recorder allows you to capture video, audio, online tutorial, etc on Windows/Mac, and you can easily customize size, edit the video or audio, and more.
Record video, audio, webcam and take screenshots on Windows/Mac.
Preview data before saving.
It is safe and easy to use.
You can let us know in the comments below if you still have any suggestions and advice.